For doctors, there are many advantages to remote patient health management ease of access to patient records, the potential to deliver higher-quality services to more patients and a reduced risk of burnout, and lower costs and greater productivity for healthcare providers, to name only a few.
RPM also increases the amount of medication, and it also boosts the standard of care. RPM links physicians with appropriate medical data more directly (and almost instantly), it makes their everyday routines more productive.
It eases the risk of burnout, resulting in visible benefits for patient care. And further, by developing a healthcare app in which individuals are more involved and responsible for their health, RPM changes patient behavior.
How to promote Telehealth Technologies?
To promote scientifically oriented, remote supervision treatment, and knowledge of patients, Remote Care Management (RCM) services use telehealth technologies and are an utter requirement for clinicians and payers to adopt an efficient plan for population health management.
A fee-for-service prism has traditionally viewed RCM services and, as a result, neglected so doctors will not be reimbursed for the time needed to observe individual patients beyond the boundaries of their offices.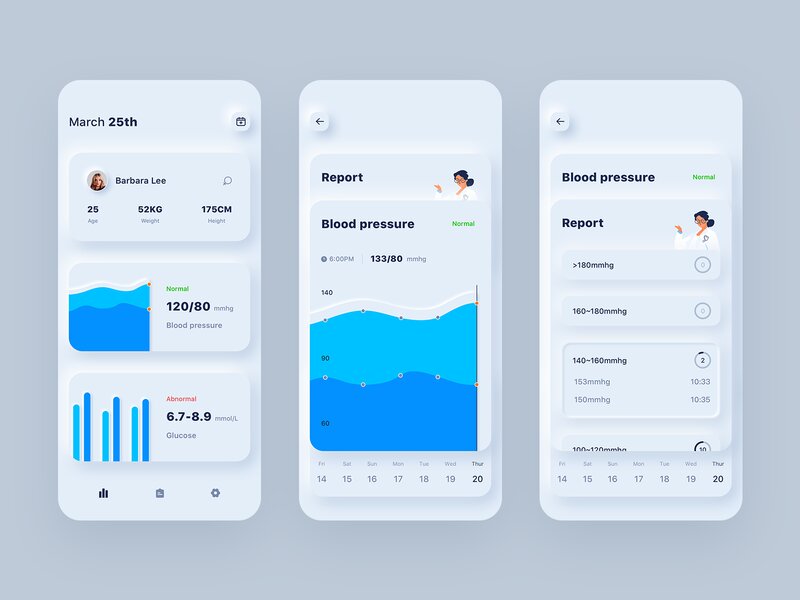 However, the current move to value-based medicine offers healthcare services imperative to avoid costs by adequately monitoring patients' health with chronic illnesses. This transition would take more hands-on, proactive patient care that will result in a permanent behavior change.
Providers strive to prevent an individual's health from declining quickly until they develop a chronic illness. Two significant challenges to physicians' efforts to keep their patients safe are the inconsistent interaction of providers with patients and insufficient access to clinical records. These challenges are resolved through remote care control.
RCM services can expand the scope and insight of a physician into patients' everyday lives. Equally relevant, sufficient data, including an RCM analysis within the Veterans Health Administration, suggests that RCM interventions may increase patient education and understanding, which are crucial in promoting early intervention, adherence to care schedules, and the effective use of medical resources.
What is Remote Patient Monitoring (RPM)?
Remote patient tracking (RPM) uses automated technology to capture patients' medical and other health data types in one location and send the information remotely to health care providers in another area for review and feedback electronically. This form of the program helps a hospital continue monitoring a patient's health details until returning to a home or nursing center, minimizing readmission rates.
A wide range of clinical data from the treatment stage can be collected by monitoring systems, such as health status, weight, cholesterol levels, blood sugar, blood oxygen levels, heart rate, and ultrasounds.

This information is also communicated to health providers through services such as control centers in primary care systems, hospitals and patient rooms, skilled nursing facilities, and integrated off-site case management services. These patients are tracked online by health providers and act upon the recovery plan's information.

Assistive technology in healthcare services

will also help keep patients safe, making it easier for elderly and disabled people to live longer at home and prevent having to transfer to eligible nursing homes. RPM will also decrease the number of hospitalizations, readmissions, and periods of stay in hospitals, all of which improve the quality of living and minimize costs.

It should be remembered that Medicare allows reimbursement for electronic physiological testing, which is identical to RPM, but is different from unique reimbursement service codes and does not come under the Medicare program's telehealth system, but is instead an innovation remote communication system.
What is the importance of Remote patient health management?
Telehealth is continually being used to handle the weight of patients offline as modern health infrastructure progresses. The telemedicine app is a promising intervention for patients because it facilitates advanced and precise control of food consumption and exercise while also encouraging better attention to treatment. Patients must, nevertheless, be involved with the technologies for these advantages to eventuate.

Online surveillance of patients (RPM) helps healthcare providers to monitor patients in the hospital setting. RPM is essential for chronic illness prevention, increasing health safety, and reducing healthcare services costs. Finally, RPM codes were applied to the Medicare fee schedule that attaches a standard charge to chronic illnesses for general physiological remote control. This recent, long-overdue payout and the reality that healthcare personnel services and not just doctors will now be reimbursed ensure that providers and insurance insurers can likely implement new RPM initiatives in the next year.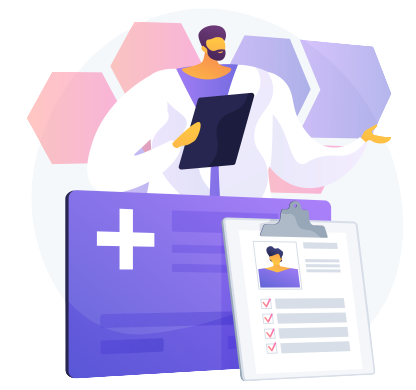 External patient surveillance increases doctors' capacity to handle more patients in a nation where a drastic rise in the number of covered individuals has created difficulties for certain patients to reach caregivers.

RPM also has the potential to increase the standard of treatment and improve the volume of care. RPM more clearly (and almost instantly) connects physicians with relevant medical data, it allows their work activities to be more efficient. It eases the risk of adverse events, resulting in visible gains for clinical practice.

The benefits of healthcare mobile apps

 

go beyond that. Patient retention and loyalty are crucial, providing patients with invaluable trust that everyone is watching out for their safety and well-being on a consistent schedule.
What's the difference between RPM and Telehealth?
In simple terms, where the use of a particular technology to promote contact between physicians and patients at home relates to remote patient surveillance, telehealth is a broader concept that refers to the whole sector, methodology, and innovations that make that kind of healthcare.
RPM, then, is a form of device for telehealth delivery. In turn, the word telehealth may refer to remote surveillance of patients, but it can also refer to several other things.
In conclusion, words that are sometimes used synonymously are telehealth and small patient care, but they are not the same. We encourage you to contact a remote patient care representative today if you would like to hear more about telehealth.
How does remote patient monitoring work?
RPM helps patients, often using applications paired with medical instruments such as pulse oximeters or thermometers, to measure and communicate their vital signs with doctors.
Data from several patients can be aggregated and shown on an interactive dashboard at the doctor's office, which can then be tracked by a medical professional. The virtual dashboard usually rates patients by severity of the condition, depending on medical laws.
This helps any patients in need of treatment to be easily recognized. If remote patient management and telemedicine are merged with one program, via video call, the medical professional may communicate directly with patients in a physically distant and safe manner.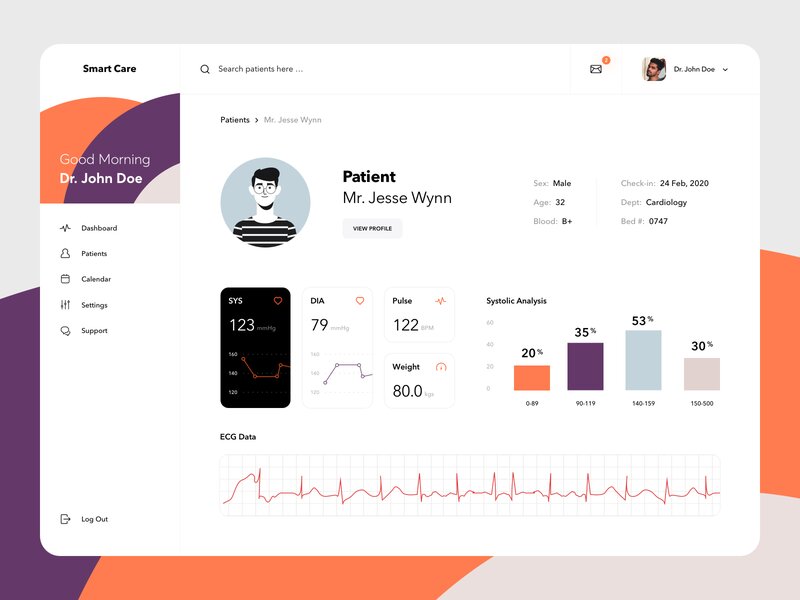 While RPM may be carried out using purely analog methods such as telephone checkups, mobile applications to simplify the numerical process of data collection reduces the effort to administer an RPM program. The video calls are an integral component of an RPM program that offers a personalized dimension to the control process.
Provided that RPM plus telemedicine takes the doctor-patient relationship into the virtual world, with few doctors, medical care through RPM and telemedicine will provide medical care in isolated places. RPM and telemedicine can have utility in a pandemic environment through their use in two models:
RPM Hubs
With few RPM specialists being able to track vast numbers of patients, RPM hubs can provide advantages of size. In terms of execution, setting up a few RPM hubs at medical centers is relatively straightforward.
Hubs will be set up to provide a "backbone" for a considerable pandemic solution, enabling them to be mobilized efficiently to provide remote patient control in pandemic hotspots where regional incidents have arisen for patients.
RPM clinicians will gain experience and skills in RPM and telemedicine for COVID-19 patients within RPM hubs. The patient requirements to decide where surgical interventions or emergency room visits are needed are also considered.
To share and disseminate this experience, they would be more likely to provide systemic ties to academia, and remote patient monitoring services will potentially be plausibly based in university hospitals.
Regular Ambulatory
On the other hand, the establishment of RPM in outpatient settings has its range of benefits. With their geographic focus, ambulatory care centers will exploit pre-existing relationships between doctor and patient.
Compared to having to become accustomed to dealing with a stranger, patients can feel more relaxed being handled by their doctor, particularly in a remote environment.
Besides, clinicians who know their patients will exploit their understanding of those patients' arrangements and pre-existing conditions. If the patient warrants a personal appointment or hospitalization, it will be better to arrange the necessary logistics.
With outpatient clinics practicing RPM as the first line of protection, plus RPM hubs prepared to follow in as local health system services get near to overload when diseases intensify, all models can even be set up differently.
Reasons you should opt for Remote Patient Management
An enormous challenge is challenging healthcare providers and health systems: supplying patients with individualized services while balancing ever-increasing capital pressures.
One way to help treatment given to patient groups is virtual patient management. Remote patient management networks use technology and patient care systems to monitor patients' health status over time beyond traditional healthcare settings.
Many patient management services deliver remote control programs intended to help maintain focused communities' health through hospital providers and health facilities, offering some primary advantages.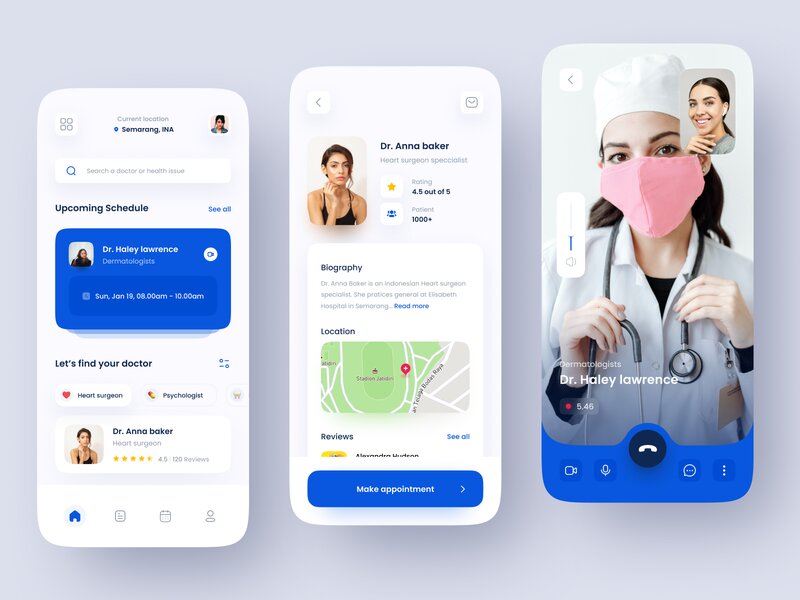 Patients with personalized interactions may be engaged through remote patient control. Such systems should do more than collect information. Patients and their treatment teams should have a crucial two-way connection between them.

This connection strengthens trust and keeps patients involved in their self-care. To offer condition-related education to their patients, health systems can use remote monitoring.

Remote surveillance of patients can increase health outcomes and minimize wasteful use of healthcare. An effective remote patient management service can help clinicians prioritize their most at-risk patients and alert clinicians to significant improvements in patients' health status, facilitating action before an acute incident occurs.

Scales of centralized care control for large populations of patients. To optimize the effect of care management across diverse patient groups, remote patient surveillance may be used. In large patient groups, advancements in technology have provided remote surveillance services the opportunity to analyze results. To classify cohorts of high-risk patients, risk stratification algorithms will process and add criteria to historical clinical and information that has been collected.

The average cost of treatment can be minimized by remote patient control. By reducing the average cost of treatment per participant per month for high-risk patient groups, remote patient surveillance will deliver a solid return on investment. Medical research shows that tracking technologies and resources can promote early intervention, patient self-care, and patient education for treatment plans and healthcare systems.

The patient's diagnostic and surgical needs with chronically complex disorders may be met by remote patient care. The prevalence of severe, chronic, comorbid conditions in patients is alarming. For patients with chronic diseases, comorbidity is so widespread that 99% of patients with heart disease and 96% of diabetes have more than one other disorder.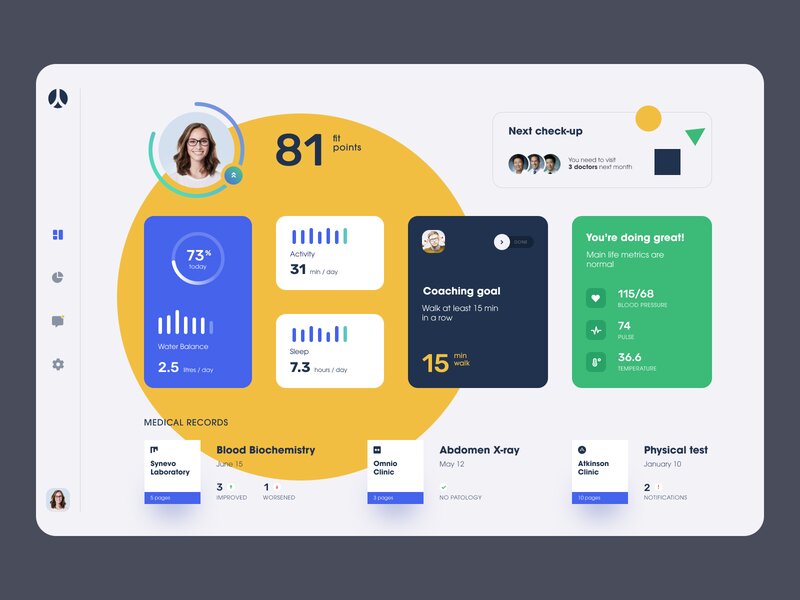 An advanced home-installed device with wireless data transfer capability provides the Remote Patient Health Management solution. To allow health-related feedback, customized care management, and procedures to facilitate medication commitment, the approach uses medical-grade communication technology and protocols. The related method involves:
Using x73Manager, DCF, Medical Gateway, Patient Health Record (PHR) Gateway, Electronic Medical Record (EMR) Gateway, mHealth Device firmware, etc., IP and developed core-enabling technologies.

Home tracking, health risk evaluation, data collection and analysis, clinical decision support, epidemic detection, and remote emergency rescue system integration.

24×7 assistance for caregivers, physicians, fitness mentors, and other care providers for Managed Health Services.
Virtual Patient Control and Care Management technologies are continually changing to ensure that consumers keep track of emerging regulations, specifications for equipment, caregivers, and patient needs.
Why Remote Health Monitoring in Demand?
Because of user-friendly apps like telehealth surveillance, remote patient monitoring firms are in demand. This patient management system allows doctors, without individual appointments, to monitor critical parameters and other parameters.
Besides, people are spared from the struggles of preparing for assignments and heading to care and follow-up clinics. Patients are issued instruments for a health screening that continuously monitor their general well-being.
Via remote environments, healthcare practitioners collect data and are often of some complexity. The program for online patient management helps health facilities to deliver better treatment and to decrease readmission accidents.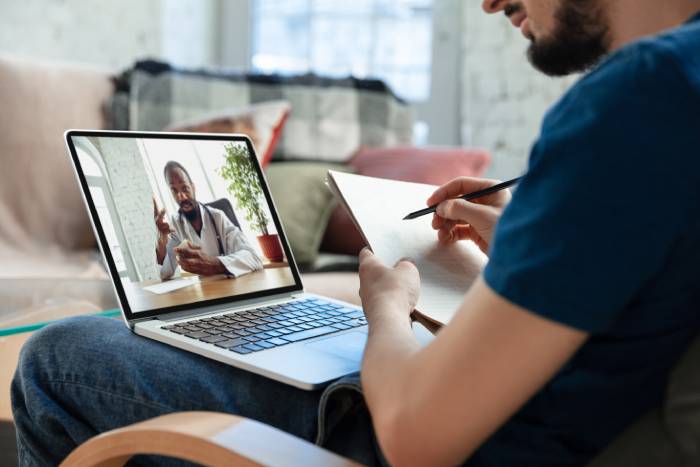 Improved data analytics
Data obtained is not of any value unless it is appropriately processed. It will take a while to time-lapse between data obtained from patients and the study.
Delays or mistakes in data processing may, however, have serious health consequences. By the use of patient management devices, remote patient monitoring technologies address problems.
Chronic care
It can be vigorous and consist of readmission to take care of chronic diseases. Elderly patients and those with underlying health, such as post-operative and cardiovascular issues, need frequent supervision and critical patient follow-up. Caring for such patients can be complicated without a well-managed remote healthcare management system.
Patient Monitoring Interface
Remote patient surveillance incorporates a remote wireless health monitoring system that automatically monitors real-time patients' precious lives via health monitoring systems.
Through wireless links, these health management tools move patient data to distant locations. Developed remote patient surveillance solutions allow healthcare practitioners to monitor patients without physical intervention and perform predictive research.
Remote patient monitoring solutions provide an interface that remotely analyzes real-time patient data and optimizes patient management.
The software development company will develop several remote patient monitoring technologies supporting healthcare automation. These may be related to patient vital and wellness parameter measurement instruments, including temperature, ECG, breathing, etc.
The RPM app reduces geographical location obstacles and makes treatment centrally accessible via its patient monitoring system. Health tracking by custom patient management applications simplifies the monitoring of patients and assists in emergencies. It facilitates continuous population health surveillance and allows doctors to observe changes in health conditions remotely.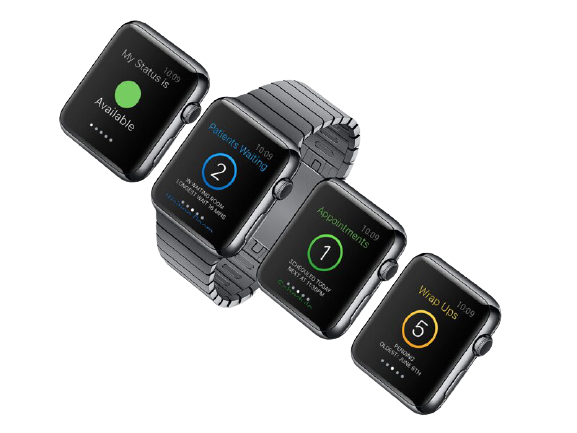 Telehealth
Telehealth uses emerging technology and advances in connectivity to ease health access remotely. It encompasses large roles, and a branch of telemedicine is remote patient surveillance.
Solutions for remote patient management include technology beyond conventional healthcare facilities for patient monitoring. The RPM technologies can gather data from patients, regardless of their location.
Digital treatment schemes that patients may use at any time are telehealth and online patient management. Many providers can establish telehealth tracking that can be related to devices like laptops and tablets.
The sophisticated patient management solutions that are personalized enhance patient interaction and strengthen the contact between patient and provider. Via AI-based telehealth apps, doctors can deliver medical services to patients in need and manage their health problems through online patient monitoring.
Here are a few tips for better implementation of remote health monitoring
1. Build the correct squad:
Require persons from different backgrounds to predict challenges at all sides to applying the technology. The best team means that more staff early on buy into the project, which helps to reduce damage to the process as the project is introduced. Consider grouping top management into four teams: heart, administration, consulting, and execution.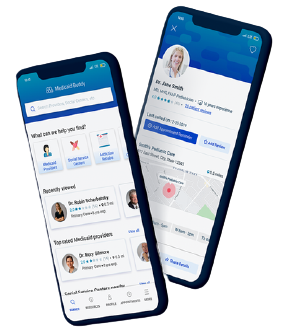 2. Get the medical staff and patients involved:
The treatment staff and patients must understand and be a part of the transition for remote patient management or other digital health approaches.
Employees need to recognize the initiative's value, be inspired to participate, and understand their roles to be part of the accomplishment. Staff planning involves preparing them to gather and interpret data and to ensure that the evidence is communicated to doctors in a scientifically meaningful manner.
3. Identify a need for you:
Be sure that the application of digital wellbeing is anchored in something that can improve your work. Act on initiatives that fit with the interests of doctors and staff and the corporate approach. Doing this provides the project with intent and meaning, lets key stakeholders invest in the project, and increases its long-term viability.
4. 
Plan the flow of work:
It is best to record the current process and determine what will need to be improved to incorporate the latest technologies to make remote patient monitoring seamless for staff and patients.
5. 
Assess, strengthen, expand:
Ensure you have clear short- and long-term targets that have observable metrics early on as you build the curriculum. Also, set up a method for monitoring the success.
By getting those things in place until the project gets up and running when the project is up and running, you will measure your progress more quickly and find opportunities for change.
You can determine patient outcomes and involvement in remote patient management and observe effects on satisfaction, financial, and operating interventions.
Using these measures would allow the practice to decide whether to apply to more patients the remote patient management software or rework the systems to perform better. The data can help justify continuing or increased funding if ready for growth.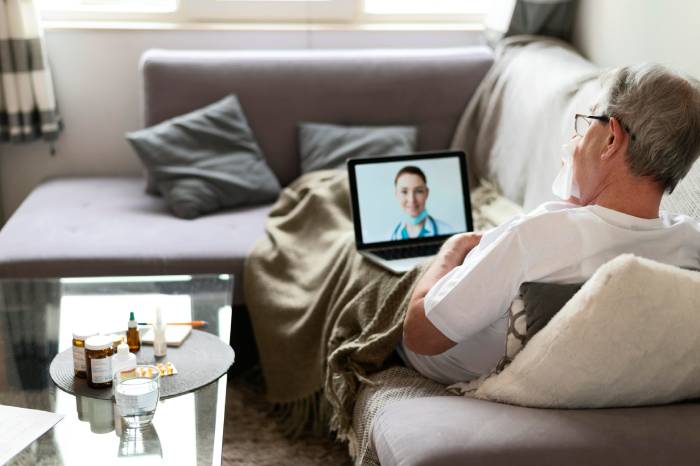 It just makes sense that the healthcare sector is seeing a lot of connected health applications and remote patient tracking (RPM) innovations in an environment where almost everyone is remotely connected in some way, including many senior citizens, who are frequently described as technophobic.
From portable heart sensors to Bluetooth-enabled scales to Fitbits, wired fitness gadgets run the gamut. To promote clinical decisions from abroad, they supply patients with health interventions and send them back to providers or, in some situations, are communicated back to providers.
Telemedicine systems are similar to remote patient management technologies since they automatically monitor and update patients, often with chronic conditions, so that nurses can keep the patient in contact remotely.
How to make technologies for remote control a part of regular health care?
Digital patient surveillance is a subset of telehealth that incorporates mobile equipment capturing, transmitting, analyzing, and sharing patient health records.
Wearable cameras, implanted equipment, and portable instruments are used in these applications. These tracking systems have proved useful since the pandemic.
All it was made possible by specific steps and circumstances. Suppliers realize their enormous contribution by urging regulators to make the interim steps adopted after the pandemic permanent and adopt six recommendations to incorporate these services into health care.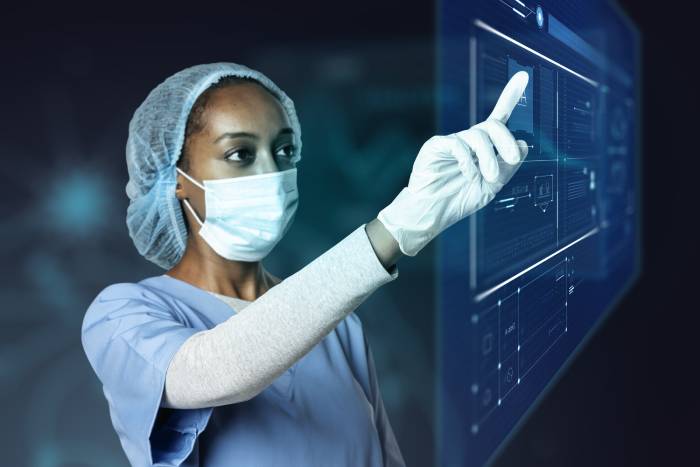 Remote surveillance can improve treatment for disorders ranging from chronic illnesses to recovery from acute episodes of care by gathering useful medical data outside the facility.
For years, it has been touted as one of the most exciting prospects for health care throughout the modern era. Yet, its importance has been underlined by the pandemic.
Indeed, regulatory reforms implemented since the pandemic have produced circumstances ripe for its implementation due to the possibility of in-person hospital visits.
What is patient control on a remote basis? Although "telehealth" typically refers to all health care practices carried out by telecommunications technologies, remote patient surveillance is a subset involving the processing, delivery, measurement, and contact from digital equipment of patient health data. Wearable cameras, implanted equipment, and portable instruments are used in these applications.
Read Also- Digital Transformation in Healthcare – Innovations, Benefits
Remote patient surveillance is defined as a series of activities complying with four main criteria:
1) Medical data is obtained on a small basis (e.g., in a home setting without oversight from a health care provider)
2) The collected data were sent to the health care provider at another venue.
3) The information is processed, and care providers are informed if appropriate.
4) Treatment providers relay to patients critical data-driven perspectives and strategies.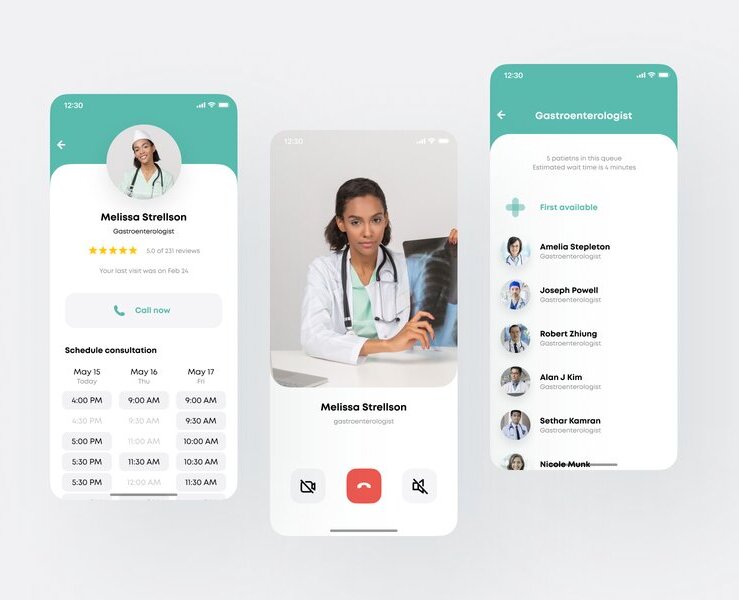 By bringing treatment out of the hospital or doctor's office and into the home, remote patient management services can decrease chronic care costs and hospitalization rates and increase clinical quality.
Most of these services concentrate on gathering home health information created by patients through smartphones and mobile health channels that relate to the primary care physician or care team.
Without any of the patient's presence, the information may be gathered and submitted by the patient or collected by linked devices and sent to the supplier.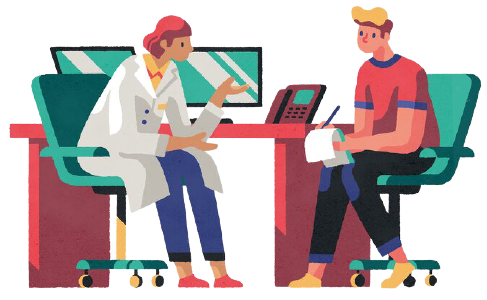 A provider will monitor a patient around the clock in this way, capturing data on wellness, behavior, diet and exercise, the climate, and even social determinants, thereby filling out a health report that will only rely on the patient's medical or hospital appointments.
The practitioner can have a more incredible view of a patient's general condition and create a treatment strategy that adheres more faithfully to a patient's life by keeping a complete record.
A professional can also use the dashboard, based on patterns spotted in RPM results, to push health and wellbeing guidance, care management tips, and other tools to the customer.
For example, a diabetic patient regularly displaying elevated blood sugar levels might be advised to exercise more or change his or her diet or adjust his or her usual insulin dose to bring down those levels. For RPM devices and platforms, the road to acceptance has not been easy. 
For two main reasons, operators have long been suspicious of remote monitoring technology:
Most of the equipment has not been seen to be effective, causing the doctor or nurse to question whether the patient's evidence is adequately correct to endorse a diagnosis or recovery plan.

Devices and platforms that collect so much information are in danger of flooding the supplier with worthless data.
Payers have also been reluctant to pay manufacturers for using the technology, mainly because they have not seen RPM's signs enhancing clinical performance.
Despite anecdotal accounts of RPM usefulness and increasing participation by academics, clinicians, and patients alike in these emerging health innovations, there is no scientific evidence to substantiate claims of its potential to enhance clinical results, and our study reveals that several patients are not yet involved in or able to discuss RPM data with their doctors.
There are many possible applications for remote control of patients. They are as follow:
Treatment

pos

t-discharge
Once they are released, health providers are keen to keep track of patients to guarantee that they meet their treatment arrangements and do not suffer setbacks that could lead to rehospitalization. The provider will also connect the patient with occupational therapy and other professionals interested in recovery in this situation.
Cases of Workmen's pay
Payers, employers, and manufacturers are also involved in monitoring people trying to rehabilitate at home and have been injured in an accident. Everyone needs to make sure they stick to a treatment plan and are on a path to going back to work.
Control of chronic treatment
Between appointment visits, encouraging treatment schedules, and acting if evidence shows a pending health concern, primary care providers may keep track of patients with chronic diseases.
Treatment for veterans
The rising number of seniors aged in place places pressure on caregivers to build services in their homes that connect with their elderly patients.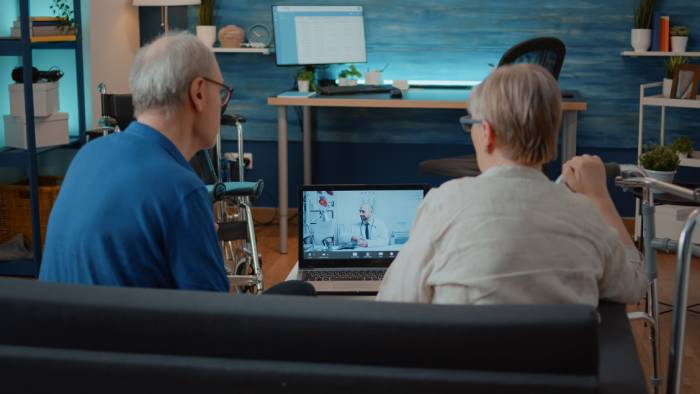 Health and drug misuse in conduct
To get a greater understanding of the socioeconomic and environmental issues impacting their wellbeing, providers serving these communities continue to keep track of their patients outside the workplace.
An RPM portal can help clinicians detect patient problems and move in to fix a potentially dangerous situation, and in moments of emergency, they can be available.
Furthermore, opioid addiction professionals should monitor their patients for relapses to maintain compliance with medication-assisted treatment.
Although hospitals and health facilities commonly regard RPM as a way of interacting with a chosen patient group outside the facility, smaller practices, and even single physicians can see the benefit in the program to minimize needless in-person trips, reduce reception area traffic, increase patient engagement and ensure that patients do not have to attend the clinic or doctor's office with any emerging patients.
By shifting the distribution of treatment from higher acuity settings to the home, telehealth technologies may be a powerful instrument in addressing these challenges.
Remote care management services may be a cost-efficient way for Medicare Advantage policies to help beneficiaries become more involved about their wellbeing and promote effective management of chronic problems by linking patients to health resources and management instruments without a hospital center or hospital.
Read Also- Doctor on Demand Mobile App Development Cost and Key Features
What is the significance of Remote patient health management?
Assume being able to witness, report, and examine your patients' acute or chronic illnesses, no matter how far away they are. Remote tracking systems for patients make it available in real-time for both doctors and program directors.

Do you treat asthma, elevated blood pressure, heart failure, or dementia patients? Monitoring a procedure for breastfeeding or weight loss? External patient monitoring systems allow your patients, from the safety and convenience of home or even at the hospital, to share information on their vitals and surroundings.

For a wide variety of patients, automated patient management systems take the burden and scramble out of treatment and can help all sorts of specialists perform their work more quickly and productively, and hopefully, more happily. This telehealth method will also provide the communities of patients at greater risk of falls or injuries with security and reassurance using sensors that deliver warnings to both family members and healthcare workers.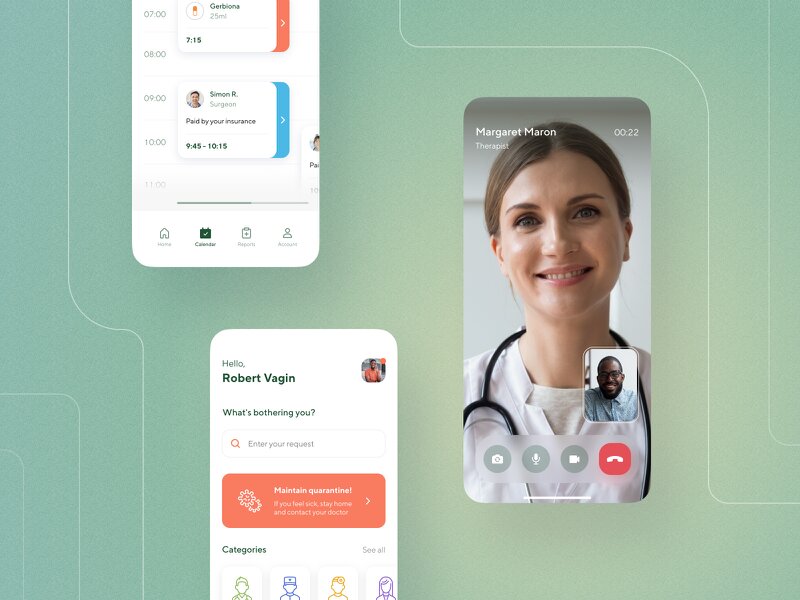 Before selecting one that solves your team's particular process gaps and technical problems, your clinical and IT directors need to study and analyze the features and feedback of the different RPM solutions on the market.

To submit messages between patients and caregivers, remote patient management systems tap digital technologies. Throughout the day, patients track themselves, gather data about their health at different times, and send safe data remotely in communications to their physicians or technicians.

Then, medical practitioners evaluate the knowledge in their primary care clinics, clinics, intensive care units, nursing homes, or off-site observation centers to make decisions on a regular or occasionally even hourly basis. They will also provide much-needed reassurance that care is adequate, urgent reminders to change medications by continually tweaking and medication plan.

Ultimately, the RPM program's effectiveness can depend heavily on the degree of patient involvement. You can use the procurement process to ensure that your patients remain engaged in your RPM service and your practice maximizes referral profits and results for patient wellness. There are a set of best rules we've learned by partnering with over 400 health care practices around the world. With high levels of patient involvement, many of our clients have introduced active RPM systems.

Remote patient management (RPM) is a remotely delivered method of telehealth or healthcare. Patient-generated content, such as smart technology or web portals, is obtained electronically, stored, and analyzed by qualified healthcare professionals. Feedback is also obtained from patients. Because of better health conditions, lowered costs, and improved performance, patients and caregivers will benefit from RPM. 

Patient-provider contact has proved to be important in healing and regeneration. External systems for patient management help to build trust and accountability. They have a better view of symptoms and therapies, enabling people to take full charge of their care plans. Awareness is a strength, and improved results become more regular and less frustrating as both the patient and the practitioner have more of it.

In ERs, hospitals, and recovery centers, remote patient management's advantages include reduced readmission rates. They will save more of the time and resources needed for recovery as patients do not have to drive back and forth to hospitals.

Then when you get the leadership's approval, you must also get the support of the whole workforce. As their workflows will be changed, the workers will perhaps see essential improvements in day-to-day activities.

There will be a need to study new techniques, technologies, and legislation. Any workers will have to carry on extra tasks or duties other than those they have become used to.
Ideally, inside the practice, you would like the following positions to be filled:
An enforcement advocate of the initiative – someone who fully respects and respects Medicare care management systems' laws and regulations.

An advocate of a professional workflow – somebody who knows how to use these systems efficiently to suit the practice.

A care provider can take care of the patients in the scheme; they will lead the fight and communicate with patients constructively.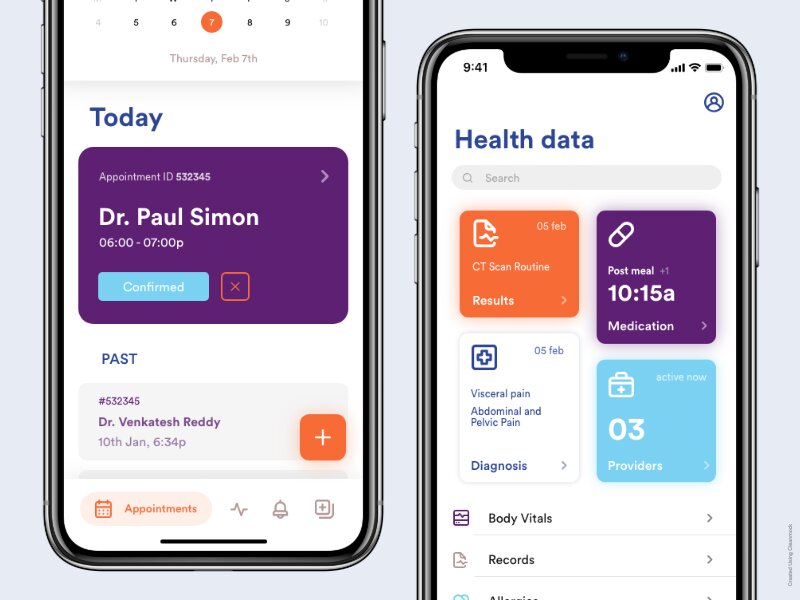 If the study is small, all these positions can be filled by one person. Your care provider, for instance, should also have a good knowledge of the Medicare services and the clinical workflows necessary to optimize benefits.
Having managers and workers recognize these difficulties and being patient and compassionate can make or break the initiative's progress. When it comes to commitment, not all patients are made together. Several people will have the practice – some really interested in their wellbeing and some not so active.
It will go a long way to increasing commitment by knowing the patient population and adjusting the RPM recruiting strategy to each patient. You should have a general understanding of which patients are far more deeply involved in their wellbeing if you are a smaller practice. It will be more likely that these patients are open to enlisting in the RPM software.
That now the importance of knowing your patient demographic and their reasons has been addressed, we will speak about one of the most influential groups to address first: high-risk, high-cost patients.
RPM means instantaneously sending medical data remotely to physicians, eliminating patients' need to come to the clinic in person. This may be crucial for high-risk patients because setting foot into clinics with ill patients in them could place them in a precarious role.
Without the time and expenses associated with regular office appointments, RPM services allow them to receive the treatment they need. Since these patients are likely to benefit the most from participation in an RPM program, having them fully involved in the program and continuing treatment would be much smoother.
Which we've seen, the procurement process plays a significant role within an RPM initiative in ensuring potential patient participation. Using prescriptions that can be used for patient recruiting by clinical and non-clinical employees can provide clear communications and eliminate patient uncertainty.
It would free them up and take an active interest in their wellbeing and engage in the RPM curriculum to remove this early uncertainty for patients. As discussed earlier, different segments with different motives will compose the patient demographic. Your scripts can be personalized with the language targeted to each of these sections.
During the patient registration process, all of these patient interaction tips can be used early-on with the RPM software. For that, there is an explanation. The faster the customer will be won over, the better it will be to keep them involved in the program.
Conclusion
With remote patient health management, you will be able to overcome challenges more quickly that could come up later, such as showing patients how to use the program's technologies.
For the patient's overall advantage, you would be getting the training to buy-in to the service. You're trying to build scripts to fill the patient and clinician awareness and confidence divide.
Therefore, to minimize readmissions and boost performance, the healthcare software development company focuses on remote patient management (RPM) and telehealth solutions.
Many patients are sent away with wearable instruments that monitor heart rate, weight, and oxygen saturation when considered ready. The technology provides a means to keep tabs from abroad, in tandem with video conferencing.