One thing that no one – teenagers, kids, or adults – leave back today is their smartphone. And what do all smartphones have in common is GPS enabled geo-location tracking feature.
Life360 is one of the most popular geo-location tracking apps. The difference between the other and Life360 was that it was the first one to make this into a successful family locator and emergency responder service.
It allowed family members to stay, easily and privately, connected with their loved ones. Its membership can be availed only invitation from the group manager, usually the most responsible person in the family – the mother or the father.
All family members get a live update on the shared locations by other family members. Everyone gets notified about changes in others' locations.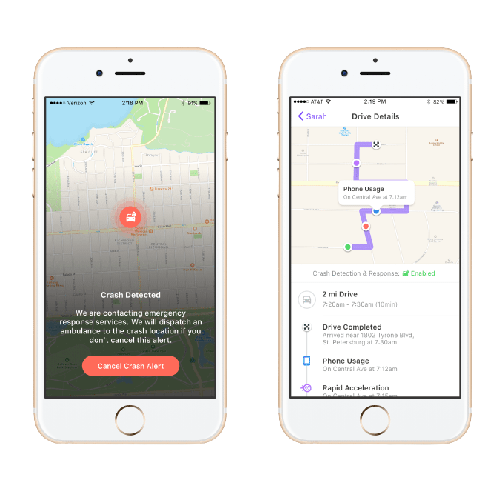 The need to stay about the whereabouts of your loved ones, for their safety and your peace of mind, is what is on offer from an app like Life360. The app does not interfere with the personal space of the users, kids, and teens alike.
Life360 can act as your emergency beacon in times of accidents and medical emergencies. 
For parents, who are at home or at work, the safety of their children, and the elderly at home, schools, and public spaces is the biggest fear. Subscribing to such an application that allows you to track them – from your iOS or Android phones, and desktops – is more like an investment in a home safety system. In this brief guide, we cover all the core, optional, and really optional features of the app to uncover its true potential.
What is Life360?
The Life360 app offers a real-time, location-sharing service that can synchronize your location data with trusted friends and family. You get automated notifications when your family members enter or exit a designated location, driving, or are involved in a car crash.
For people, whose children are away from work, one less stress of having no knowledge about their whereabouts does very well. The circle of a family can always use the group chat feature to stay connected when someone is away.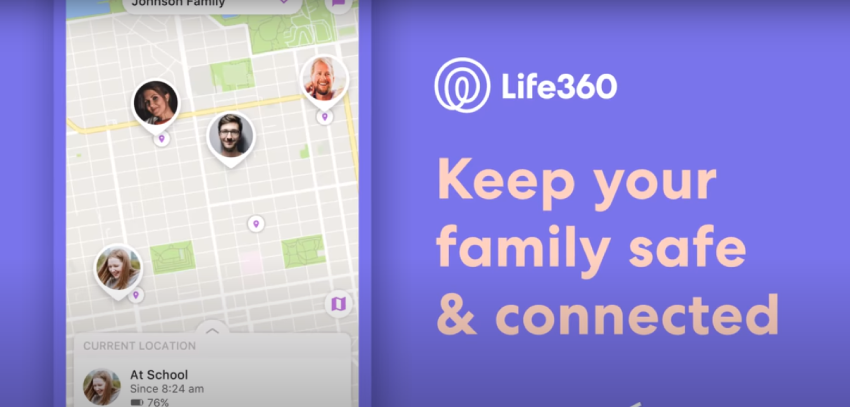 Life360 is much more than getting directions on Google Maps, hailing a cab, or tracking our shipments. Life360 gave a new lease of life to other geolocation app developers by giving them a novel business model.
Its Family Locator service simplifies the tracking of the children, teens, and elderly an easy job like reading a notification or a message.
Advantages of having an App like Life360
People love to move around and about, especially teens and young adults. If they do not come home by curfew time, then all parents get very anxious and sweat cold sweat. This same thing may happen to seniors and they may need immediate assistance. 
Youth going on bike trips, road trips, and inter-city school trips leave their parents a worried lot. It does not intrude on the privacy of the children or other family members but keeps you informed that everyone is safe.
With an App Like Life360 you can:
Create private groups, called

<<Circles>>

, including loved ones, closest family friends, teammates, and trusted colleagues.

Using the group chat feature, chat free with all the members of your

<<Circles>>

 privately or with all of them.

Look up the real-time geo-location of all members on a private map. The private map is available only to members of your group.

Get real-time notifications and alerts when some of the members arrive at or leave the designated areas.

Trace your stolen or lost phones and help the police recover them.

Use the app or website seamlessly on your Android phones, iPhones, and laptops.

Cool Features of an App like Life360
Real-Time Location Sharing
Any app like Life360 must be able to capture and share the real-time location of all the devices in the group with all other members on a real-time basis. Staying connected and being aware of the whereabouts of your kids or family elders was never so easy.
When you are reaching a common destination in different vehicles, from different places, keeping everyone in sync with the group or family becomes that much easier. Do away with repeated "where are you?" calls and messages. Get alerts when each member of the family checks in at designated destinations and helps anyone running late.
Finding Family in Distress
Once all family members have the LIfe360 clone app installed, and they have been added to the group, you can find them in case of an emergency like natural calamity, accidents, medical emergencies, and other eventualities. Each member gets their unique icon to easily identify who's who and where.
Driver Protect
An app like Life360 must provide crash or accident detection – speeding car suddenly halted, the gyro sensor detecting a fall, the device location going out of the comfort zone, or no activity on the device at an unusual time of the day are all red flags that you cans set up to receive alerts and call for help. The app can then be used to notify other members of your group, your designated emergency contacts, and an emergency helpline like 911.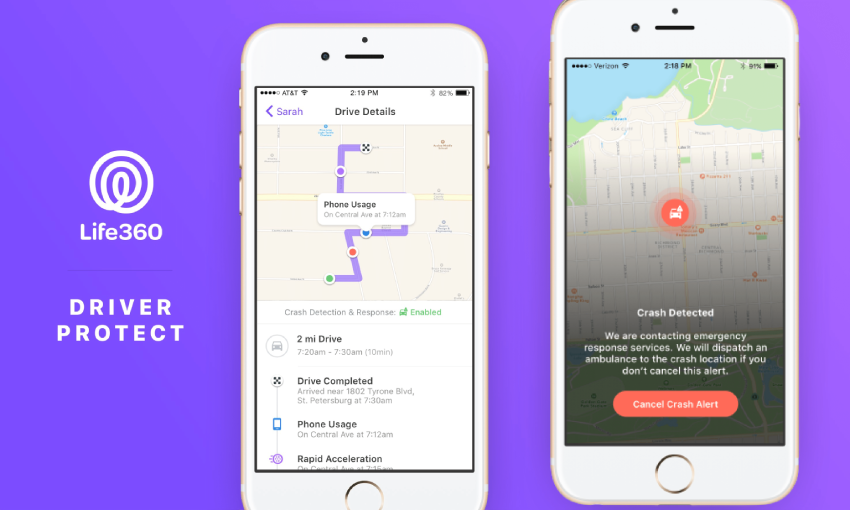 Zones for privacy
Teenagers and adults don't like to be tracked 24/7 and want to have some privacy. With the zone feature, they can define a temporary zone for a few hours. When turned on, all other members will see them as a stationary dot, as long as they are within the zone radius and before the time runs out. The group administrators or parents can uncover the zone before time is elapsed if they think the kids haven't called in a home to check within an agreed-upon interval. Making zones allows the family a sense of control while protecting the privacy of the user.
Road Assistance 24×7
In case of situations like a car breakdown, running out of fuel, dead battery, weather troubles, minor accidents, or some other problem, you can always call the 24/7 roadside help through the Life360 clone app by tapping on the "Roadside Assistance" button. Partner service providers will reach you at the earliest to help you sort the problem and get you going in your car or a taxi.
Real-Time Directions
When your kids are leaving a stadium or a concert or a busy mall, you may not be able to find them despite being at the same address. You can simply tap the icon for the family member to get directions on how to reach them by using their real-time location, which is correct up to 1 meter.
Weekly Reports
Any app like Life360 should offer extensive reporting to the group administrator to assess the location history and driving behavior of your family members. This can help you trace their steps back and see if they are showing any signs of potentially dangerous behavior like rash driving, going to places where they shouldn't, and using the phone while driving a car.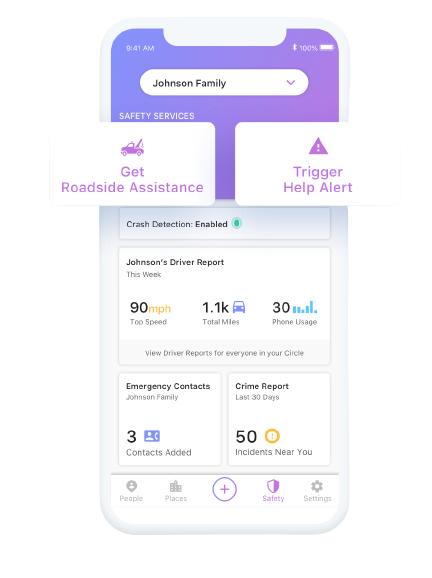 Other Features
Nearby safety points, emergency rooms, and potential danger/restricted zones around the current location of each member.

An app like Life360 should also offer location tracing using non-smartphones as many members of the family have that phone only. For this, the cell tower triangulation services are used, that are not exact, but gives you the correct location within a 10 to 25 feet radius.
The Twin Interface of the App Like Life360
For an App like Life360, there must be at least two UIs – one for the admin to manage all groups and users, and one for the users themselves. Let's check out the features on both:
The Admin Panel
Admin Dashboard – number of live groups, users, average users per group, etc.

Push notification settings.

User and group management.

Ads and promotions settings for location-based advertising.

Payment Gateway integration with all major cards and banks.

Manage features of the app.

Subscription management module.
The User Panel
Self-registration by customers.

Create and manage family, friends, or working groups in the app.

Invite family members, friends, and co-workers to allow the app like Life360 to always run in the background.

Share location – current or live.

Create zones for privacy; uncover the zones in case of emergency.

Smart notifications and alerts.

Subscription management.

Emergency contact and dispatch settings.

Placing a "Roadside Assistance" button prominently.

Challenges in designing a successful App like Life360
Simply designing the app and getting the customers to know about it are the easiest parts. Asking users to give up their privacy, encouraging them not to turn-off either the app or the GPS, and convincing them that in the long-run this app will be a crucial part of your life.
Location Sharing
Any App like Life360 works on GPS and Internet-based location services. Everyone in the group should allow the app to access its features. Now, you and your loved ones can see all members on a shared and private map. This setting allows us to show location accurately and quickly.
Phone Permission
Any app like Life360 would require permission to access the location, Internet, calls, and messaging and offer a real-time service during emergencies, sudden stoppage of the car, minor or major accidents, and 24×7 roadside help. 
Nudge users to turn-on geolocation
If even one of the users has disabled their GPS or denied the app permission to access it, then our location-based services would not be available to work. To persuade them, we need:
To take care of the perfect time to ask for permissions. When they start using a service where they need to access any location-based service or feature on the app.

Give your users a proper context to help make a decision. When users know why the app needs access to your location, most of them will willingly allow it.
Mitigate privacy concerns
The biggest reason that users will use your app like Life360 if they are convinced that your location data – archived or live – will not be shared with the government and third parties. According to Pew Research Center, more than a third or 35% of users routinely disable their tracking.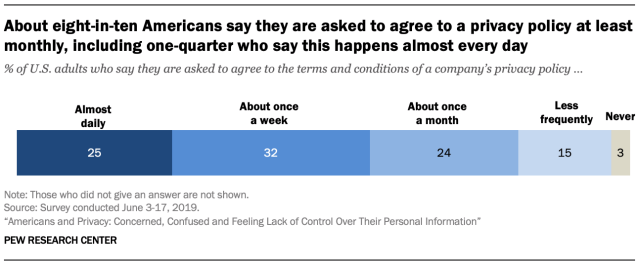 To alleviate such concerns of "Big Brother is watching," be transparent about your user data usage policy in simple terms like what you will do or not do with user data.
Protect location data
Everyone needs to get personalized offers from nearby stores and salons. Enabling the geo-location but increase sales.
Increase user engagement
To increase engagement, use relevant notifications, offer games that use the geo-location, and add rewards, points, and levels to the app. integrate all major social media channels with the app, so that users can post their photos and videos from the app like Life360.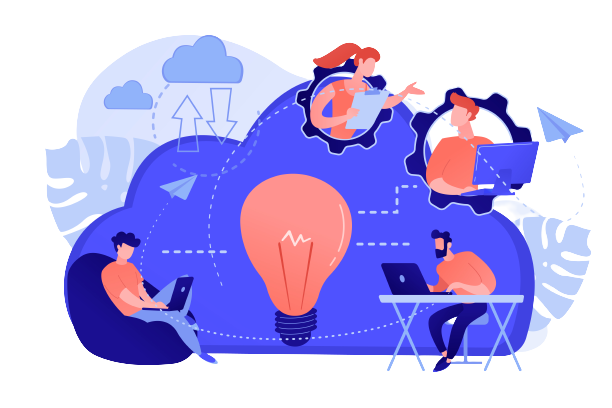 Always show exact location
Many apps that make use of geo-location-based services –like fitness or salon apps – do not show the exact location of the device and are off by several meters. Your app like Life360 must give the exact location of the users within a meter. 
Allow background location tracking
Many phones' OS does not allow by default background tracking. Therefore, we must allow explicitly that geo-location service is available to the app even when running in the background.
Get App Store approval
Apple's App Store marketplace has very strict rules on the privacy, security, and safety of the apps. It is not easy to get approval from the iOS community. If your app is rejected, then find out the reasons and eliminate them before uploading once again.
Efficient battery use
GPS and other applications will drain your phone's battery, so your app like Life360 must be efficient when using the battery and increase the minimal life of the battery. By reducing the GPS accuracy.
The Tech Stack used for App like 360
The tech stack for a GPS-enabled geo-location based app will require, among all thde common APIs and tools, platform-specific tools. At the very least two APIs from iOS and Android are needed to work on all smartphones.
iOS geolocation
On iOS device, one can use:
Google Maps API

, with localized content in many languages and easy to integrate. After the map is integrated, your brand image and colors are used.

Apple's Core Location API

can be used to locate a device, what direction it is moving in, look up the direction it faces, its altitude, or proximity to a Bluetooth device.

In most cases, the choice is a function of style. Feature-wise, Google Maps API is the best choice for geo-location-based services on iOS.

Android geolocation
To find any Android device through your app, you can use:
The

android. location

package, no longer recommended by the platform.

Google Location Services API is easier to work with and offers accurate results:
In finding user's position via GPS, Wi-Fi, Cell ID, or A-GPS.

Detect user movements & halts and respond to those movements & halts.

Figure out the distance to define a privacy zone.
Adding more features to your app:
MapBox, an alternative to Google Maps, supports navigation, search, AR, hand-free driving instructions, and map customization services.

Google Places API can help you monetize the app by receiving notifications about places nearby – you'll get their names, descriptions, similar venues, and reviews.

API for referrals, reviews, feedback, and ratings.

Messenger API to allow group chats and individual chats.
H

TML5 geolocation service for PWA
If your users are going to access their app's website via a laptop, then HTML5 can come to the rescue. The website and the PWA can have geolocation data using the W3C Geolocation API with HTML5 code.
Build & Launch an App like Life360 with Arka Softwares
A location tracking app has many uses – family groups, friends, co-workers, a fleet of shipment vehicles, etc. It is a beneficial idea as a business plan. The subscription model allows you to build a loyal base of users. The app can bring about change in your life when you can rest assured that your kids and parents are safe, and you can track them. 

Arka Softwares is a global service and solutions provider most standard and highly customized business solutions. With more than 10 of experience, our professional and well-trained developers can design and deliver an app like Life360 in no time.
Having delivered 600+ expert IT solutions to more than 450+ clients put Arka Softwares in the major league of software development services. 
The client-centric approach and user-friendly designs insure against any problems in the method. It helps both the client and their customers.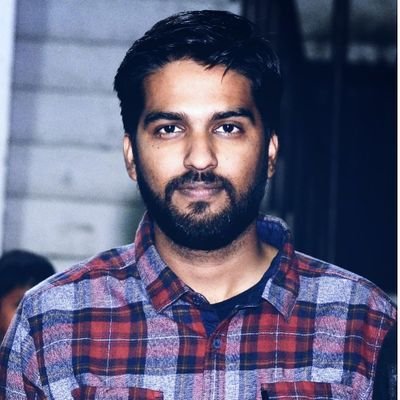 Satyam Chaturvedi is a Digital Marketing Strategist at Arka Softwares, a leading mobile app development company dealing in modern and futuristic web and mobile app solutions. He loves to spend his time in studying the market trends and helping startups and enterprises in achieving their business goals.