The constant evolution and Technology influence has not only transformed the healthcare industry, but it has put a great demand and pressure on healthcare service providers as well.
We have witnessed a massive impact of COVID-19 all over the globe, where people are not hesitant to visit physicians or hospitals due to the risk of potential infection, and this has increased the demand for Personalized healthcare assistance. That is among the biggest factor behind the astonishingly increasing demand for Healthcare apps and Medical reference apps.
Healthcare service providers are focusing on the expansion of their operations, and they are implementing several strategies and tactics to venture into the personalized healthcare assistance mechanism.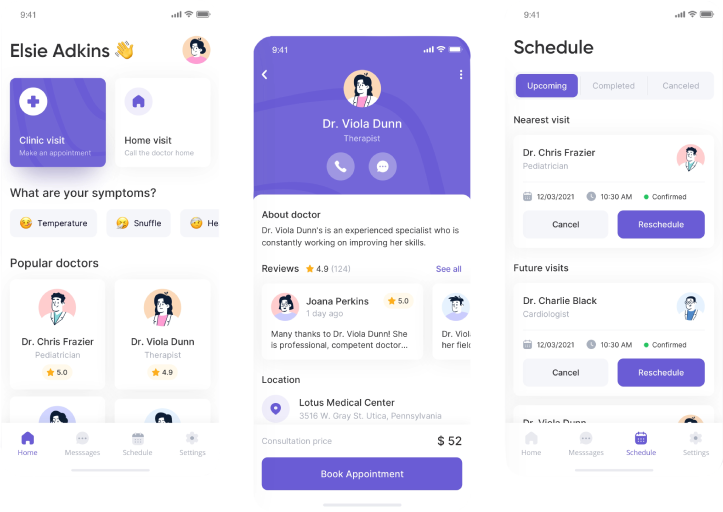 Personalized healthcare assistance is slowly capturing the imagination of entrepreneurs, as these health apps are going to offer them a seamless business opportunity amid current world scenarios. Entrepreneurs are now mulling the idea to develop an app like Epocrates, as these apps offer a robust platform to doctors and users, who are hesitant to visit healthcare facilities for medical assistance.
Currently, we have several renowned medical applications in the market, such as Epocrates, Medscape, Micromedex, and Lexi-Comp.
In this article, we will discuss all the aspects of healthcare apps, the efforts required, and the estimated development cost. We are pretty much sure that this blog will help you while developing an application like Epocrates.
Why Developing a Medical Reference App is a good idea?
The medical reference app is among the most used medical app type in the world and is used by both patients and doctors. As per a study conducted by Grand View Research report "The global mHealth apps market size was valued at USD 38.2 billion in 2021 and is expected to expand at a compound annual growth rate (CAGR) of 11.8% from 2022 to 2030"
Currently, we have more than 1,00,000 mobile Health applications listed on major app stores, and more than 42% of apps are working on a paid business model, and they are making good revenue. Hence, developing an innovative mobile reference app is certainly a brilliant idea, as it will allow your business to expand rapidly, and also enhance revenue and profit.
What is Epocrates?
Epocrates is a Medical Reference application, which was initially developed by 3 Stanford business school students in 1998. Initially, the Epocrates was launched for Palm devices. In 2013, Athena Health acquired Epocrates for about $293 million.
Epocrates is used by doctors to look up drug information, and currently, it has more than 1 million active members. It helps them to find medical information, alternate medicines, service providers, drug interactions, drug dosing, drug safety details, medical news, disease diagnosis, and management guidance, and calculate patient measurements like BMI.
The application is available for both Android and iOS platforms, and both free and paid subscription versions are also available for users.
It also allows users to validate Information from several authoritative sources ( Medical literature and FDA) and then digitally transformed it to assist with clinical decision-making.
Epocrates comes with the capability to identify pills based on their traits, multiple risk assessment tools, medical calculators, therapeutic recommendations, laboratory test ordering guides, coding lookups, and a contagious disease treatment guide.
How do Epocrates work?
Epocrates is a comprehensive, reliable, and easily navigable application used to fetch information about medicine usage, dosing, reactions, interaction, contraindications, pharmacology, pregnancy, and more. However, it is important to know from where it fetches the content and other information.
Most of the content is developed and compiled by the Epocrates Medical Information team. It sources the licensed content from 3rd party organizations, as mentioned below :
Drug retail pricing information from GoodRx.

Colored pill pictures from First Databank.

Formulary content is sourced from MMIT (Managed Markets Insight and Technology).

Alternative medicine content is developed in collaboration with Natural Medicines, and Therapeutic Research Center, Inc.

Diseases Reference content is developed with the help of BMJ Group.

Calculators and Tools: Epocrates medical team works with EBMcalc to offer interactive medical equations, decision trees, and clinical criteria sets for a wide range of medical specialties.

Clinical Practice Guidelines: It sources this information from top Government agencies and Medical societies, which enables healthcare professionals to fetch actionable recommendations based on the patient type.
Competitors of Epocrates
Though Epocrates is the oldest medical reference application in the market, there are certain worthy competitors available. These applications also offer numerous innovative features : 
1. Medscape
It offers a comprehensive drug guide, news aggregator, CME, and clinical reference. Medscape is a free application, and its iOS version is quite popular. It can be used offline as well, and it is known as a great alternative to Epocrates for drug interaction checking and drug dosing.
However, its medical reference feature falls short of getting updated information and evidence-based answers to queries.
2. Micromedex
This is a cost-effective alternative to the Epocrates app. Micromedex is available to the users via institutional subscription or could be owned by paying a small annual fee. Micromedex provides information on pharmacokinetics, which is missing in Epocrates.
Micromedex also offers a premium version that provides active surveillance, medication management, and clinical decision support service.
 3. Lexi-Comp
It is known for offering complete and in-depth information about drugs, symptoms, and alternative medicine. Lexi-Comp doesn't offer a 'free version', it provides a subscription-based version, though many healthcare institutions enable their service providers to access Lexi-Comp free of cost.
The full version comes with guides for toxicology, natural products, 5-minute clinical consultations, infectious disease, and many others. Lexi-Comp is now embedded into UpToDate, and institutions that have UpToDate, won't have to purchase it separately. 

Features of Epocrates Mobile App
Epocrates is equipped with several important features, which makes it the most used medical application :
Epocrates CME
Epocrates CME provides educational articles, podcasts, videos, and more content based on the specialty selected by the users. This is a free feature available for all users.
Interaction Check
This is an important feature, that helps users and healthcare professionals to check for potentially harmful interactions between multiple brands, OTC and generic drugs, or herbs and supplements.
It offers detailed interaction profiles for the active ingredients of a drug, it helps users to determine the requirements of monitoring, adjusting, or substituting therapy.
Pill ID
This feature helps users to identify a pill based on its physical characteristics and imprint code, including color, shape, and scoring. It also suggests possible matches with links and images of several substitutions of that product.
Clinical Guidelines
Review summaries of clinical practice guidelines from national specialty societies, with recommendations arranged by patient type.
Drug Info
This is an important feature, that lets the users fetch the drug information, safety information, and prescribing for thousands of brands, OTC, and generic drugs. Users can find pediatric and adult dosing information, drug interactions, pharmacology, adverse reactions, and contraindications.
COVID-19 News and Resources
Users can access COVID-19-related resources and breaking news via this feature. 
Notifications
This feature sends medical news alerts along with web links, which provide detailed information on a different genre of specialty.
Formulary
This feature enables users to access comprehensive drug coverage information for more than 6,600 insurance plans by US state.
Calculators
The app comes with more than 600 medical calculators, risk scores, and equations. Users can label the most used tools as favorites for easy access.
Benefits of Epocrates application
Epocrates application offers numerous benefits for users:
It saves Doctors while prescribing.

It helps Doctors to prevent harmful interactions by using the drug interaction checker feature.

Effective identification of pills by using medical equations and dosage calculators.

It streamlines the prescribing process. 

Users can drag and drop the features and customize the applications as per their requirements.

Users can access peer-reviewed medical content, which helps them with decision-making.

It helps Doctors to fetch drug coverage information for over 6,000 US insurance plans.
Development Life Cycle to Create Epocrates
We must follow the given steps to develop this application.
Define the Scope of the Overall App

–
In this phase, we must onboard a competent project manager, IT architect, and Business analysts (BAs) with extensive experience in the healthcare industry. They will discuss the business requirements, potential application features, and platforms (web, iOS, and Android) for which this application is going to be developed.
Prioritize Important Features for MVP
Here we determine the vital features to be incorporated for MVP application by taking the below steps:
Understand the requirements and Business value for customers by conducting discovery sessions.

Use 'Pain and Gain' map tools to analyze how proposed features will address customers' concerns.

Prioritize features for MVP by using a prioritization matrix.
Adopt a Suitable Development Approach
It is important to have strong planning to ensure successful project delivery, and for that, we need a suitable development approach. We must discuss and decide on the given parameters :
Decide if we need Native Android or iOS app development or a Cross-functional approach. 

Use a runtime environment like Node.js

We must factor in app internationalization guidelines.

For the Medical app, we need to ensure PHI information is secured.

Adequate measures should be taken to comply with HIPAA and other industry-specific regulations.

Select managed cloud services platforms like PaaS, and MBaaS to eliminate the IT infrastructure management overheads.

Develop core features by building own APIs, also use the 3

rd

party APIs for non-core features.
Onboard the Development Team
Once the development approach is defined and adopted, we must onboard our development team. We need to have suitable staff for the below-mentioned roles :
UI/UX designers

Web developers with Angular JS, React JS, and Node.JS skills

Seasoned Android developers with advanced-level Java skills

iOS developers with Swift skills

Software Testers

DevOps engineers

Project Manager/Scrum Master
This team should work cohesively to complete the project within the given timelines, and we must utilize the "Scrum" methodology to organize the resources. The project work could be tracked using project management tools like Jira.
The team will assess the requirements and define the iterations (Sprints) in the scrum parlance. The Project Manager must hold Daily stand-up meetings to ensure smooth project functioning. Apart from that regular 'Sprint review meetings' can be held to demonstrate the application and to obtain approvals from all stakeholders.
Adopt a Strategy to Enhance App Security
Information Security is the key parameter of any app's usability and popularity. As far as Medical app is concerned, PHI needs to comply with regulations such as HIPAA. This is the reason why we must adopt a robust strategy to implement adequate security for the app and implement the following :
Usage of strong AES-256 encryption algorithms.

Implement MFA (multi-factor authentication) mechanism.

Utilize next-gen Antivirus solutions and Firewalls.

Mitigation of security risks such as broken authentication, injection, cross-site scripting, XML external entities, etc. 

Implement a robust Cloud computing deployment strategy to ensure adequate security.

Use encryption, digital signatures, quotas, authentication, secure gateways, and throttling to secure APIs.

Usage of real-time threat intelligence software.

Proactively include security in CI/CD pipeline via  "compliance-as-code".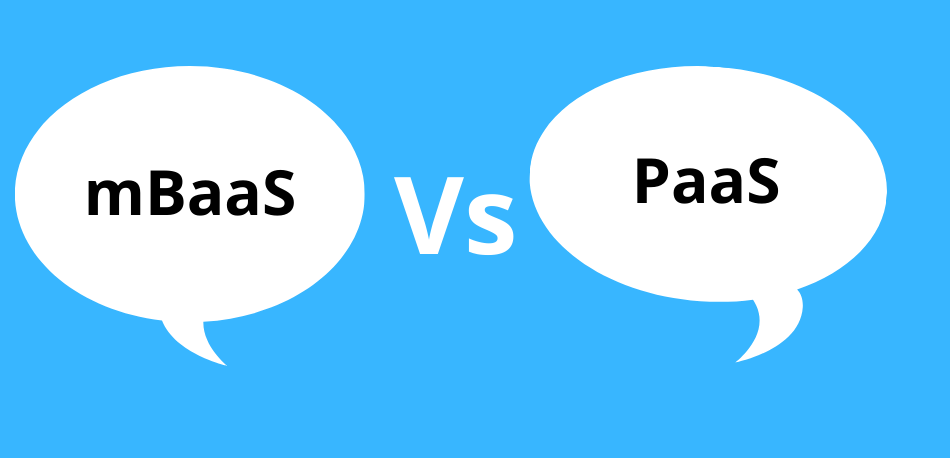 Select MBaaS and PaaS platforms
MBaaS platforms help us to integrate APIs and implement security features. We can integrate features such as push notifications and user management with an MBaaS platform, it also provides seamless scalability for the app.
MBaaS also manages the storage and cloud infrastructure, therefore, we don't have to put extra effort to develop and manage the mobile backend.
On the other hand, the PaaS platforms help us to expedite mobile app development, as it offers seamless management of the operating systems, cloud infrastructure, network, runtime environment, and middleware, therefore, we can keep our focus on the application development tasks.
PaaS platforms also help us to add database resources, integrate APIs, and use DevOps tools. We can use AWS Elastic Beanstalk, which also helps us with the seamless scaling of applications at any point in time.
Select 3rd Party APIs to Implement non-core Features

–
For an application like Epocrates, it is crucial to display medical diagnostics and drug interaction information, though it is not a core function of the app. Similarly, we need a 'push notifications' feature to keep the customers informed, and it is again a non-core feature.
To implement such features, it is better to integrate 3rd party APIs from the market. We can integrate the following 3rd party APIs for additional functionalities in our app.
Use InferMedica API to display diagnostics information.

All Drugs APIs solution, which includes Drug Allergy, Adverse Drug Effects, and Drug Interactions APIs.

Use Twilio Programmable SMS to implement the Push notifications feature.
Build APIs for Core Features
It is important to build the APIs to implement the core features, that may be used by healthcare professionals and patients. We can use RESTful APIs to add such core features. 
We can use Postman to develop APIs and carry out their testing, while Swagger can be used for API documentation. The APIs could be hosted on AWS or Azure cloud, apart from that MongoDB and PostgreSQL can be used as a database solutions for API development.
Develop the Web Application
We must develop the web app version so that users can access it using browsers on their systems. We can use JavaScript to code the program, it will be cost-effective to use an open-source runtime environment. We can utilize IntelliJ IDEA as an integrated development environment. 
Develop the iOS and Android apps
We must follow the below steps to develop the app. 
For iOS app:
Adhere to "Human Interface Guidelines" and develop a user-friendly UI.

Program the app using Swift language and Xcode (IDE).

Integrate core feature APIs and the 3rd party APIs.
For Android app: 
Design a neat and clean UI by using the Material Design guidelines.

Code the application in Java and Android Studio (IDE).

Integrate the core APIs and 3rd party APIs

. 
Application Testing
Once the application is ready, we must initiate the mobile testing process to test the app on a wide range of devices, to ensure it works on all devices and platforms. The web app version could be tested using Selenium and other Automation tools to mitigate the errors and bugs. 
We can use multiple mobile devices along with the Browser lab on the cloud to perform app testing on the following platforms. 
For iOS apps
use ExperiTest and XCTest mobile device lab to perform the application testing.
For Android apps
use ExperiTest and Espresso mobile device lab to perform testing.
Deploy and Publish the App
The app can be tested and deployed on Cloud via AWS DevOps tools. For the iOS platform, we must follow the instructions provided on the "Submit your apps to the App Store" page to publish the app to the Apple App Store. To publish the application on Google Play, we must use the instructions given in the "Publish your app" section.
What is Epocrates Plus, and how it is different from Standard App?
Epocrates app offers a 'Plus' version, that enables users to access additional content, including alternative medicine and disease information. Users can also access diagnostic and lab information, which helps users to save time and effort. Users can subscribe to Epocrates Plus for just $16.99/month or $174.99/year.
Epocrates provides the features of the Standard version such as-
Drug information

Pill ID

Epocrates CME

Clinical Guidelines

Interaction Check

Formulary

Calculators

Notifications

COVID-19 Resources and News

Additional Features of
Epocrates Application
Disease Information
It offers in-depth and peer-reviewed disease content sources from BMJ Publishing Group. Users can access exam information history, differential diagnosis, and treatment options for a specific patient.
Labs
Users can access information on huge numbers of panels and lab tests. Users can check collection guidance, test preparation, review differentials conditions, and other parameters, that may lead to test results.
Alternative Medicines
It offers comprehensive information about alternative medicines, including supplements and herbs. Alternative medicines monographs include reported doses, usages for various reactions, cautions, symptoms, and conditions.
Infectious Disease Treatment
This feature offers information about the robust disease and alternative medicine.
ICD-10 Codes
Users can access ICD-10-Codes, which is a standard transaction code used for diagnostic purposes under the HIPAA act. It is utilized to keep a track of health care statistics, quality outcomes, disease burden, billing, and mortality statistics.
Technology Stack to build Epocrates like App
We can utilize the following technologies to develop the Epocrates-type app.
Frontend: Angular.JS, Vue.js, React
Backend: Laravel, Django, and Node.JS
Real-time Analytics Tools: Hadoop, Spark, IBM, Apache Flink, and Cisco.
Payment Gateways: PayPal, Braintree, E-Wallet, Stripe.
Push Notifications: Push.io and Twilio.
Database: HBase, MS SQL Server, MongoDB, Redis, PostgreSQL.
Cloud Environment: AWS, Google, and Azure.
Notifications Service: Nexmo and Twilio.
Monitoring and Log Maintenance – AWS CloudWatch
Storage & Backup Solutions – Amazon S3
Cost to Develop an Epocrates Like Application 
The cost of developing an application such as Epocrates is indeed dependent on the efforts and hourly rates of the team you are going to hire.
We have provided a cost estimation of various countries, and it is quite evident that most of the western countries have higher hourly charges when we compare it with India and South American countries. Here we have a comparison of average hourly rates in different regions.
| Region | Monthly Price (Per Resource) | Average Price (Per Hour) |
| --- | --- | --- |
| North America | $6k-$12k | $40-$80 |
| South America | $4k-$7k | $30-$50 |
| United Kingdom | $8k-13k | $60-$90 |
| Eastern Europe | $4k-$8k | $30-$60 |
| Australia | $4k-$7k | $30-$50 |
| Middle East | $4k$7k | $30-$50 |
With the above figures, it is highly recommended to outsource the system development work to these countries, as they can offer quality software products at a much lower cost.
However, we must state that this is just an estimated cost, the actual cost could vary due to various parameters. It depends on technology and the features we are incorporating into the application.
This estimate does not cover other costs and efforts, such as time spent on communication, project preparation, project release activities, project promotion, and several other activities, which are bound to influence the project cost. 
Conclusion
Epocrates is certainly the most popular drug information app, which is widely used by clinicians and users alike. It has been designed in such a way, that anyone can use it at the point of care.
It offers comprehensive and highly reliable drug information, that can help people with decision-making. It helps prescribers to fulfill their drug dosing, adverse effects, interactions, and pharmacokinetics information requirement, without wasting time for both doctors and patients. 
It is a wonderful idea to develop Medical reference and Drug information, as this sector is growing astonishingly and offers more space to worthy competitors for the existing applications. One can develop this app in-house or may engage a professional software development company for the same.
If you have an idea in mind and want to develop your own medical and drugs reference application, then you can contact us, we will be delighted to offer our assistance. 
FAQ's Epocrates Application