It is quite inspiring to see how UrbanClap started in 2014 and in FY2019 their revenue reached all the way up to USD $17 million. To give you the contrast, their revenue was USD $1.6 million in 2017. If this is not enough, UrbanClap has raised total funding of USD $110 million in eight rounds. In addition, according to UrbanClap, they are expecting to increase their revenue by 3 times in the very next financial year.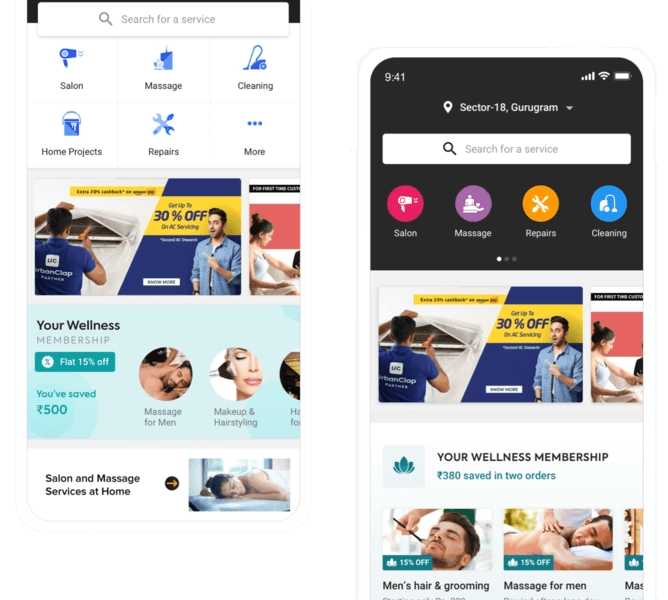 Looking at the facts and figures, the on-demand service market is worth investing. And developing a service provider or service marketplace app is the portal to enter this market. In this blog, we will capture all the essential steps of building an on-demand service market mobile app while keeping UrbanClap in the focus. In addition, we will also take some excursions to the feature list and revenue model and end this journey by evaluating the overall cost of service provider app development.
[lwptoc]
What is an On-Demand Service Marketplace?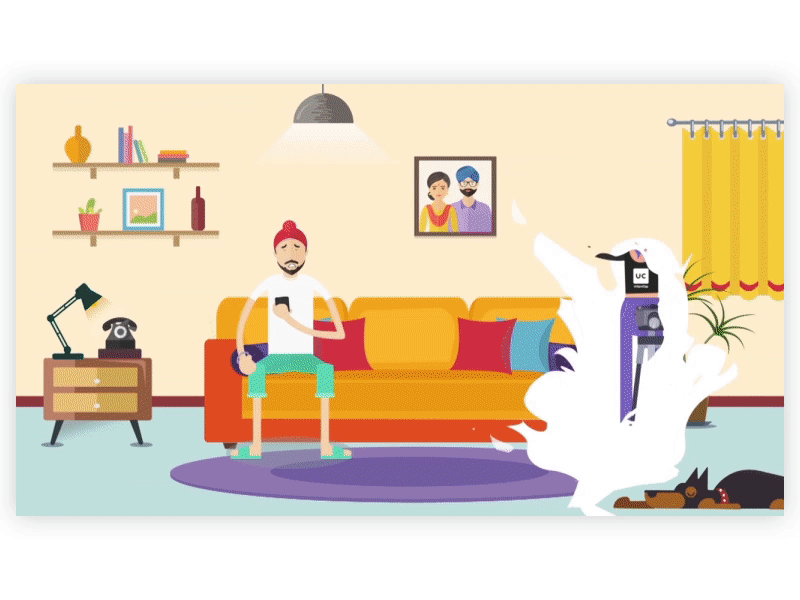 Think about the problem. If you want to go to a salon, first you manage your schedule and take some time off for it. Then you take an hour-long ride, fighting with irritating traffic. Finally, you reach the salon and get all the things done and you repeat the same tedious process.
Now think about a solution. You want to go to a salon. But now you don't take your car out of your home, you simply take your phone out of the pocket and open an on-demand service app and you call salon specialists at your home. So now YOU don't go to the salon but the salon itself comes to YOUR place. Did you like the way tables turned?
But wait, for a growing and sustainable business, mere providing solution to the problem is not enough. After consuming the solution-service, eventually, people are going to seek what more your business can offer. To quench this market thirst, an on-demand service mobile app like UrbanClap offers all types of services from electrician to plumber, from yoga instructor to AC repair service and even dietician. As an app user, you will find everything to cover from your home-care and décor to your personal care.
Hence, the app has a smart solution to a common and ubiquitous problem and with tons of added benefits that will never run out to serve you in any way.
Popular On Demand Apps in 2021
UrbanClap Demographics
Besides the revenue of USD $17 million, UrbanClap offers 60 types of services in 15+ cities in India. They also provide their services in Dubai as well. In addition, they have 100,000+ service professionals and counting every day. In April 2019, UrbanClap served  more than 620,000 service orders.
Evidently, the growth of this company is not just impressive – it's mind-boggling! This flaming popularity of UrbanClap has spilled the bean about the on-demand service mobile application market. It IS huge and it is targeting the daily needs of its customers. Imagine a business that is providing services ranging from beautician to electrician at your home. It saves people from traffic, waiting for an appointment, saves some time and offers all professional services right at your doorstep without lifting a finger – well, you DO need to lift a finger for ordering service for you.
On Demand App Service Categories or Industries where it can be used in 2021

Challenges of UrbanClap
If you are building an app that will go head to head with the market leader then it is wise to their all challenges. UrbanClap is no exception that can remain immune to these challenges. However, by incorporating their strengths and resolving challenges you can build an on-demand service application that can win the marketplace just in a snap (because 'clap' would be derivative). What are these challenges? Let's point them out.
Massive Operating Loss ($10.3 million in FY2019)

Demand-Supply Balance

Customer Retention

Lesser Approach in the Market

Maintaining Service Quality

Revenue Model of UrbanClap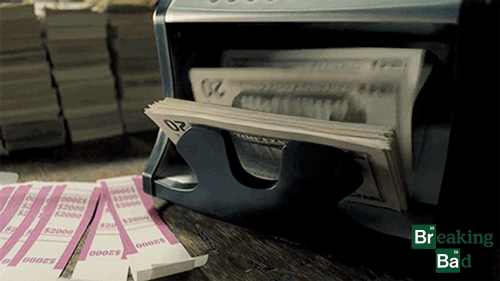 UrbanClap works on a simple revenue model that every other marketplace utilizes these days. If you want, then you can talk to your mobile app developers and find out some other revenue models to get some extra bucks in the banks. So basically, we are going to talk about the two revenue models that are being leveraged by UrbanClap.
Commission or Fixed Charges – 

This revenue model covers services like electrician, plumber and AC repair. UrbanClap earns revenue by deducting the fixed amount of commission from the earning of professionals. The payment is received via the app and after deducting the commission the amount is transferred to the service provider's account.
Sponsored Listing – 

The services that require listing and sponsorship in order to get more leads. Hence, photographers, yoga instructors, lawyers, and interior designers may utilize this paid sponsorship that helps their profiles to show on the top search results.
General Features of On-Demand Service App

Features for Customers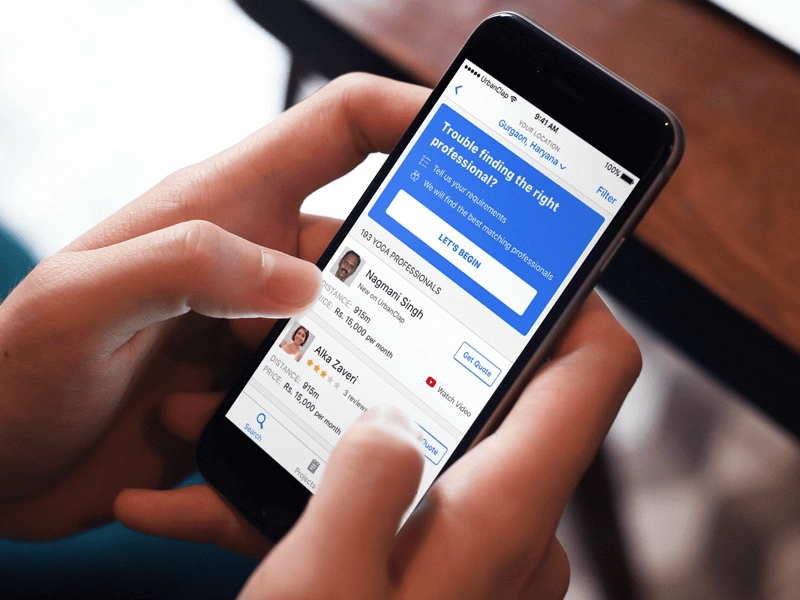 Easy Registration – A simple one or possibly two-step registration saves time for the users and let them use the application right away.
Login with Social Media IDs – It is a feature that allows customers to login with their social media IDs. It is absolutely a time-saver and saves users from remembering new passwords.
Data Security & Safety – Since the application asks for several personal details from the customers, like their age, addresses, phone number, and sex, etc. Hence, this feature gives the right to the customers of selecting the information they are comfortable to share with the service providers.
Advanced Search Sorting –This feature enhances the overall user experience for the users. With this feature, user can search for services they need with the help of smart sorting options that help them to search for services within their budget, nearby their area and many other useful options.
Multiple Payment Options – People have different favorite modes of payment. Therefore, accepting payment from multiple payment modes serves all type of users.
User Profile – Each user gets own profile which has a complete record of services taken and complete payment records and much other information.
Service History – This feature keeps a track record of all services taken by the customer.
In-App Chat – It is a great feature that helps customers to chat with the service providers about their services and charges.
In-App Phone Call – If the customer prefers talking over a phone call, then this feature helps them to talk to the service provider via phone call.
Browse Service with Price Range – When customers want to browser service of their need that fits in their budget then this feature makes it easy by providing search result of services that come within their budget.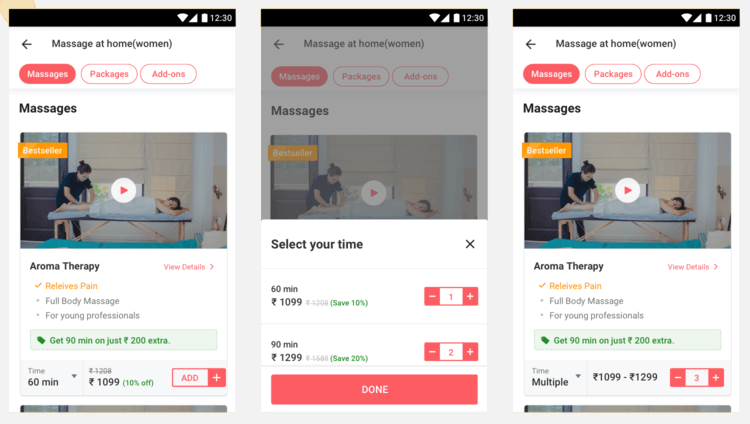 Send Feedbacks – Sending feedback to the service provider after taking their service gives customers the freedom to express how much they liked or disliked the service. It is a great tool that brings transparency in service provider app.
View Profile of Service Provider – Ever customer is allowed to check profile and feedback of the service provider before taking service. This is how the customer can get the best service from the on-demand service mobile app.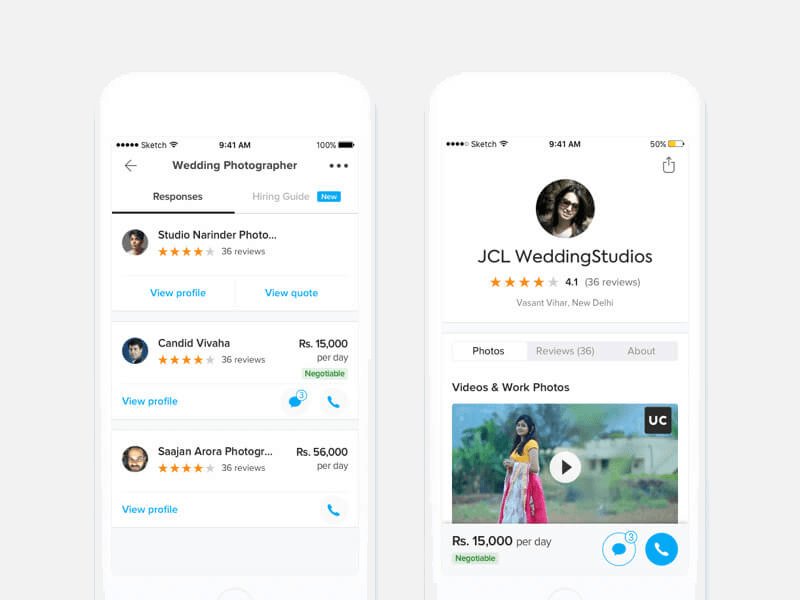 Features for Service Provider



Quick & Easy Login Solutions – Service providers also benefit from easy login and registration into the application.
In-App Chat with Customer – Service providers can chat with customers from within the application and share their service details and give quotation for their work.
Set Service Charges (hourly, fixed price, or quote) – Every service provider can set their service charges for their services. They can either set fixed charges or set an hourly charge for a type of service. In addition, if discussed over the chat then the service provider can offer a quote for described service.
Fix availability time for service – A service provider may not be available all the time. Therefore, they can choose their availability time for offering their services.
In-App Call – In the user prefers to talk over a phone call, in-app call feature allows service providers to talk over the phone from within the app.
Dedicated Profile – Service providers have their own profiles on their application. Just like a customer's profile service provider's profile has all the relevant information about their application activity.
Check and Manage Payment – This is an essential feature for a service provider. It helps service providers to keep track of their incoming and outgoing payments and app commission details as well.
GPS Navigation – GPS navigation help service providers to reach to the customers without any hassle.
Features for Admin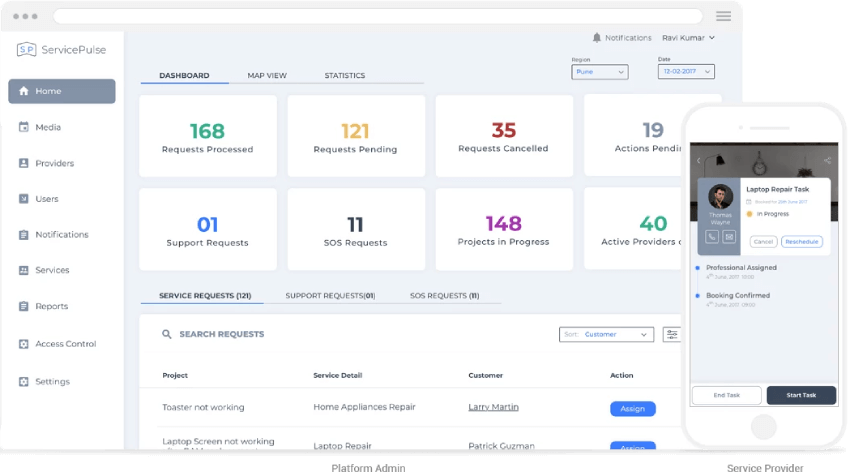 Dedicated Dashboards – Dedicated dashboard simply means for each type of analytic or information there is a separate dashboard which promotes the clear and visible essential information at a glance. This is why it is an essential feature for an admin.
Intelligent CMS Integration – A content management system or CMS is a must-have feature for any type of application. With the help of an intelligent CMS integration, an admin can manage entire content available on the application effortlessly.
CRM Integration – Either it is managing a huge load of customer data or utilizing for an effective marketing strategy or enhancing existing services, a CRM always turns out to be an ally for the admins.
Record Management System (RMS) – For clients and partners of on-demand service mobile application a record management system is quite necessary. This provides an efficient way of creation, deletion, and maintenance of all essential data of the application.
View Customer and Service Provider Profiles – No doubt the admin has control over every aspect of the service marketplace application. Therefore, having control over profiles of customers and service providers is an obvious option. It allows admins to suspend or ban any profile for their fraudulent activities as well.
Backup and Restore Data – Keeping entire app data is a crucial thing to do for admins. Therefore, this dedicated backup and restore data options helps admin to take backup and restore data anything they want.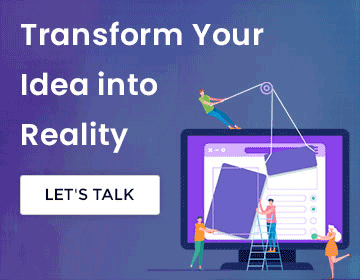 Finance and Tax Management – Having a dedicated finance and tax management features help admins to manage the business accounts properly and with ease.
Ad and Promotion Management – Ad and promotion management allows admins to manage their promotional campaigns on the app and outside the application easily.
Sales Analytics – For entire analytics with smart sorting options, this feature is a time-saving and efficient option for the admins of a service marketplace application.
So far we have covered the business and revenue model of UrbanClap with its weaknesses which you can fix in your business and offer a must robust business model to the people. In addition, we have always covered the part of features of an on-demand service provider application. Now let's shed some light on the part where we talk about who will help you to build or develop an on-demand service provider app that proves to be a profitable business for you.
Required Technology Stack
Mobile platform – Android, iOS
Real-time Analytics: IBM, Apple Flink, BigData, Cisco, Spark
Database: Mail Chimp Integration, Postgress, HBase, MongoDB, Cassandra
Payments: e-Wallets, Stripe, PayPal, Braintree
Voice, SMS, & Phone Verification: Twilio, Nexmo
Push Notifications: Push.io, Twilio
Cloud Environment: Azure, Google, AWS
On-Demand Service Marketplace Mobile App Architecture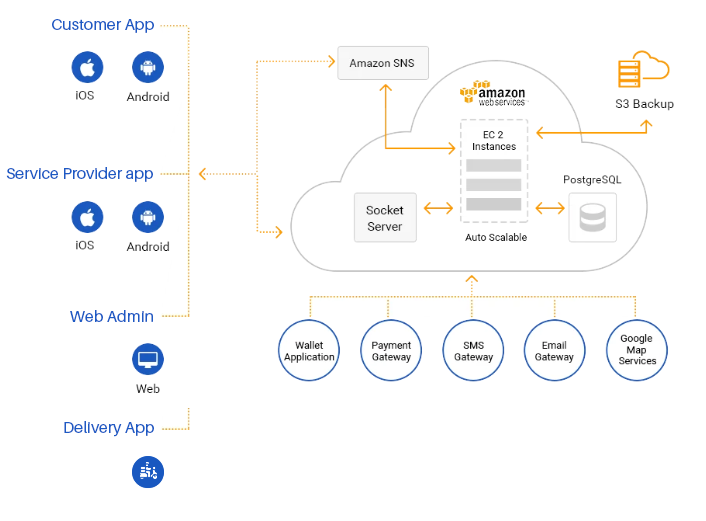 The team you need for develop a successful marketplace application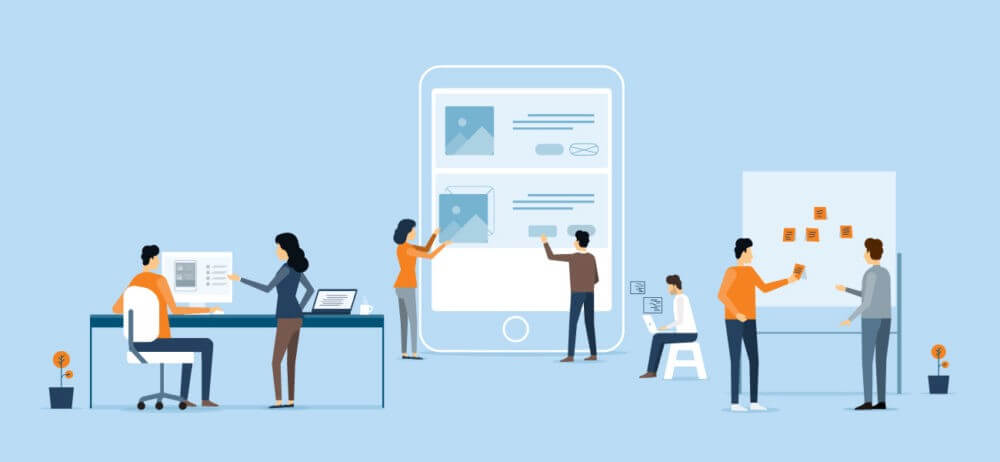 Investing both your time and money into the on-demand service marketplace is a big deal. Therefore, you have to make sure that this flight that you take reaches to the height that you expected and better, beyond. Every small plan starts with some people who can comprehend the trajectory of your vision and work for it hard enough while efficiently utilizing the available resources.
Hence, the task of finding yourself the best mobile app developers requires more time and thorough inspection than you expected. An experienced team of developers in a reputed mobile app development company can walk side by side you with your ideas and vision. They can develop the application that you need for your business success.
A team of developers for on-demand service app development has at least these members.
Team Leader

Front-end Developers

Back-end Developers

QA Engineers
How much does it Cost to Develop an On-Demand Service App?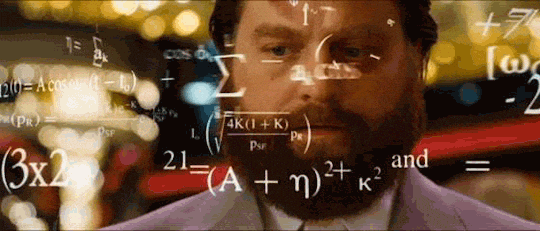 I wish I could give you an exact number. But that is not possible. The application market is global and as a result, the cost of develop is affected by various global reasons. The first reason is the geography of app development. For example, hiring a developer in USA costs USD $150 – $250 per hour, in Eastern European countries, $120 – $180 per hour. But here is a significant contrast, in Asian countries like India hiring a developer cost around USD $40 – $80 per hour.
The second reason is the number of features. The more advanced feature you choose to include in the app, the bigger hole it will make in your pocket.
The third major reason is the number of platforms you are getting the app developed for. If you are developing an on-demand service marketplace app for both Android and iOS, then it will cost more than for just one platform.
So just to tell you an estimated cost of development, we can create our own situation. Let's assume that the app is being developed in India and it is a minimum viable product (MVP). In this situation, the price may vary from USD $15,000 – $20,000 for one platform. However, adding more features and making it available on more platforms can significantly increase the price.
Experience it out for yourself right now. See the Live DEMO here
For more information or questions related to how you can maximize the use of the platform, contact us today for a working demo of On Demand Service & how it can be utilized for any industries to build On Demand services for Baby sitting, Barber, Beach body Massage On Demand, Beauty Services, Car repair, Sanitization Services, Disinfecting Services, Carpenter, Carpet Repairer, Catering, Computer Repairer, Cuddling, DJ, Doctors, Dog Grooming, Dog Walking, Electricians, Fire Fighters, Fitness Coach, Helpers, Home Cleaning, Home Painting, Insurance Agent, Interior Decorator, Lawn Care, Lawn Mowing, Lawyers, Lock Smith, Maids, Massage, Mechanic, Mobile Technician, Office Cleaning, Party Cleaning, Pest Control, Physiotherapy Services, Plumbers, Private Language Tutor, Psychologists, Road Assistance, Security Guard, Snow Plows, Sofa Repair, Spa, Tour Guide, Tow Truck, Translator, Travel Agent, Tutors, TV Repairer, Vet, Workers, Yoga Trainer,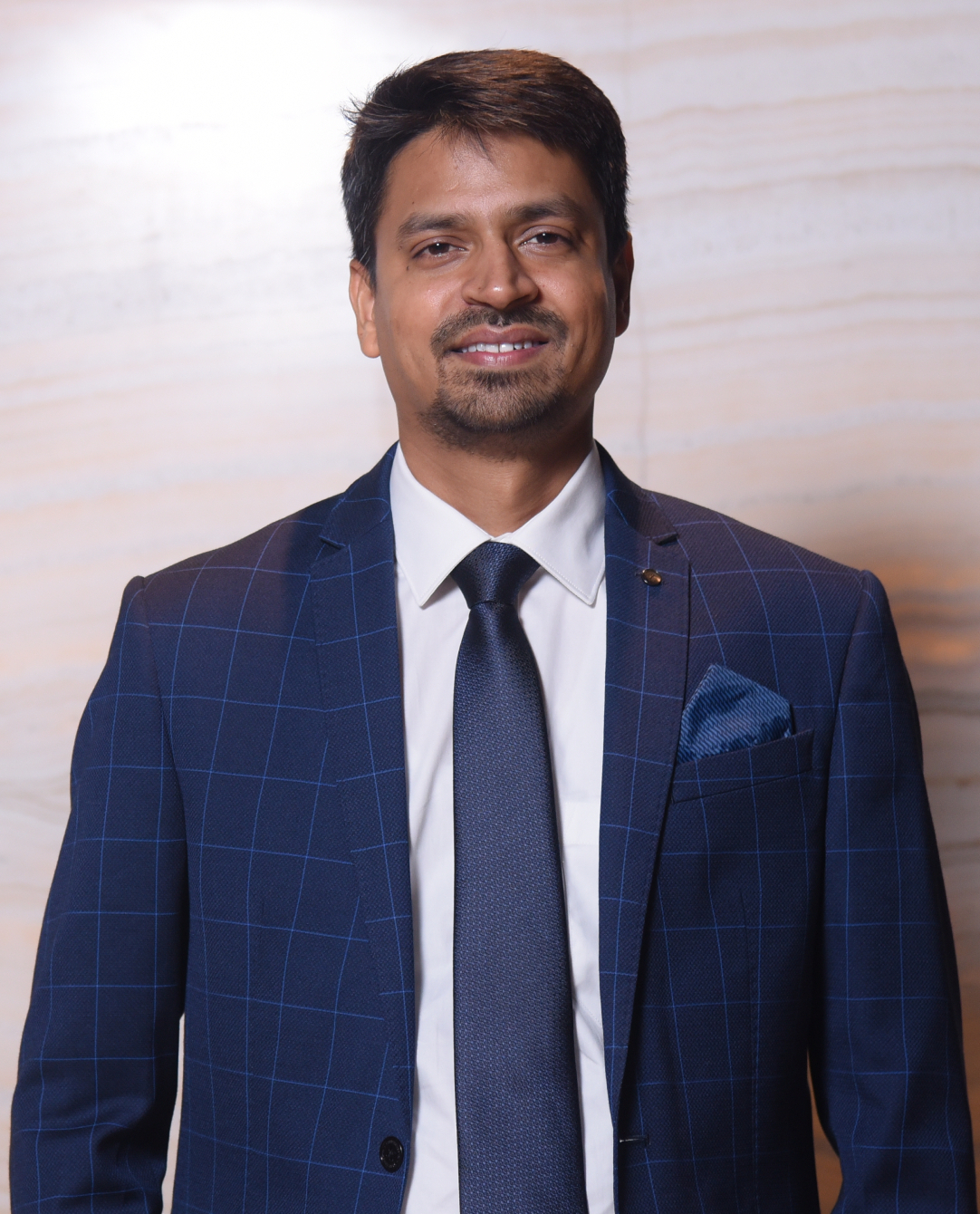 Rahul Mathur is the founder and managing director of ARKA Softwares, a company renowned for its outstanding mobile app development and web development solutions. Delivering high-end modern solutions all over the globe, Rahul takes pleasure in sharing his experiences and views on the latest technological trends.