With the advent of technology, the world is expanding on a daily basis in each and every aspect of life. The rigorous lifestyle, do not even let people think about going to a place, stand in queue and wait for several minutes or hours to get an event ticket.
Today everyone is looking for solutions for their day to day requirements facilitating the needs in every swipe.
The Event Ticket Booking mobile application allows the users to select their taste and place and make an order for any amount of tickets with the option of digital payment.
From enhancing convenience to managing the entire process, an event ticket booking app can assist you to get complete control over your ticket booking business.
You can offer a seamless and easy option to make reservations remotely through an app, and give your business an edge over peers with an advanced solution.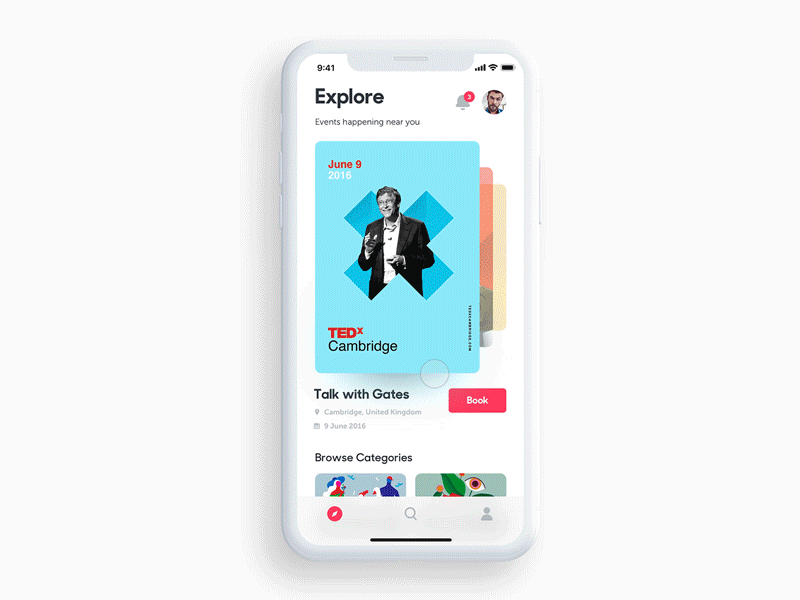 How Event Ticket Booking App Works?
The flow of the application can be understood by the points listed below:
Get Started: Create a beautiful event listing page with built-in payment processing, analytics, and support.
Payment Processing: Let your attendees pay online, and get paid out quickly.
An app designed for organizers: Run, promote, and track your event from your mobile device.
Take control: Manage and track your sales with real-time reporting and analytics from any device.
Elevate your brand: Promote your unique brand with beautifully designed pages that enable easy discovery and ticket purchasing.
Gather your tribe: Extend your reach and find your audience where they discover experiences on partner sites like Facebook, Instagram and Spotify.

Facilitating the customers in getting the details of the events or movie shows as per their locations.

Hassle-free bookings and confirmations of the tickets.
Market Size & Statistics
Statista has estimated that revenue in the event ticket booking segment will reach USD 73424 million in 2019. The Event Ticket market already has high adoption rates, and we expect a further shift to mobile ticket purchasing via ticketing apps on smartphones.
Revenue is expected to show an annual growth rate (CAGR 2019-2023) of 9.4%, resulting in a market volume of US$105,359 million by 2023.
The strongly consolidated market is dominated by a few key players like Ticketmaster, Eventbrite, CTS Eventim or Damai, and large online providers frequently combine primary and secondary ticket marketplaces in order to increase their inventory.
Take a look at the graphical representation of rising trends in events year wise.
Another chart of the users booking through these apps. These figures have been made keeping in mind the impact of COVID-19 in 2020.
This estimate points out towards a great sope lies in the business of event ticket booking. You can readily grab the opportunities offered by this sector by opting for event ticket booking mobile app development.
Benefits to customers:
Open around the clock.

Last-minute reservation.

Easy cancellation.

Saves time and Quick Response.
Benefits to Event Organizer:
Increase in event attendance.

Increase in team productivity.

Facilitates better communication and collaboration.

Better vendor management.

Event budget management.

Reduces workload.

Vendors receive payments faster and through a secured online payment processing.

Paperless event planning.

Event schedule planning.

Venue and vendor selection.

Saves time and money.
Top Event Booking App Around World
Revenue Model Of Event Ticket Booking App
Ticketing Revenue:
This is the major source of revenue. It includes internet handling fees and commissions on a ticket booking app. A convenience fee is charged over and above the price of the tickets.
Also as far as non-movie events tickets are concerned, some commission amount is also there on the sale of such tickets.
Non-Ticketing Revenue:
Any company or artist wants to promote their work can approach. Advertisements are displayed to gain interest with the online audience. Thus giving an advantage to the brand too.
Event Management Charges:
Although not very common, many businesses offer event management services to their partnered organizers in return of an amount.
The app idea behind this is that they will deploy their in-house team to manage the event for their partners. Also, they give the option to promote the event for their clients as well.
Merchandise Distribution:
The way it works is that the official merchandise is put in to be promoted and sold inside the application. The money that the businesses make is on the basis of the commission that they make on every sale.
General Features of User Panel: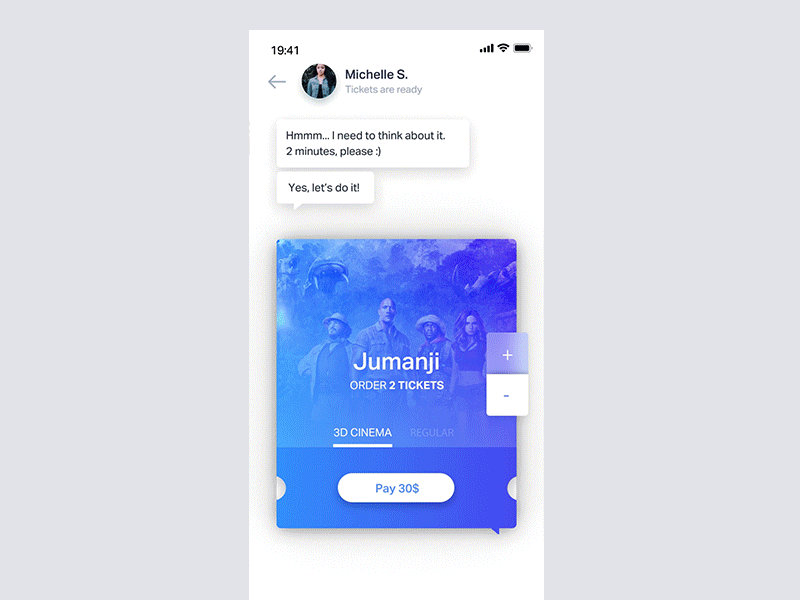 Registration and Log-in:
Using basic details such as name, email, phone number and password, a user can register themselves on the app. Using the credentials, a user can log-in within the app.
Location:
Access to the user's current location allows the business to provide optimized and optimum services. A user must be asked to share his/her location.
It has to be selected manually or collected from GPS. The event finder app shows information about nearby events and programs based on the user's location.
Filter:
This feature enables app users to choose events or movies by different options like the place, time and reviews.
Home:
Home screen showcases services in different categories such as movies, musical events, sports, events and so on. Tapping on the preferred category brings a user to the detailed screen of the selected category.
The home screen may also have features like offers, discounts, details, setting, notifications, language change, location, etc.
Show Listings:
Here you can get the list of shows. The details such as show name, Venue & location, offers, ratings, as well as the booking charges.
Show Detail:
Once a desired movie or event is selected, the user gets directed further for detailed description like name, images, and duration.
Rating and Review:
Online reviews can be of huge benefit to the business or a massive detractor, depending on how well they are managed. Customer reviews appear in many places across the web including websites, app stores and social media platforms.
The best thing about reviews is that they don't cost you anything. Maintaining a constant presence online and highlighting your reviews will help you stay competitive at all times.
Ticket Booking:
With this feature, the users can easily plan their bookings for a movie or an event with friends and family. The user gets the option to select the desired theatre, show timings and seat availability.
Accordingly, they can make selections. Also, it enables the app to send the eTicket and mTicket on the registered email address and mobile number respectively.
Ticket Download:
Apart from booking, this feature enables users to download tickets.
Booking History:
Users can view the history of their bookings through this feature. The booking history feature also acts as a reference, especially for regular events and programs.
Payment Options:
Through this feature, users can make payments seamlessly through a number of channels. The trendy model of online payment these days is through credit and debit cards, PayPal and other third-party apps. The ease of payment adds usability to the app to a significant extent.
Basic Features of Admin Panel:
Customized Dashboards:
The dashboard is one of the most important features for the Admin panel. It gives a comprehensive look at the app's performance and provides complete control of key operations.
It also shows the real-time analytics like the download rate, events genre that gets maximum attention and the likes.
Content Management:
This part of the admin panel deals with the management of all the digital content that is available on the website and application.
Push Notification:
Getting users to engage and re-engage with mobile apps is a challenge. One tactic to reach users who are online is push notifications.
Push notifications are a fast and efficient way to communicate with the app users. It helps in sending real-time updates and reminders in a non-intrusive way by providing timely messages.
Also provide relevant information like reward descriptions and special offers. They provide a great way of getting users to engage in new promotions or features.
Booking Management:
This feature enables all the visitors or the app users to book their tickets for any event or movie on a real-time basis. Also, the confirmation of the booking is shared with the customer.
Moreover, with this feature the admin also can keep a track of the live and the bookings already confirmed.
Financial Account Management:
This feature enables the admin to manage revenue. The earnings can be filtered by date, users, venue, location, and other parameters.
Also, the actual amount which is received after the deduction of the promotional offers and discounts can be obtained.
Advanced Features of
Event Ticket Booking App
Social Signup/Login:
Once the users have registered into the event ticket booking app, they can now log-in using login credentials (mobile number & password). Or else, they may also choose to log-in via social links, like Facebook & email.
Booking Engines:
A Booking Engine is the software application which is being used to secure online reservations. A booking engine can gather information related to the modes of payments and collaborate with an online merchant service or payment gateway to process it successfully.
The software can also automatically process all online reservations, input them into the company's system, mark it on the calendar and safely store customer data as well as provide customers with real-time updates on availability and rates.
Event Feeds:
Once users are on board, they can get a list of all the events available in their respective cities. This is when 3rd party feed APIs come into play, organizing and suggesting events according to a user's interests.
APIs can aggregate, rank, and personalize event information in real-time based on user interests.
Booking Screens:
Here the users can view the order summary, which may consist of: Show Name & Image, Date & Time, Venue Name, Ticket Price, Seat Number, Total Price, View & confirm Email ID/Phone Number. The booking confirmation is received on the user's phone number and email ID.
Push Notification:
Push notifications are sent to the users to inform the, about new offers, updates, show timings, booking confirmation, etc.
Geo-Location Tracking:
The Geo-Location features in the app helps the users to find the featured events and movie cinemas nearby to their location.
Events On Map:
With this feature, the users can get the list of the events as per their location. Also can get the feeds for the live events.
In-App Navigation:
The mapping facility serves as a route between source & destination and is considered extremely useful. By using this feature, users can find where exactly the location is and can also find the most optimized routes.
Real-time Analytics:
This is the most important feature for the admin where they can keep a close track of the sales with different filter options.
Also can get the count of the tickets sold, check-ins and attendees. By this feature, the decision making and different strategies can be made and implemented easily.
Role-Based Dashboards:
Role-based dashboards are yet another admin-exclusive features. These dashboards show dedicated analytic information according to their roles and requirements.
CMS Integration:
A Content Management System (CMS) manages the creation and modification of digital content. This is the most essential feature here in the application as the admin is responsible to manage the app content, both in the form of text, graphics, and every type of visual content.
CRM Integration:
This is the most important feature. Customer's choice and preference need to be monitored in order to deliver the best deals so as to sustain in the competition.
Customer data collection and management, newsletter management, multichannel marketing & analytics, etc. can be managed with the help of a versatile customer relationship management.
Code Scanner:
With this feature, the QR code is scanned so as to interpret whether it is valid and genuine or not. The verification is done on the Admins end.
In-App Chat:
Here the users can chat with the online agents available for the customer support so as to get the assistance as and when required.
Reviews & Feedback:
Reviews and feedbacks have very importance. The event ticket booking app users share their reviews and feedbacks after attending an event or watching the movie which helps the other customers in decision making. It's more of like a customer verdict.
Make Friends:
This feature let users plan ahead for movies or shows with friends, families within the app. Here the access is to user's contact book data to connect with other users with the same event ticket booking app.
It works like an instant messaging app, but with the ability to interact with other app users in real-time, suggesting movies, showtimes, venue options and eventually completing a booking.
WhatsApp Booking Details:
With this feature, you can also get your ticket confirmation number or the QR code over WhatsApp.
Check-In Manager App:
With this feature, the admin will be able to view attendees and check the details of the attendees like ticket number, status, purchased by, QR code etc.
Multi-Lingual and Currency Support:
In such a competitive environment it is important to target a worldwide audience and increase app's reach globally.
For this, it is vital that along with multi-language support & multiple payment options, major currency support is also offered.
Required Tech Stack for Event Ticket Booking App Development
Hosting – Amazon EC2
Content delivery network – Cloudflare/Amazon CloudFront
Push Notifications – Twilio, Push.io, Firebase Development
SMS, Voice, and Phone Verification – Nexmo, Twilio
Payments – Braintree & PayPal, Stripe, EWallets, Netbanking
Database – MongoDB, HBase, Cassandra, Postgress,
Email – Mail Chimp Integration
Cloud Environment – AWS, Google, Azure
Real-time Analytics – Hadoop, Spark, Apache Flink, Cisco, IBM
Map Navigation – Google Map
UI– ReactJS, BootStrapJS
Caching– Hazelcast
Code Repository– Git
Load Balancer– Nginx
Messaging queues- AWS Simple Queue System
Event Ticket Booking Mobile App Architecture
Required Team Structure:
It is very important to find the right mobile app development company to develop the event ticket booking app. As it is pretty extensive to create an app that is rich in features and able to meet the desired expectations.
Along with the right mobile app development company, you need to find the right team for your app as well. So, let's take a look at the team structure you will need for your app.
Business Analysis Team
Project Manager
Android and iOS Developers
Front-End Developers (UI/UX Developers, AngularJS Developers)
Backend Developers (PHP Developers, .Net Developers, NodeJs Developer)
QA Professionals
How Much Does it Cost to Develop Event Booking App?
The event ticket booking app development cost depends on many factors. Factors that holds a significant place are the functionalities, features or attributes within the app.
Some of the other factors are listed below:
The platforms on which the application is being developed.

Front and back-end development.

UI/UX Development

Website connectivity.

The region of the app development center.

App complexity & number of hours invested.
Along with these factors mentioned above, one important factor that majorly affects the cost of development is the physical location of the Mobile App Development Company and the app developers. 
Eastern Europe based developers: $50 to $150 per hour
South Asia based developers: $80 to $250 per hour
South Asia based developers: $10 to $80 per hour
Therefore, in India, it will cost around $6,000 to $20,000 for developing an event ticketing booking mobile application.