The medical sector is one of those fields that have experienced some radical changes with the integration of technological innovation. The existing quality and precision of modern health care were inconceivable a couple of decades ago. Technological advancement is revolutionizing the health care sector at an unfathomable speed. Doctor on Demand mobile app is the product of this revolution. This business model not only serves users or patients but doctors as well. The best part is, doctors can provide their advice and medical assistance to the users remotely via a phone application. For users, this is a fast, affordable and convenient way of getting optimum health care. Ease of availability of medical assistance is one of the best features because of that the Doctor on Demand Mobile applications are making furor in the modern application marketplace.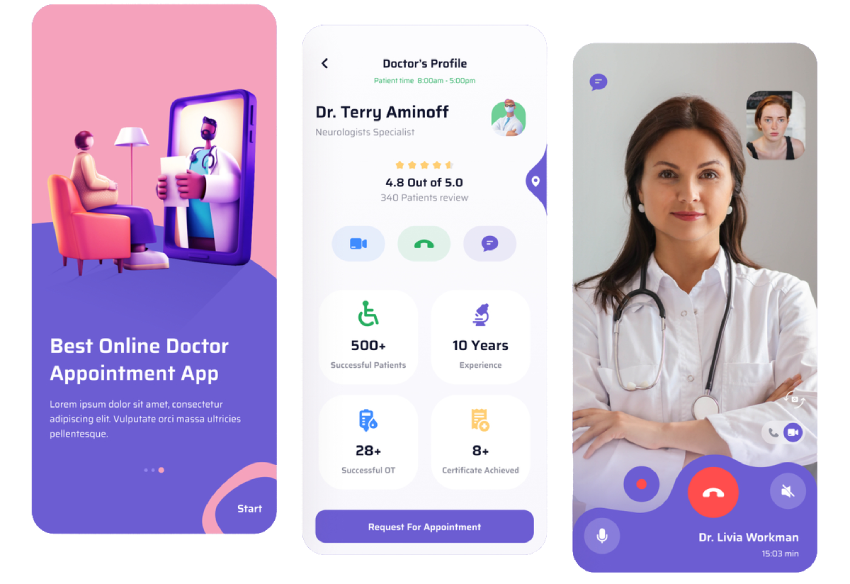 So Why Exactly We Need Doctor on Demand Apps?
The average time from booking an appointment to a doctor and consulting him/her is 72 hours. This means if you want to consult a doctor about your health then it will take more or less 72 hours. Hence, if this conventional way continues then this time will keep on increasing and it will get tougher to get medical services on time. This overall scenario leads to some major health risks.
So what's the solution?
The solution is Doctor on Demand application. Everyone has smartphones and making the doctors available on patients' phones, any time they need. With the help of a Doctor on Demand app, a user can connect to the doctor within 3 minutes and consult in the time of emergency.
A touch of technology and the waiting time from 72 hours reduced down to a mere 3 minutes only.
Some Popular Doctor on Demand Apps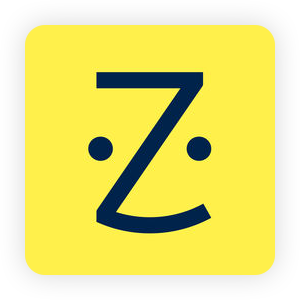 Total Funding of USD $223 million
No. of Downloads: 500,000+
Monetization: Subscription, Sponsored Results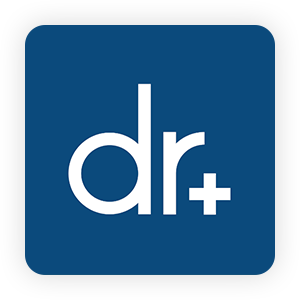 Total Funding of USD $160.23 million
No. of Downloads: 1,000,000+
Monetization: Simple Pricing, a Fixed fee for each virtual visit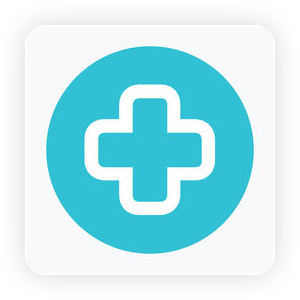 Total Funding of USD $88.3 Million.
No. of Downloads: 1,000,000+
Monetization: Freemium business model, Unlimited access to functionality for a monthly fee, Enterprise programs
Opportunities In The Market
According to a report by Grand View Research, the global mHealth market is likely to cross the $112 billion mark by 2025 with a CAGR of 44.2%. In addition, according to Statista, mobile healthcare applications will be the largest contributors in the revenue of digital healthcare market. Statista predicts that by 2020, the mHealth industry will expand to $58.8 billion which was $23.39 billion in 2017.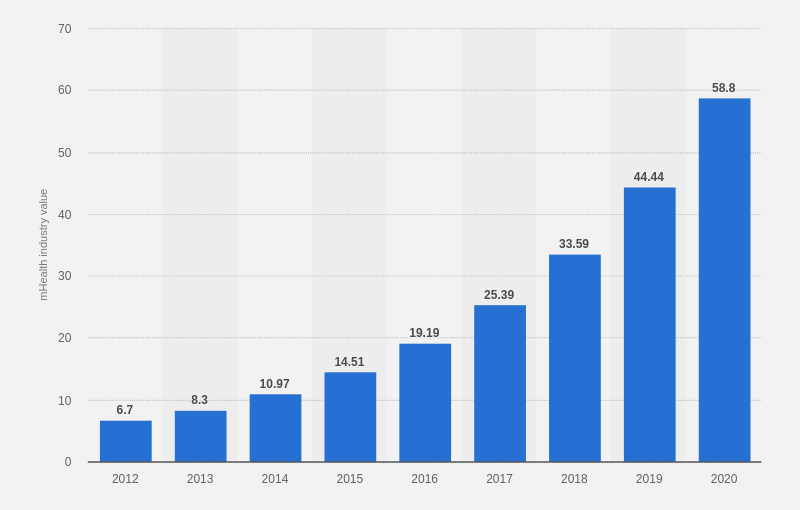 mHealth Solutions Market Statistics
This is certain that we are talking about the billions here. This is why Digital Healthcare industry is attracting so many investors from even outside of the medical industry. An application is a simplified medium that connects patients to Doctors and psychologists. The focus is to make medical services available, personal and affordable for all. And when a service is easily available people tend to use the service more often. It further translates into the inevitable drastic growth of the market.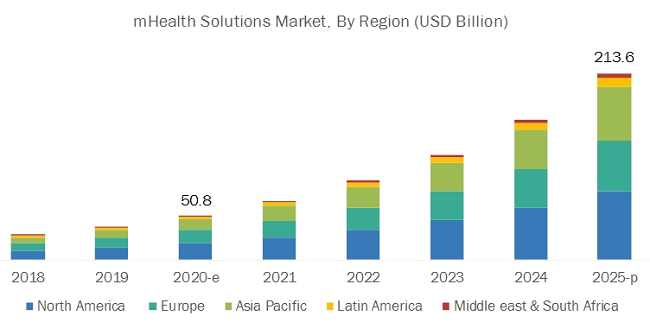 Therefore, there are limitless opportunities in the digital health industry with the help of Doctor on Demand application development. All you need is some expert and professional application developers who can offer you a successful business model with a comprehensive revenue model. A robust and user-friendly mHealth app will promote itself.
Monetization Strategies for On-Demand Doctor Apps
A report was prepared earlier in 2018 which showed the percentage of the monetization tactics that healthcare apps goes by with:
Licensing (35%)
Sales of services such as remote consulting (26%)
App development for third parties (25%)
Sponsorship (24%)
Premium Content (18%)
Pay per download (16%)
Device sales (16%)
In-app advertising (10%)
Transactions (8%)
How does a Doctor on Demand App work?
A Doctor on Demand is developed to make medical services convenient for both users and Doctors. Therefore, the overall functionalities are summed up in a small smartphone application and all things can be done with a few taps on the screen of the phone. But just to give you a clear picture, here we are mentioning essential functionalities of a Doctor on Demand application.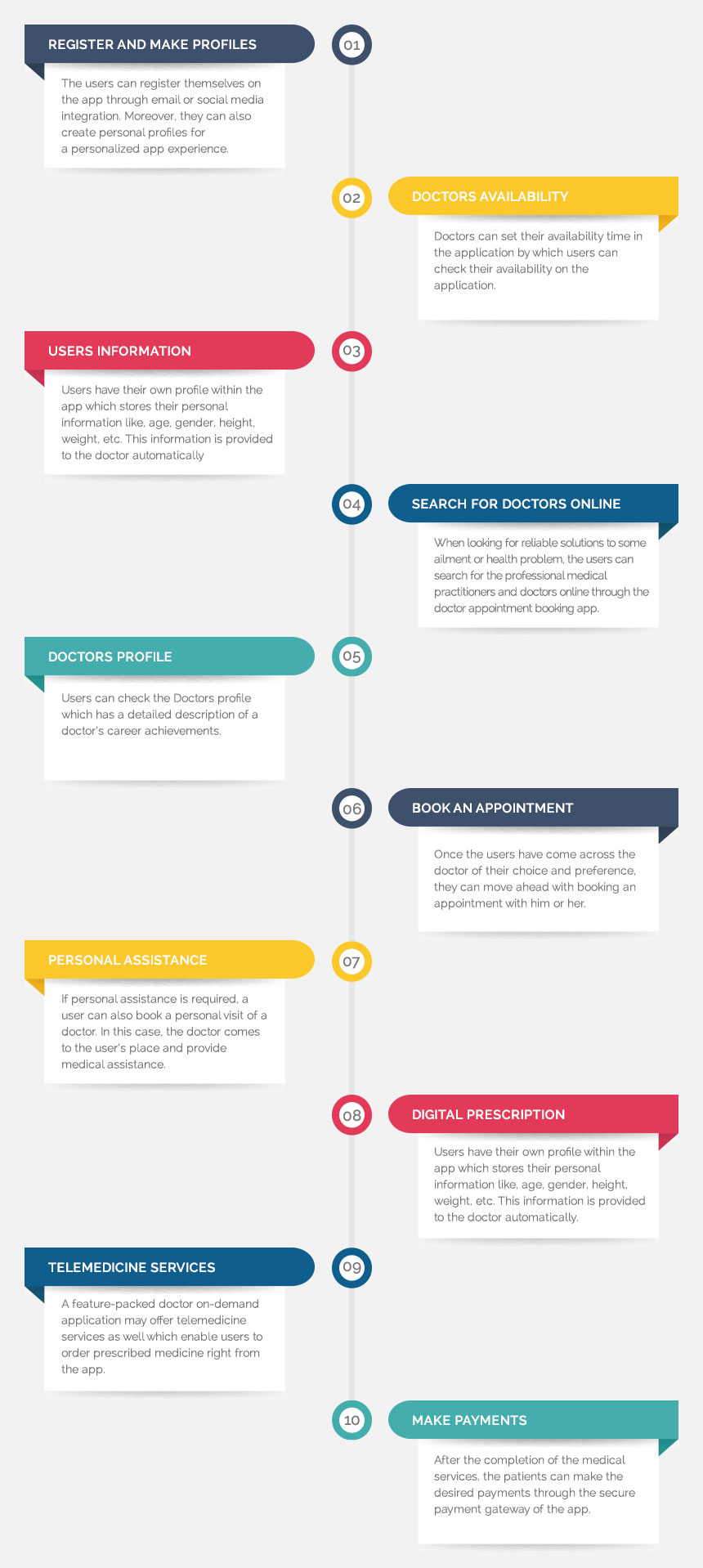 So these are some of the basic functionalities of a doctor on-demand application. The various application can perform in different ways. It is all about how creative the app developers are and how do they minimize the efforts made to book an appointment in the app.
Medical Compliances e-Prescription App Needs to Follow
Source:- Wikimedia
Revenue Model of a Doctor on Demand Application
While developing a Doctor on Demand application, it is crucial to define all potential revenue-building ways. It is noteworthy to know that creativity and imagination can help you to invent more ways to make revenue from a Doctor Appointment app. Here are the top three and most popular revenue models that you may consider in your application.
Commission Based
This is a simple and comprehensive revenue model. In this case, a user or patient pays directly to the doctor for the medical services and a certain commission of that fees goes to the application owner. The application is providing the doctors with a platform to expand the area of their services and in return, the doctor pays a commission to the app.
Featured Listing
A Doctor on Demand application is a platform and on this platform, there can be hundreds of doctors and laboratories. This abundance makes it hard for some doctors and labs to come into the spotlight and get the attention of patients. Therefore, paid featured listing to help them to come on the top of the search results of the patients whenever patients search for any specific medical help.
In-App Advertisement
Some labs and pharmaceutical or other health care industries may want to show some ads in the apps to get the attention of users. In-app advertisement helps users to get to know about popular medical service providers and these service providers pay application to show their advertisements within the app.
So these are some of the common revenue models of Doctor on Demand application. But first, it is important to introduce the app to the users and let them know about its advanced functionalities so that they can benefit from them and start using the app whenever they want.
Talking about functionalities, it the feature list of a doctor on demand app that helps an app to become favorite among the users. Let's shed some light on this aspect as well.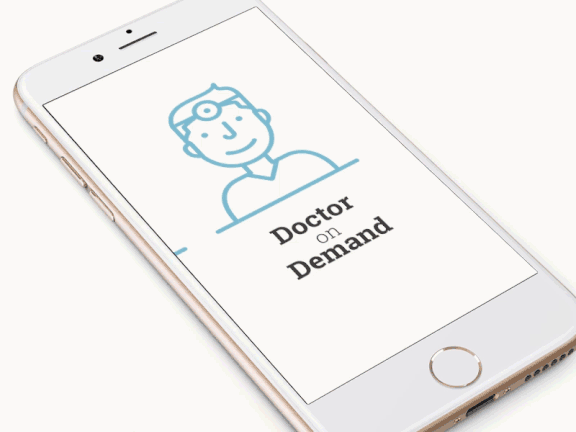 What Are The Features of a Doctor on Demand App?
No doubt the end-users of a Doctor on Demand app are the ones who need medical assistance. But in reality, there are 3 end users of a Doctor Appointment Booking app, Users, Doctors, and Admins. Therefore, the feature list of all three users would be different. What are these features? Let's take a look.
Doctor Panel
| | |
| --- | --- |
| Web/Mobile Panel | Doctor's Profile |
| Appointments Status | Manage Appointments |
| Accept & Reject Request | Track User location |
| Give Online Prescriptions | Refill Medication |
| Patient Progression Chart | Access Patient history & documents |
| Check Earning | |
Patient Panel
| | |
| --- | --- |
| Social Sign Up/Login | Create a User Profile |
| Upload Documents | Dynamic Search Radius |
| Doctor identification | Advanced Search Filters |
| Tracking Doctor's Location | Book Appointment OR Home Visit |
| In-APP, Chat, Calling, Video | Electronic Medical Record |
| Setup Profile | Post Appointment Requests |
| Loyalty Programs | Prescription and medication tracker |
| Email, SMS & push notification Alerts | Multiple Payment Modes |
| Provide Review & Rating | |

Admin Panel
| | |
| --- | --- |
| Manage Users & Doctors | CMS for News & Articles |
| Marketing Tools | Real-time Analytics |
| Communication channels | Report generation |
| Notification Module | |
Advanced Features:
Apart from the common features, these advanced features complement the overall user experience of a Doctor on Demand app.
Social Sign Up & Log in
Almost all applications have adopted social media accounts for signing up and signing in to the apps. As this feature saves users from remembering too many login IDs and passwords. In addition, social media accounts also help users to share or recommend the application to their social media connections.
In-App Camera
Features like in-app camera sound so common but possess massive potential in them. The in-app camera features can be used to scan documents, for video calls and for clicking pictures of symptoms to be shown to the doctor, etc.
In-App Call & Chat
A call (video and voice) or chatting helps patients to be more personal with the doctor. A personal and detailed conversation helps doctors to diagnose patients accurately, which leads to an effective treatment.
In-App Navigation & Real-Time Tracking
Real-time tracking comes into action when a patient schedules a private visit with a doctor. The patient can track the current location of the doctor in the in-app navigation and get the ETA in an emergency.
Cost Calculator
An in-built cost calculator calculates the cost of services like an online appointment, personal visit, medicine cost, lab cost, and many more. The purpose of this feature to provide an estimation of the overall cost for the complete treatment of a user.
Push Notifications
Push notification is an integral part of the featured repertoire of every modern application. It provides important alerts, updates, and reminders to the users in form or pop-up notifications in their phones, in order to keep them up to date with their app activities.
Medication Reminder
The plan is to make the on-demand doctor app a complete system that helps a patient from the initial conversation with a doctor to scheduling medication. This medication reminder helps patients to take their medicines on time. It sends an alert on the scheduled time as a push notification to remind the patient that it is time to take their medicines.
Real-time Analytics
This feature is exclusive for admins only. This feature helps admins to track real-time activities such as the number of active patients, doctors, and many other essential statistics on the application.
Multiple Payment Options
Multiple payment options project flexibility to the user to pay from any payment mode. There can be a debit card, credit card, PayPal, eWallet, or any other payment modes.
Document Sharing
Document sharing lets patients share their medical records and previous prescription with the doctor. It helps the doctor to understand the medical history of the patients. This additional feature goes a long way in the diagnosis process.
Document Scanning
For a better document sharing experience, a document scanning feature is also introduced in the on-demand doctor application. Document scanning feature enhances the image of the document and processes it into a sharp image that is easy to read and comprehend.
CMS Integration
Content Manage System (CMS) is yet another admin exclusive feature which lets admin manage entire visible content available on the Doctor on Demand application. Most common tasks are, adding, removing, manipulating, and managing the content of the app.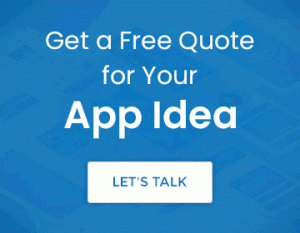 CRM Integration
Customer relation management (CRM) is a crucial feature that defines how the Doctor on Demand application maintains its relationship with their patients. By utilizing CRM in creative ways, admins can sustain a satisfactory and long-lasting relationship with the users.
Loyalty Program
Those patients who are regular users and have achieved a certain milestone of application usage are applicable for loyalty programs that contain various discounts and offers. This feature also helps in solidifying the relationship with the users.
EHR (Electronic Health Record)
The task of managing all medical records for a patient can be really tedious. EHR helps users to keep their medical records saved online within the app and it can be sent in a PDF file to the email address of a user.
Automated Health Insurance Claims
This advanced yet crucial feature allows users to check if their prescribed medications and treatments are covered by the insurance right after bill generation. This feature makes insurance claiming as simple as a few clicks.
Marketing & Promotional Tools
Marketing & Promotional tools are for the doctors who want to give some extra added benefits to the patients such as, discount coupons or offers on medical bills, etc.
Multicurrency Payment
This additional convenience lets users pay in multiple currencies. Therefore, currency is not an obstacle between a patient and a good medical service.
Multilingual User-Interface
Features like this make apps like Doctor on Demand accessible to all. Everyone has the right to receive good medical services regardless of their language or dialect. This is why an app that supports multiple languages helps everyone who is in need.
Hence, these were some essential and potential features for a Doctor on Demand application. Now let's move to the development part. How do you get a mHealth app that reigns in the application marketplace?
The first step is to get the right team of experienced and expert medical app developers who have worked on such platforms several times and have shown successful results.
Team Structure of Doctor on Demand App Developers
The application development of a doctor appointment booking app is way different than any other conventional app development. Because a medical app has to work according to the norms and compliance of digital medical regulatory federation of any country and state. These norms vary according to the geographical location in which the service is to be provided.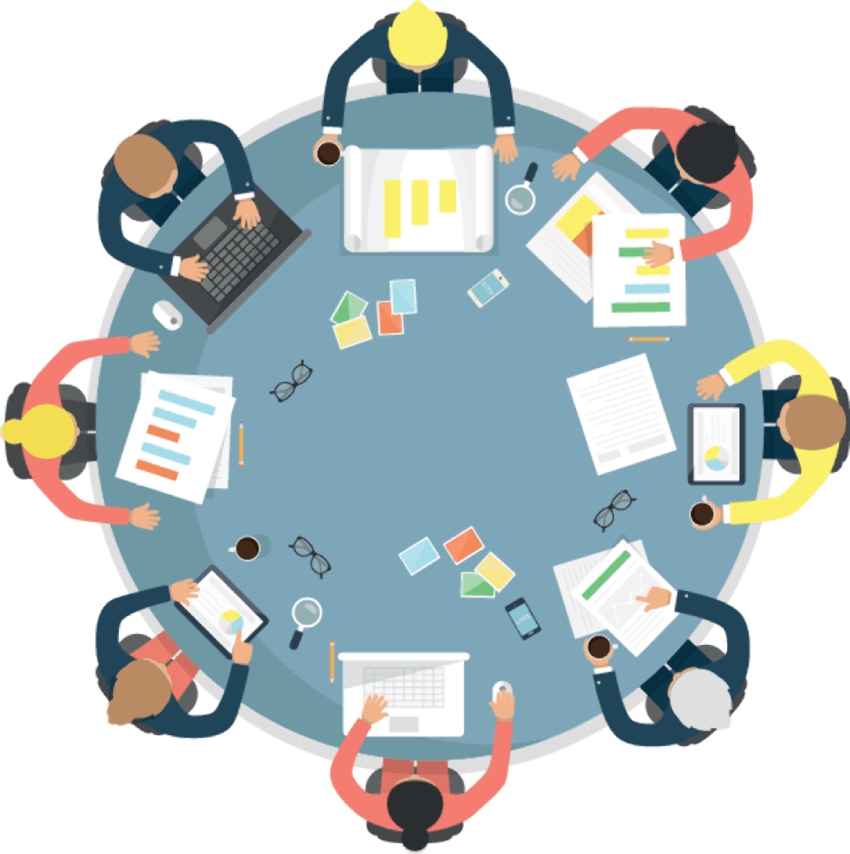 Therefore, it gets absolutely essential to get the support of only experienced mobile app developers who have contributed significantly in the field of mHealth app development.
The basic structure of a team of these medical app developers is,
Project Manager

Android Developers

iOS Developers

Backend App Developers

Graphic Designers

UX/UI Designers

QA Testers
For the USA, following are some Medical Acts, certifications, and App Integrations, by which the Doctor on Demand app must comply.
Health Insurance Portability and Accountability Act (HIPAA)

Health Level 7 International (HL7)

Food and Drug Administration (FDA)

S. Department of Health and Human Services (HHS)

HITECH's Meaningful Use Stage 1 and 2 (MU-1 & MU-2)

Certified with EPCS (Electronic Prescription for Controlled Substance)

Integrated with EPA (Electronic Prior Authorization), and Certified with EPCS
Tech Stack Required for Doctor on Demand App Development
For front-end development: Java, Swift, Angular, Java, CSS, HTML, React
Popular platforms: Android, iOS, Web Application
For back-end development: Python, Laravel, Node.js
For Push notifications, SMS, and in-app messaging: Batch, Twillo, Push.io
For payment processing: PayPal API, Stripe API, Braintree SDK, and other e-wallets
For the database: MongoDB, Cassandra, HBase, and Postgress
For Cloud Environment: Google Cloud, AWS, Azure
For Location tracking: MapKit framework for iOS, and Google Maps SDK for Android
For real-time tracking: BigData, Cisco, Hadoop, Spark, Apache Flink, IBM, Google Maps API
Social login: Facebook, Google, Twitter APIs

How Much Does It Cost To Develop a Doctor Appointment Booking App?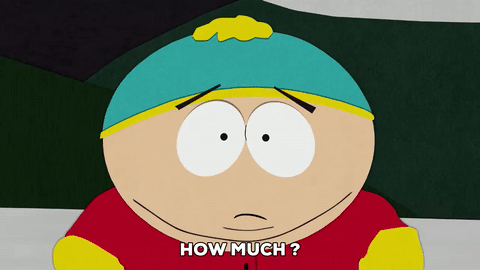 There are various factors that may affect the cost of Doctor on Demand application development. These factors are the geographical location of app development, number of features, and availability of applications on multiple platforms like Android, iOS, and Wearables.
The geographical location of selected mobile app development firm affects the overall cost because in the USA the per hour cost of a developer is USD $150 – $250 and in Eastern Europe, it is USD $120 – $180. However, in Asian countries like India, the hourly price of a developer varies somewhere between USD $40 – $80.
The number of features is also a pivotal aspect while calculating the overall cost of Doctor on Demand app. For an MVP (Minimal Viable Product) version of Doctor on Demand app, the cost starts from USD $30,000. If the app is to be built for multiple platforms and with advanced features, then the cost may go beyond USD $80,000.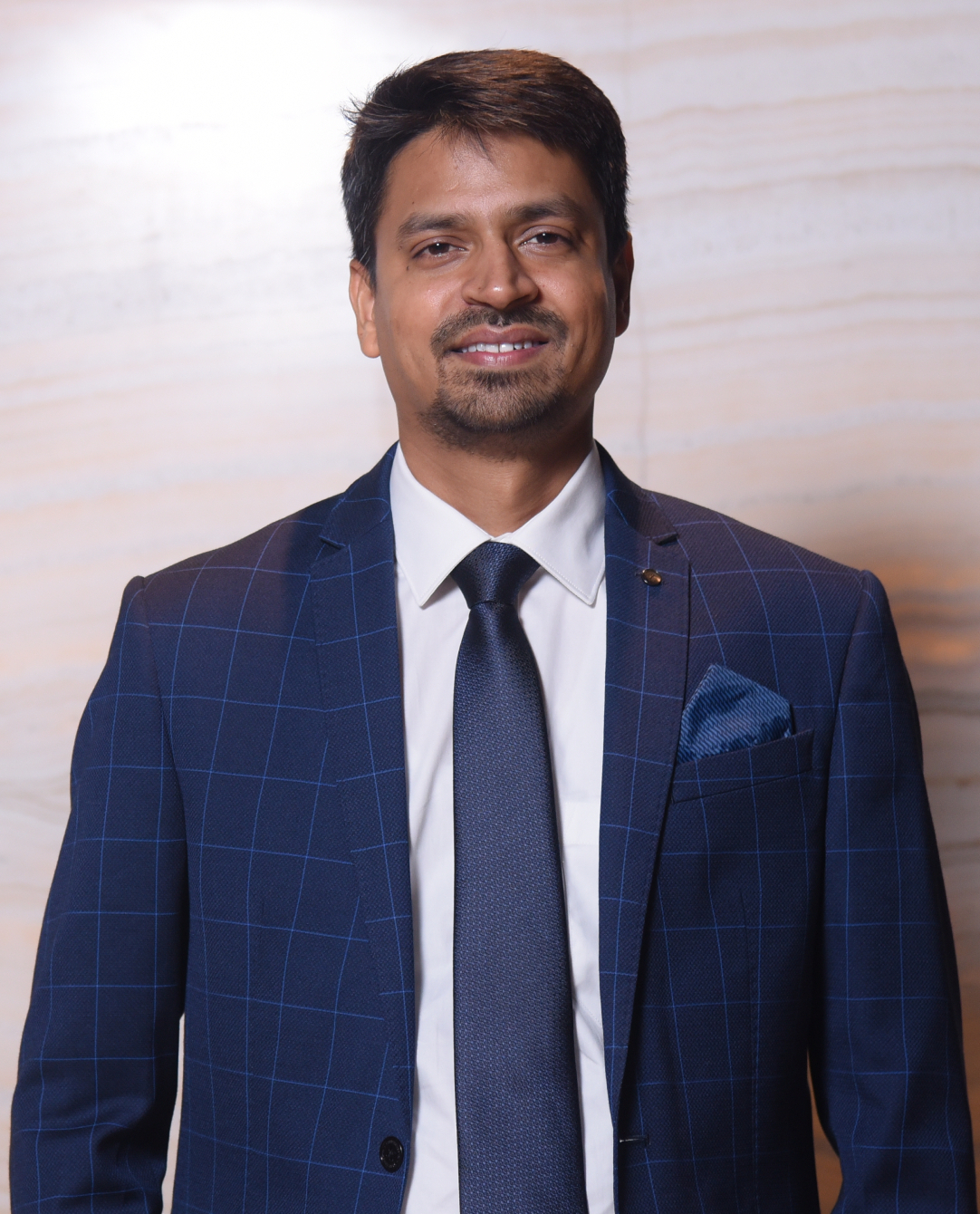 Rahul Mathur is the founder and managing director of ARKA Softwares, a company renowned for its outstanding mobile app development and web development solutions. Delivering high-end modern solutions all over the globe, Rahul takes pleasure in sharing his experiences and views on the latest technological trends.