Along with providing an on-the-go means of communication, modern smartphones do a lot more. The most important feature about them is that users can increase the usability of their smartphones by adding third-party mobile applications. These applications can be used by users to improve their personal life and business performance as well.
Focusing on mobile app benefits for businesses in different industries, we have prepared this blog to help you understand the importance of a mobile app for your business. It will also help you in selecting the most appropriate custom mobile app development company.
Top 10  Mobile App Development Beneficiaries Industries in 2023
1. Healthcare Industry
Mobile app development brings the much-required digitalization required in the healthcare industry. Healthcare entrepreneurs can create a staff management mobile app, health diagnostics mobile app, doctors marketplace app, consultation marketplace app, doctor appointment booking app, medication scheduling app,  and more to help the community in a quick, enhanced, and more systematic manner. 
As a result, healthcare application development can be the one-stop solution to build consumer touchpoints for hospitals, reduce medical staff burden, improve interdepartmental coordination, and monitor real-time health stats and medical history records, all while providing better healthcare services to people. 
2. Rental Industry
It is safe to assume that rental orders are more complex than sales orders due to different attributes like rental duration, booking dates, owner conditions, insurance covers, rental security, and more.
Managing all these order attributes is difficult via the traditional way. Thus, a mobile app can be very useful for rental business owners.
The app can bring various solutions to existing business problems, such as tracking delayed returns and charging appropriate late return fees.
It can also manage signed agreements along with an eSign feature. Other benefits of using a mobile app in the rental industry are the rental security management module, map filter, and chat communication. 
3. eCommerce Industry
The eCommerce industry already follows online business models. Still, the majority of players in the industry don't have a dedicated mobile app. This limits the interaction of customers with their brands and also reduces the marketing capabilities that a mobile app brings. 
First, with e-Commerce mobile app development, online businesses can increase their brand recognition and customer engagement. With apps installed on their phone every time, customers are more likely to launch the app and browse your eCommerce store.
Along with this, the push notification feature can help businesses in spreading marketing awareness regarding any sales, discounts, and promotional offers. Thus, bringing both leads and conversions to the business. 
4. Manufacturing Industry
Without technology, large-scale bulk manufacturing is unbearably tedious for all businessmen. While hardware tech ensures a faster automated manufacturing process, software tech such as mobile apps further streamlines the existing processes.
For example, a mobile app can be connected to IoT devices to collect data and information in real-time to measure machine efficiency and fix issues like heating and breakdowns. 
Along with providing assistance in on-field tasks, mobile apps can be connected to an admin dashboard for tracking production status, detecting manufacturing faults, facilitating data-driven decision-making, and increasing productivity. 
5. Transport and Logistics Industry
Real-time updates are imperative in transport and logistics businesses. To get those updates, mobile apps are the most demanded interface required by customers, vendors, and logistic companies.
A mobile app for transport and logistics can include many features like GPS tracking, pickup/delivery schedule, checkpoint logs, vehicle maintenance history, vehicle availability, and more. 
All aforementioned features of a mobile app can help transport and logistics speed up product deliveries, maintain the fleet, ensure timely product dispatch and also handle communication. 
6. Retail Industry
Mobile app development in the retail industry can be focused on developing a sales and marketing platform where the application will work both as a customer touchpoint and be used for initiating marketing campaigns as well.
These campaigns can include loyalty programs, gamification with rewards, cashback offers, and more. 
Furthermore, just like an eCommerce mobile app, the retail industry app can include order tracking features. Businesses like hyperlocal grocery delivery, pharmacy, and stationery will also benefit from a multicart checkout.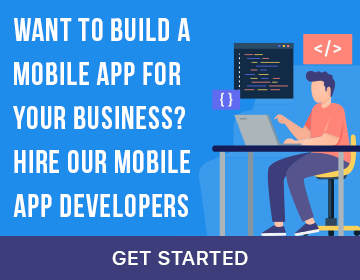 7. eLearning Industry
The entire eLearning industry is based on software technology. apps here are used for both synchronous and asynchronous learning. education mobile apps can also be used to provide students with study material that they can access on the go. Furthermore, gamification is possible in mobile apps, which can facilitate quick revisions and be used for online tutoring as well.
In a nutshell, from providing study materials to conducting online classes and giving data analysis tools to students, educational app development can help the education sector in various processes. 
8. Entertainment and Media Industry
OTT video streaming services are chiefly provided through smartphones. The better the interface and video streaming experience of the app, the higher the revenue.
Along with video streaming, mobile gaming is also a part of the entertainment and media industry and is one of the highest revenue-generating segments. 
Along with providing entertainment, mobile apps in this industry can be used for data collection and providing personalized consumer experiences. Marketing and promotions are other benefits of developing a mobile app in the entertainment and media industry. 
9. Food and Hospitality Industry
Mobile apps simplify the entire food ordering process for customers. Restaurants are able to build a digital menu that the customers can browse online and add dishes to their cart.  Along with online ordering, customers can reserve tables and hotel booking via a mobile app.
Thus, developing a mobile app automates a lot of processes for restaurant and hotel owners while saving costs on manual labor. One of these processes is payment management.
Being cashless in the food and hospitality industry means a more hygienic environment and mobile apps help restaurant owners in providing that to customers as well. 
Read Also:- Popular Food Delivery Apps in Dubai, UAE
10. Consumer Packaged Goods Industry
There is a diverse range of products being offered by the consumer packaged industry including packed food, beverages, grocery items, cosmetics, and other household products.
Finding and exploring such a diverse range of products has always been a tiresome task for consumers in offline markets. 
However, developing a mobile app can provide customers with a consolidated one-stop solution for all their products. With the help of a mobile app, business owners can easily launch and introduce new products, promote seasonal sales, and even manage delivery by providing custom delivery slot options.
The apps can also assist them in tracking warehouse assets and converting complex operations into hassle-free processes. 
Types of Mobile Apps
When developing a mobile app, business owners also face the dilemma of selecting the type of app that they want to develop for their business. While each app cannot be equally beneficial for a business, developing multiple can be too costly and unnecessary.
Thus, it is recommended to develop the app based on what your business requires. Below are the 4 types of mobile apps and the reasons to develop them: 
1. Native Mobile Apps:
These types of apps are dedicatedly developed to function on a single operating system. For example, an app developed for Android systems will not work on any other OS.
However, a business owner can develop two different native apps for different OS. For example, one for Android and one for iOS. 
2. Hybrid Mobile Apps:
Hybrid mobile apps are developed on simple technologies such as HTML and CSS, because of this they are able to function across multiple operating systems.
The business owner with a hybrid mobile app does not need to develop multiple apps for different operating systems. The hybrid app will work on all OSs.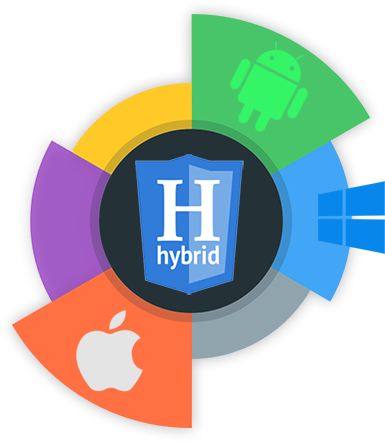 3. Web Mobile apps:
Unlike native and hybrid mobile apps that are installed on mobile devices, web apps work on the company's servers and can be accessed without installation.
Web apps ensure a better mobile shopping experience without the customer having to install the app on his/her smartphone. 
4. Progressive Web Apps (PWAs):
Progressive web apps are an extension of a website that mobile phone users can add to their phones and easily access the website right from the home screen. PWAs consume the least storage space and run instantly, without the need for prior installation. 
Pros
Cons
Ideal For
Native Mobile Apps

1. Made to use full features of the smartphone including Bluetooth, sensors, cameras, microphones, and more.

2. Are more secure and highly engaging.

3. Offer very high performance.

1. Development is time-consuming. 

2. Consume too much storage space.

Businesses that want to offer a wide range of functionality while also getting the maximum benefit from mobile app development.

Hybrid Mobile Apps

1. They are developed on a shareable code, which can work on multiple operating systems.

2. Shorter time to market as these apps are easier to develop and provide a near-native app experience.

1. Cannot access full hardware and OS functionalities.

2. Cannot include a large number of features.

Businesses that require a simple crucial app for their business, can work on multiple devices with ease.

Web Mobile Apps

1. No installation is required

2. Can be accessed from anywhere

3. Do not require compliance from software marketplaces like Play Store and App Store. 

1. Do not work offline

2. Require more maintenance than both native and hybrid mobile apps.

Suitable for those businesses that require all information to be stored on their servers for ensuring legal compliance and other security purposes.

Progressive Web Apps

1. Occupy the least storage space (barely 1 MB in size)

2. Easiest to develop

3. Are automatically updated

4. Do not require installation

1. Cannot use mobile phone hardware and OS functionalities

2. Can only have simple features

3. Are a small offline extension of the website

4. Poor user experience

Suitable for those businesses who only want to provide the bare minimum in mobile experience and do not want to compete in this space.
Out of the aforementioned mobile app types, we will be focusing on developing a custom native or hybrid mobile app, which are also the highest in demand and require professional assistance to develop.
How to Select a Custom Mobile App Development Company?
Entrepreneurs who have never developed a mobile app before are unaware of the challenging communication that arrives during and post mobile app development.
The majority of the time, the software development requirements aren't clearly understood, leading to an unsatisfying end product. Sometimes there are a lot of bugs in the app and it takes up to a year to remove bugs, refine and update the app to perfection.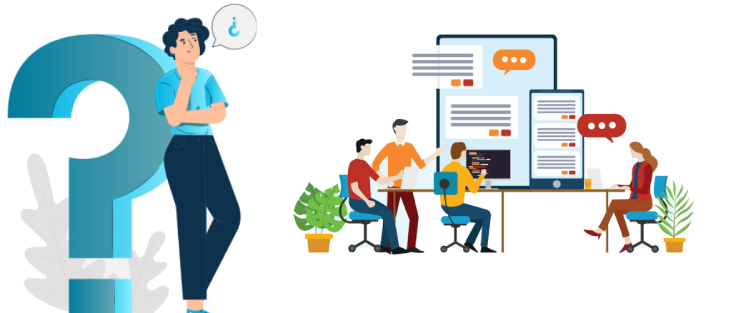 Despite all these problems, there are mobile app development companies with good reputations who have delivered successful projects.
While it is practically impossible to name a mobile app development company as the best or at the top, the following tips can definitely help you out in finding the most reliable custom mobile app development company for your project. 
Do your research
Find mobile app development companies on websites like Clutch. Explore their websites, see portfolios, understand their work process, and shortlist companies.
Discuss your Project
Make a rough project plan and discuss it with the shortlisted companies. They will inform you how they plan to help you out and whether they have the expertise you require in your project. Lastly, they will provide you with a price quotation that you can evaluate. 
Compare the Offerings and Quotations
Compare the quotations of shortlisted companies and refine your list. In the end, you will end up with 2-3 companies who seem to be capable enough to handle your mobile development project with quality and cost-appropriate work. You can compare these companies on the basis of their offerings.
For example, the payment options they provide, their offered customer support, future upgrades, and relevant experience. Whichever company you choose, make sure they don't outsource projects to a different company. Instead, sign the deal with a company that has an in-house app development team. 

Conclusion
With the multiple benefits of a mobile app, different industries can bring a lot to the table for their customers and provide a smooth experience. They can also create an intra-business app for managing staff and resources to streamline business operations.
In the end, there's also scope for innovation in the mobile app development industry that various businesses can bring and gain a competitive advantage. For all the aforementioned reasons, getting a mobile app for your business makes sense.