If you are reading, you have already made up your mind that your company needs a Salesforce CRM or its other enterprise software. But you don't want to make any hasty decision while choosing the right Salesforce Consulting Partner. The right one will take your company to a whole new level.
However, the wrong one will haunt you for the years to come.
Since you're on the right track, we will help you find the right Salesforce Consulting Partner for your company that will offer a revolutionary advantage to your business. But before we dive right in, let us tell you why is it important to invest your money and time at the right place.
Around 18% – 69% of CRM projects fail because of poor execution, weak data handling, unrealistic expectations, and feeble data management. Surely, you don't want that to happen to your project. So, keep reading to find not just the best but also the right Salesforce Consulting Partner for your company.
Do Your Homework
You can't find the right Salesforce consulting partner if you don't know what you're looking for. Therefore, try to do some research on the internet and learn more about Salesforce to learn what makes one of the best CRM development platforms.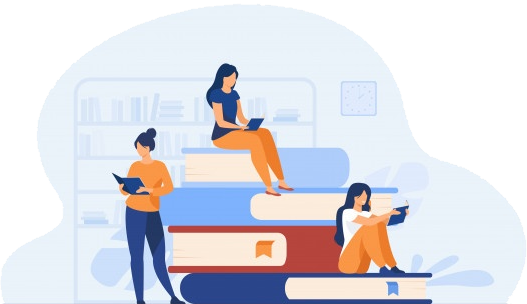 Since Salesforce offers various software services, figure out your company's requirements and its goals and check what services will be required from Salesforce to accomplish your set goals. All these efforts are necessary so that you have the right questions to ask the potential Salesforce Consulting Partners.
You can take leverage of resources provided by Salesforce to learn more about Salesforce. These resources are Salesforce community forums, AppExchange, Designated Account executives (AE).
You will have to dive in a little bit to be able to understand everything. But you don't need to worry about anything, the community is quite friendly and ready to help you every step of the way.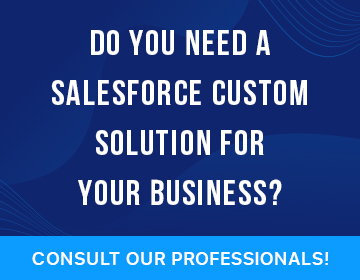 Go On Hunting
Don't worry we don need to kill anybody. All you need is a computer and a good internet connection. Now you need to search for some of the best Salesforce consulting partners. What you are looking for is Salesforce partners who have decent experience in the field with an impressive track record.
To ensure the reliability of the partners, visit their official websites, spend some time there and look for signs of trust or suspicion. You might be thinking that having keen observation skills is a prerequisite for this hunting trip.
Of course, sometimes shady companies leave many signs from which you can recognize them and keep yourself from making a huge mistake.
While on hunting, keep selecting those companies that have a decent track record. We will use this shortlist for further screening of the right Salesforce consulting partner.
Communicate and Avoid Flattery
Now that you have a substantial list of potential Salesforce Consulting Partners, you need to start talking to them. But before you start, have all your questions ready for them. These questions will automatically arise when you will be researching about Salesforce.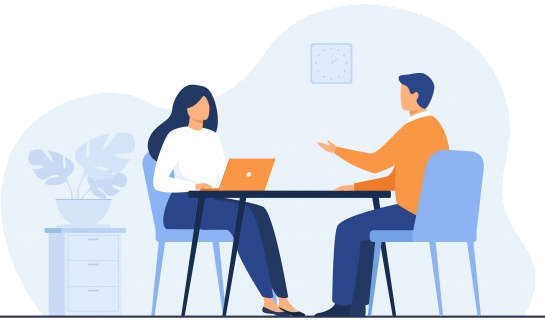 If not, you can take some time and think of your company's requirements, underlying challenges, your vision, and what you want to achieve with Salesforce custom CRM development. This will create a map for your communication and you're good to go.
While discussing with partners, try to see red flags. Flattery or Yes-Men is the biggest red flag that should be visible to you while you're talking to them.
At first, you will feel like the conversation is going smooth but in reality, they are agreeing to every false expectation that you're having in your mind. The reality is far different from this. This will end up in a wastage of time and money.
The right Salesforce consulting partners will disagree with you if they find that your plans are unrealistic and offer you a smart workaround to achieve your goals.
Therefore, always tell your plans and look for expert advice that is plausible. This is the key to successful project execution.
Proper Salesforce Certification
Certification is the legit way to filter out authentic Salesforce Consulting Partners from the rest. Thankfully, Salesforce has done a phenomenal job with its certification policies.
These Salesforce certifications not only validate the authentic Salesforce partners but also categorize them with their expertise, and experience.
Based on the roles the Salesforce consultants are divided into administrators, developers, app developers, and specialists.
These experts are given certificates in tiers that start with Registered, Silver, Gold, Platinum, and then Global Strategic Partner. These certificates are given on the basis of the number of verified employees.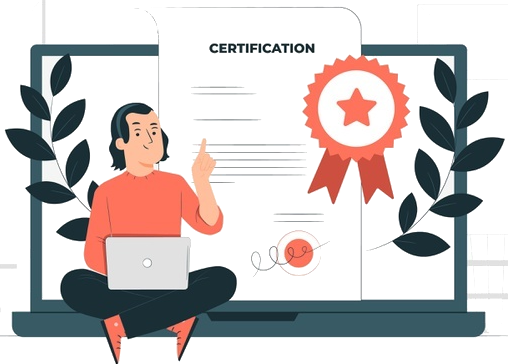 Now the question arises, what certificates should you look for? Should you go with the top-tier Salesforce consulting partners, maybe not. Maybe your requirements are not that much and could be done by someone with a lower certificate. It all boils down to your expectations and budget.
Therefore, look for the one who fits right into your budget and requirements. Remember, all certified partners are legit.
Read Also:- How Does Salesforce Increase Consumer Engagement?
Evaluate Project Value and Cost
Now that you have even narrowed down the list of potential Salesforce Consulting Partners, you need to start discussing the project with them. For the cost of development, you can do a little research on the internet, you may find the estimate all over the internet.
This research will give you an idea of how much your project is going to cost. Remember, the actual cost of the development can be far different than what you found in your research. It is because what you will find out on your own is the cost for a generic project.
On the other hand, the estimate offered to you by a Salesforce partner is custom curated for your project.
It is noteworthy that choosing the cheapest one isn't always a wise decision. It is a matter of the value that you're getting for your work.
Consider a long-term relationship with your Salesforce Consulting Partner and choose the one where you're getting the highest value for your money. This value could be in terms of customizations, support, or even implementation of the software.
Craft A Project Management Strategy
The very first step for crafting a successful project management strategy is to have realistic expectations. Too far-fetched plans will always end up in regrets. In order to keep your expectations pragmatic and executable, always have transparent conversations with your Salesforce partner.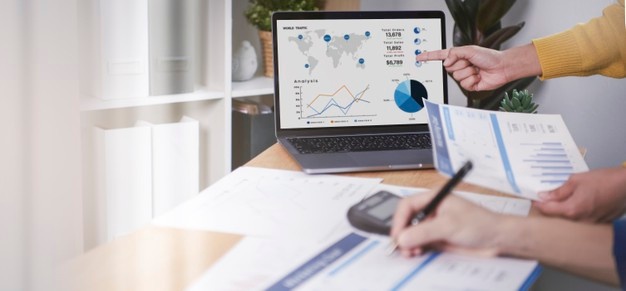 So far down the line, you will be able to unravel that who offers you the best project management plan and whose ideas are a little above the ground.
The key to success is a well-thought project management strategy. A solid strategy means half victory.
Define Roles and Responsibilities
Once you have a killer project management strategy, discuss the roles and responsibilities in the project with your potential Salesforce Consulting Partners. You both need to designate proper roles and responsibilities to Consultant Partners and organization stakeholders.
This will allow you to carry out the project strategy without hitting any snag. These key roles are Strategic Consultant, Change Management Consultant, Data Architect, Project Administrator, and Technical and Organizational Management Admin. These roles must be properly designated and understood by parties of both sides.
Look for A Long-Term Relationship and Support
Unprecedented events like COVID-19 have shown global economies that such transitions are inevitable. Being resourceful is the only solution here to survive such an economic tsunami.
Therefore, contingency management, quick support, and quick enhancement are always needed for the companies. As a smart business, you should always be looking for reliable business relationships that go beyond contractual agreements.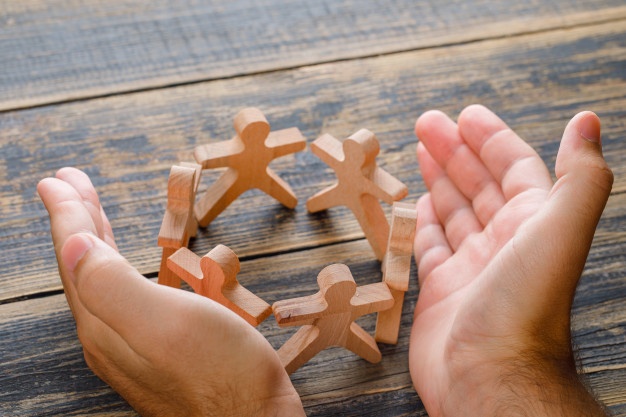 Even during the pandemic, only those companies survived that had established a trustworthy alliance with other companies to exchange resources and values during such a trying time. These exchanges of resources are always above the grounds of paper contracts and fixed deals.
Therefore, consider it as a prerequisite for your Salesforce Consulting Partner to offer you long-term support to establish a bilateral business relationship. Yes, business relationships always have to be from both sides to cultivate trust between both parties. This is how you will have someone to count on whenever any tragedy arrives.
If you are able to establish such a long-term business relationship then you will receive the long-term value from your finalized Salesforce Consulting Partner.
Read Also: How Salesforce Can Help You Drive Consumer Engagement?
The Final Note
Till now you must be thinking that looking for the right Salesforce Consulting Partner can be an intimidating task. No doubt, it is quite daunting and takes a significant amount of time and effort. However, the reward will be in multiple folds of your efforts.

Always be clear about your objectives for the project and keep your expectation realistic. Transparent discussion with a potential partner is the key to success that you should always incorporate.
Do not leave any grey area in your project discussion, management, and roles and responsibilities distribution. If you do not understand anything, ask the right questions.
Keeping things transparent and practical will not only make the project success but also establish mutual respect between both parties that is an essential part of a long-term partnership.
All the best for finding your Salesforce Consulting Partner. If you have any doubts regarding your search, please feel free to talk to our Salesforce experts.
Nancy works as an IT consulting professional with Arka Softwares. She has an in-depth knowledge of trending tech and consumer affairs. She loves to put her observations and insights of the industry to reveal interesting stories prompting the latest domain practice and trends.