With the growth of digital ecosystems, communication methods have substantially altered, and with it, customers' expectations have also changed significantly.
When this happened, firms had to change how they addressed consumer involvement, which included email marketing and other forms of digital communication.
What is Salesforce?
Using Salesforce's cloud-based platform, businesses can better serve their customers. With its multi-tenant design, Salesforce provides the advantages of API integration, customization, scalability, and more. It also delivers cheap ownership costs and platform support.
Salesforce is one of the leading CRM development providers and also provides an AI platform for sales funnel, finance, management of human resources, etc.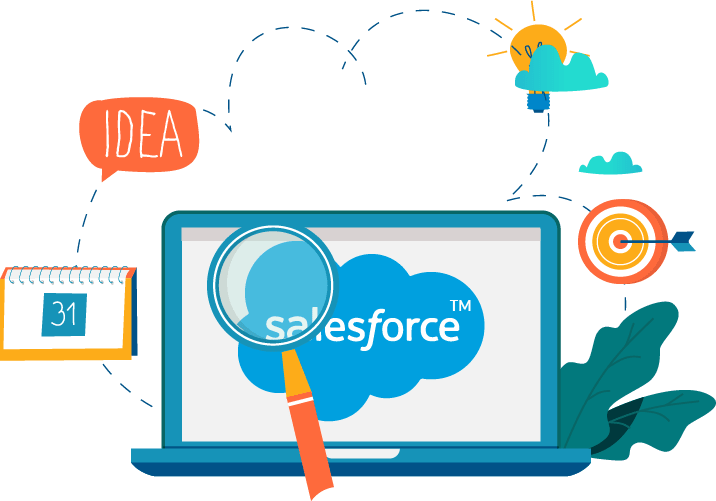 Both small and large firms may profit from Salesforce's widespread use as a CRM solution. For workers, it provides a single customer perspective of the company's many departments by breaking down activities.
There are a number of services that may help a business employ the newest technology to locate new consumers and improve their customer care.
Which Businesses Are Utilizing Salesforce?
Increasing their client base and integrating several salesforce cloud services into a single platform are two of the primary goals of businesses using Salesforce. Salesforce is used by companies in a wide range of industries, including education, automobile, health, life sciences, and banking.
Salesforce is being used by these firms to manage their customer relationships:
The cloud platform of Salesforce has enabled Pizza Hut to give a smart mobile experience to its consumers.

L'Oreal has launched a social network for its stylists and representatives to organize events and share information on hair trends.

A social networking platform powered by Chatter was added to Nikon's CRM system, which had been running on Salesforce at the time.

By employing Salesforce at the point of entry, HCL technologies are ensuring a degree of accuracy.
Salesforce Can Assist You in Boosting Customer Engagement
Businesses rely on Salesforce-managed services and support to ensure seamless collaboration and communication at all times in order to stay ahead with the ever-changing landscape.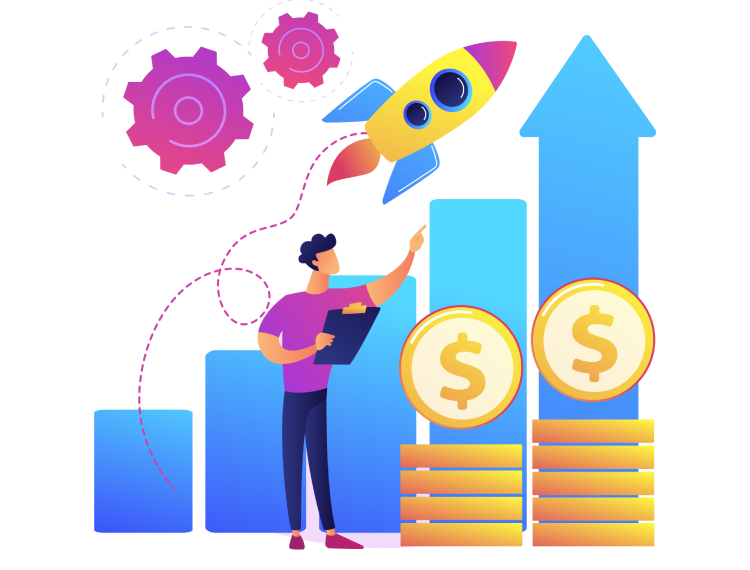 Salesforce is a portal and an important tool that organizations have been using for a long period of time. Here are some of the things the platform can do to effectively retain consumers and boost consumer engagement:
By integrating support applications, you can access all of your data through one location
There was an era when salesforce marketing and sales departments both relied on their own statistics, only to discover gaps between the two sets of data. With Salesforce and the ability to link additional support applications, you can now maintain all your data in one location and have it migrate to and from other teams.
Let's assume that your sales staff is already utilizing Salesforce. Nevertheless, your marketing team makes use of Hubspot Marketing, while your customer services make use of Zendesk.
Incorporating these two platforms into Salesforce gives your marketing, advertising, and customer care departments a complete picture of your consumers' digital footprint.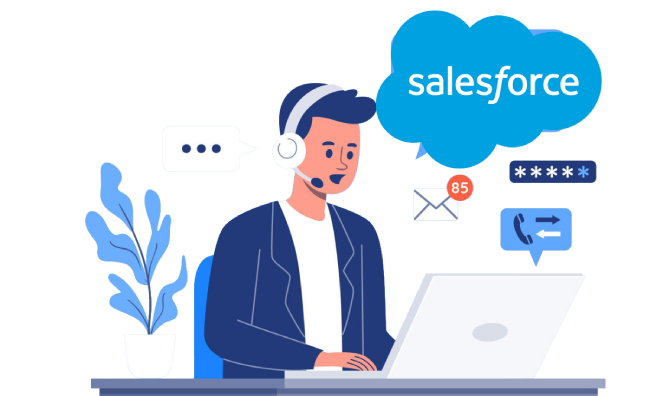 Client service and support applications may be integrated with these apps to streamline the whole process of customer interaction. It saves you time, cost, and effort by eliminating the need to manually transmit information from one application to another.
Use client data to its fullest and respond to each one in a unique way
Your sales and marketing procedures necessitate collecting information about your consumers. Is there anything you're going to do with all of that information? You'll be able to better manage your customer interactions if you've successfully integrated your Salesforce with other apps.
You can adapt your emails to each customer's specific requirements and tastes, making it easier for you to communicate with them. In order to provide the best customer experience possible, you may make use of all of the data in Salesforce.
Using social media app is one of the most effective ways to communicate directly with your consumers and get them to interact with you.
Salesforce, for example, is a cloud-based service, but how does it contribute to social media client engagement?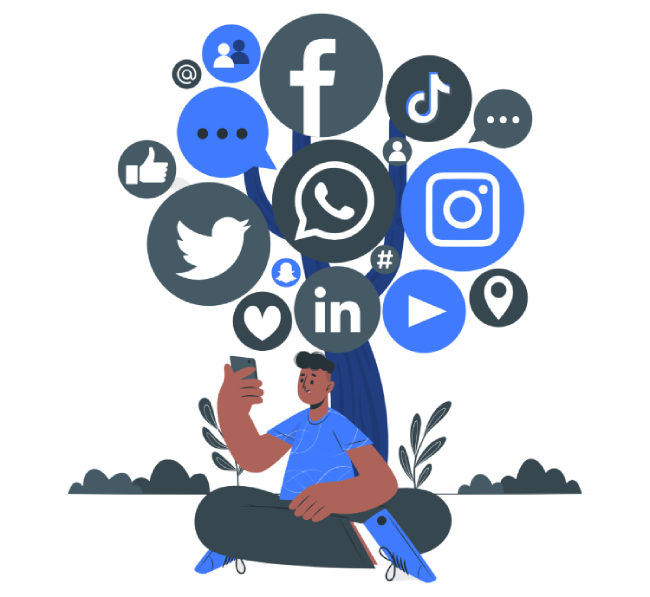 Your all-in-one customer management platform, Salesforce, can allow you to access all of your customers' social network accounts through its own dashboard. If you want to personalize your interactions with your consumers, this is a terrific tool.
Use any information you know about them to develop a smart and personalized answer that will keep them interested in your content.
Generally, customers like firms that respond to their problems with sincerity and care, especially if you're appealing to a need or interest that you know they have.

Helpful Salesforce Tools for Boosting Customer Retention
Marketing Cloud
It is possible for marketers to send the correct message at the right moment at every stage of an engagement thanks to the Marketing Cloud platform.
Using intelligent marketing automation, cloud firms may communicate with their consumers in a way that is tailored to their specific needs.
With connected experiences from advertising to account, email to eCommerce, networking to service, and more, you can build connections and generate income.

As your needs change, so does the platform. Using artificial intelligence, a market for different types of customers may be created based on the growth of businesses and changing fashions in society.
Salesforce is a powerful fast-time solution for optimizing impact, budgets, and procedures by combining marketing and business information in one place. Companies like Sony, GE, HauteLook, and News Corp Australia are all leveraging the marketing cloud to reach their customers.
This platform aids firms in enabling client interaction, boosting revenue, and enhancing their Return On Investment (ROI).
Service Cloud
Salesforce's Service Cloud is a well-liked CRM platform for offering improved customer service. It allows users to automate service procedures, restructure workflows, and identify the most relevant materials, themes, and experts to assist customer service personnel. The ultimate goal is to strengthen and promote customer relationships.

The cloud is able to pay attention and respond to clients on a variety of platforms. Video chat with a live professional, screen sharing, and on-screen guided guidance are all options for mobile service app support.
Using the Salesforce Customer Success Platform, the social customer support team can build an overall understanding of the customer and provide notifications when responses are received.
Community Cloud
Salesforce's Community cloud is a social networking place on the web. Customers, business partners, and staff may all share information and login credentials using this platform so that businesses can better serve their community.
Conversing in real-time on any mobile device with everyone on your team and sharing any document, data, or recording is a powerful collaboration tool.
Companies that use community cloud have the ability to simplify essential business processes and extend them to other locations, departments, and external parties. It improves the efficiency of the company's personnel, allowing them to better serve their clients, close sales faster, and complete tasks in real-time.
From operator and client authentication through management rights to data access and sharing models, the community cloud offers the highest degree of security and control.
Commerce Cloud
Using a mobile-first strategy, Salesforce commerce cloud allows you to create a unified, online and offline, intelligence-driven shopping experience.
Create one-to-one in-store journeys that blur the barriers between digital and physical interactions in order to keep customers interested and motivated.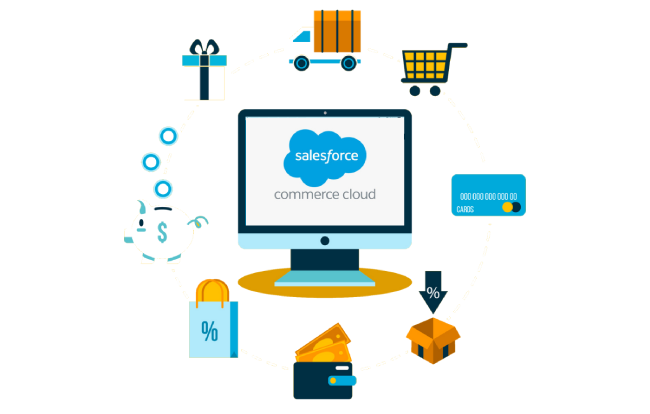 Your customers will be able to buy from you whether they are shopping online or in-store with this approach. It's about making commerce smarter by customizing every part of the purchasing process, from the products to the prices. Customers may make purchases, get deliveries, and receive service from any location.
The service managers may get real-time information on the performance of their stores through their mobile phones.

App cloud
Imagine what it would be like if you had the ability to develop applications. Platform as a service, or PaaS, is becoming increasingly popular. We'll keep it simple and refer to this as Salesforce for beginners.
You may compare it to the Google Play Store, but with a focus on customer relationship management. Apps may be created, discovered, and executed in this environment.
The app cloud may be used by both modern-language framework developers and Salesforce administration utilizing drag-and-and-drop lightning solutions like App Builder and Process Builder. It is possible to design apps that allow you to communicate with your consumers in a tailored way.
If you host a company, you may upgrade your old data into mobile apps for all of your employees using this platform. In addition, these applications will alter the way you form business alliances with people from outside your industry.
It is possible to develop apps that monitor activity from mobile devices and sensors and then take appropriate actions depending on it.
AppExchange has tens of thousands of pre-built apps. Running your apps on a secure platform used by the world's best businesses allows you to quickly scale up from a few users to millions. This enables the creation of mobile apps that fully utilize Salesforce functionality.
Conclusion
Salesforce service is more than simply a tool for streamlining and automating your business processes. In order to cultivate long-term connections with your consumers and keep them interested and committed to your company, you need to make the most of this resource.
Let's

build something great together!

Just take one step forward and we can build history.

Want to build something good for the business but still good for the customers?
You know the answer is, Yes!