Think of anything that you need in your daily life, you can order it online. This technological transformation has flipped our lives to a better side. While making everything available from smartphones to grocery and from handbag to shoes, we certainly missed an important commodity of our daily life, i.e. milk and all other dairy products. Imagine a mobile application that lets you order milk, butter, cream, eggs, etc. isn't it something smart and convenient?
The best part about a milk delivery application is that you don't have to worry about the target audience because literally, EVERYONE is your target audience. This is one of the best business models that you can find in this modern competitive market. In this blog, we will cover every aspect of milk delivery app development, features, and cost of development. But before we unravelling the steps of app development, let's shed some light on what is Milk delivery app and how it is different from other e-commerce businesses?
What is a Milk Delivery App and How it is different from other e-commerce businesses?
Milk delivery app is a handy buddy for those who don't have enough time to run their errands to buy essential items like milk, eggs, and bread, etc. As a user, you can simply select the items from the application and next day before 7 AM the item will be at your doorstep. The process may seem similar to other e-commerce platforms like Amazon and Flipkart. The difference between these two different platforms is that Milk delivery app is a micro-delivery cum micro-commerce application.
In other words, you can buy small items from a micro-commerce app such as a pack of biscuits or a carton of milk. It is not possible in other e-commerce platforms, they will take a significant amount of delivery charge and probably wouldn't deliver the item the very next day.
By now, we know what is a milk delivery app. It is time that we understand the business model of this app.

Business Model of Online Milk Delivery App
It all starts with a sign up from a user. To sign up email/phone number is required and the user is asked to set up a password too. To sign in the user needs to enter the same credentials. 

Right after signing up to the application a dedicated profile is created for the user and

After signing in to the online milk delivery application the user can explore the wide range of milk and its products or any other items and select the one required and order them.

It is important for users to enter their delivery address so that their orders can be sent to their places without any hassle.

After selecting the items users can either choose to pay online via the preferred payment system. An order confirmation message is shown to the user and the order is delivered to the user at her doorstep.
Hence the business model of an online milk delivery app is as simple as it can be. However, your mobile app developers can enhance the way it interacts with the users and they can add more exciting features to the app.
Talking about the features, the following are the feature of an online milk delivery application.
Why Invest in Milk Delivery Mobile Apps?
The food and beverage industry in India is growing swiftly. According to reports, the segment is anticipated to reach $869 billion in sales by 2023.
Milkbasket, a popular Indian micro-delivery startup is successfully enlarging its footprint in the milk, grocery, fruit, and vegetable delivery market, attracting the attention of venture capitalist. The startup has already raised $26 million to date and is all set to raise another $50 million in the coming months.
To replicate the success of Milkbasket several other startups are entering in this business. Some of the leading names among these are BigBasket, Grofers, and Google-backed Dunzo.
Revenue in the Milk segment from 2012 to 2025.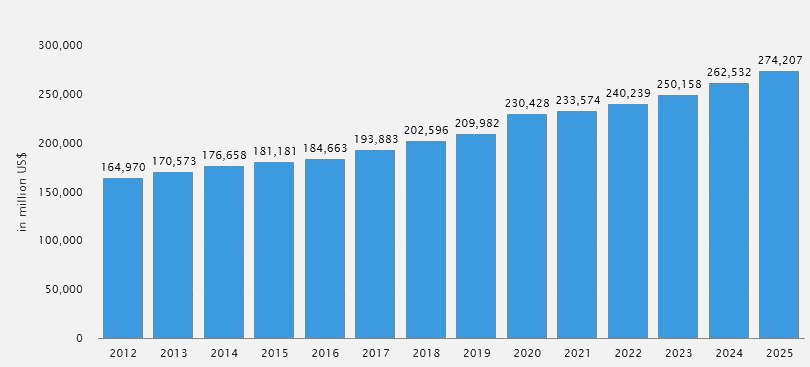 Revenue in the Milk segment amounts to US$230,428m in 2020. : Statista
Some Popular On-Demand Milk Delivery Services & Apps
General Features of Milk Delivery Mobile App
Consumer Panel
Admin Panel

Register and manage profile
Add/manage multiple addresses
Browse and sort through milk products
Place an order
Track order in real-time
Give ratings and reviews
Get order invoice via SMS and mail
Refer a friend
View discounts and offers
Earn reward points
View order history
Select preferred delivery time
Set vacation days for no deliver
Multiple payment methods
Integrate e-wallets

Secure login to the admin dashboard
Manage delivery executives
Manage milk service providers
Manage monetization methods
Manage offers and discounts
Manage orders
Manage CMS
Track order deliveries
Analyze and track earnings
View ratings and reviews
Generate reports
Milk Service Provider Panel
Delivery Executive Panel

Register and create a business profile
Add product inventory
Manage to the price of milk products
Manage order and deliveries
Manage payments
Track performance of delivery executives

Create and manage profile
View orders assigned
View order details
View customer location for delivery
In-app call and chat with customer
View order history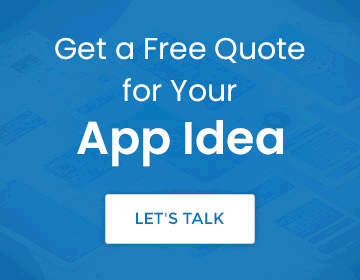 Advanced Features of Online Milk Delivery App
There are three types of users who have access to the milk delivery application. A. consumer B. Admin, C. Delivery Executive. Features for all these three end users are different. Therefore, for contrast, we will talk about each of them separately.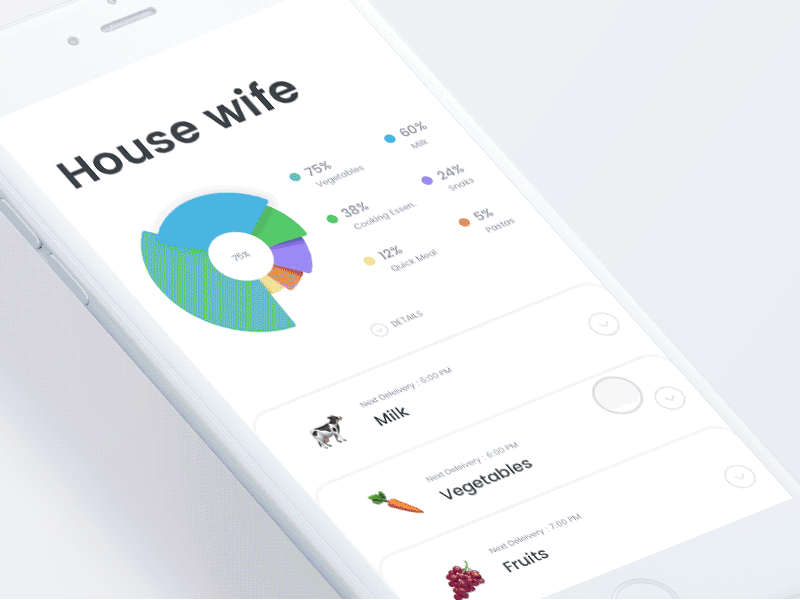 Features for Consumers
A customer is given a profile after signing up. This profile contains all details of the customer, from addresses to past order history. The user can change the contents of the profile at any time.
Since an online milk delivery app target all types of users and these users may have various preferred payment options. Therefore, enabling the application to accept every type of payment option helps all users to place their orders effortlessly.
If users are allowed to save multiple addresses in their profiles, then they will not have to enter the entire address at the time of ordering milk or other products to a friend or relative.
It is a very handy feature for the users to receive an invoice of each order placed by them. It helps them to manage their expenses.
Loyal customers receive bonus points after a certain amount of shopping. These points help them to get exclusive discounts and other offers.
If the users want to share the online milk delivery app to their friends and family members then they can share it with a referral code which helps both of them to earn some extra bonus points. And now we know what a user can do with bonus points, don't we?
If a user wants to check where his/her order is, then this feature allows him/her to track the order and get an ETA of the order.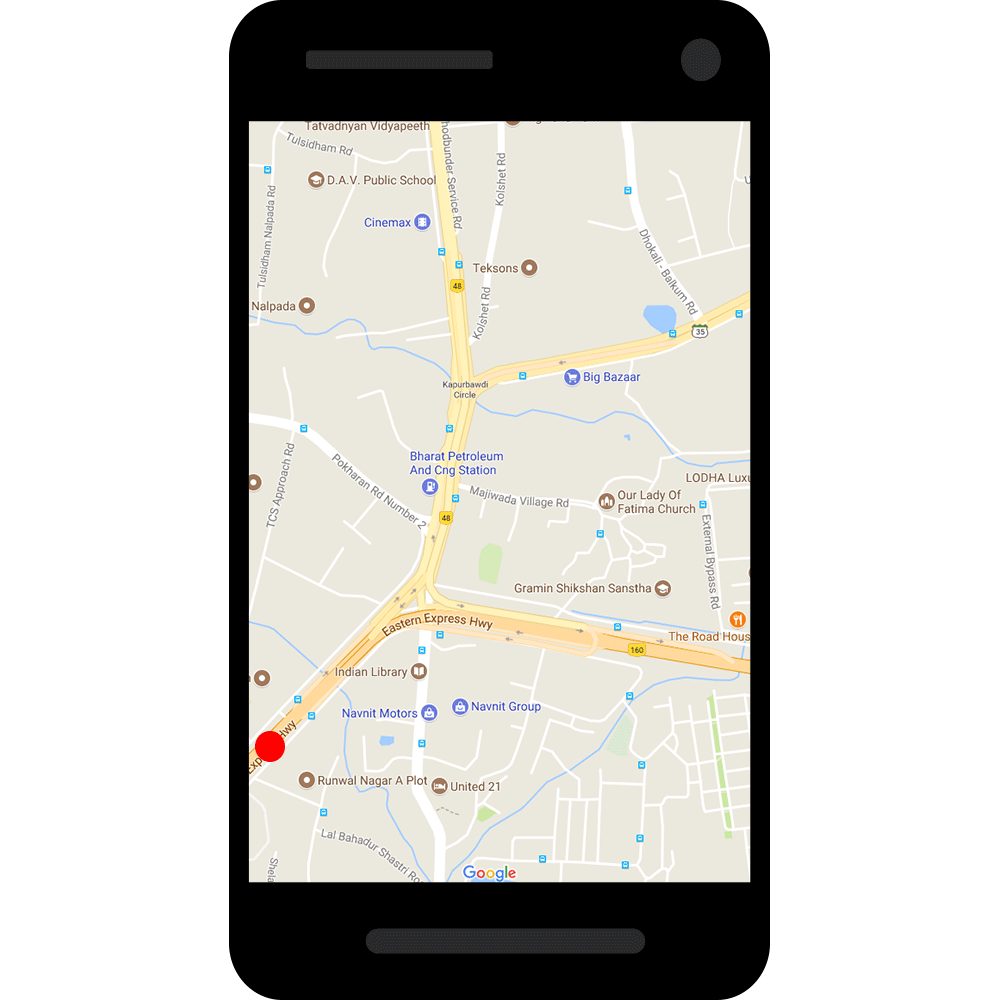 This is an additional feature that helps the user to manage their expenses and check order history within the application. This feature comes under the profile section and contains all the order history from the time of sign up. A user can request a PDF file of this history as well.
The users need items like milk, bread, eggs every day. Therefore, this feature enables users to request order just once for a certain number of days (days, weeks, and months) and then the order will be sent to the user's doorstep every day.
Set Preferable Delivery Time
Some applications may provide this feature to help users receive their order on a specific time according to their convenience.
This feature helps users to set their vacation days. On these days they will not receive the order. It is a simple yet amazing feature to have.
Every time paying from bank and debit/credit card may take some time. Therefore, an eWallet feature help users to top up their wallet once and then they can pay for their orders in just one click.
Also Read- How Much Does It Cost to Develop an E-Wallet Mobile App?
Features for Admin
This intuitive feature of online milk delivery app helps admins to get detailed information of a particular niche in a separate screen tab. It adds more value to the observation and information gathering.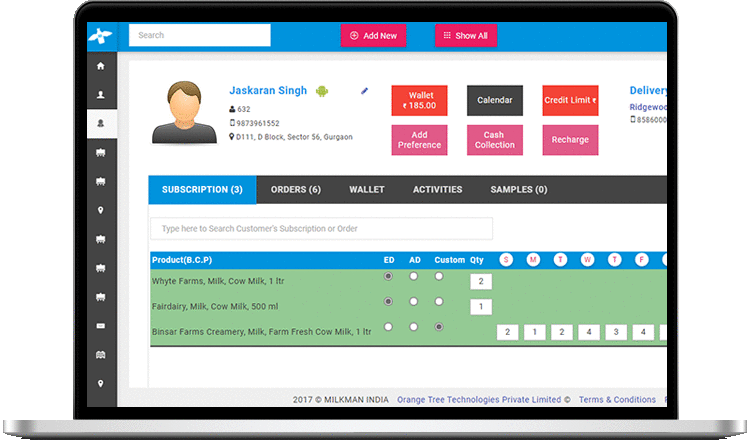 Manage Users (Consumers, Delivery Executives, Sub-Admins)
One of the most essential features of the app is allowing admins to manage the users. It multiplies the consistency of smooth operation on the application while making sure that all types of users are using the application in the right direction.
From receiving and accepting orders to assigning orders to the delivery executive, all actions fall under this feature of an online milk ordering application.
Content Management System (CMS)
A versatile content management system or CMS gives versatile content management to the admins to manage each and every available content on the application effortlessly. 
Customer Relationship Management (CRM)
It is a vital policy for every business to maintain a lasting and sustainable relationship with clients or customers. And a great customer relationship management (CRM) helps admins to establish a personal connection with their clients.
Just like consumers, admins can also track orders which have been dispatched for the delivery. The tracking is shown on a dedicated map that shows them the exact location and movement of delivery executives.
All the incoming and outgoing money stay under the radar of the online milk ordering app admins. Every bank transaction is performed under the supervision of the concerned admin. This is how they prevent any type of fraudulent activity.

Features for Delivery Executive
Managing profile is not limited to the consumers only. Delivery executives are also benefited from this feature. In their profile, they can check a total number of pending deliveries and completed deliveries. Their reviews and feedbacks, etc.
Every delivery exec is assigned with the orders to be delivered. This feature allows them to take a look at them at once. With the help of this feature, they can check all the orders assigned to them with their delivery details.
One of the essential features of an online milk ordering application for the delivery executives, with the help of this feature they can check all necessary customer details (name, address, phone number) required for delivering the order at the right location.
Navigate to the customer is the feature that takes delivery executives straight to the consumers' places by navigating turn by turn on the map.
In case the delivery executive having a hard time finding the location of the consumer then calling them can turn out to be a great feature.
This feature is essential for delivery execs. It gives them a place to take a look at their order history. This list contains all the list of total orders delivered.
So this was all about the essential feature list of the online milk delivery application. However, the feature list is not limited to these all mentioned features. It is up to the competency of a mobile app development company that will help you explore the new possibilities for features addition.
Now asking the real question, who to develop an online milk delivery app? The answer is not as tricky as the question may seem. All you need to do is, find the best mobile app development company and they will provide you with the best services with a lucrative business model.
Required Team for a Promising Online Milk Delivery App Development
For successful app development, you need an idea and a team of expert developers who can grasp that idea and turn it into a reality. A lucrative reality that expands the business and connects more and more clients. An experienced team of mobile app developers would know how to implement their proven methodologies to build an online milk delivery app that reaches to their end users. Here are the crucial members of the app development team that you may require during app development.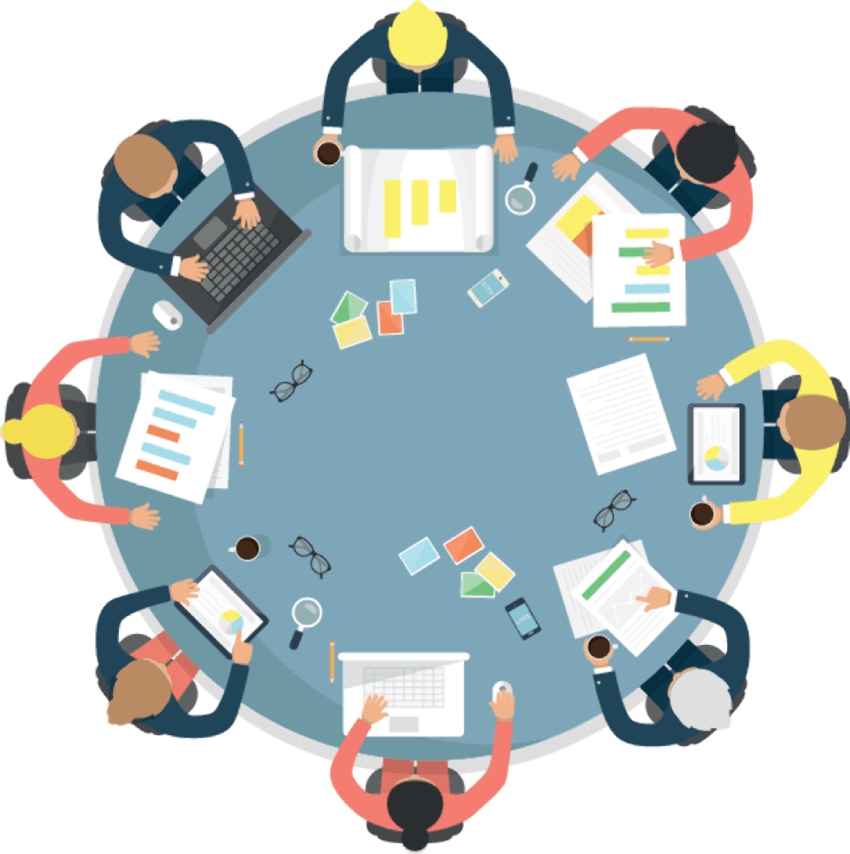 Project Manager
Backend Developers
QA Professionals
Technology Stack
Mobile platform – Android, iOS
Real-time Analytics: IBM, Apple Flink, BigData, Cisco, Spark, Hadoop
Database: Mail Chimp Integration, Postgress, HBase, MongoDB, Cassandra
Payments: e-Wallets, Stripe, PayPal, Braintree
Voice, SMS, & Phone Verification: Twilio, Nexmo
Push Notifications: Push.io, Twilio
Cloud Environment: Azure, Google, AWS

How much does it cost to develop a Milk Delivery Mobile App?
After discussing almost all aspects of milk delivery mobile app developer, let's wrap this article up by answering the most important question. But answering this question is not as easy as it may seem. There are various factors that are affecting the overall cost of milk delivery app development. The top factors are the region of app development, number of features and number of platforms for which the app is being built.
The region is one of the biggest factors because the hourly cost of a developer varies from country to country due to the different economic condition of that country. However, the quality of development remains the same. Just to give an idea, the cost of hiring a developer in the USA is USD $150-$250 per hour, in Europe USD $120-$180 per hour and in Asian countries like India, it is only USD $40-$80 per hour. Hence the app development in India seems a smart decision.
The number of features and platforms are also very important factors that affect the development cost by a huge margin.
But it does not mean that we cannot figure out an estimated cost of milk delivery app development. Considering app development of an MVP version in India, it may cost around USD $10,000 – $15,000. Just to be sure, it is the price for an MVP version of the app, including more advanced features like sophisticated CRM and CMS and making it available on multiple platforms may increase the overall cost.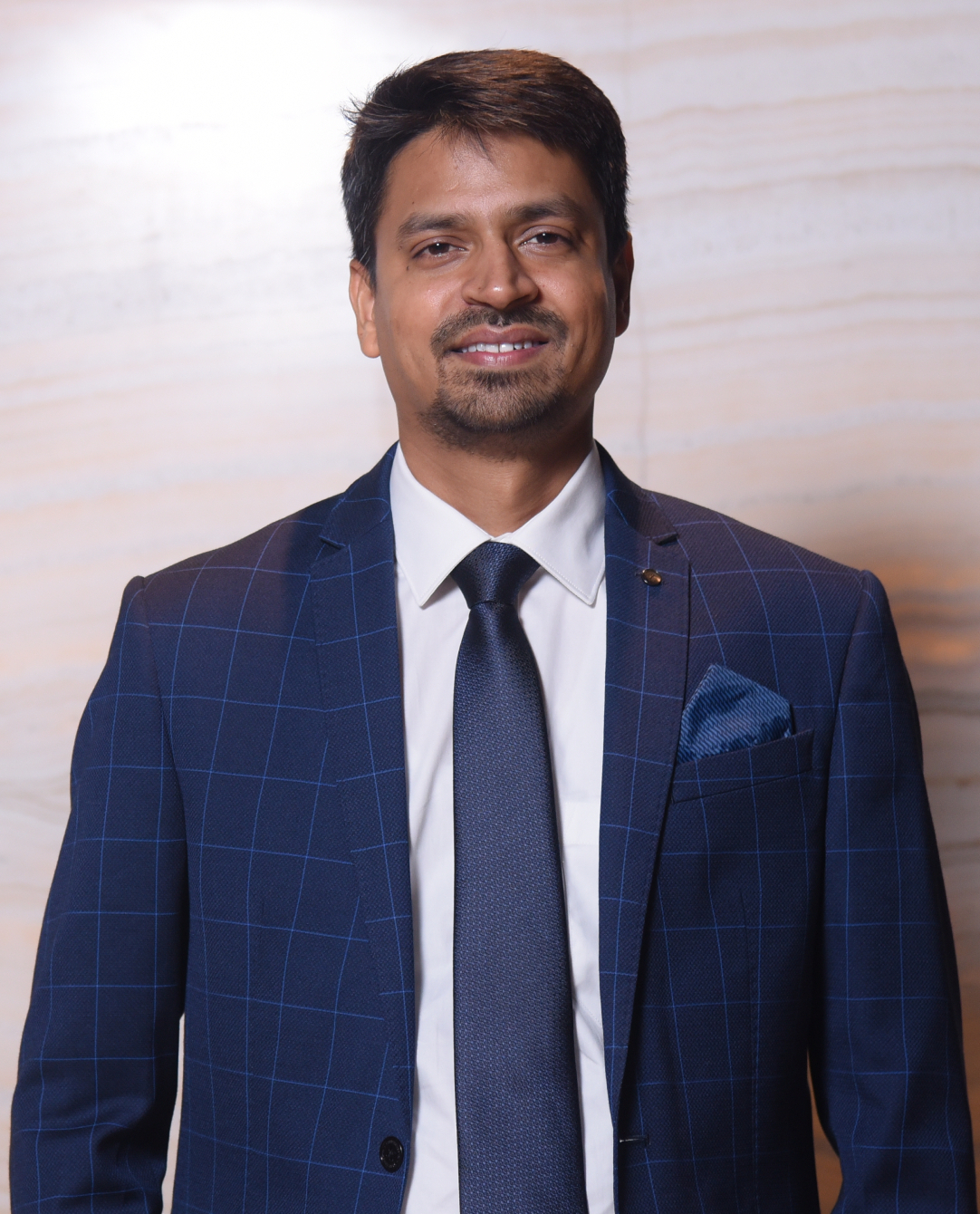 Rahul Mathur is the founder and managing director of ARKA Softwares, a company renowned for its outstanding mobile app development and web development solutions as well as specialized in Android and iOS app development. Delivering high-end modern solutions to all over the globe, Rahul takes pleasure in sharing his experiences and views on the latest technological trends.