A pet is a blessing which does only not give constant affection but loves everyone around without any conditions. They assist in handling stress levels and provide an extremely positive impact on the surroundings.
However, everyone can't adopt a pet due to plenty of different reasons look for the virtual pet game app. It ranges from job commitment to not having enough time for taking care of. 
If you are also facing the same troubles, technology has found a solution in the form of digital pets that may be accessed through virtual pet apps.
For those who don't know, a virtual pet is an Al-based human companion that can offer the same love and affection as you can expect from a real-life pet. This lovely companion can be adopted using virtual pet apps instantly. 
Today, we will talk about the top 10 virtual pet apps and games for Android and iOS with a proper explanation. So, go through the entire post and choose your digital pet now!
1. Bubbu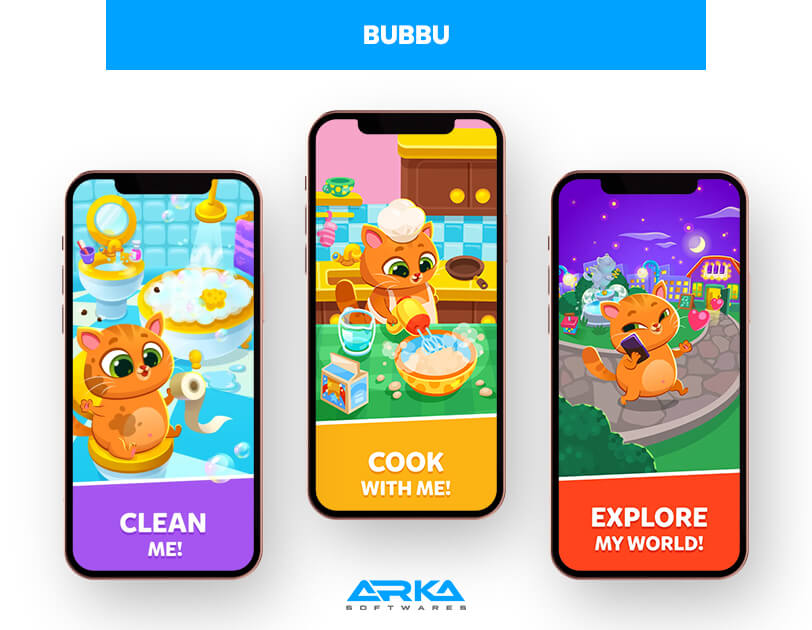 Bubbu is a very popular virtual pet game app for cat lovers due to its exceptional features. You can perform plenty of different activities with your cat, like feeding, washing, grooming, etc. 
There is a solid variety of mini virtual pet game apps for improving interaction with this adorable cat. In addition, it is an interactive app letting pet lovers keep a cat for free.
Bubbu is available on both Android and iOS for free.

2. Moy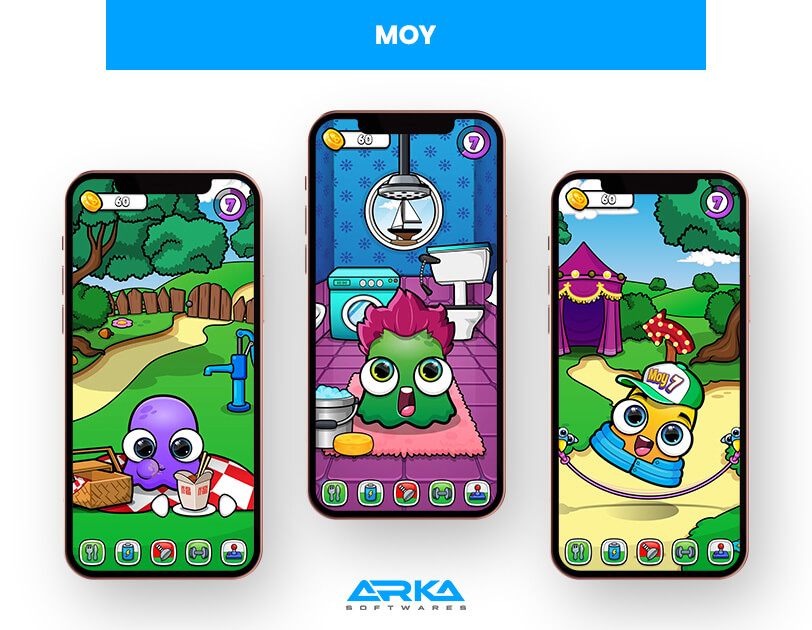 Available in plenty of different versions, Moy is an incredible pet game having a useful set of mini-games loaded with extreme-level cuteness. The users can adopt a pet named Moy who looks like an octopus. 
This app can even show them how to develop your virtual pet games for highly amazing fun. Their digital pet is truly adorable and makes users feel super excited to have it. 
Moy is available on both Android and iOS for free.
3. My Boo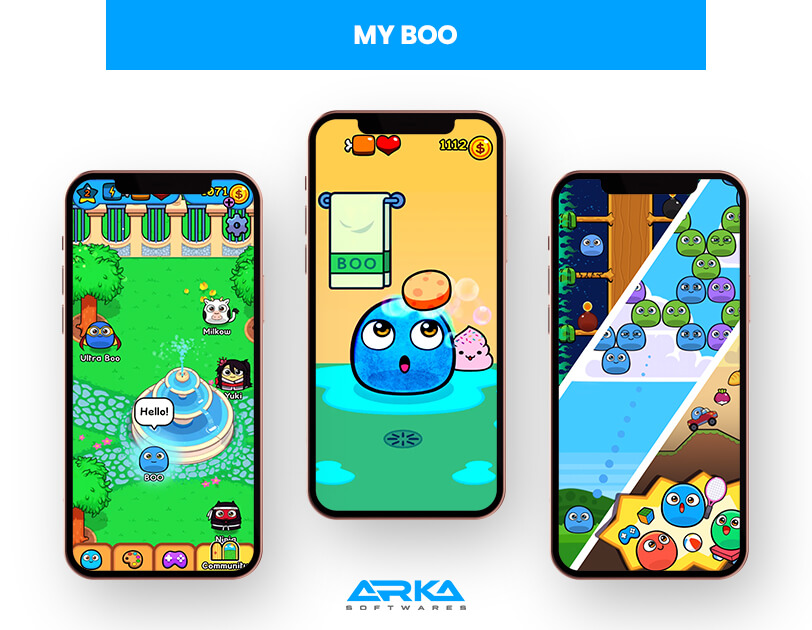 My Boo is one of the most excellent virtual pet apps for Android users due to its bunch of mini-games. It has a simplistic design and customization feature for setting things as per needs.
You can spend countless hours playing this game and never get bored. They allow washing, feeding, cuddling, and playing with the pet for excellent entertainment.
My Boo is available on both Android and iOS for free.
4. Happy Pet Story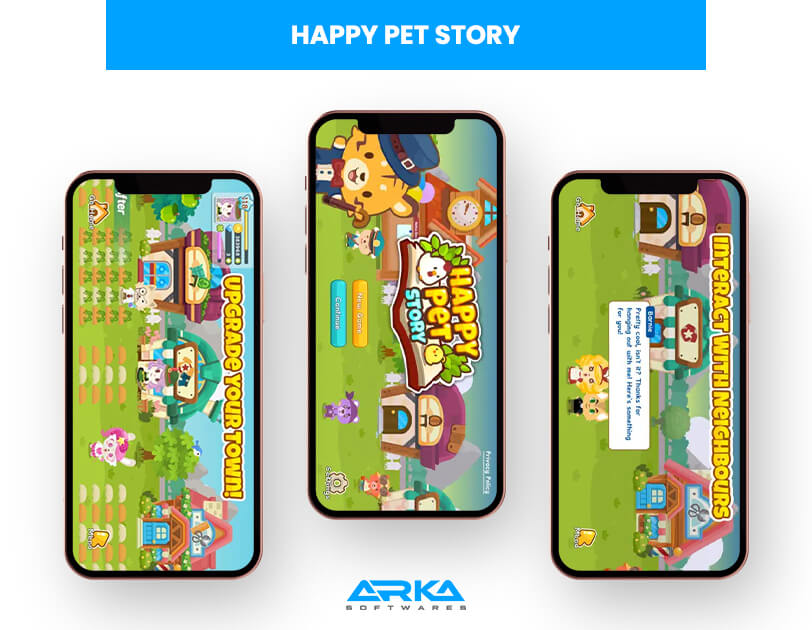 Happy Pet Story is our favourite digital pet app that gives a choice for choosing between many different creatures. It is a cute virtual pet game letting the users select hairdos, eyes, ears, and many more. 
On top of that, many social life simulators boost interaction and have solid fun in the digital world. Another thing we believe everyone like regarding this virtual pet game app is the liberty to decorate the pet's 2D houses and wander around the town with them. 
Happy Pet Story is available on both Android and iOS for free.
5. Cthulhu Virtual Pet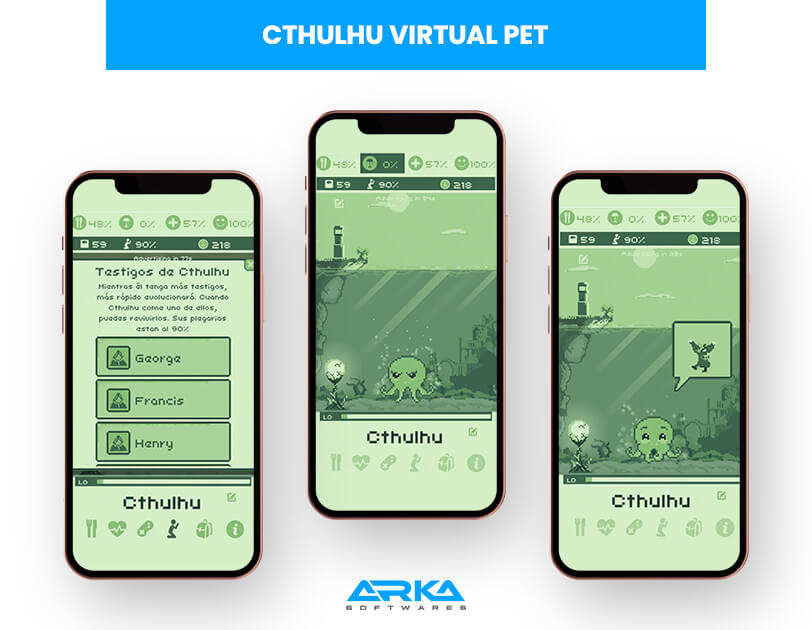 If you have always dreamt of having a puppy, installing this popular virtual pet app is all you need to do. Here, you will get a chance to grow the character with the name of Cthulhu from a baby to an adult. However, its biggest feature is you have to protect the pet from catching any cosmic virus. 
Also, there are a few simple mini-games for passing the time with your cute pet. The application provides a pretty interesting sort of entertainment for users. 
Cthulhu Virtual Pet is available on both Android and iOS for free.
6. My Cat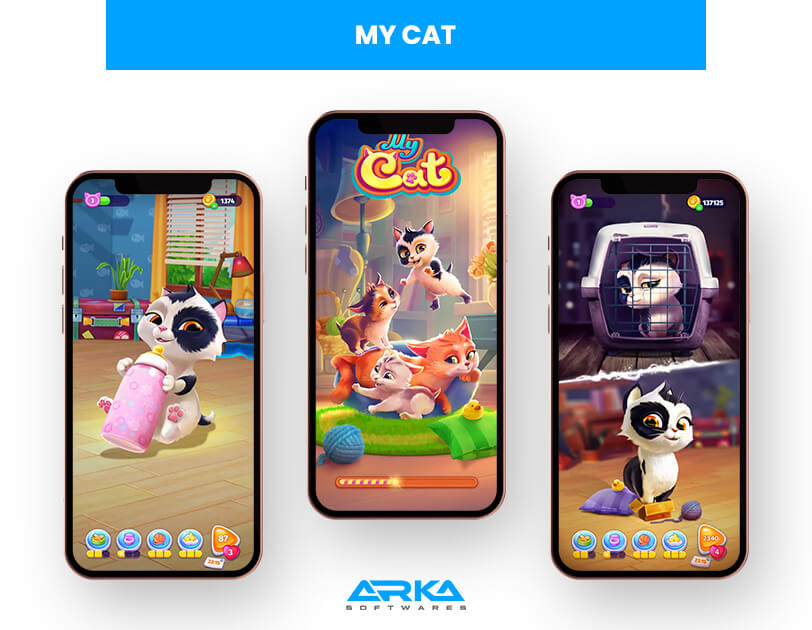 My Cat is made for iOS users who wish to transform a dream of a kitty since childhood. It is one of the most wonderful virtual pet apps that provides joy like having a real cat. You can feed, care, and play with the cat as per your choice.
This kitty can stay by your side whenever you feel a little bit down or stressed. A spectacular prospect of playing this game is a lovable reaction to every touch by the kitty.
My Cat is available on both Android and iOS for free.
7. Hellopet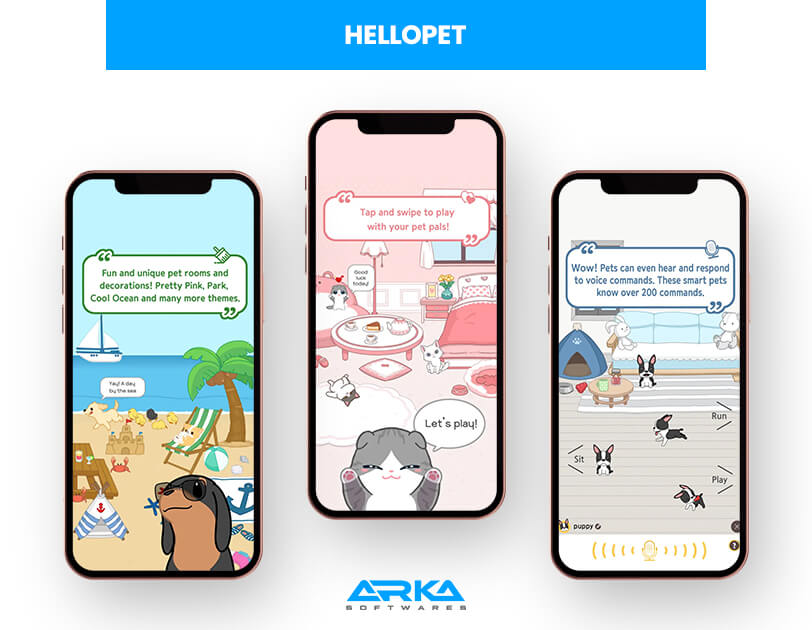 Hellopet is the home of highly interactive pets who can perform a huge number of acts for endless entertainment. It has a wonderful feature in My Room that allows decorating the pet's house using a number of things. 
The pets will also hear your voice commands and react according to them. This virtual pet game app has lots of characters, like Red Monkey, Golden Retriever, Boston Terrier, River Dolphin, etc. Whichever pet you choose, we are pretty assured fun will await you on the other side! 
Hellopet is available on both Android and iOS for free.

8. Dogotchi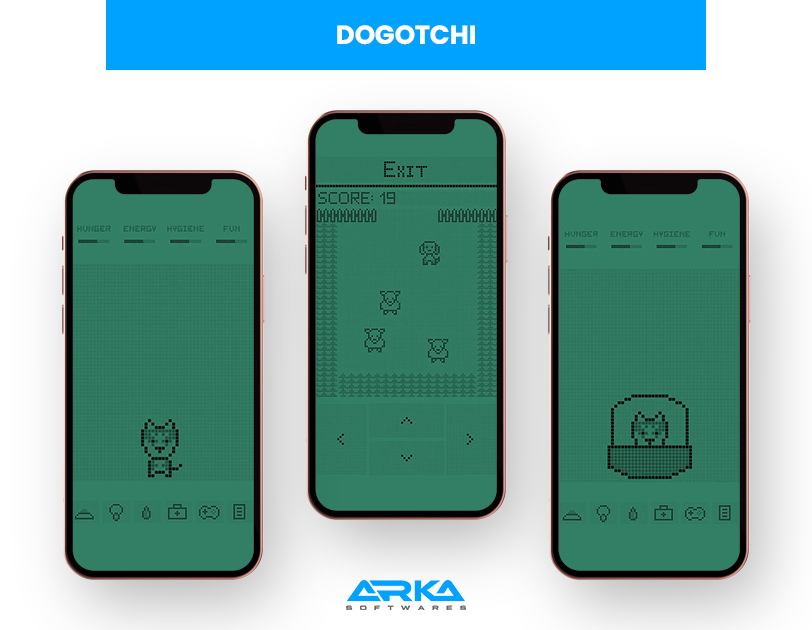 Dogotchi is a next-level virtual pet game allowing the users to choose from 12 cute dogs. These pixel puppies in this virtual pet game app can play with you and give you many joyful moments to eliminate stress instantly. 
This game has multiple levels, and passing each unlocks multiple rewards. Every dog comes with a unique set of mini-games that can pass the time during any journey. 
Dogotchi is available on both Android and iOS for free.
9. My Tamagotchi Forever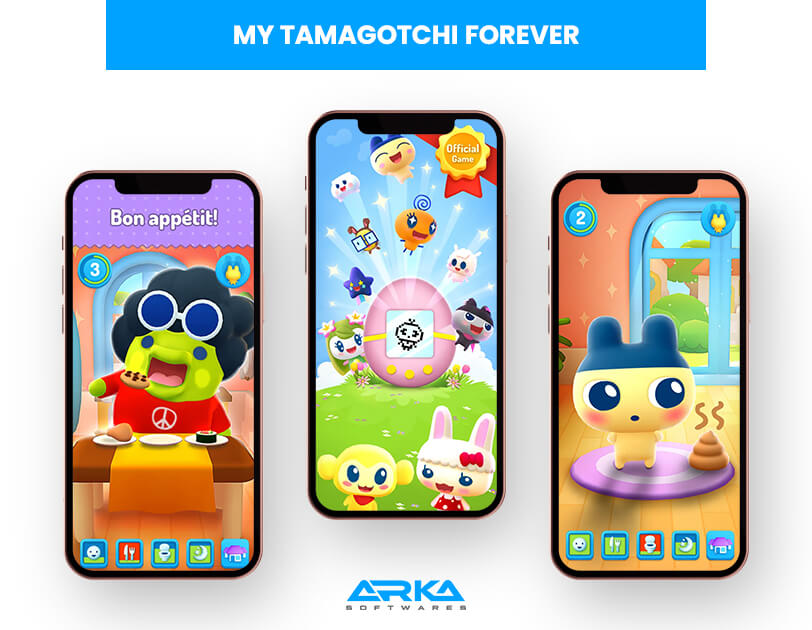 This virtual pet game app is an incredible option for people with a tighter schedule. It allows them to take care of a cute digital pet from infancy to adulthood. This pet named Tamagotchi gets bigger in size every sleep of few hours. 
Once it becomes the toddler, there is pretty less maintenance asked from the user. Using this game, a player can go on an exclusive journey of having a pet from a puppy to a full-grown adult.
My Tamagotchi Forever is available on both Android and iOS for free.
10. Pou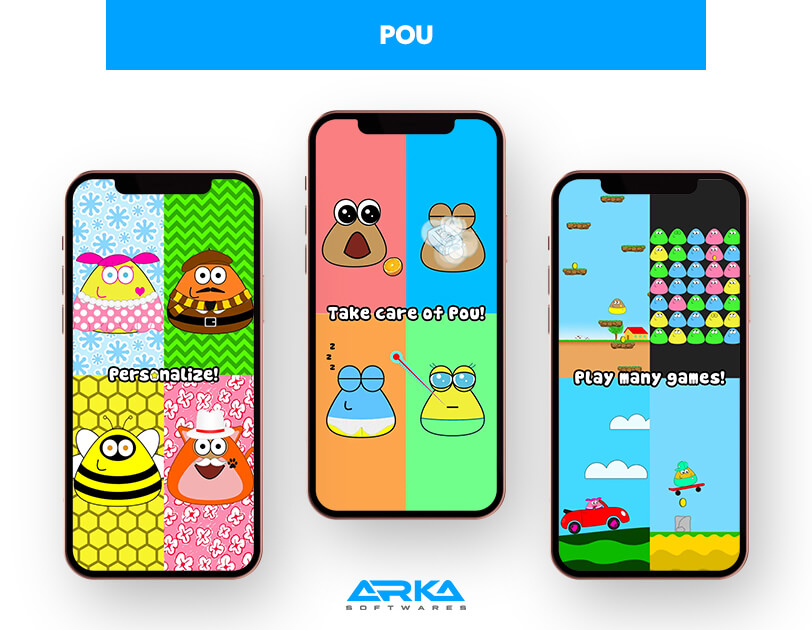 Pou is a prime example of how fantasy can become a reality using technology. It is one of the most interactive virtual pet apps allowing users to adopt an alien creature and play with it in numerous places. 
A unique thing regarding this site is to allow experimentation with various potions available at the lab. So you never know how your pet will be transformed with these experiments.
Pou is available on both Android and iOS for free.
Wrapping Up
Playing with these games on virtual pet apps is truly fun and exciting at the same time. You may wish to develop your virtual pet games after downloading any options mentioned here. They are incredible choices for living the dream of petting without commitments and time constraints. 
FAQs – Best Pet Apps
Let's

build something great together!

Just take one step forward and we can build history.

Want to build something good for the business but still good for the customers?
You know the answer is, Yes!