With digitalization and technical developments happening all over the globe, the need for technological advancement in communication is on the rise.
As far as smartphone technology is concerned, it never misses an opportunity to build a valuable utility for its users.
From calling, taking images, saving them, and setting alarms to building a foundation for out-of-the-box applications, they are constantly one step ahead in creating value for people.
In the modern-day, video editing app like Magisto shine brightly and are adored by users because of their outstanding features and user-friendly editing options.
Users only need to capture videos and then use video editing tools to enhance or improve them.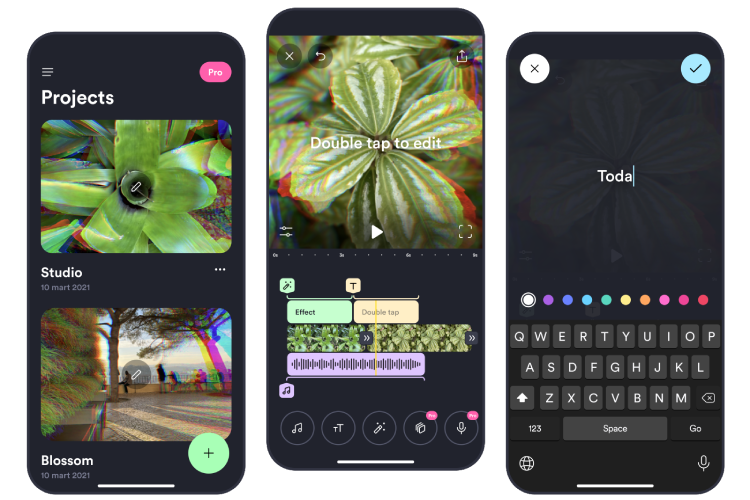 The rise of famous video editing software like iMovie, Adobe Premiere Rush, etc. has prompted other entrepreneurs to invest in the same industry to establish their own business.
Before hiring an app development company, businesses need to know what features they need and how much it will cost to design a mobile video editing app like Magisto.
The Global Video Editing Industry's Size and Trends
According to the most recent reports, video editing applications are anticipating a major shift in growth. Between 2021 to 2027, the global market for video editing apps is expected to increase at a steady rate.
In 2018, the global market for video editing software was $802.32 million, and it is expected to grow to $956.8 million by 2025. Users are spending more money on explainer video content, and this is a major factor in the expansion of the video editing industry
The COVID-19 epidemic has had a significant influence on the number of internet users, which has resulted in an increase in the usage of video editing applications.
By 2025, the video editing industry is expected to grow at a rate far superior to what it did in 2020.
What is the Magisto App's business model?
Freemium is a combination of free and premium. Magisto uses the freemium business model, which has been a common practice among many organizations in recent years. It is common for firms to offer basic services for free and then charge for extra features.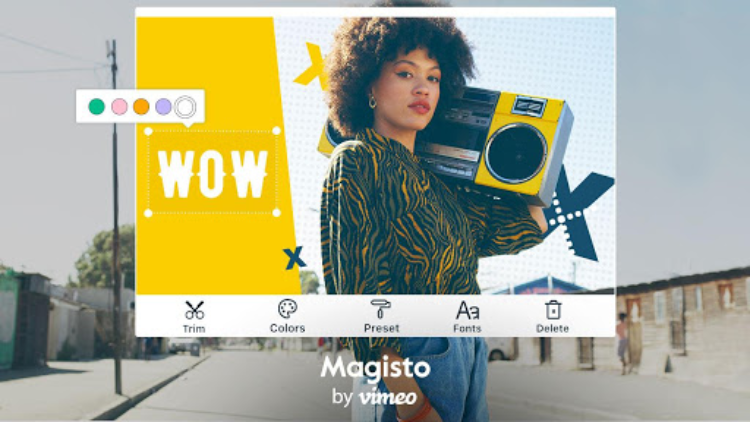 Users of video editing apps like Magisto get access to a limited set of video-making capabilities for free. Personal and professional users can choose from a variety of membership options to gain access to more advanced features.
To have access to premium features like HD videos, longer videos, premium themes, and more, you have to purchase a membership.
Video Editing Apps Like Magisto: How Can You Make Money From These?
In-app Advertisements
Businesses seek to build an app similar to Magisto in order to make a profit from this strategy. Apps can charge third-party businesses or organizations to show their advertising or promote products within their application.
Using high-tech information tracking and user behavior analysis, these in-app adverts are able to precisely target the possible client base.
Pay Per Download
Despite the fact that many video editing software does not employ this method, it is still an excellent way to make a sizable profit. A fee is required to install the application, and there are additional in-app purchases with certain apps. We may use LumaFusion as an example of this monetization strategy.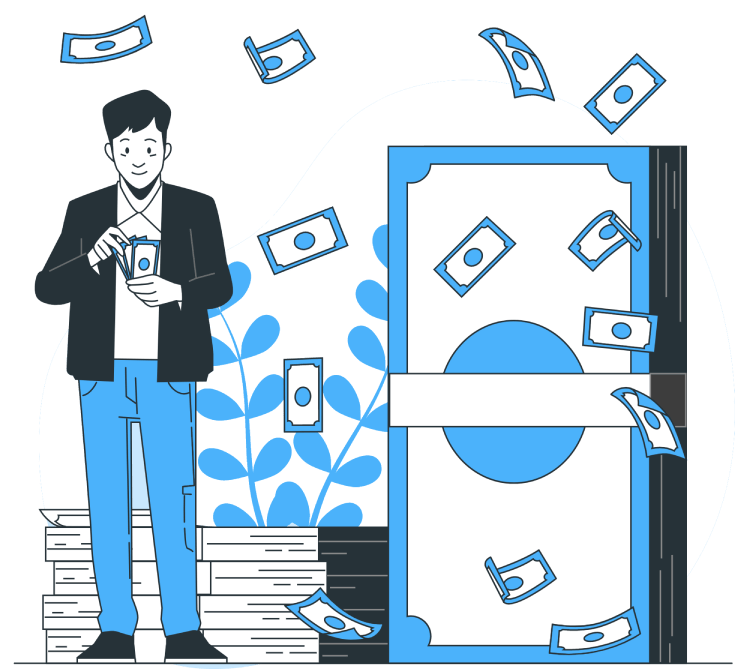 App Subscription
It's the most prevalent monetization approach, but it's also the most beneficial. The application is free to use, however, if the user wishes to access any of the app's special features, he or she should pay a fee.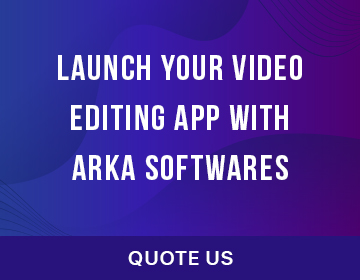 What You Should Know Before Developing Your Video Editing App
Concept of the Application
Make sure you execute your concept fully and conduct your due diligence before moving on to the planning and development phase.
Target Audience
People in their 20s and 30s are fond of posting amusing and interesting videos to their social media accounts. You should thus target this youthful, active, and socially engaged demographic.
Your app should be up-to-date and user-friendly so that it stands out in the minds of your target audience.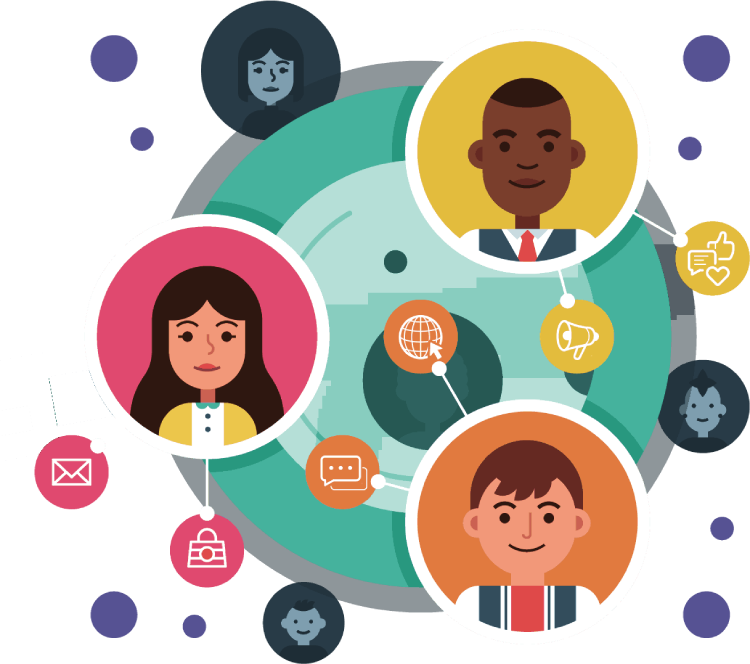 The user interface of your app must be fluid when it is being developed since no one enjoys having to go through many stages of instructions in order to access one function or another. The same is true for the application's functionality. It's a good idea to start by creating an MVP right away.
After you've launched your app, you should get feedback from the consumers to enhance it. Allow your users to become familiar with the app first, and only then should you start paying attention to their feedback.
Genuine customer feedback is the only thing that makes an app successful, and it also provides you an idea of what new features you should incorporate to ensure that users have an enjoyable experience throughout their usage of the app.
Additionally, the app should be enjoyable and simple to use to ensure that it serves its intended role.
Uniqueness
The mere fact that you're entering a market and providing the same services as others do not imply that you're copying their work. By doing so, you are ensuring your own failure.
Instead, focus on making your application stand out from the crowd by including unique features.
Experiment with new technologies in your app, such as AR/VR, and machine learning (ML). It's a good way to draw attention to your product or service.
Monetization
Ads or in-app purchases and premium features can be used to make money from your app. If not carefully considered, this might also result in failure in the form of an annoyed and disappointed user.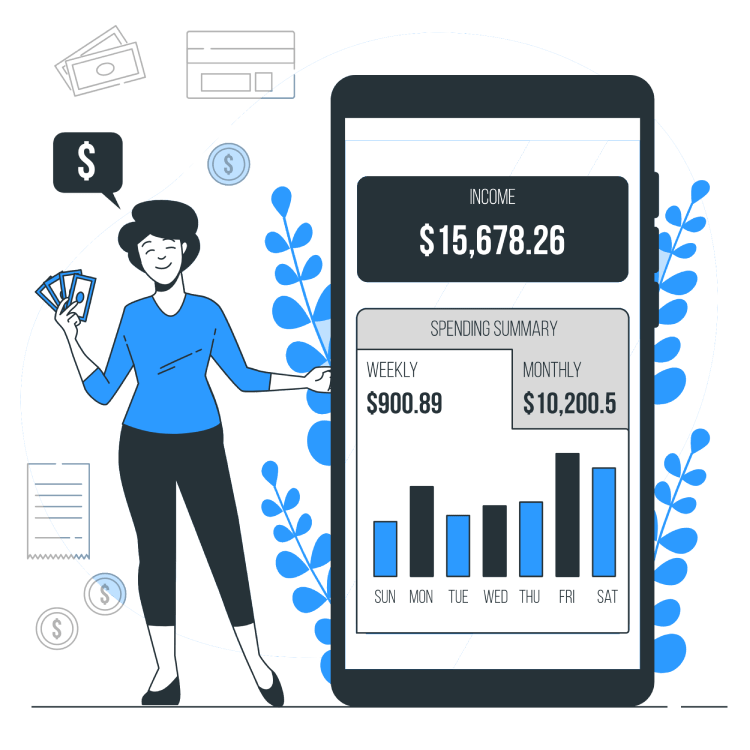 As an example, imagine if your user is taking a picture of a wonderful moment or peaceful scenery, and a full-screen ad banner suddenly appears on the screen. You certainly do not wish to annoy the users, correct?
Social Media Integration
The user has worked on making the video he wanted and wishes to publish it on Instagram. Isn't this something he should be able to accomplish right away? Definitely. As a result, this is critical. To the extent practicable, include social media support. 
Must-have Features in a Video Editing App
Customizing video editing apps requires adding features. This greatly influences the cost of developing a video editing app therefore businesses need to be smart and attentive when selecting the app features. For each panel, there are a variety of characteristics that may be included:
User Panel
Because customers are the focus of every company, the video editing app should provide enticing features for them. Below, we'll explain what those features are.
Sign-up or Login
App registration necessitates entering personal information like name, phone number, email address, and so on. App users can log in using the credentials supplied after registering. Signing up using any of their social media profiles is also an option.
Create or Add Video
It's up to the user whether or not they want to record a new video or use an existing one. The phone gallery is common permission requested by video editing apps.
Multiple Styles & Themes of Editing
Theme and style options are available to help users make their videos more appealing to viewers. Custom themes are also available, but if users want more complicated themes, they'll have to pay for the extra feature.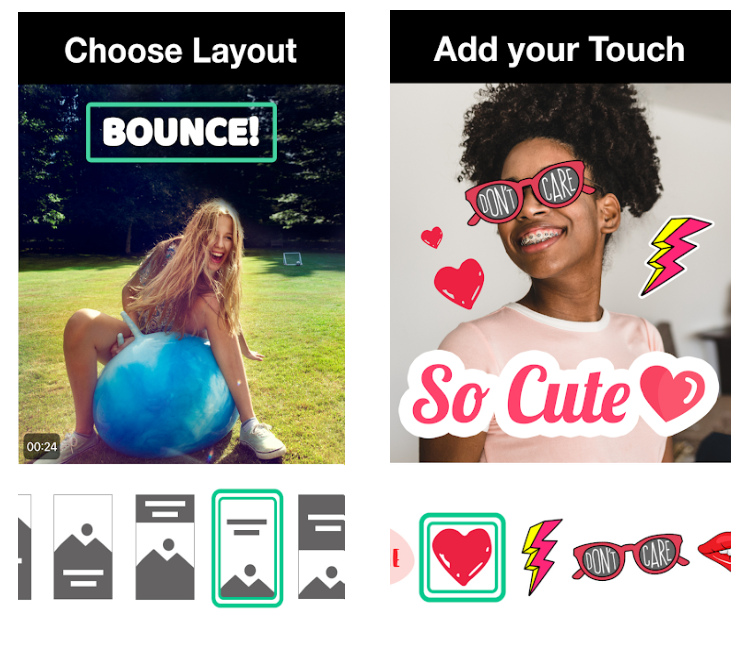 Add Your Own Music & Song
When creating a video, users must have the option to include their favorite song or piece of music from their collection. In addition to the music provided by video-editing software, users may also add their own music.
Save Videos in a Private Album
Customers should have total control over where their recordings are saved on their mobile devices. If they wish to keep their films secret, they can do so in a private album.
Admin Dashboard
For every app, there must be a person who can monitor and control all of its actions. This is what we term an admin, and it is critical that this position be equipped with the following features:
Sign-up or Login
This functionality is included in all on-demand app development solutions since it is essential for both users and administrators to register for the app in order to protect others. 
Dashboard
It is essential for the administrator to keep an eye on and analyze every user activity. Administrators have access to all pages and views, as well as the ability to change or delete them, as well as the ability to manage or make templates for other users.
User Management
By using this functionality, administrators may view the profiles of all users and modify specific security settings for each user.
Management of Themes and Editing Styles
Admins have the ability to provide users access to custom themes and editing styles. It's up to him to maintain and update the user's account's layouts, components, buttons, and themes.
Additional Features in Editing App like Magisto
Use Payment Gateways
Use electronic payments in your application to allow your customers to make secure in-app purchases. There are a variety of payment gateways that may be used to make things easier for the user.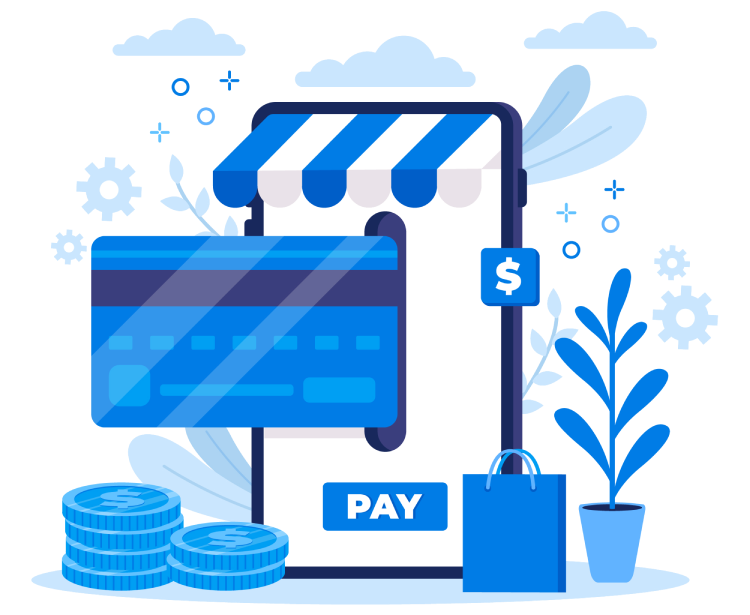 Artificial Intelligence
Auto-picking photos and videos for your video editing app development may accomplish wonders by using AI. AI selects and edits photos and images without the user's intervention. Using this technique of user involvement is a promising and long-lasting strategy for success.
Stickers and Filters
As a way to enhance the overall user experience, stickers and filters may be a fantastic addition. These stickers and filters are essential if you take a look at any of your competitors' social media accounts.
Analytics in Real-time
It is possible to get real-time data by using a few APIs and then producing a report to identify the number of subscribers, how many videos have been shared, and how many downloads there have been, among other things.
Creating a Magisto-like Video Editing App
The following tips can help startups that aren't sure "how to build a video editing app" gain a grasp of the concept. In order to achieve your goals, you must have a well-thought-out strategy. If you want to design video editing tools like Magisto or iMovie, you need to take these steps into consideration:
The App's Market Research
You'll need to conduct a lot of market research and analysis in order to make your vision a reality. You should have a well-thought-out strategy in place to reduce the danger of failure.
Use a SWOT or PESTEL analysis to learn more about your industry, your rivals, and the current state of the market.
Determine Who Your Customers Are
The majority of the video app's revenue comes from young people who are dynamic, fun-loving, and engaged on social media.
Businesses, then, need to pay attention to the needs of these individuals and incorporate interesting aspects to attract the attention of the general public, particularly young people.
App Designing
To attract more users, an app must have a visually appealing and responsive design. A video editing app development firm should be hired by businesses in order to ensure that their app's UI/UX designs are appealing enough to attract a wide consumer base. In order for an app to succeed, it must have a smooth and error-free user experience.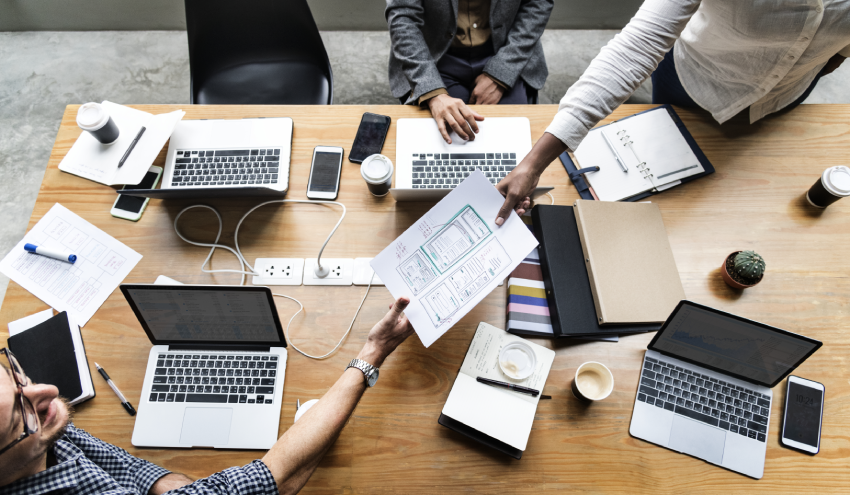 Application Development
Make sure that the app developers you choose have a deep understanding of the most cutting-edge technology and programming languages. Well-designed software is only as good as its developers, who are the ones who put in the time and effort to make it.
Testing Phase
As crucial as app creation is, testing the product is just as critical. When you've completed all of the app development phases, it's time to see if the app meets the market's quality expectations.
Finding an issue necessitates halting the app's launch until the problem is fixed, therefore this step is critical. The investigation into the problem will not be completed until the app is free of errors of all kinds.
Structure of the Development Team
Magisto would not have been possible without the appropriate team and the right competence. It's possible to hire freelance developers although it's often discouraged. Taking on the role of a project manager is a huge responsibility that comes with employing a freelancer.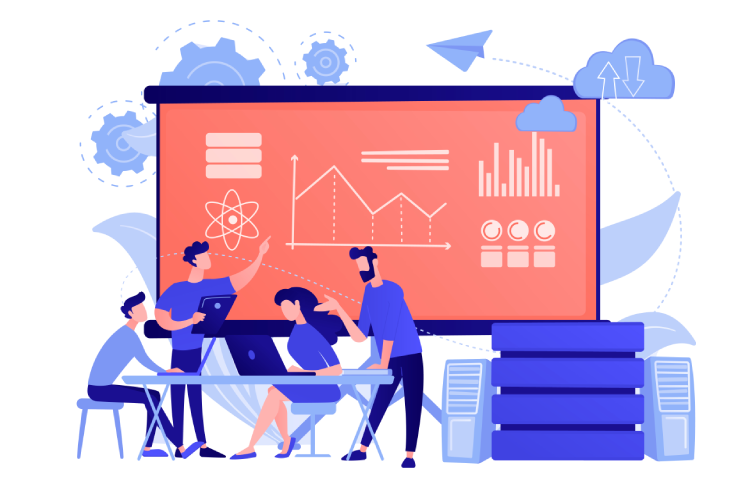 As a result, you should entrust the creation of your mobile app to a reputable and dependable firm. Either way, the following positions are required to make the project function smoothly:
Project Manager
It's the job of the project manager to ensure that the technical components of the method are carried out in a smooth and efficient manner by the Magisto development team.
Developer
When it comes to app development, you can't do without the help of a team of developers. The team should be made up of experts in both fields i.e. Android and iOS.
Back-end Developer
The back-end developer is responsible for the server-side logic of the web application and the synchronization of the work done by front-end developers. They often build web services and APIs that are utilized by front-end developers (mobile app developers).
User Interface and User Experience (UI/UX) Designers
You can attract a lot of traffic with a well-designed layout. The work of a UI designer is to forge a bond between an app's users and the app itself. Additionally, the UX design focuses on the interaction between consumers and services.
Graphist and Illustrator
The mobile app's visual design is handled by the app's graphic designer. Graphic design, such as layouts and logos, is an important part of what he does he also helps define needs and conceptualize designs.
QA Testers
Quality assurance testers are responsible for ensuring that all stages of your software meet market requirements. The importance of QA testers in the creation of mobile video editing apps cannot be overstated.

How Much Does It Cost to Develop an App Like Magisto?
An app's total development costs can be influenced by the cost of developing a video editor app, which necessitates careful consideration of a variety of aspects.
These aspects include the platform and complexity of the application, its size, core, and advanced functionality, the technology stack and team structure of the developers, their location and expertise, and their varying service prices.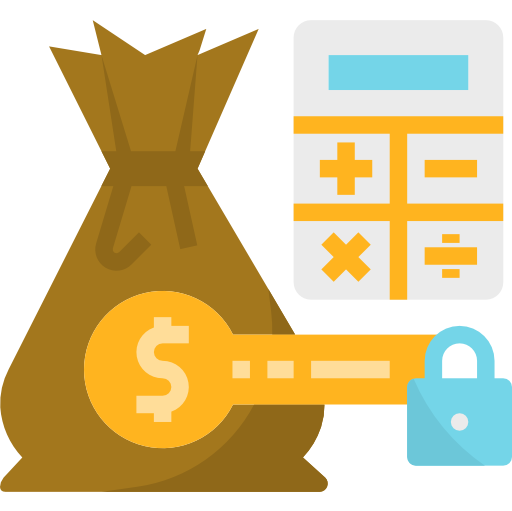 An app that can operate on both iOS and Android platforms allows you to reach a broader range of customers. In light of what we've discussed thus far, let's come up with a ballpark figure.
In order to build a similar app like Magisto, it would cost between $15,000 and $35,000. If you wish to add more functionalities or have an application that is compatible with a wide range of platforms and browsers, this estimated cost will rise.
Wrapping up
A profitable app should be built around the needs of your target audience. There must be a well-organized staff to handle the many components of the app development process before your app can go live.
Based on your strategy, you should have a reasonable idea of how much money you'll need to put into the project. Your app's monetization strategy should be carefully considered and developed with the user's convenience in mind.
Last but not least, your most valuable assets are your individuality and ingenuity.