Before we talk more about whitehat jr app development cost and its features, team structure duration, etc, let's understand why & how the business came into existence.
We live in a time when people are increasingly looking for advanced learning possibilities. Both parents and young learners are trying to explore ways that keep them ahead of the fiercely competitive learning and vocational curve.
This is the reason we can now see evolved learning culture introduced by inventive online solutions that prompt new ways and ideas around education. Making a breakthrough in the segment, WhiteHat Jr. is offering an open opportunity for all to see their way through the thought-critical choice of learning for kids.
Already a lot of buzz in the market, WhiteHat Jr. has come out as a revolutionary idea permeated with great online learning possibilities. It has played a catalyst of change in the way people look at their child's education, introducing multi-module integrated online learning for coding aptly designed for school-going kids.
Introduction to WhiteHat Jr.
WhiteHat Jr. is an e-learning solution that is focused on transforming kids into coding enthusiasts by providing them with the right learning, guidance, and resources. The coding class is delivered to the learners right at their homes through one-on-one video lectures.
It is designed to make kids capable of conceptualizing and building apps, games, and animations. As a parent, you opt for a coding learning app like WhiteHat Jr. for two primary reasons –the job insecurity we all have gone through in the pandemic slump and to secure the future of the kids against the grueling competition in the age of IT innovation and tech-endorsed startups.
WhiteHat Jr. introduces as well as prepares your kid to get accustomed to the new coding world. Using this coding mechanism, your kid can even consider launching his or her own startup. 
The application has 4 million approx. paid subscribers worldwide. Parents are increasingly liking the idea of WhiteHat Jr. as it helps them keep children engaged in tech skill-building activities that add to their knowledge graph besides the regular study curriculum.
Business Model of Coding Learning App WhiteHat Jr.
WhiteHat Jr. is an edu-tech mobile app solution that is built around the idea of offering coaching services in computing and programming. Its end users are the school-going kids who fall in the age range of 6-18 years. They are the consumer of the services.
The target audiences, however, are their parents who pay for the services being their customers. The business model is also aligned with creating more job opportunities for women by achieving an all-women teaching staff.
According to Economic Times HR News, this application aimed to recruit 13,000 teachers by the end of 2020. At the core of it, a paid subscription is the business model of WhiteHat Jr. The subscribers have three courses to select from:
Introduction to coding:
It is a beginner-level course comprising 8 classes. It teaches the coding basics and provides exposure to concepts like algorithmic modeling, sequences, variables, functions, etc. It costs Rs. 5,999/- approx in India. It is soon going to be joined by Mathematics classes as an extended module.
App Developer certificate:
It is a 48-class course. The course covers advanced app structures, game designs, and animation building. The kids are taught about the entrepreneurial relevance of coding and are given a quick introduction to life as a coding expert. The course is priced at Rs. 33,999/-
Advanced coding with Space-Tech:
This course comes with lifelong validity. A total of 144 classes are provided in this course. Children can hone their skills in space tech, artificial intelligence, advanced space simulations, and employ data spatial visualization, and other advanced coding concepts.
Its cost is Rs. 99,999/- WhiteHat Jr. has marketing strategies like tie up with NASA which would take this program to another level of success.
Use of no-code platform:
It has Thunkable at its base. It is built to offer a no-code platform to its users and comes with a visual development environment. This makes it easy for users to pick the basics and get used to the concept of programming – all by interactively dealing with the visual elements and drag-and-drop functionality in a WYSIWYG environment.
Thus, by the application of a paid subscription business model, the company earns revenues. It has already made a place among the hearts of the coding learners, whose numbers are increasing month on month by more than 40%. 
Target Customers of WhiteHat Jr
WhiteHat Jr has made its mark among both Indian and US audiences. In India, the target audiences are families that have an annual disposable income of INR 10 lakh. In the US, this holds good for any household that earns around $80K annually. 
These families have easy access to all technology-driven solutions. They are familiar with Wi-Fi, Mobile gadgets, online classes, etc. The families are also capable of and willing to spend extra for the intellectual development of their children.
Further, they see screen time as an opportunity to befriend the kids with the existing requirements of the world. The gap in academics and the jobs' requirements are filled by WhiteHat Jr.-like applications, the makers hold this view and have a mission to develop every child into a coding ninja.
Market Stats of Coding Learning App like Whitehat Jr.
Let's move to crucial numbers first. White Hat Jr had recorded phenomenal growth in ARR (Annual Return Rate) from $12mn in Feb 2020 to $150 mn in July 2020. The lockdown situation across the world that propelled the need to keep children busy in learning creative things seems to be the main driver of this growth. 
BYJU's, the pioneer in Edutech apps, acquired this app in a comprehensive $300Mn all-cash deal. The acquisition coincided with BYJU's endeavor to provide online classes devoted exclusively to coding to its users.
Currently, the app has 4mn subscribers globally. About 1,00,000 students from this subscriber pool are paid, members.
India, the US, and the UK are the three main countries contributing to its subscriber base. The 50% audience comes from India. In India, the tier-II and tier-III cities have 65% users, and metro (tier-I) cities have 35% users registered with WhiteHat Jr. The business has 50% users from the US, UK, and Australia. Slowly, the app is making its presence strong in New Zealand and Singapore too.
Growth of Whitehat Jr.
WhiteHat Jr. was founded in November 2018. It earned seed investments of about $11mn from Omidyar Network India, Nexus Venture Partners, and Owl Ventures. The company launched its operations in the US at the start of 2020 in February month. Since then, it has reported 100% growth Month-on-month in its consumer base that yielding it 12mn USD ARR.
WhiteHat Jr app development team started by developing an MVP in the last part of the year 2019. Within a year starting from the launch, the ARR increased to $150mn.
Pandemic did send initial jolts, but soon it provided an opportunity to grow as it fueled demand for online skills-learning classes' requirements. Karan Bajaj's founder shares that the company's success can be attributed to choosing the right goals. Scale-up became the buzzword in the WhiteHat Jr's ecosystem.
It followed the path with undivided focus, resulting in the teaching force swelling up to 5,000 teachers from the initial count of 1,000. He further shares that the company's unprecedented growth did not happen due to the pandemic situation only.
He explains that before the pandemic, the app adoption rate was 60%. It increased merely to 65% during the lockdown period.
He asserts that the course structure and the quality of the classroom environment, coupled with the sense of accomplishment of having made an app primarily drove the numbers that the app has achieved since inception. 
The company, before its acquisition, had accumulated $18mn funds in its account. Working on a low-cost business model helped the founders to increase their returns exponentially. It reported about a $40 Mn revenue within a year.
The subscription renewals have been a major contributor to this revenue rate figure. Subscribers start with a basic plan, and sooner, they upgrade to the 144-class plan; the whooping 75% renewal rate of this app has given it a solid base.
Competitors and alternatives of Whitehat Jr.
As mentioned above, WhiteHat Jr. is an e-learning app that brings coding classes to the learners' homes. This business has got a few noticeable competitors, such as:
Blockly
It introduces JavaScript coding in a gamified manner to kids. The blocks represent a piece of code. Kids drag and drop the blocks to complete the puzzle or to arrive at a logical outcome.
b. CodeCombat: Kids can learn Python and JavaScript coding using text-based programming in this gamified coding teaching software. CodeCombat provides wikis and course guides to the subscribers.
Tynker
It is a teaching solution that familiarizes kids with coding in a self-paced manner. The kids can learn both block-based and text coding here. Three levels of coding courses are provided for kids, which they can pick as per their proficiency.
App Inventor
Just like WhiteHat Jr. App Inventor offers learners a handy solution to master coding by selecting various attributes. App Inventor allows them to become a coding ninja by moving objects on the screen. Kids learn to develop mobile apps and share them through App Inventor with their contacts
Coding Ninjas
Online teaching assistants solve students' doubts on a one-on-one basis. The students also get the support of features like screen share, audio calls, video calls, etc. that make their learning easier.
Coursera
It offers the widest range of courses to learners. This platform is not restricted to providing learning support for coding only. It is quite an organized app that offers a seamless and quick onboarding process. The certifications given by Coursera hold validity in all job prospects.
LinkedIn Learning
This initiative is designed to introduce the learners to trending skills requirements. They can also acquire those skills through an organized e-learning program accessible through an app.
Celebrity experts offer the courses here, which encourage the students to do better and become like their role models. The courses cover various new fields and this e-learning solution updates itself with newer courses regularly as well.
Codewizards HQ
It offers coding courses that are designed with a fun element. This course first sorts the students as per their skills and proficiency levels and then suggests the course suitable for them. While starting with animation games, it moves the learners to Python programming and web page building. Its advanced course offers AI and ML, Data structures, and Object-oriented programming.
What are the Growth Prospects Stats?
WhiteHat Jr.'s growth prospects have been so encouraging that it caught the attention of BYJU's and the deal got sealed in $300mn all-cash. This start-up got the whooping exit for all its seed investors too. The numbers that led to this exciting situation are:
A 160% month-on-month growth in the number of paid subscribers is estimated in the US market only. Here, the current user base is over 20,000.
A 60% increase in user base size in the Indian market is estimated where currently, Tier II and Tier III cities add 50% to its revenue pool.
The paid subscriber base was estimated at 1 lakh by the end of September last year. The number currently stands at 4mn paid users.
Offers an exciting career to teachers working from home. They planned to pay somewhere between Rs. 45000 to 50000 per month to teachers who were skilled in STEM teaching solutions and coding.
With an eye for 10x scale-up, and expansion plans in Canada, New Zealand, and the UK, this start-up managed to change the business scene and has now succeeded in setting a benchmark for all businesses operating in the same sector.
How can you build a WhiteHat Jr. like app?
If all those figures have charged you enough to learn how to develop WhiteHat Jr. like application, here is a quick guide for whitehat jr app development cost.
Plan the business monetization model
Every business needs money to sustain itself; an app like WhiteHat Jr. is no exception. You can start planning how to build the app by considering the revenue model first. Here are some plausible monetization models suitable to this kind of app:
Paid membership
You can offer monthly or yearly paid subscriptions to the users. After a free trial class, the users need to pay a subscription fee to unlock all features, classes, and courses included in the app. WhiteHat Jr. differentiates various plans based on the number of classes included. You can also think on similar lines while planning a launch of the app.
Affiliate Model
In this business model, the app ties up with the books and other tools providers. The learner will require these free resources to complete the course provided by the app. So, when the user purchases any of these resources, the app gets paid an affiliate fee.
Paid certificates
In this earnings model, the app will provide the paid certificates on completion of the course. The apps partner with the reputed institutes or universities to use their brand's name on the certificate. Users like to go for these certificates to color their resumes with something beneficial for their careers.
In-app advertisements and purchases
You may offer free registration to the app users. However, the app may be used as an advertising space. Businesses can pay the app for displaying their ads. The app can also offer certain features possible to use only on the payment of a fee. 
If you are a user of an OTT platform, you can understand this model much easier. Some OTTs offer movies or shows for viewing only on payment of a subscription amount. This is how you can plan the revenue generation model for your business app to make it an income source.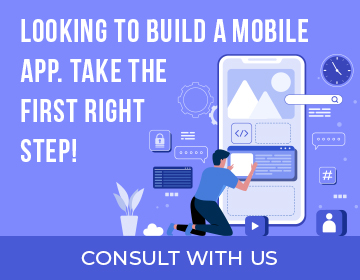 Understand and define the target audience
WhiteHat Jr. is a coding learning edutech application targeted at students 6-18 years of age belonging to families having media income of Rs. 20 lakhs annually. It is just one aspect of the audience's feature. When you are trying to do WhiteHat Jr. clone app development, you may require to understand other features of the target audience as well, which include:
Attitude towards e-learning:
The good news is that the schools running their sessions through online video conferencing solutions like zoom have already made the parents welcome the idea of teaching skills to children on mobile gadgets. This paradigm shift can be leveraged to draw the audiences closer to the e-learning app.
Internet connectivity availability:
Target audiences living in poor connectivity areas will not benefit from an ed-tech app, and they are the most likely to abandon it. So, those households located in strongly connected network areas also form the target users of an e-learning app like WhiteHat Jr.
Parents who encourage their children to join classes to learn skills:
Parents are the ultimate decision-makers for an e-learning app like WhiteHat Jr. Thus, the app has to target the ads at those parents who want their kids to learn new and time-relevant things. They must have a vision of how to develop children into skilled and self-sufficient individuals.
These are some of the target audience's features of WhiteHat Jr. If you are planning to develop its clone, you must assess your audience on the above-mentioned points.
Decide upon the business's USPs
For the apps like WhiteHat Jr., there are several alternatives. The common concept that binds all these applications is gamification. Further, the inclusion of unique and innovative features can set one application apart from the other. So, sit down and work around the White Hat Jr features like:
Group tuition or one-on-one class

Books and tools availability

Responsive coding, web or mobile app or both, etc.
WhiteHat Jr. is unique in the fact that it offers one-on-one teaching support to the students. While other e-learning apps either offer video lectures or have live webinars where one teacher addresses the group, WhiteHat Jr. offers a dedicated tutor to the child.
Thus, this kind of personalized and individualized teaching idea looks great in action. Parents feel relieved that their children are enjoying the undivided attention of the teacher.
Brainstorm the features to include in app
Whitehat Jr provides teachers and learners with the best platform to enable an effortless exchange of knowledge. While designing an app similar to it, you can think of adding features like:
Interactive assessments:-

Try to make assessments fun and more yielding in terms of learning outcomes. The feeling of comfort should replace the scare or anxiety. That is how assessment should be planned.
Video and audio classes: This feature is available to the students who have different devices available. The network connectivity also directs the inclusion of this feature. It is an undeniable fact that in some areas, network connectivity may not support video classes.
Easy onboarding tools: A student or parent who is already all charged up for using the app can get irritated if made to fill unnecessarily lengthy forms. Design quick onboarding to encourage better response from the user.
Push notifications: The audiences are students and parents here. They need to be reminded of the class often to avoid non-attendance. Send alerts regularly so that the user never misses any class.
Video conferencing: Video conferencing feature is essential to provide a classroom kind of experience to the student. Since all instructions and demonstration material are to be served one-on-one and through AV medium, video conferencing proves to be an effective enabler.
Offline access to course material: Offline access to course material helps allow students to learn things in a self-paced manner. Also, if any class is missed, they don't miss the study material and get to access it at their convenience.
Personalization-focused elements: The availability of AI helps bring the personalization quotient to the app. The solutions like bots and personalized messages telling the students about their progress, areas of improvement, etc. help learners extract the course's best benefits.
All these features collectively create a consummate learning atmosphere for children. They know who to approach when stuck, and have all resources in hand even when they could not attend any class for some unavoidable reason.
Decide and accumulate the tech stack needed to build the app
Decisions regarding the technology stack help outline the needs like budget, technical experts hiring, and UI/UX process design, troubleshooting solutions implementation, etc.
For an app like WhiteHat Jr, you may need to select native tools instead of cross-platform ones. Also, the use of technologies like AI, ML, IoT, etc. in e-learning mobile app development allows for creating the optimal user experience.
Keeping these requirements in mind, the developers can design the development stack that accomplishes tasks, such as:
Easy connectivity and quick onboarding: UI/UX design and development stack, seamless and buffer-free response management tools

Email, SMS, and phone alerts solutions

Content delivery networks services

Customer service support enabler

Video conferencing solution

Video lecture and data storage

Digital marketing, branding, and online reputation management support
How to start app development- 
Outsource or 
hire in-house developers?
Once all decisions are taken, the coding learning app development company will have to rethink recruitment. Either the in-house developers' expertise can be put to use, or if budget permits, the company may recruit people with newer skill-sets to accomplish their development goals. You may need people who are conversant with technologies that help accomplish faster-to-market rollouts.
While planning to recruit the development experts, the users can give a proficiency test. They can further probe the experts' knowledge and expertise by designing a questionnaire. Also, a small development or testing-related assignment can be given to check the candidate's comfort level with the process.
Feature Sketch, Major Modules, Resources, Tech stack, and Deployments
Feature sketch of WhiteHat Jr.
WhiteHat Jr. is studded with features like:
Video conferencing to offer virtual classroom coaching experience to students

Video lectures so that students can access those offline later

List of available courses to help students go for the ones suitable to their needs

Quick onboarding to help students start using the app independently, and to clear all doubts

Push notification to keep students updated on all events

Introductory session to offer a class preview

Availability of the app on all devices
All these features are communicated through relevant mediums to the end-user. A small demo class of 30 minutes comes complimentary for first-time users. They are given to make a small project on the first day to check the child's absorbing capacity and ensure that the system works for both parties.
Major Modules
WhiteHat Jr.'s major modules include:
Front-end: UI elements that have elements of kid-friendliness. Simple, intuitive, interactive, and truly responsive are its features.
Back-end: Empowered by React, the backend is designed to mine data, generate quicker responses to queries, offer the best DBMS support, and content delivery networks for seamless access.
Cloud storage: Resource-efficient way of doing daily operational management activities.
Payment gateway: Quick, robust, safe, and user-friendly payment gateway to encourage seamless payments.
Task management: Classes to attend, projects to complete, and several other course-related tasks possible to streamline and include in the daily schedule.'
Resources
Resources that go into the making of WhiteHat Jr will comprise:
People:
Development experts, teaching experts, app managers, UI/UX experts, Quality analysts, marketing professionals, financial planners, staff, customer support, etc.
Technology:
Front-end and backend tools, gadgets for testing and testing tools, Emerging tools like AI, ML, IoT, Cloud, Content Delivery Support, Digital Marketing tools, etc.
Tech Stack and Deployments
Cross-platform frameworks will not work for the benefit of WhiteHat Jr. kind of applications; rather native frameworks will fit the idea better. The tech stack of WhiteHat Jr comprises:
Front-end development stack
Swift: Supports functional currying that it has developed from functional programming
Kotlin: Statically typed programming language 100% interoperable with Java.
React JS: It is a JavaScript library useful in building UI components
Angular JS: It is a framework useful for developing dynamic web apps
Back-end development stack
Node JS: It is an open-source, cross-platform, backend runtime environment that runs on the Chrome V8 environment.
Frameworks
Restify: It is a web service framework optimized for at-scale production.
Sails JS: MVC conventions-based API-driven framework for real-time apps
Payment Gateways
Paytm: Most used payment gateway
PhonePe: UPI payments supporting gateway
PayPal: Globally recognized payments enabler for selling and buying of goods and services
Cloud Storage
Cloudflare: It is a web infrastructure and security solution that offers DDOS, CDN services, internet security, and distributed domain name server services.
AWS: On-demand cloud-computing platform and APIS that serve both companies and individuals
Others
Twilio: A cloud communications solution that enables phone, SMS, and other forms of communication using its Web API.
WebRTC: Open framework that enables real-time communications functionalities in the browser
Firebase: A Google platform for developing mobile and web applications.
Zendesk: A software to enable customer support functionalities, making it possible to reach customers through phone, email, SMS, live chat, social media, etc.
Cost of Building App like Whitehat Jr.
Online coding learning application development cost will be the sum of resource cost and time involved. The developer support may be priced on an hourly basis. The rough cost figure will come out to be $40,000 – $80,000 for MVP.
WhiteHat Jr has grown from the MVP stage, and now includes technologies that place it amongst moderately complex apps. The cost structure for it can range between $75,000 – $1,50,000. Its components are:
Hours required for development: 700-1500 hours
Per hour cost of e-learning app developer: $50-$100
Apart from the building cost, the management cost will form a major component of this app.
The cost will also be dependent on the factors like the country from where app developers are hired. Asian countries will charge $25 to $50 per hour; Western countries' developers may quote $100 to $200 hourly. Features to include in the app, stack complexity, and the level of expertise of the developers also contribute to the cost.
How Can You Earn Through a Similar App Like WhiteHat Jr.?
Teachers and coding experts, and those trained in STEM education can apply for the role of an instructor at WhiteHat Jr. or any app similar to this. It helps them earn monthly remuneration of 45k-50K.
We have discussed various monetization models that one can employ while planning the app. Apart from those, the makers of the WhiteHat Jr clone application owners can create more revenue-earning opportunities for them through:
a. In-app advertising: Selling space like headers, footers, or sidebars to the advertisers can help the app owners make money.
b. Crowdfunding: Usually, the apps built with a purpose or a good cause can accumulate capital through crowdfunding.
c. Sponsorships: The businesses that have the same target audience as the applications can sponsor the app, helping the owner make money from a similar app like WhiteHat Jr.
d. Selling merchandise: Some apps can put the merchandise on sale. It brings them money and also helps achieve branding purposes.
e. In-app purchases: The app owners may keep some features locked. The users pay the app as per the applicable plan to access those features.
Apps nowadays have become quite a prolific medium to make money. Those with a vision and plan can capitalize on their intelligence, business acumen, and the zeal to make a difference to the world in making the app a great source of revenue. 
If you have succeeded in hitting the right chord, the app can become your source of earnings. For an app like WhiteHat Jr., you can even extend operations to different areas and create a global presence.
Just like WhiteHat Jr., you can get a complete lobby of curriculum designers, course curators, program coordinators, coding experts, trainers, offline counselors, and tele-callers to support the functional practices that power up the entire process. And make it as big as WhiteHat Jr. going with your pioneering ideas of an e-learning application.
To Conclude
WhiteHat Jr.'s success story has become a case worth following. This online coding teaching solution has made people sit up and take notice of the factors that worked behind its success.
If you think you can bring up an efficient idea and convert it into an app to set new benchmarks in online learning, connect with experts at Arka Softwares.
We are among the most reliable mobile app developers to help you with getting your idea converted into a well-deployed coding learning app like WhiteHat Jr.