The mobile app development industry has seen significant growth and profitability over the previous decade. As per a survey conducted in December 2021, there were around 7.1 billion app users globally.
Most smartphone users have between 35 to 50 applications loaded on their devices. Out of those, some users uninstall certain applications due to performance concerns or poor UI. However, nothing has affected the future of mobile app development trends.
Global app revenue is predicted to rise from $581 billion in 2020 to over $808 billion in 2022, an increase of more than 45%.
Enterprises are constantly in search of cutting-edge technological future trends in order to stay competitive, and mobile application development stands on top of the trends.
Users downloaded around 28.3 billion applications from Google Play in the first quarter of 2022. In comparison, Apple's App Store has seen around 8.5 billion downloads of mobile apps in the same period.
As a result of the increase in these statistics, an increasing number of startups and organizations are rising to create mobile application for their businesses.
Moreover, this heightened rivalry in the mobile application development sector. Thus, designing a simple app with common functionality will not distinguish your app.
You should begin adopting new technology trends to keep ahead of the game, as most businesses do.
Prior to that, you should familiarize yourself with upcoming mobile app development trends and technologies in order to build an efficient app development plan. This will almost certainly result in successful application development in the future.
Why is Mobile App Development Preferable to Other Technologies?
1. Increased Personalization
Personalization seeks to provide users with customized messages depending on their preferences, location, and usage behavior, among other factors.
It's simple to provide a tailored experience for users using mobile applications. Also, you may experiment with different consumer experiences by utilizing an A/B testing tool for mobile apps.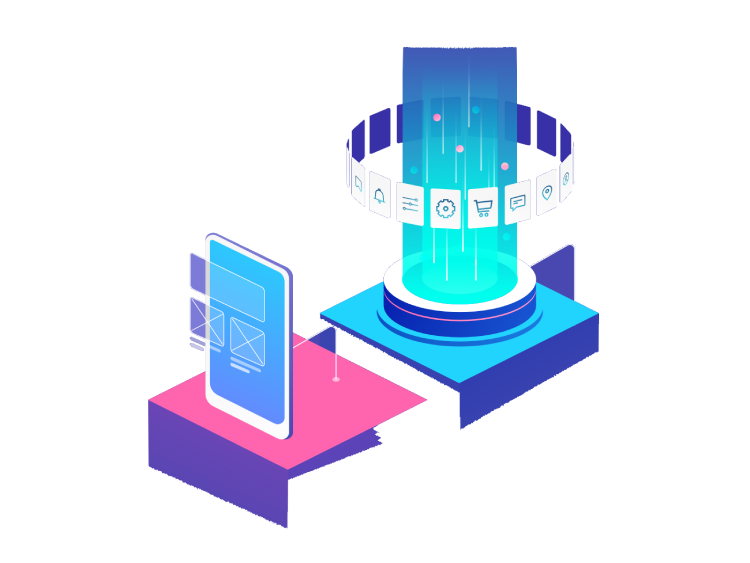 Further, apps may measure client interaction and use it to provide customers with personalized recommendations and updates. They may detect the users' real-time position in order to deliver geo-specific content.
2. Features like Push Notifications
Notifications are a built-in feature of mobile apps. They allow you to deliver messages to people who have the application loaded on their system.
As a result, businesses now have the ability to communicate directly with users. The ability to deliver notifications is one of the primary reasons that many companies want a mobile application in the first place.
3. The Usage of Mobile Features
It's really simple to access the camera app, contact list, and make phone calls using the mobile app. It will enhance the user experience by making it more engaging and enjoyable.
4. No Internet Connection is Required
The advantage of mobile apps is their ability to be used online and offline, and they will continue to work after downloading even if the device is not connected to the internet.
The app saves data locally and then uploads it whenever a connection is established.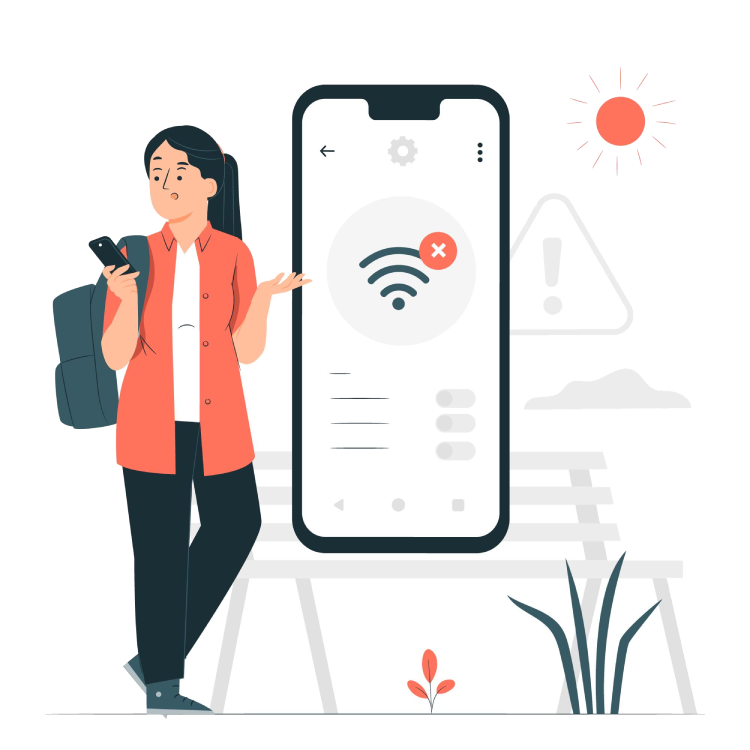 5. A User-Friendly Ecosystem
Mobile applications are more popular than web pages as they provide a superior user experience, load material more quickly, and are extremely easy to use.
Apps enable users to do tasks more efficiently through the use of gestures. In comparison to the website, it is really straightforward to browse.
6. Speedy
A well-designed application may do things considerably more quickly than a website can. Because applications often save information directly on smartphones, data is seldom extinct in applications.
It assists consumers in saving time by storing their preferences and utilizing them on their behalf moving forward.
Websites are written in javascript which explains why mobile applications may execute nearly five times as fast as websites.
7. Brand Presence
Mobile usage is far higher than that of any other device. Thus, on average, a user spends nearly every day on their device's loaded apps. This everyday practice is a chance for applications to create a brand for themselves.
Even if a user is not actively using the app, they are notified of the brand linked with it. The app's symbol serves as a type of brand marketing, subtly influencing the user's opinion of the company.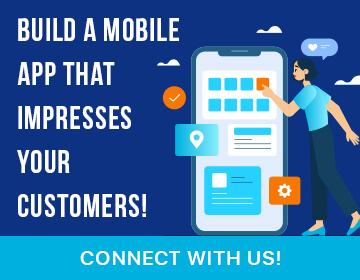 Which are the Fastest-Growing Mobile Applications?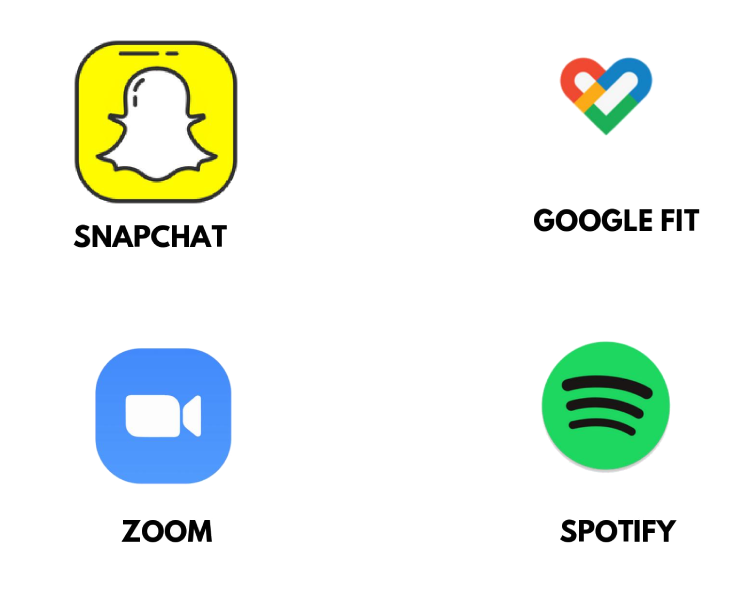 COVID-19 has boosted the number of people who use some specific apps. The following are some of the most quickly expanding trends in mobile applications that carry immense growth potential in the near future:
Snapchat

Google Fit

Zoom

Spotify

Telegram
Mobile App Development 
Future Trends & Technologies
1. Internet of Things and Cloud Integration
IoT is a technology that has become a buzzword in recent years. There are several ways in which IoT and cloud computing may completely change the way of mobile app development.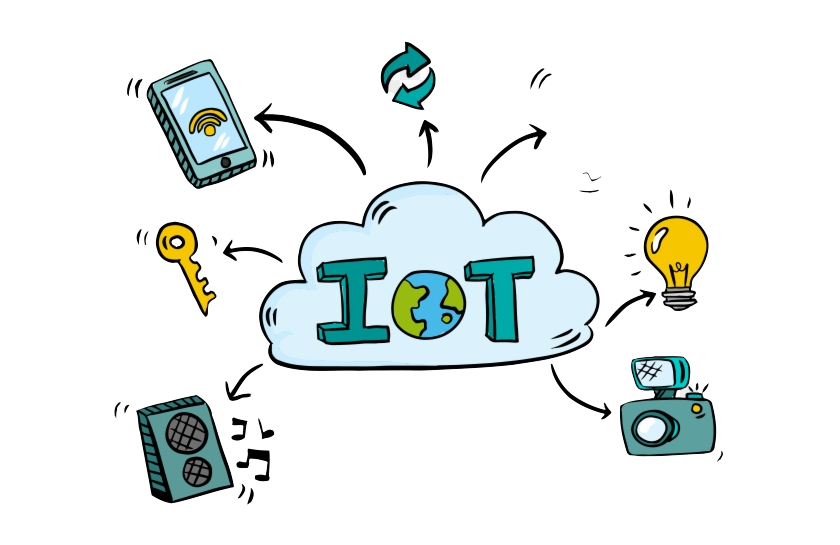 Global IoT investment is expected to reach $1.1 trillion by 2023, with the industry segmented into many verticals like wearables, household appliances, and self-driving automobiles.
Apps must get more sophisticated in the future. They would need to connect with you in the same manner that IoT devices do. The cloud's capacity to link numerous items via APIs will also be critical for mobile application development future.
2. Role of Augmented and Virtual Reality
According to Statista, the augmented reality/virtual reality industry is expected to reach $209 billion by 2022. By 2020, the mobile application development business has gained popularity with VR and AR.
Numerous virtual reality-based games and applications, such as Pokemon Go, Google Cardboard, Sky Siege, and Samsung Gear VR, have become show-stoppers in the worldwide gaming and entertainment industries.
As a result, the VR/AR technologies used in mobile app development are rapidly improving performance and functionality.
Both innovations will undoubtedly enhance the way developers create gaming applications, travel applications, and live broadcasting applications in the future.
3. Future Mobile Apps Will Feature Artificial Intelligence
Individuals utilize mobile devices for a variety of activities, including gaming and leisure. Artificial Intelligence, which will eventually power all applications, has practically everything. By 2023, the global AI industry is expected to generate $165 billion in sales.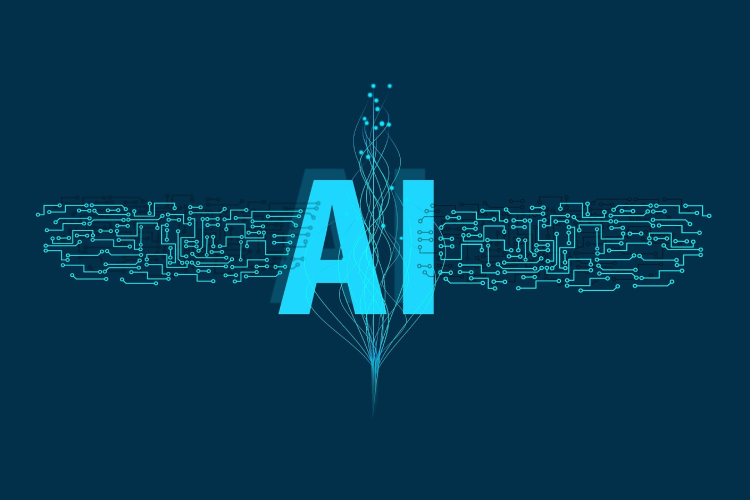 In the future trends of applications, the majority of AI applications will be produced using modern algorithms. This enables mobile app developers to provide a more customized experience for their users, allowing applications to perform activities like evaluating user behavior and alerting users to any suspected risks or data breaches.
AI in mobile application development will assist in accomplishing the objective of real-time dialogue translation. The applications will get smarter and will assist you in analyzing user behavior.
AI in mobile apps is reshaping the landscape of technology and elevating mobile application development to new heights.
The use of AI innovation in mobile application development has shown that this technology may significantly increase overall user engagement.
4. Swift: The Future of Mobile Application Development
Swift will play a larger part in future mobile application development trends. It seems that it has become a component of future mobile trends that aim to boost the pace of app production while lowering total mobile app development cost.
Swift is utilized by 7.1 percent of respondents globally to create iOS applications and includes several jaw-dropping capabilities that programmers who use other languages haven't used.
Swift's biggest feature is its Interactive Playgrounds, which allow you to edit any code without recompiling or resolving mistakes.
Swift's inference types and automatic memory management are standout benefits for mobile application development.
As a result, developers no longer need to rebuild Objective-C apps specifically for Apple's iPhones and iPads.
5. Development across Multiple Platforms
In the future, mobile apps will be created for both Android and iOS. Today's developers must design applications that work on all mobile devices, this increases the use of cross-platform development tools.
Cross-Platform development tools are critical in the sector of mobile application development. They will continue to play a larger part in the app development process, assisting in app development cost reduction and application development efficiency.
6. Rise of 5G Technology
As per IHS Economics, 5G technology would generate $12.3 trillion in revenue globally. The perks of 5G technology for your application include increased speed, which helps retain mobile app users, quick data transmission, reduced latency, and a fantastic user experience.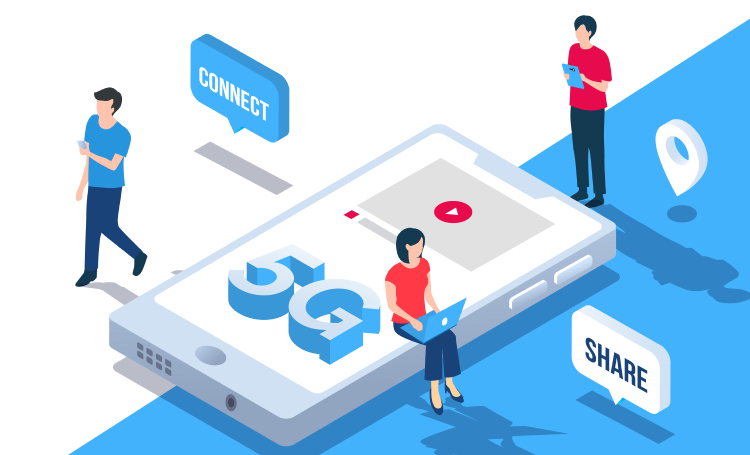 As you know about the benefits of 5G for your application, this breakthrough will start a new era for mobile devices. Mobile application development may use this technology in a variety of sectors, including AR/VR, smart buildings, IoT, and transportation.
6. Blockchain
According to projections, worldwide blockchain income would increase by around $39 billion by 2025. Solutions for blockchain integration will alter the way applications are created and delivered like web3.0.
Traditionally, blockchain technology was renowned for its ability to ensure the stability of all cryptocurrencies. It is now employed as a database that can be used for practically any type of software, including banking, retail, and health.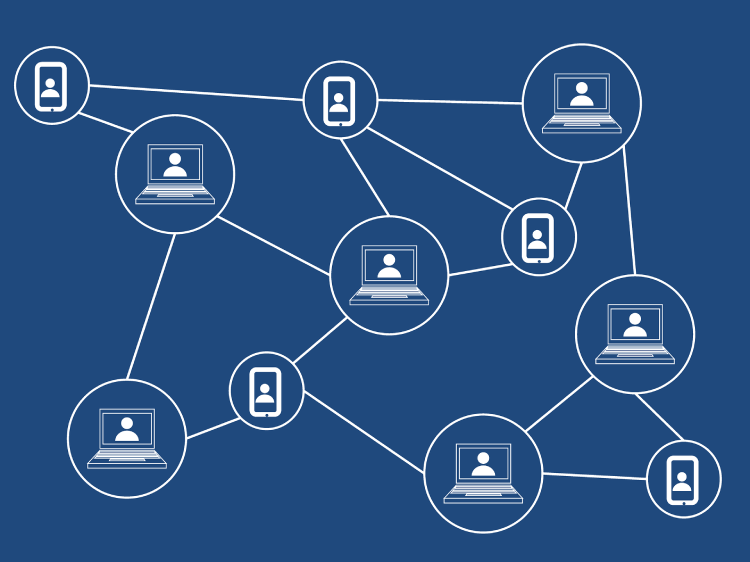 It is a decentralized record that facilitates the tracking of transactions between several parties and is accessible to all stakeholders.
Also, this technique is optimal for peer-to-peer transactions. This enables it to retain a consistent and unique track of transactions based on the app's requirements.
7. Wearable App Integration
As per Statista, the Wearables category is expected to produce revenue of US$18,984 million in 2020 and a customer base of around 441.5 billion.
Whether it's a Fitbit or an Apple Watch, these Internet of Things gadgets has their own market. Although they are IoT-enabled devices, they have distinct use cases.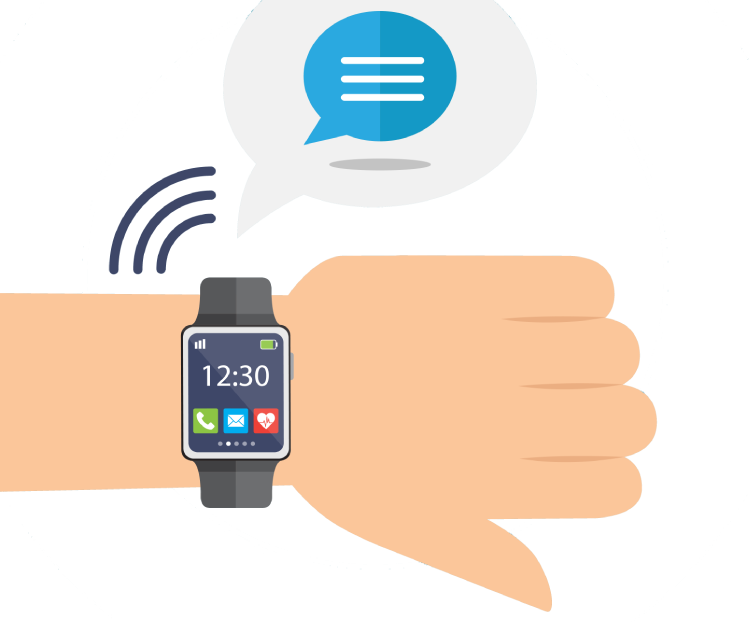 From providing healthcare statistics data for daily living, the inclusion of wearable gear is critical. While we have included IoT in our list, wearables have their own set of applications and client base.
Wearables provide greater efficiency in day-to-day tasks. And by integrating these gadgets into mobile app development ideas, your app may provide ease to your customer's life.
Native vs Hybrid App vs Cross-Platform Apps: Future of App Development
It's tough to choose between native, cross-platform, or hybrid, but based on a few factors and the relative qualities of each aspect, you can determine which is superior.
Performance
For offering the best performance to consumers and considering the benefits of cross-platform vs native vs hybrid app development, adopting a native mobile app development methodology is the best choice.
Native app development allows you to easily explore next-generation smartphone technologies such as dynamic memory, network, access points, and so on for the purpose of enhancing service delivery and ultimately app performance.
Winner: Native app development
Costs of Development
Every startup's first issue is budget; they aim for a great but contemporary app development cost that can be designed within their allocated budget. In this instance, a startup on a smaller budget will be unable to develop a mobile app.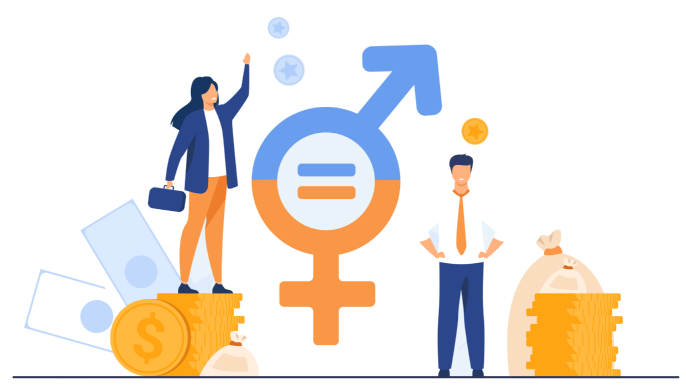 Cross-platform application development is the best option since it enables programmers to generate a single source file that could be translated into the required OS-based application. Furthermore, cross-platform application development requires far less labor and resources.
Winner: Cross-Platform App Development
Application Security
In today's world, business owners prioritize application security to preserve their company's and customers' data. For businesses that deal with customers' sensitive information, app security must be a key focus.
A brand's reputation can be severely damaged by breaching security and user's confidential information, making it imperative to provide bug-free software.
In relation to security, native applications outperform hybrid apps and cross-platform apps. Native apps provide a slew of built-in security protections.
These technologies enable developers to easily integrate file encryption, and sophisticated fraud detection across key OS libraries and assure the highest level of security in their programs.
Winner: Native App Development
Personalized & User Experience
95% of mobile app users report that they are more inclined to continue purchasing if they have a positive user experience. Nowadays buyers have higher hopes from brands, and the first thing they want is a great user interface in mobile apps.
This demonstrates that the user engagement rate is entirely dependent on UI and UX mobile applications.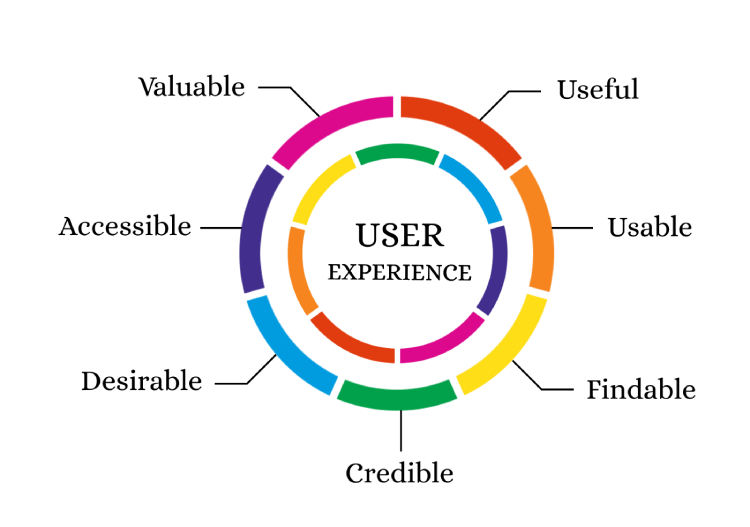 When comparing native vs cross-platform vs hybrid app development, native applications provide superior UI possibilities due to their pre-built frameworks and UI elements that are fully custom-made.
Thus, native application development is the greatest option in terms of flexibility and user experience.
Winner: Native App Development
Whether you choose native, hybrid or cross-platform apps is entirely up to you and your business's particular requirements.
When weighing the benefits and drawbacks of native versus hybrid vs cross-platform development, it's important to keep the broader picture in mind and comprehend your application's objectives.

Conclusion
Mobile application development is thriving in the same manner that established tech verticals did in the past. We may use historical examples to forecast the future of mobile app development or what is yet to come.
We could predict that the advent of mobile application development will be bright and markedly different from current technology. This will enable developers and mobile app development organizations to change things for the better by offering people high-quality, innovative solutions.
Businesses may use these emerging technologies by including them in mobile application development. There are billions of applications accessible on the play store, the app store, and a variety of other platforms.
The above-mentioned technologies and future app development trends may be utilized to enhance your application.
FAQ's regarding
Future of
App Development