Introduction:
Education is one of the most important aspects of our lives, However, the conventional education procedure can be considered debatable. The increasing fees of a college education is coercing many to seek for various educational platforms where one can get a first-rate education at a cost which is not too expensive, This is the reason why there has been a high demand to develop e-learning websites like Udemy and Coursera.
When we are referring to education, we do not necessarily mean the conventional subjects, What makes these various e-learning websites so popular is the fact that there is a huge variety of different courses which are not limited to the longstanding orthodox courses or subjects, however, One can choose to learn almost anything from a wide variety of courses and knowledge domains these e-learning websites are offering. From Science to Filmmaking, Maths to Abstract painting, all sort of subjects and learning is available on these platforms.
The emerging popularity and acceptance of e-learning websites have made it a bankable proposition for a business. Entrepreneurs are seeking for a trustworthy and renowned software development company to sow in the seed of their idea. Nevertheless, the only question that keeps us wondering is how to plan and develop a website like Udemy?
So let's go through all the steps one needs to pursue to create an e-learning website.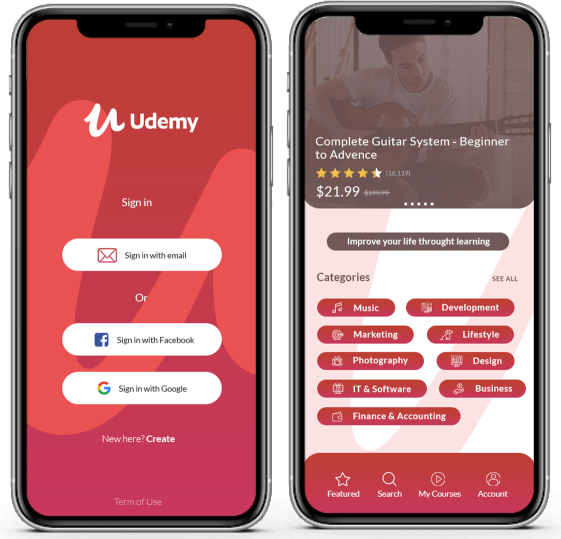 What is Udemy?
Udemy is training and e-learning mobile app where trainees get a platform to choose and subscribe to several career-oriented courses, Academic courses or vocational courses.

Facilitating an all-inclusive and detailed learning model, Udemy assists you to achieve your dreams by catering a virtual library of over 40,000 Udemy courses conducted by expert Academicians.

Udemy is a versatile e-learning platform to nurture new talent, learn the subject of your choice and identify opportunities to hone your skills.

Udemy renders access to all the courses it has on several different devices like  Android, laptop/desktop and for that matter even Apple TV. Due to its soaring success and acclaim, numerous business entities and developers have been looking forward to creating and designing an e-learning app as successful as Udemy.

Nevertheless, expenses and budget forecasts are one of the initial unsettling factors for app developers to build an app like Udemy.
Market Overview:
Its a well-known fact that the rising requests for effective and minimal effort training and education systems are driving up the interest for e-learning sites like Udemy, Coursera, Lynda and so on however so as to really approve your thought, we need to take a gander at the numbers. Statistics states that by 2025, the entire global e-learning market will reach $300 billion US dollars. North America alone will establish 40% of the whole 120 billion US dollar e-learning market by 2025. Innovation, for example, Artificial Intelligence, AR, VR, AI, enormous information, AI is assisting with the development of the e-learning market. As these innovations develop more, they will just assist with the development of the e-learning market. Every one of these reasons makes the plan to assemble an e-learning site a splendid one.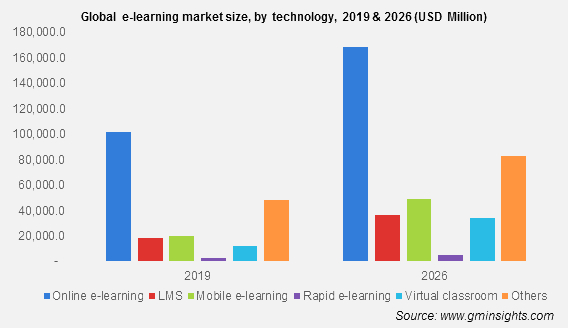 How the Udemy function or works?
In order to know how Udemy works we need to understand it in below steps:
Lots of different skills to discover:
Udemy comprises the courses instructed by expert professionals across the globe on a variety of topics. Several related to engineering and technology skills, business skills, a lot of courses others train you in performing arts, and others give you tips and instructions on how to stay healthy or fit. Among the diverse range of topics, there ought to be some topic which you would want to learn or pursue on Udemy!
Learn when it's convenient for you:
No last date hassles to enroll yourself and forget about the limited seat issues which in a way snatches your basic right to get educated. Neither you need to get yourself anxious wondering what would be the cut off to get the admission in your favorite course. If you could see the course listed on Udemy, you can sign up at any point of time. You can watch the lectures or you can just be all ears to it if that grabs your attention, attempt and finish exercises, take virtual notes, save and download extra or additional files, and explore and discuss learning material with your respective trainers and other trainees. There's no turn around time or deadline, hence you can give each course kind of space and time that you think it deserves as this medium is for the people who are passionate about learning so it should be up to an individual how much time one wants to dedicate to a certain course.
Education within your budget:
The Courses listed on Udemy platform are very pocket friendly as a course could cost as little as $20, and on top of that Udemy offers various discount coupon codes that can fetch you amazing discounts deals on courses generally priced at $150 to $200! Relying on the different percentage discounts that one gets using a coupon code, one could be able to choose a usually highly-priced course for as cheap as $10!
Showcase Your Accomplishments
Once you complete a course on Udemy, you get a certificate of achievement that you can share or take a print out of the certificate. Of course, it adds value to your resume and some certificates could be used as proof of your progress towards certain advanced certifications!
Also for the different Udemy courses, One has to go over the procedure of signing up in order to pursue any Udemy course, one needs to follow quite basic steps to take up a course. If there is any skill which has been your dream or skill which you have been looking up to for learning or improving, but you don't have any clue how or where to look for, just visit Udemy and you will find it there.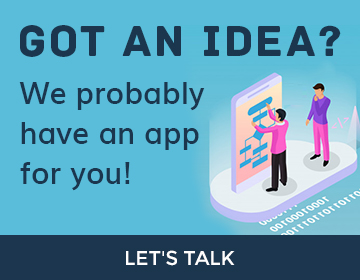 Business and Revenue Model of Udemy:
Below are the relevant business models with details, you could choose for your eLearning Website.
Subscription Based:  
Using this model, the customer purchases the paid subscriptions to the website, It could be a yearly or monthly subscription. After buying a subscription, they are granted unlimited access to the website and all listed courses. The user would have pay way the user will have to pay only quite a modest amount of money to get access to all the course material on the website.
Affiliate Model:
In the affiliate model, the course modules have integrated links referring to respective books or equipment that the customer might plan to buy to advance in the respective course.
When the customer follows the link to the e-commerce website and shops, your eLearning website will get revenue from it.
Business Model:
Paid Certificates:
Apart from the course fee, the customer pays for a platform verified certificate which is a standard practice in different places. Planning the tie-ups with many universities and educational institutions, organizations and offering the users and leaners with verified paid certificates will make sure that you have an unvarying channel to bring the profit in.
Collaboration with Corporates:
As the title suggests The corporate collaboration model is a model where you make a collaboration with different business entities and organizations to have few specialized courses relevant to their operation.
This way companies can facilitate a training or workshop for their employees in a centralized manner. So, this would open another avenue for you to earn revenue from your website.
Paid Courses:
The paid course model is another avenue via which the website can get a lot of revenue. Once the users buy a paid course, a part of the earnings goes to the tutor who designed and uploaded the course content, and the remaining will go to the website owner.
The business model of Udemy is quite different, with two basic client sections which are integral to make this business model a rage:
Educators:
Individuals or entities who prepare online courses which they are expert at.
Students:
Pupil or trainees who are interested in pursuing the web courses
Offering:
The application gives six essential incentives: accessibility, customization, convenience, worth, cost effective , and brand/status.
The business and revenue model of Udemy caters the accessibility by allowing users the opportunity to pick up courses which could not be accessed or are very costly in other channels. Moreover , sessions can be easily accessed in 80 languages, and there is a range of content. It allows access to experts in a way by empowering these experts to connect with users who are seeking for training.

The company allows customization by giving rights to the educators who are the experts to modify the projects in a way so that the users gain maximum output from the respective course.

The company offers a lot of discounts and in a way. Therefore the overall cost of all the courses gets around $20-$50.

The company reduces costs. Its outline tools and resources are free for the educators to utilize.
Channels of Udemy:
The main channel of Udemy is its website. The organization promotes and propagate its several offerings via its other sub channels like social media platforms, promoting.
Relationships with Clients:
The relationship with clients is basically more oriented towards self benefit. Various clients use Udemy via its website and phone application. The site "Udemy for Business" bifurcation has an "Assets" area that has white papers, contextual analyses, Infographics, and eBooks, The parent site includes all the queries and answers to almost all inquiries.
Apart from these , there is a separate help section for day in and day out email support.

General Features:
The general features are those features that even a simple user visiting the website will find useful. These general features will be used by both learners and tutors on your website.
Ample variety of Course Offerings:
Udemy has listed 15 main courses ranging from engineering to software web development to performing arts to Vocational courses, then it includes 15 subcategories of each one main category. For example, in the musical instrument subcategory of Music, there are almost more than 30 different courses for piano students, a more or less similar number of courses for violin students.

No Mandatory Prerequisites to Take Any Course:
The students get a wide range of choices to choose from that too without any prerequisites or eligibility.
Connected devices:
One can always choose or go through the Courses on pc, laptops, standalone computers as well as tablets and smartphones.
Free or Low Cost Tuition:
Most popular and driving feature is that almost 10% of courses offered by Udemy are without any cost, while the remaining ones are more often than not priced under $200. There are few exceptions though, with a couple of courses priced up to $1,000, but these are just exceptions.
Money-Back Guarantee upto 30 days:
Udemy refunds 100%  of the tuition fees In case the trainee doesn't want to continue the course for any reason.
Immediate Access:
Each trainee gets an option of instant access to their chosen course , all resources like course, PDFs, financial templates, guidelines, and checklists are electronically available for easy download to any device.

Lifetime way to the Enrolled Course:
If one needs to retake or revise any section or part of a course one can do the same numerous times without any additional cost.
Self-Paced: 
Each student is different so this platform comprises video lectures in lengths from 5 minutes to 15 minutes. When viewing the lectures, trainees can pause and stop or reply all as many times as they want.
Specific accounts of every user:
This feature will help students and instructors both, they can sign up and make their respective accounts on the website and customize their experience on the learning platform. It is a mandatory feature, as it allows the instructor to manage their specific courses they join and upload, and help the learners to pursue the course without any issues.
Proper management of profiles of various users:
Profile management is also a very useful and common feature one would require for online training platforms like Udemy. The users who make a profile putting in the required information would be allowed to use the profile management feature to take care of those details, add or modify or remove the courses, manage their respective certificates and follow instructors as well.
24X7 Support to all the customers:
The customer support, is one of the most significant features for your learning site. The feature will assist the visitors and customers to get in touch with the customer support at the time they are facing any issue on the platform , it could be that they are not able to sign in in their respective account or a course is not getting uploaded. 24X7 customer services will definitely increase the customer satisfaction and eventually it leads to the more users on your website.
Collaboration with business houses:
Big organizations and government organizations generally go for tie ups with online learning websites to launch the courses which are specific to that organization.
This uncomplicates several issues that government organizations and big brands might confront while facilitating these courses on their own. So a tie-up is always a mutual benefit for both the parties as they can get their employees trained in a centralized way and track the progress in collaboration.
Mobile App:
The chance to learn on the go is inestimable for present-day students. The least you can do is grasp users of the web form and permit them to take advantage of a mobile application. Further, users will greatly appreciate your effort for bringing in the courses over the mobile application, engaged with the latest innovative technologies of AR and VR.

Features for Learner Profiles:
The learners, who will register on your website to learn, would look for multiple features that can better the user experience. Below are few useful student profile features-
Smart search and result filtering:
There would be multiple courses available on the learning site, the learners would look up to a feature that can easily sort out and find the course of their choic on the website. To do the same there has to be a search, categorize and filtering feature.
Recommendations:
The recommendation feature will help the users to find related courses to the ones they have just registered and enrolled for. This assists the learners to find more courses that can always help them to further hone their skill set.
Features for instructor profile: 
To build a smoothly functioning website such as Udemy , you would require expert tutors and instructors who will design, modify and upload their respective courses and related content on a regular basis. And in order to achieve the same, the instructors will expect some vital profile features. These two of the most common tutor's profile features you must have for eLearning website development.
Creating courses and regular updates:
The course creation and updates feature is an essential feature. The tutor or instructor must be able to prepare and customise a course based on his expertise and skills. There is another feature called course updation where instructors can update the course with new content.
Dashboard (Comprises – Courses updated list/Revenue/Insights/Revenue/Performance):
The dashboard feature is important for the trainers to keep a watch on the modules they uploaded on their profile, the count of learners who has enrolled for their respective courses, their earnings (revenue) that have been made and overall supervision of all their activities on the website.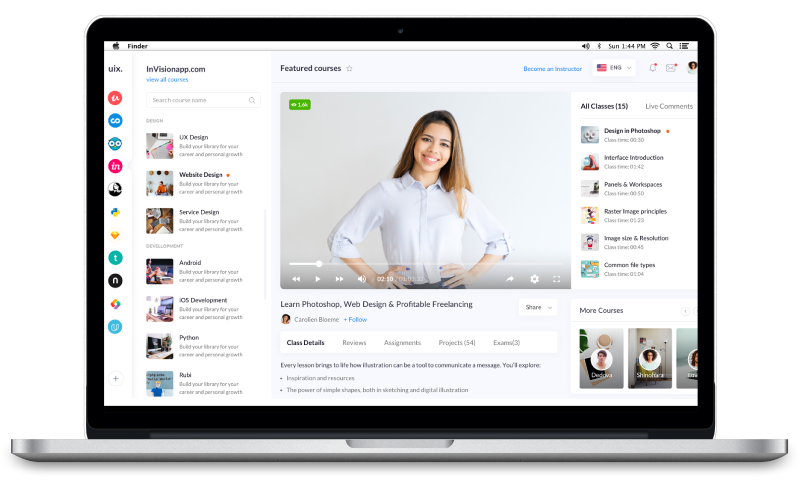 How to design the UI/UX of the website so that it is attractive for all the users?
The UI/UX is the decisive factor which will be directly proportional to the success of your website. The ease and efficiency with which an average customer can use the website will help the customer in making up their mind whether they want to continue with this website or not.
When planning and designing the UI/UX for your website which will be straightaway compared with big-wigs like Udemy, So just keep below points in mind while designing UI/UX Design
User friendly And Consistent:
The primary thing you need to keep in mind while designing a website like Udemy is that the design has to be User friendly and consistent.
Complicated design, despite being enticing, wouldn't help when it comes to drawing the attention of users. The maximum visitors on your website will be students and expert tutors, So it would be better for them if the e learning design is not complicated and user friendly . With easy navigational pointers assisted with a simple interface for the first-timer visitors.
After user friendly design another important factor is consistency. The interface design, with its choice of colors, logo and theme has to be in accordance so that the user can sense the continuity. This will bring a sense of conformity and assurance among the users when you plan to develop a website like Udemy.
The Visual Design:
The visual design comprises the images, illustrations, and animations you use to make your eLearning site look different , fun and enticing to the user.
Although it is necessarily an learning website, i.e a platform where users visit for different kinds of skill training, that doesn't mean that the website has to be an example of monotony and blandishness. With the use of colors and illustrations, you can build your website attractive and enchanting so that users visit it every now and then.
For designing an MVP for an e-learning educational website what technology is needed?
Now that we have got an idea start our own educational website, let's check how shall we go about it. We've looked and observed Udemy's tech stack comprehend what technologies can we go ahead and use to create a platform of educational development.
Backend:
As one can assume by the title that backend is a server component of a learning management system that handles managing users,sending notifications, storing data, creating and delivering courses. As suggested by Freelance, Udemy backend is in Python with an in-house MVC framework that lets them customize the platform as per the varying user requirements.
Frontend:
The frontend means the user interface which opens in the Internet browser facilitating learners, website admins and teachers to operate or perform their individual tasks. The front end of Udemy has been designed on HTML5, CSS3, Javascript and Bootstrap framework.
Database and Infrastructure:
When it's about the database, Udemy selected MySQL. Udemy has also used Cloudflare as a content delivery network and Fastly as a cloud platform in order to handle the high workload created by different visitors on the website.
So to prepare an eLearning platform, you'll generally normally require different APIs, plugins, and add ons that connect the system to the third-party tools.
What is the cost of developing and e-Learning website and Application?
The development cost depends on various factors like:
The complexity and features that are included

The platform that has been selected for the development.

The size of the development team and the location from where they are being hired.
The hourly cost for building up the application is not the same as one locale to another. The US/UK based designer's costs are around $150-$250 every hour. Eastern Europe based engineers costs are around $80 to $180 every hour. Consequently, Indian engineers' costs are around $20-$70 every hour which is the most sensible rate. Additionally taking a normal the general improvement cost of e-learning mobile application may cost close around $10,000 to $30,000. Whenever propelled highlights joined then the improvement cost may increment.
.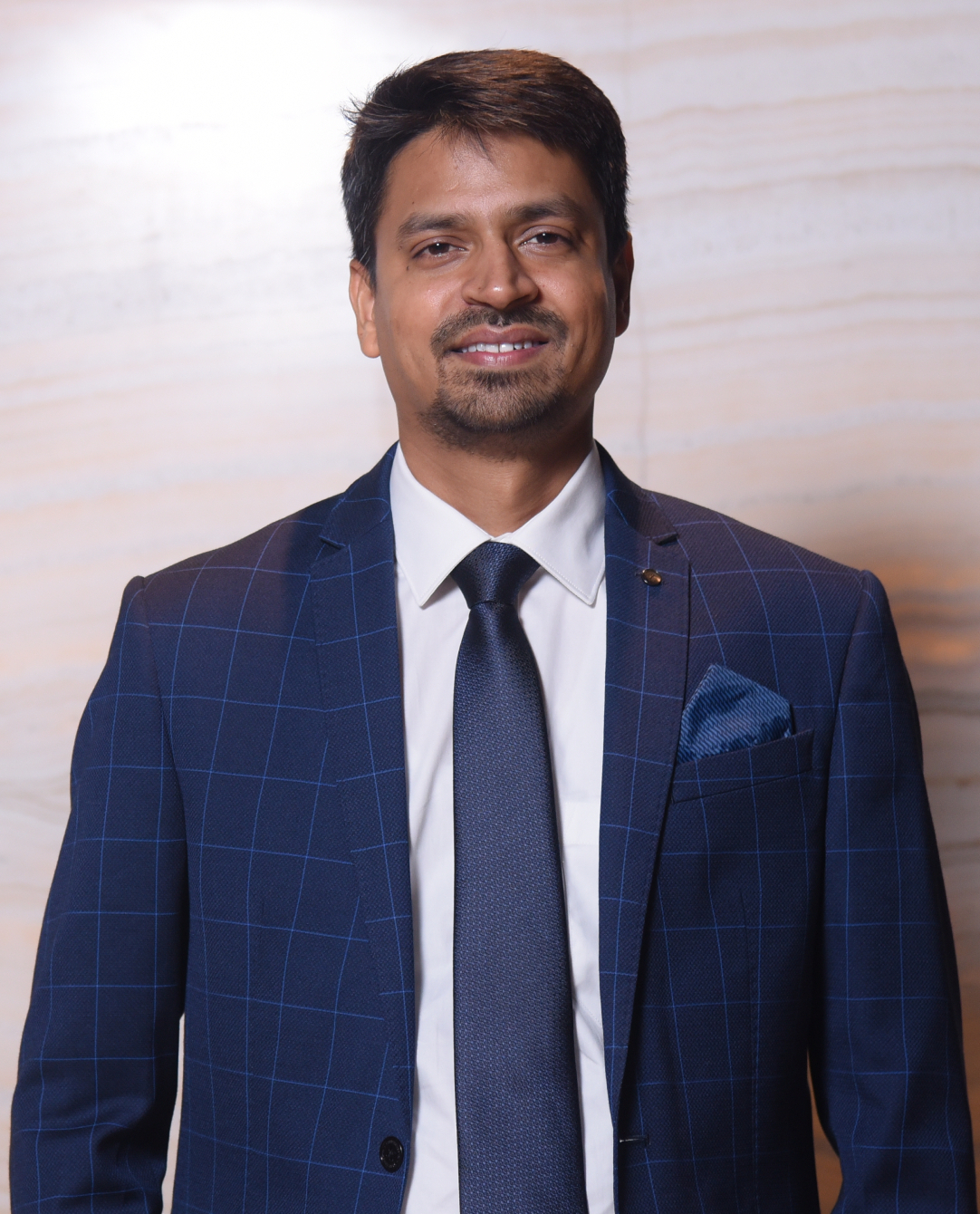 Rahul Mathur is the founder and managing director of ARKA Softwares, a company renowned for its outstanding mobile app development and web development solutions. Delivering high-end modern solutions all over the globe, Rahul takes pleasure in sharing his experiences and views on the latest technological trends.