With the rapid advancement of technology, new learning methods have evolved that have the potential to revolutionize the way students approach their studies. E-learning platforms have made educational institutions and their content more widely available.
As an added benefit, these innovative ways of teaching enhance students' overall experience with their studies. Gamification, for instance, allows students to learn new ideas while having fun.eLearning trends of 2023 will save money, resources, and time, and provide flexibility in teaching for both students and teachers.
Top eLearning Trends for 2023
1. Mobile Learning
Mobility has gradually become an essential component of our everyday life. From online video and phone calls to the most advanced healthcare and education options, smartphones have made our lives easier and more convenient.
It's projected that eLearning trends will become even more popular in the future years in such an environment.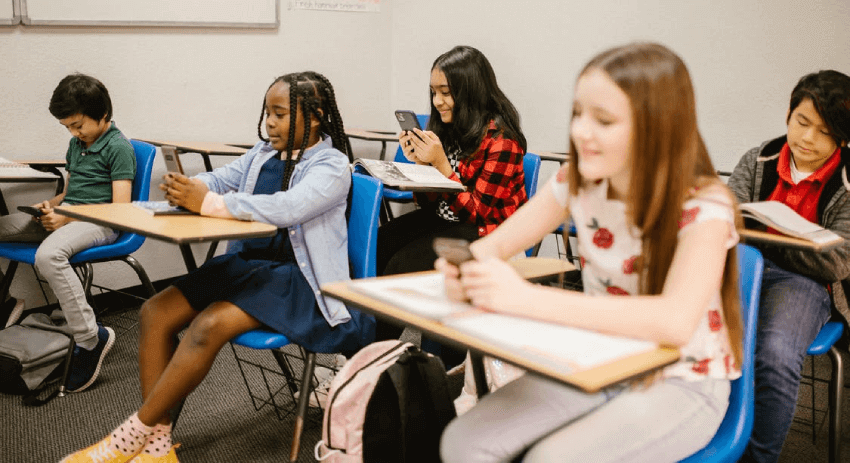 With the increased use of artificial intelligence in education, mobile learners are expanding at a faster rate. Mobile learning's greatest benefit is the flexibility it offers users to do their work whenever and wherever they choose.
The online learning and development trends in 2023 have increased by 67 percent, indicating that the future of mobile learning is promising.
2. Gamification
E-learning will continue to be popular in 2023 as a result of gamification, which involves incorporating activities into the lecture. Game-based learning and gamification aren't new concepts in the world of online education. Since its inception in 2018, game-based learning has had a significant impact on the e-learning sector.
To make e-learning more entertaining for the student, gamification incorporates fun elements with the help of a top app development company.
Gamification, despite the lack of hard data on its effectiveness, is expected to continue to rise in popularity and will not tumble off its perch at any point in the near future. Many businesses have benefited from game-based learning, which has resulted in better training outcomes and more advancement.
Moreover, the advent of incentive systems incorporated into game-based learning has had a major influence on the e-learning development industry. Many employees now gladly accept e-learning platforms as a means of gaining better incentives and positions inside the company.
Overall, gamification has simplified and expedited the learning process, as well as helped the e-learning business. It is logical to assume that the popularity of this type of e-learning will continue in the years to come.
3. Social Learning
The e-learning sector is also heavily dependent on social learning. A new trend in online learning, social media learning, has taken off in recent years. Using a social learning strategy, users express their learning experiences and important values so that others might benefit from those insights.
In recent years, the rise of COVID-19 has given rise to e-learning app development trends. Having to stay indoors due to the closure of businesses and schools necessitated the use of social learning to keep staff up to date on their knowledge.
People who are knowledgeable about a certain topic use social media to share their knowledge and help others.
The notion of "anywhere learning" will soon be a developing trend in the e-learning sector thanks to social learning. Social learning allows coworkers to learn from one another so that learning is not isolated to a single room. Lifelong learning and instructor-less learning are two of the benefits of the eLearning approach.
4. Next-Generation Technology is on the Rise- AI, VR
With the advent of emerging technology, our lives have become a lot easier than they were only a few years ago. Most of the world's major businesses have benefited greatly from cutting-edge technologies such as Artificial Intelligence (AI), Machine Learning (ML), big data, AR, and Virtual Reality (VR).
The role of AI in online learning also had a positive impact on the eLearning sector.
The tracking and learning process is made much simpler for students through machine learning in education. Furthermore, the eLearning industry is expected to profit greatly from improvements in technology like AR and artificial intelligence.
For example, as AI continues to progress, users will be able to receive more customized learning experiences, allowing them to acquire the specific tactics and talents they need to advance their skills.
Vocal user interfaces will also make it possible for users to acquire new skills without having to rely on printed manuals or other forms of textual data. The future of artificial intelligence in education is promising and is expected to bring about major changes.
5. Expansion of User-Generated Content
It has become increasingly common for users to create their own eLearning content as eLearning trends have progressed.
In this category, you'll be able to reuse and rework your old content in new and innovative ways. With a long PowerPoint presentation or webinar, you may create a course that makes it look more fascinating to the audience.
However, it's important to remember that the data you're collecting must be carefully evaluated.
People's reliance on customized, user-generated material is increasing while the need for expert curation of content diminishes.
This is because user-generated content is much more about collaborative learning than it is about posting information for students to learn. People today prefer content made by individuals similar to themselves to content supplied by an institution's subject matter expert. So this trend is projected to grow in popularity over the next several years.
6. Virtual Conferences
Virtual conferencing is also expected to be a prominent eLearning concept in 2023. It implies that a group of individuals connect and exchange their knowledge.
In other words, a group of people who share a common interest in learning may be formed and then communicate through video conferencing.
Video conferencing takes place totally online, with no need for participants to meet in person. Considering the existing state of the globe, this is an interesting concept.
In the last several years, virtual conferencing has acquired considerable traction. This is due to the numerous advantages it offers students and the e-learning sector.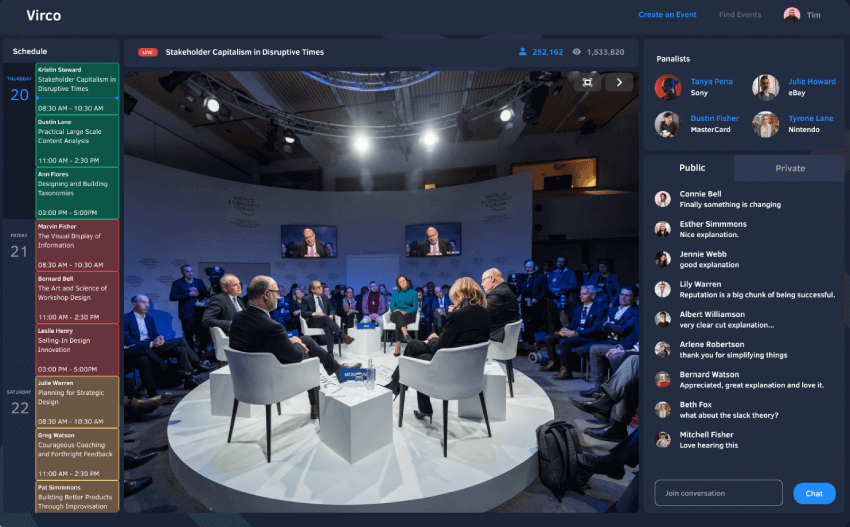 The face-to-face learning method spawned the attendance notion and made it easier to disseminate knowledge again and over again. Virtual conferencing, on the other hand, eliminates the issue of attendance, allowing the business to operate at peak efficiency.
The eLearning practice also solved the difficulty of physically publishing information over time by providing online content that numerous students could utilize for an extended period of time.
There are many more benefits to hosting virtual conferences including increased business awareness, better relationships with influencers, and so on. E-learning as a business model has never looked better than it does right now, thanks to this revolutionary new trend.
7. Learning Management Systems
CMSs, or Content Management Systems, are extensively used by employers and managers to produce and store digital information in a variety of collaborative contexts and workplaces. eLearning has recently taken this notion into consideration.
Learning management systems (LMS) have made it a seamless experience for instructors and other eLearning practitioners to create, organize, and manage courses or curriculums.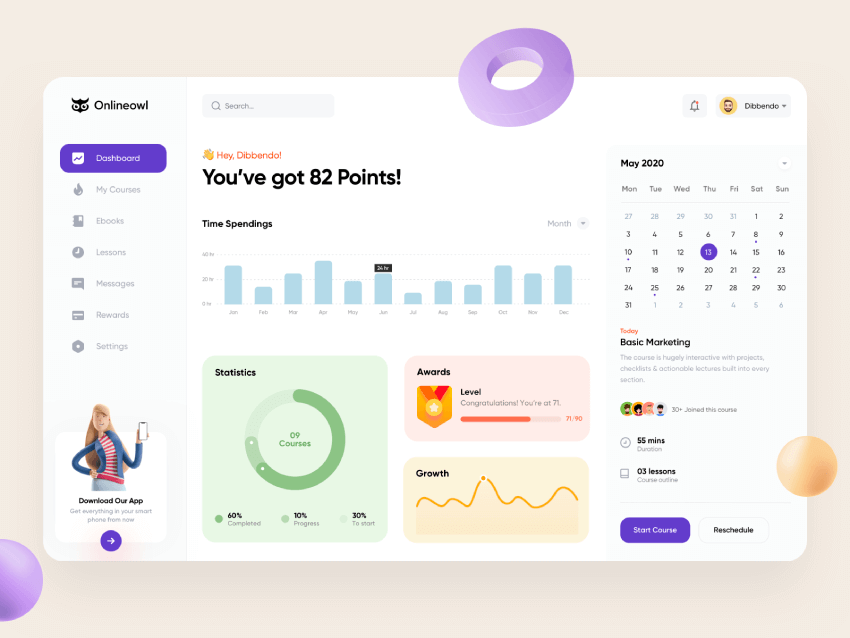 LMSs have made it easier than ever to plan ahead and adjust course at the same time, thanks to their behind-the-scenes nature. LMS users' capacity to exchange and incorporate resources at the last minute makes this type of content curation possible in any circumstance.
A Learning Management System (LMS) will make lesson preparation and management easier and more efficient as eLearning and other new forms of learning become increasingly digitized and adopted.
8. Data-Driven Learning
The e-learning sector has been completely transformed by data-driven learning or Big Data. Learners' progress on their assignments may be tracked through a data-driven learning process that provides a wealth of useful engagement indicators. Learning analytics, on the other hand, provides a wealth of information on how each student performs.
The data-driven learning approach is one of the best examples of artificial intelligence in education. Tutors can easily monitor the progress of their learners and get a sense of what sort of learning style the student is most comfortable with. All of this ultimately benefits the course development process.
9. Immersive Learning
The year 2022 has witnessed a significant shift in user experience. In a digital era, everything changes quickly, from company procedures to customer expectations. Consequently, learners' preferences in the eLearning business have evolved from traditional instructor-led training to a more technologically sophisticated self-study option.
The emergence of cutting-edge new technologies like AR, VR, and ML may result in significant changes to the consumer experience by 2022. (MR). Today, nearly all mobile learners make use of voice-based searches. As technology improves, the necessity to manually type in search terms will become obsolete, and only voice search will remain.
Even more so, as current e-learning systems are more expensive to adopt, AR/VR learning platforms are bound to rise. Why? This is due to the lower installation costs and more flexibility for the user. It's safe to say that an e-learning app development company will continue to support immersive learning in the years to come.
10. Video-Based Learning
If you've been paying attention to what's happening in the e-learning industry, you may have noticed that video content is becoming increasingly popular. E-learning videos are uploaded by users at a rate that exceeds the number of episodes produced by the US television business virtually every 30 days.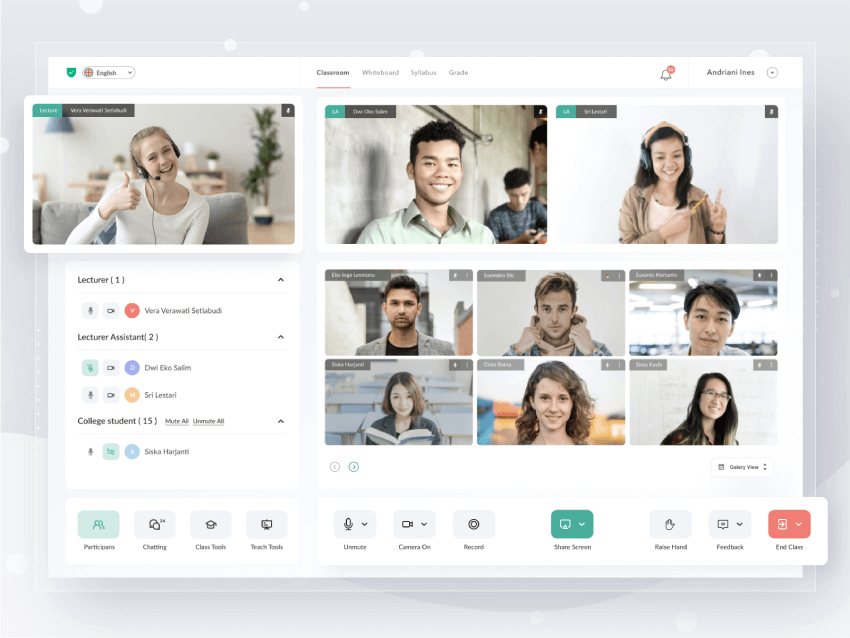 In light of the tremendous popularity of video material, it is fair to assume that video-based learning will continue to be popular well into the future. The trend transformed the whole e-learning sector from textual content to an enhanced visual learning experience. One of the most popular e-learning trends of all time has been this one.
For example, it solved the considerable gap between the concept and the actual implementation of the theory. In other words, you can watch a video on any theoretical issue you've read about and see how it actually works.
It's also possible to do live streaming, online video projects, and expert sessions via video. With so many advantages, video-based learning is likely to be a growing eLearning future trend.

11. Microlearning
If you haven't already heard about it, we'd like to introduce you to "micro-learning," which has become increasingly popular in recent years. In 2023, microlearning was a growing trend, but it is expected to become more advanced and beneficial in the upcoming years.
We now know that the term "microlearning" refers to a little amount of information that seeks to teach us something new.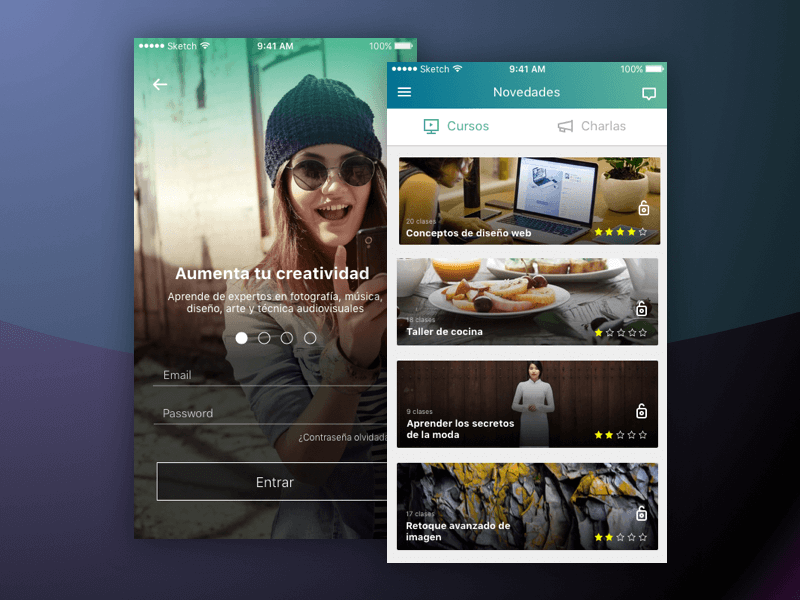 What this implies is that you can pick up a new skill by watching a short movie or reading a short passage using microlearning. To make things even easier, individuals who find learning sessions tedious might use the microlearning approach to hone their skills. Playing games, taking quizzes, or watching a film may all be effective methods of learning.
Aside from the fact that it's less expensive and more convenient, microlearning is the finest way for training and testing in the workplace. The tailored and bite-sized programs are not that tough to finish, and this ultimately improves overall abilities.
12. Blended Learning
The goal of this eLearning fad is to make learning more efficient by combining several teaching methods. Instructors might, for example, integrate video learning with microlearning to guarantee that students understand the subject properly. Face-to-face tutoring is another big feature of blended learning.
The quality of your eLearning content may be enhanced if you add a blended learning strategy into the development process. All of your educational needs may be met with this form of instruction, whether you're educating students or training staff.
Bottom Line: The Future eLearning trends
To sum up, we can claim that as a result of the advent of digitalization, things improved with time. It doesn't matter if we're talking about manufacturing, retail, or education all industries have been transformed by modern innovation.
Online learning has become an immensely popular sector in recent years. Many users are drawn to the e-learning platform because it makes it simple to pick up new skills from seasoned professionals from the comfort of one's home.
Moreover, technology developments are projected to make life easier for consumers. Simply said, the future of the education sector looks positive with these eLearning solutions.
FAQs for Future eLearning Trends