While focused on primary organizational functions, it's difficult to evaluate CRM systems from different providers. When it comes to CRM software, it doesn't matter if you use traditional or Salesforce cloud-based solutions. CRM selection should be based on both existing and projected market circumstances in order to identify the best fit.
Salesforce is the best cloud-based CRM software for bringing customer interactions to the forefront and encouraging a commitment to innovation and progress in the business.
To satisfy your company's demands, Salesforce offers a wide range of CRM solutions, including Salesforce's own sales and marketing platforms, customer service and support platforms, analytics, data, and IoT platforms.
Reasons Why Businesses Should Use Salesforce CRM
Convenience
Simple installation is important when dealing with new technology. Salesforce eliminates all of the difficulties associated with setting up a process and making it easy to use.
Salesforce may be accessed from any computer or mobile device. Contacting coworkers and keeping client information up to date when away from the office is possible with simply Wi-Fi.
You may use your smartphone to collect information from your consumers rather than using a logbook. It demonstrates that this cloud service is capable of handling the tasks you need to perform.
Conveniently customizable
Using the available tools, you can quickly personalize your platforms. For example, changing processes, adding modules, or building sales strategies may all be done with just one click in Salesforce.
Point-and-click tools allow you to incorporate AppExchange apps or create your own custom app in the Salesforce App Cloud using pre-built components.
Aside from that, the solution is flexible enough to adapt to the evolving needs of your expanding business. You can accomplish a lot with it, and the best part is that it doesn't mess up your data in the process.
Utilizing AppExchange
Develop your own application or use AppExchange to find hundreds of pre-installed solutions. Salesforce now has a wider range of mobile applications and mobile-ready solutions available to businesses of all sizes. Streams, Lightning Data, and Bolt Solutions are a few examples.
Applications, assets, and paid co-marketing possibilities are all included in the Salesforce AppExchange Partner Program. It's a fantastic approach to get your company out there.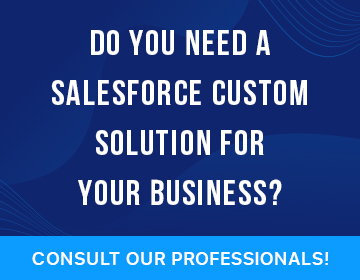 A Universal Platform
Using a single platform and infrastructure has advantages for businesses of all sizes. Customer data is safe and secure because of the multi-tenant design of Salesforce development. Customers no longer have to get involved.
Having a 360-degree perspective of your clients also helps integrate your divisions, whether they are in marketing, retail, sales, customer support, or IT.
Your workers will be able to better understand your consumers because all of your data is in one place. Allowing customers to enjoy a tailored and hassle-free experience helps you build stronger ties with them.
Suitable for a Wide Range of Platforms
Salesforce is capable of integrating with a variety of third-party applications. Fortunately, it is all made possible through an open Application Programming Interface (API). For instance, MailChimp, Google Cloud, and Dropbox may all be integrated. 
A basic dashboard displays information on financial transactions, Salesforce marketing, support, and other aspects of the business. Your staff and colleagues will be able to access the same data in one location.
Excellent Reporting Tools
Salesforce has a variety of reporting options that may save you both time and money when it comes to analyzing data. You may use their products to improve your firm by getting a clearer picture of the sales, advertising, trade, and customer support information. It also aids in improving your productivity and client interaction.
Cloud Services
In the cloud, we've got everything we need to get the job done. Analytics, Logistics, Marketing, and Sales are all catered to by Salesforce. Data may now be seen in a single application across several sectors using a SaaS platform.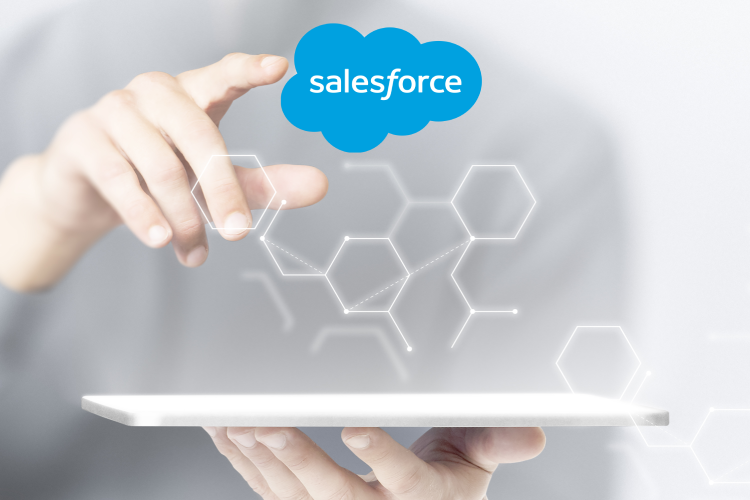 As part of its Salesforce Sales Cloud, the company offers a tool that streamlines the sales process by including the day-to-day activities of a sales representative. They also offer Service Cloud, a tool that provides a 360-degree picture of your customers, making your services more personalized.
Employees may communicate with one other, share files, and publish status updates using Chatter, a secure social interaction platform. 
Mobile-Friendly
What sets Salesforce apart is its ability to be accessed via smartphones and tablets. A smartphone is all you need to access your data from any location. When you're on the go, having a Salesforce Application will be a great asset.
Because it's available on the App Store, the Salesforce Customer 360 Platform may now be used by employees who aren't based in the office. Customer service may be handled more quickly and efficiently as the digital experience continues.
The world's most popular CRM platform
Almost everything can be done on only one platform. With one platform, you may create services and products for your customers; sell them; collaborate with colleagues; and develop applications. With all of these features, Salesforce is the world's most popular customer relationship management (CRM) solution.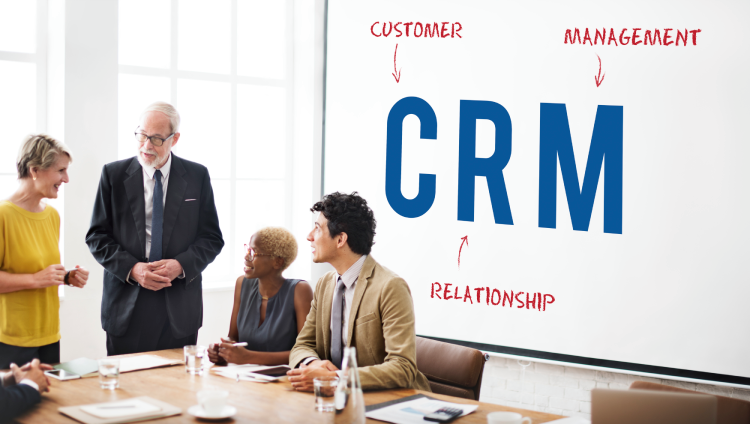 Customer Relationship Management (CRM) is one of the most significant features of the software. When Salesforce implements unique solutions for enterprises of all sizes, it guarantees that this happens Salesforce is relied upon by even the largest and most well-known companies.
Vast Ecosystem
A wide range of communities, including partners, developers, and end-users, are all part of the Salesforce ecosystem. The Salesforce Success Community is a place where customers can connect with the firm and get answers to their questions. In addition to helping you access information; this tool offers you valuable advice and assistance.
They provide a variety of services that allow businesses to get a firsthand look at the power of software engineers. Whenever you need a hand, the people in this community are always willing to help your business reach its potential.
It is equipped with Artificial Intelligence (AI)
Because Einstein Analytics, Salesforce's own AI, is built right into their CRM, it's one of the industry's top solutions. There are a lot of benefits to using this technology.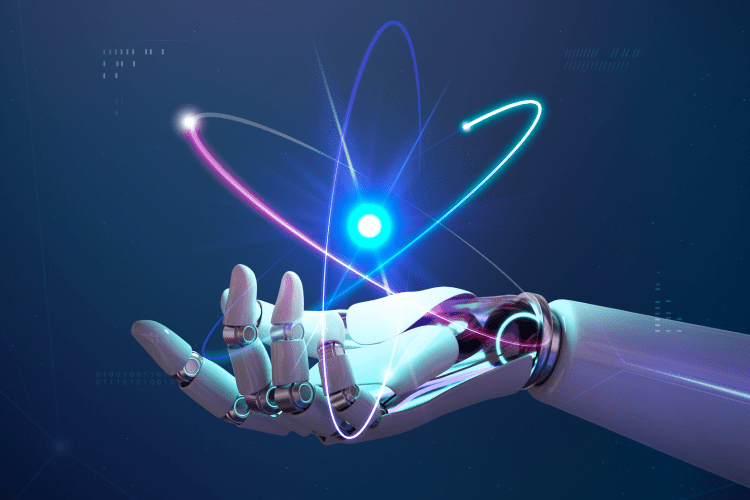 Using this tool, you may better forecast customer behavior, get new insights, meet your goals, and assess your processes to offer suggestions based on that data. In general, Salesforce Einstein minimizes service-related issues and aids in anticipating the behaviors of your future clients.
The Trailhead Has Lots to Do!
Trying to find educational content that is both entertaining and educational? Make use of the Trailhead program for Salesforce. It's designed to help people get a better understanding of the program. This service is ideal for you and your staff.
There does not appear to be a requirement for a training seminar. Using the modules is as simple as going through them at your own leisure. For those who have the time and want to acquire new abilities, this engaging program is available to them
Exceptional advertising tools
The tools that they offer will help your marketing efforts, so take advantage of them. Your marketing effort may be improved and its effectiveness can be measured simultaneously time. In addition, it determines the investor's Return On Investment (ROI).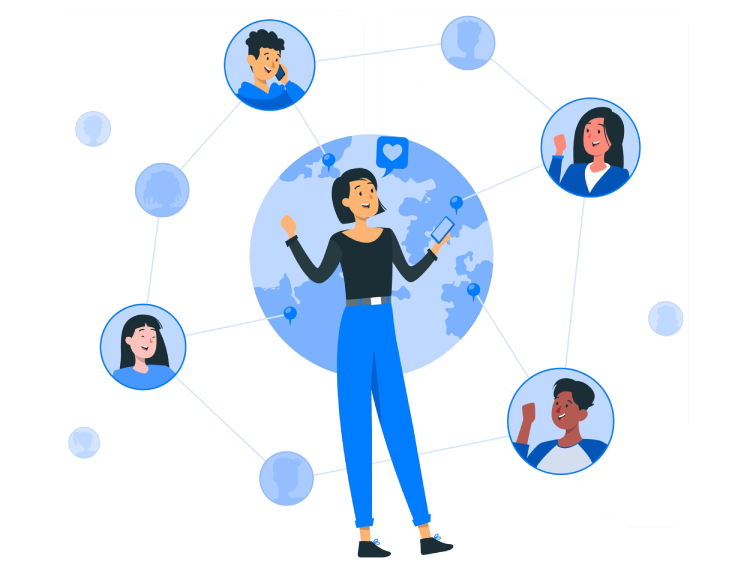 Contact administration, lead acquisition, lead management, marketing services, advanced analytics, lead fostering, and dashboards are all included. Social networking and email integration are also available. This demonstrates how well-suited its tools are to the marketing industry.
Security and safety
Cloud services have security risks that hinder some businesses from using them. Salesforce, on the other hand, is a SaaS that provides a flexible and easy data security strategy. Using its pre-installed security features, business owners and managers may select the individuals who can access their information.
In order to protect your data from your rivals, Salesforce makes use of cutting-edge technologies. A little lock icon appears in the lower-left corner of the browser window when you first log in. It demonstrates that the server's connection is entirely safe.
Compatibility with Charitable Activities
Salesforce has a strong desire to help those in need. The Salesforce Philanthropy Cloud may help your company's CSR efforts by making it easier for employees to get involved in community service and charitable giving.
When you or your colleagues log in, a dashboard will show how much time and money they've donated to charity and how many hours they've volunteered. Aside from that, you can see the overall activities of your company from a non-profit perspective.
Helps you keep track of the consumer journey
Marketing and sales personnel may use this technique to keep track of potential consumers before they ever become paying customers. You may engage in addressing your customers' preferences by using solutions like Sales and Salesforce Marketing Cloud.
Salesforce allows you to stay in touch with your customers across their full customer lifecycles. You can increase sales and gain insight into your team's performance by using Salesforce's analytics.
Improved Cooperation
It helps you build stronger relationships with both your clients and your coworkers. Salesforce's Chatter allows you to communicate with your coworkers about important work issues.
It is possible to assign your workforce to accounts that require their attention. This relieves the workload of your staff as they know their responsibilities, and they can plan their jobs better. You'll have extra time to finalize sales and leads while they're working on it.
Payment Method
The price structure is fair and reasonable. Salesforce charges a yearly subscription cost for each user. Within the CRM versions, there are different price levels that include three annual upgrades. This implies you will never be charged extra for its new features.
Time Management
You have access to all of your user data, statistics, and other information. From there, you'll see how Salesforce's structured system has improved your firm's time management.
The built-in calendar capabilities, for example, make it easy to see your daily, weekly, monthly, and even yearly schedules. Finding new prospects will be a lot less of a hassle this way.
Keeps Expanding
Salesforce platform is always changing and improving. Salesforce is constantly on the prowl for new and inventive ways to improve its offerings. Data analytics, artificial intelligence, and web bots are some of the platforms they work with and invest in together.
Influential members in the industry and members of the press have lauded Salesforce. It has even been named third on Forbes' list of the world's most innovative companies. This indicates that they will be able to improve upon the solutions of the future.

Conclusion
More than simply a CRM, Salesforce is a powerful business assistance platform. Numerous Salesforce cloud services are available from Salesforce that may be coupled with CRM in order to improve its effectiveness. Everyone on the team can collaborate and share insights with Salesforce CRM, allowing them to give their customers the best possible Salesforce service.
It is possible to have a better knowledge of the client when data is arranged using Salesforce CRM. As a result, a broader audience is reached, allowing for more effective customer service.