We are living in an exciting time where everything under the sun is changing dramatically. Look how businesses are transforming, how they are putting more effort to connect with their customers, engage with them, and has changed the way transactions used to happen. 
For any business, it is vital to expand the brand visibility and deliver an exceptional customer experience to remain viable in this ever-changing competitive world.
They can use several technologies, tools, and frameworks to cater to their business requirements, but we have got a revolutionary solution, that can handle all your needs on a single platform. 
Organizations do employ a plethora of methods to improve their brand visibility and customer engagement. Their digital marketers use various tools to seize the users' preferences, behavior, and attention. However, it is difficult to manage all sorts of marketing tasks from multiple platforms.
What if we say that you can have a revolutionary solution, that can skyrocket your marketing campaigns without putting strenuous efforts while empowering your marketing team to execute your campaigns with finesse? 
If you are affirmative, then we have a path-breaking solution for you, and that is Salesforce Marketing Cloud. It is an innovative solution that assists organizations to control and manage their online marketing tasks seamlessly.
Whether it is running personalized email campaigns or monitoring social media networks, you can do everything from using a unified platform, that is Marketing Cloud.
In this blog, we will walk you through the complete Salesforce Marketing Cloud platform, its eco-system, its components, business benefits, and various other aspects that can enlighten you about the role Salesforce Marketing Cloud can play to transform your business processes and customer experience workflows.
What is Salesforce Marketing Cloud?
Salesforce, which is known as the most popular CRM platform in the world has launched Marketing Cloud in Oct. 2019. It is an exceptional solution that can power up your digital marketing efforts, understand your customers, and reshape your relationship with customers to attain optimized business outcomes.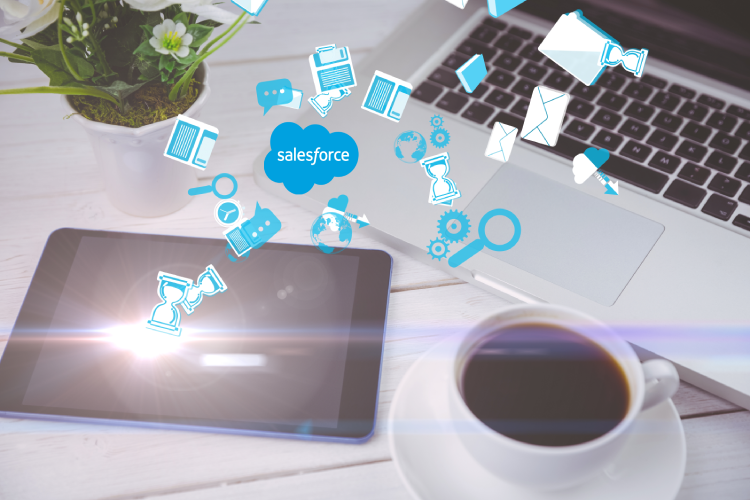 Marketing Cloud is designed to enable businesses to send the right messages to their customers while gaining an in-depth insight into their behavior to enhance engagement methods. Marketing Cloud is equipped with various marketing automation tools that allow you to implement a plethora of customizations to your customer and unleash a new era of digital capabilities to your enterprise.
Salesforce Marketing Cloud is gaining massive traction among organizations and technology enthusiasts, and currently, it holds a health market share with several thousand renowned organizations using it to manage their marketing and customer engagement activities.
It is being loved by every business or industry such as Finance, Media, Retail, Hospitality, Food delivery, and Entertainment to name a few.
How Does Salesforce Marketing Cloud Work?
Marketing Cloud indeed uses Artificial Intelligence and Automation to target your customer with emphatic and relevant digital marketing strategies. It captures and processes the primary, secondary, and third-party data to drive growth by approaching untapped customer segments.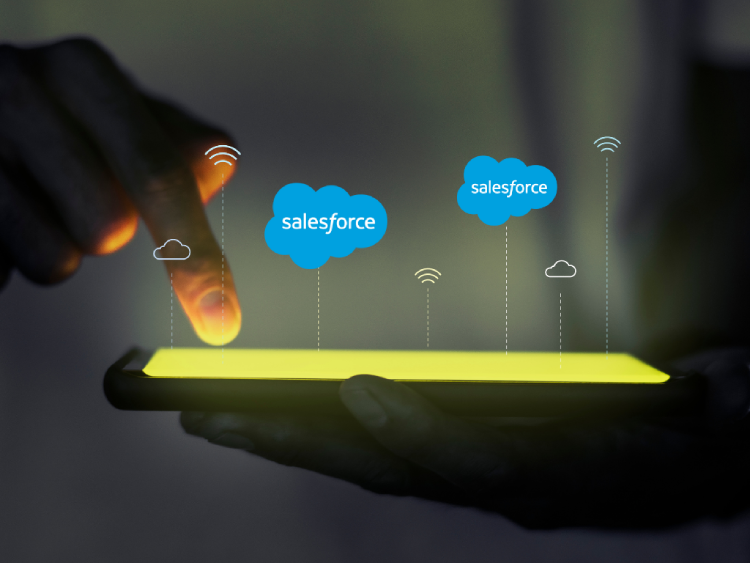 Marketing Cloud offers four primary features: Journey Builder, Email Studio, Marketing Cloud Connect, and Analytics Builder.
Email Studio enables digital marketers to develop smart and efficient email campaigns by fetching data from all departments. It allows an organization to reach out to their customers at any time so that they can develop a healthy and robust customer relationship.
It enhances the content quality, which makes your emails attractive and more probable to be opened and clicked on. It gives you a credible method to serve the right content to your customers and augment your customers' experiences to the next level.
Journey Builder allows you to manage and control the customer journey by creating personalized relationships at all stages of the customer journey life cycle. It transforms a routine marketing campaign into a multi-branched and fully-fledged customer journey.
It helps you Identify interactions and touchpoints, utilize event-driven triggers to respond to customers proactively to deliver the correct message at the right time.
With the help of Analytics Builder, you can monitor and measure the performance across the customer lifecycle and multiple channels. It helps you to adapt or modify your marketing approach to enhance Salesforce Revenue and offer better customer experiences.
Marketing Cloud Connect acts like a switchboard to augment and unleash the abilities of the above tools. It helps you to access Salesforce campaigns and reports, devise a strategy, target customers easily, and serve them to personalize messages by utilizing all your CRM data in Marketing Cloud.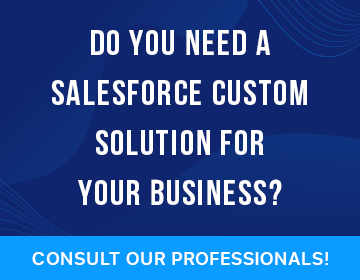 Salesforce Marketing Cloud – Products
Salesforce Marketing Cloud offers a variety of products and tools, that enable organizations to fast-track their digital marketing journey. Every product offers a unique bouquet of functionalities and features that play an important role in strengthening your customer touchpoints and improving business sales.
Journey Builder

–
It is the most exciting feature of Marketing Cloud, that helps organizations to serve personalized experience at all stages of the customer journey lifecycle. It helps you comprehend and develop a strategy to create a unified customer experience using various interaction methods such as mobile, web, advertisement, or email.
It helps you to identify the refined moments that can drive your customer experience and use them to set up one-on-one customer relationships.
It helps you to harness your customer's information based on their browsing habits, behavior, preferences, expectations,  and purchase history, to craft personalized communication and messaging. 
Data Studio

–
It is an exclusive tool that enables organizations to discover exclusive customer insights, that can help you with decision making. It comes with a simple but highly efficient audience discovery tool, that helps marketing professionals in exploring untapped audiences rapidly.
This tool helps organizations to manage their customer data efficiently, it comes with some exceptional capabilities to store and share their information easily. It is equipped with necessary checks and controls so that public data is shared only with trusted partners.
Social Studio

–
It helps organizations to understand their customer's experience with social media interfaces in real-time. It offers comprehensive reports and insights into an organization's social media accounts.
It enables organizations to fetch a vibrant picture of their consumers by directing their social media content onto their Custom Relationship Management platform.
It also helps professionals in developing and approving custom content for multiple social media accounts and networks. It comes with a dynamic marketing command center that helps your marketing professionals to monitor the marketing and social media campaigns activities with a unified interface.
Datorama

–
It is indeed a unified dashboard that enables organizations to capture and review the performance and insights of all their marketing channels. It provides comprehensive insight and reports of your social media, email, sales platform, and web landing pages, that allow you to improve your business's scalability and efficiency.
It comes with a brilliant marketing dashboard, that can help your marketing professionals seamlessly optimize sales leads, conversion, and pipeline the growth trajectory.
Email Studio

–
It lets you tap and engage a wider audience size by developing and distributing smarter emails. It allows your digital marketers to make your customer engagement better and drive it towards success.
It doesn't mean if it is a primary marketing campaign or a complex one-to-one messaging, Email Studio can just serve your purpose with ease. 
It comes with a unique drag-and-drop segmentation tool, that enables organizations to filter hundreds and thousands of customers' profiles in a few seconds.
It efficiently segments the customer profiles based on their information, which makes it easy for organizations to engage customers with personalized communication. It can automate all functions for you, such as data import, custom messaging, or custom reports.
Advertising Studio

–
It helps organizations harness customer data from multiple sources to develop a highly bespoke customer experience.
Be it Facebook, Twitter, or Google, it synchronizes the customer's information in real-time and ensures it is updated regularly. It allows organizations to reach consumers on a massive scale.
Pardot

–
It is an efficient salesforce marketing cloud tool, that assists your sales teams to capture more territories and close more deals. It also helps you to automate marketing campaigns, monitor and calculate marketing ROI, and produce more leads.
Pardot's innovative Smart Lead Nurturing feature enables sales professionals to close more deals with lesser efforts.
Interaction Studio

–
This tool helps you drive personalization to a whole new level. It enables an organization to take 1-to-1 personalization while understanding their customers' demands and requirements.
It monitors customers' digital behavior such as active-inactive time, browsing patterns, offline behavior, their interests, and previous purchase to understand their expectations. Organizations can make good use of this data, reshape their marketing strategies to offer better services to their customers.
Mobile Studio

–
It helps organizations to effectively engage their customers with mobile marketing. It helps digital marketers to reach out the potential customers via customized messaging, push notifications, SMS, or group messages.
Salesforce Marketing Cloud Einstein

–
It is an Artificial Intelligence tool that offers your organization deep insights and reports about the performance of your marketing campaigns and customer content. It helps you to integrate your marketing processes with Artificial Intelligence to resolve standard use cases and challenges with way better results.
It comes with a smart data analytics feature that assists digital marketers to make upright and qualitative predictions. It helps you to send timely alerts that can improve the performance of your marketing campaigns. 
Advantages of Salesforce Marketing Cloud 2021
Marketing Cloud offers an extensive range of benefits to any business, that can transform their existing processes and workflows. Here we have a couple of benefits that attract organizations to choose Marketing Cloud over its competitors :
Innovation

–
Marketing Cloud is a synonym of innovation, as it is equipped with a wide range of innovative tools that can enable your business to tap potential customers and improve your digital branding.
Be it for generating leads, executing marketing campaigns, or social media apps, the marketing cloud offers a perfect tool for all your business needs.
It offers exclusive methods to connect with customers and serve them an exceptional experience.
Well-Connected Ecosystem

–
Salesforce marketing cloud is an integrated platform that provides multiple solutions in a single place. Whether you want to send emails, create engaging social media content, tap customers using personalized messages, drive advertisement or develop marketing campaign strategies based on insights, you can perform all this using Marketing Cloud instead of using a separate tool for every business function.
Improved Customer Experience

–
Marketing Cloud helps businesses to offer personalized content and services to their customers, which helps them boost customer engagement and confidence. It helps organizations to comprehend their customer's needs and develop a perfect solution to enhance customer experience.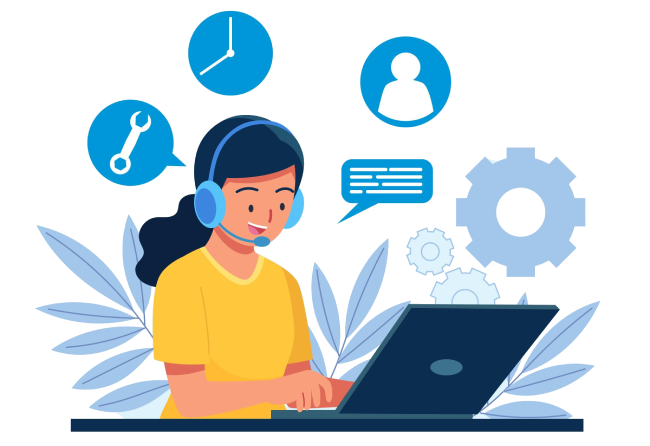 Uplift Sales

–
Marketing Cloud allows your digital marketers to fetch deep insights with analytics and predict sales figures. This helps an organization to use automation tools and drive the strategies to improve sales and ROI to a large extent.
Seamless Customization

–
This is unarguably the most important benefit of Marketing Cloud. An organization can customize it and reshape the modules according to its requirements. Artificial Intelligence and Einstein tools enable you to push personalized communication with your customer based on deep data analytics. 
Security

–
Security is certainly the forte of Salesforce services, and the same trend goes with Marketing Cloud as well. It offers highly secured encryption functionality that makes your customer data safe from all sorts of security risks and vulnerabilities.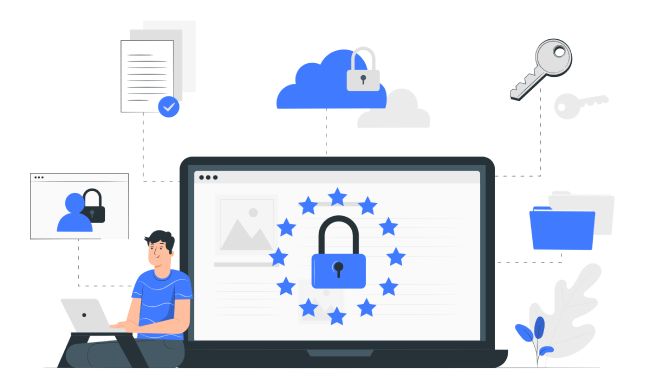 Why Your Business should choose Salesforce Marketing Cloud?
We have a wide range of cloud marketing solutions available in the market, such as IBM Marketing Cloud, Adobe Marketing Cloud, or Oracle Marketing Cloud, etc., then why should you select Salesforce Marketing Cloud for your business? 
Well, the answer lies in its acceptance across all industries. Salesforce Marketing Cloud holds a healthy market share of 24%, which is closely followed by its nearest competitor Adobe Marketing Cloud.
Multiple leading brands such as Western Union, Philips, Aston Martin, etc., are using Salesforce Marketing Cloud for enhancing their customer contact capabilities. 
The stats of these organizations reveal that they have availed numerous benefits by implementing the Marketing Cloud and its best practices.
You can ask a few questions to understand and decide if your organization indeed needs a Marketing Cloud solution. 
Can you predict your customers' next demand or move?

Do you understand how to track and manage all your webinars and events at a central location?

Have you developed landing pages and customized content using pre-loaded templates?

Have you assessed the effect of your marketing campaigns on your end prospects?

Are you able to track your sales and marketing pipelines all over the world?
If the answer to most of the above questions is NO, then it is the right time you should opt for Salesforce Marketing Cloud. It is the right opportunity to integrate the Marketing Cloud with your business processes, as it will help you offer enhanced acquisition and customer service to drive your business to avail unprecedented success.
Salesforce Marketing Cloud – Pricing Models and Cost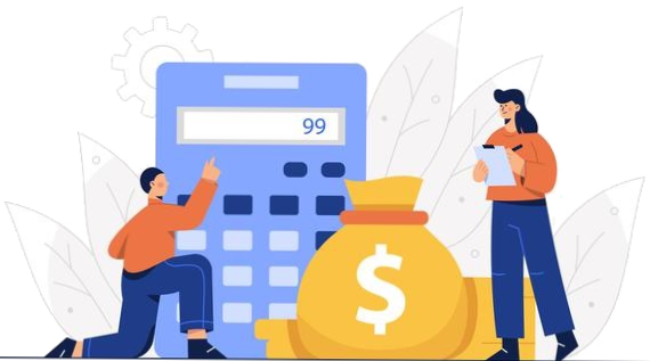 Salesforce Marketing Cloud comes with four pricing models for its mobile, web, and email marketing modules: Basic, Pro, Corporate, and Enterprise.
Basic

–
It offers content creation, content integration, and email marketing functions. It costs $400 a month. 
Pro

–
It offers all features of Basic and adds automation features too. It costs $1,250 for a month. 
Corporate

–
This version is equipped with all features of Pro while adding Journey Builder, AI Einstein, and mobile messaging features to enhance its capabilities. It could cost $3,750 for a month. 
Enterprise

–
It offers all the features, and it enables you to manage multiple businesses as well. This is a sort of customized plan and you must contact the Salesforce representatives to get a customized monthly pricing quote based on your business requirements.
Marketing Cloud – Business Challenges it can solve
Salesforce Marketing Cloud can resolve numerous business challenges. Here we have the 3 vital challenges most businesses are encountering these days. 
Personalization

–
This is certainly a big challenge for any organization to offer personalized content and a consistent experience to its customer. Marketing Cloud enables you to understand the preferences and choices of your customers, their interests and purchasing patterns, their preferred methods of communication. All these aspects can be used to offer a highly personalized experience to your customers.
Linking Information from Multiple Sources 

–
This is another area that is quite challenging for both businesses and customers alike, they submit and fetch information from a plethora of sources. Businesses use various tools such as transactional systems, data lakes, and loyalty systems, etc.
These systems contain a large chunk of customer information, and it is a daunting task to connect all information. Marketing Cloud enables you to connect all the information pieces from multiple sources and put them together to attain a single unified interface for businesses and customers.
Customer Behavior Prediction

–
It plays a vital role in any organization's success, as you can make better decisions if you predict your customer's behavior. You can use Einstein AI to comprehend and predict customer behavior based on their recent engagement and adjust the path of their journey. It enables you to not only personalize every interaction but also offer relevant content and schedule your marketing activities. 

Marketing Cloud – Value and Recommendations
Salesforce Marketing Cloud is unarguably a brilliant solution for businesses to devise and implement robust marketing strategies. It offers a wide range of features, that can help your business to automate its business workflows and processes. 
Based on our observations, we have the following recommendations about Salesforce Marketing Cloud :
Midsize to enterprise-sized organizations small organizations on a constricted budget
| It is Recommended for | It is Not Recommended for |
| --- | --- |
| Massive sales teams | Organizations with a massive mobile presence |
| Organizations that are already using Salesforce services and products | Organizations looking for basic email features only |
Salesforce Marketing Cloud – Conclusion
Though it was a long blog to read, we are pretty much sure that it must have helped you to understand every nitty-gritty of Salesforce Marketing Cloud. Nowadays, every organization is looking to balance its operations and processes to outclass its competitors. 
Salesforce Marketing Cloud is a unified solution that offers amazing value to your business processes such as sales, marketing, services, e-commerce operations, and customer interaction. It helps you craft effective automation strategies and develop a highly personalized customer experience.
Being a cloud-based solution, it offers endless possibilities to even those who are not yet in the Salesforce environment.
So, what exactly are you waiting for? Grab this opportunity and Integrate Marketing Cloud with your business to kickstart your digital marketing efforts in the year 2022 and beyond.
If you have any doubts or concerns about Marketing Cloud, its implementation, or integration with your existing systems, then you can contact Arka Softwares.
We are a foremost Salesforce solution development organization that holds extensive experience in Customer Relationship Management Solutions.
We have assisted various organizations with our niche Salesforce marketing cloud offering and we would be delighted to share our expertise with you. Connect with us and let's embark on your Marketing Cloud journey.