In this technology-driven digital world, most organizations are using mission-critical tools and systems, that can hold and process the vital data for their organization and user. Such tools can provide highly customized dashboards and reports, that can help your organization to make informed and smart decisions.
Salesforce CRM is one such highly popular CRM solution, that has been widely used by many organizations all over the world. Salesforce CRM solution has been developed to streamline the existing processes of an organization, such as marketing, customer service, and sales.
Salesforce cloud implementation and Integration can help your organization to redefine workflows and processes to improve its business relationship and enhance the customer experience.
Salesforce has launched another brilliant solution that has captured the imagination of the market. Yes, we are talking about Salesforce Sales Cloud, which offers enormous resources and advantages for an organization and its customers.
In this blog, we are going to discuss the features of the Salesforce sales cloud, along with the benefits of its integration and Implementation.
What is Salesforce Sales Cloud?
Salesforce Sales Cloud is a Customer Relationship Management (CRM) designed to streamline the marketing, customer support, and sales functions in both B2C and B2Bbusinesses management.
Salesforce Sale Cloud allows you to make numerous customizations to address your business requirements and it also enables you to accumulate your customer information in a unified place.
Salesforce Sales Cloud integrates lead generation, marketing, sales, business analytics, and customer service processes.
It is a Software as a Service (SaaS) based platform that could be accessed via mobile or web. It offers a real-time social feed for the users, where they can interact, ask questions, and share relevant information with the community. It offers AppExchange, which allows you to access a plethora of business-specific applications.
Important Features of The Salesforce Sales Cloud
Let's explore some important features offered by Salesforce Sales Cloud :
Customer 360
This helps organizations to get a 360-degreeimpression of their customers. It allows you to fetch customer-specific information such as invoices, payments, issues raised, ongoing projects, and closed projects
Effective Lead Management
It helps you to track the leads easily, make effective decisions, and perform campaign optimization across different channels at every possible stage.
Account and Contact Management
It allows your account and sales team to have critical insight into your clients from preceding discussions or conversations on multiple channels. It also enables you to fetch in-depth customer insights from social media handles and platforms.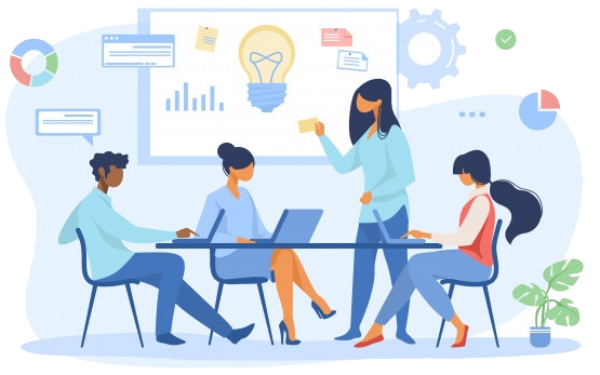 Efficient Campaign Management
Salesforce Sales Cloud offers several modules to help you manage your outbound marketing campaigns. It also offers seamless analysis capabilities to assess and improve the ROI of your marketing campaigns.
Opportunity Management
You can utilize Opportunity Management to manage and streamline all the deal and sales processes. It allows your sales team to fetch real-time insights and updates.
It helps your team to efficiently track the standard or quoted prices, product codes, and formation of up-to-the-minute quotes.
Sales Path
This enables your sales team to seamlessly manage all sales processes while engaging with other teams.
Read Also:-
Product Management
This feature allows businesses to manage their product master.
Pricebook
It allows you to observe the market demand and product availability and then set different prices for different markets or customers.
Tasks & Event Management
This feature can help your different teams and Executives to manage their day-to-day tasks and activities seamlessly.
Process Builders
It facilitates the business workflow automation and improvement in sales supervision at the same time. You can automate the repetitive tasks of your sales team without any hassles.
Sales Cloud Einstein
It allows you to perform advanced analysis on your historical and pipeline data, opportunities, and trends. It provides your sales team with deep insights to make effective and faster strategic decisions.
Reports and Dashboard
It helps your sales managers to acquire a cohesive understanding of their team's performance. You can fetch in-depth report of your various functions, that helps your teams to make better decisions and devise smarter sales strategies.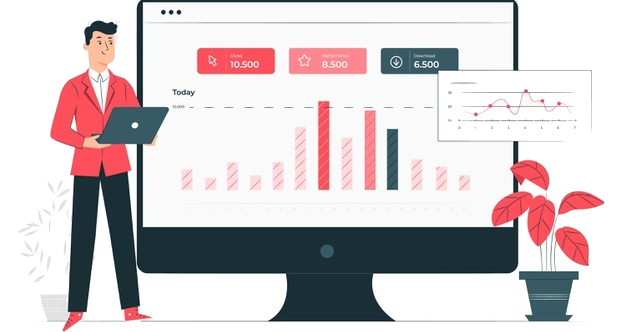 What is Salesforce Sales Cloud Integration?
It is a process of linking Salesforce Sales Cloud with other applications, tools, and platforms. An efficient integration allows an automated data flow between different systems. The integration is performed through a user interface, business logic, and Data.
Salesforce Sales Cloud enables you to integrate collaboration tools, CMS, Email applications, Salesforce Marketing Automation platforms, Cloud platforms, and Communication tools, and more.
Benefits of Salesforce Sales Cloud Integration
From implementing process automation to enhancing productivity to tools collaboration and beyond, Salesforce Sales Cloud integration can assist your organization to avail numerous benefits :
Renovate data infrastructure
With more digitalization of processes, organizations are bound to deal with an unprecedented volume of data. Well, data generation alone is not a challenge, another critical aspect is to manage the data and fetch the dee-insights to make an informed decision.
Salesforce Sales Cloud Integration can certainly help you renovate your data infrastructure and make the most of your business and customer data.
Driving Productivity
For any Sales team, it is critical to have a unified source from where they can fetch the data. Organizations use multiple tools or CRMs, and most of the time it is quite challenging to manage the data between different tools and teams.
Salesforce Sales Cloud helps you to integrate all your system components, which helps you to save time and resources, which ensures better productivity in return.
360-degree customer view
With time customer behavior is changing and their expectations are also soaring unprecedently. Any business needs to connect with its customers, influence them, and retain them by devising effective engagement strategies. To accomplish it, you need to understand the behavior and expectations of your customers better.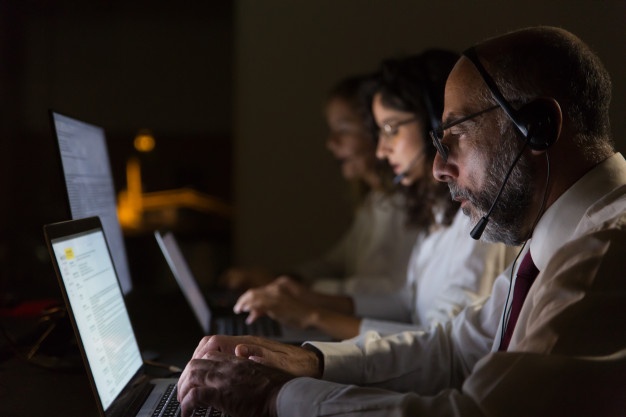 Salesforce Cloud integration allows you to fetch data from multiple sources to get a 360-degree view of your customers' behavior, requirements, and pain points.
Empowering Automation
An organization usually has a plethora of recurring and repetitive tasks, that require a lot of human resources.
However, with the implementation of human intelligence and automation, we can automate such tasks and save on cost and resources. It also ensures your workforce remains focused on other core functions.
Salesforce Sales Cloud enables easy automation of such tasks and helps your organization to enhance productivity and save a lot of cost and resources.
Smarter decision-making
Data is siloed could be the biggest roadblock for any organization while taking any decision. Your business needs to access all data to simulate various scenarios, understand the risks and benefits, perform SWOT analysis before making an informed and effective decision.
Sales Cloud's integration with other systems like CRM, Finance applications, and ERP to avail a better view of all areas to make smarter decisions.

What is Salesforce Sales Cloud Implementation?
You have purchased the Salesforce Sales Cloud license, but that doesn't end the story, as you should know how to implement it to get the most out of your business.
Sales Cloud Implementation is a process, which helps you to adapt and customize according to your business requirement, which helps you to avail enormous benefits.
You can setup a focused team to implement Sales Cloud, which must include a Sales Cloud consultant, a project manager, and a couple of Salesforce developers to just get started.
Benefits of Salesforce Sales Cloud Implementation
As we said, Sales Cloud implementation is a process to adapt the solution according to your business requirements. A perfect Sales Cloud implementation can help you avail the following benefits :
Swift Service
Salesforce Sales Cloud can be utilized to target marketing funnel and automate personalized messaging. Sales Cloud helps sales teams and enhances customer serviceableness to assist your customers.
If your sales team is aware of the preferences and interests of consumers, then they can pitch in better to solve their concerns proactively. Since Sales Cloud provides in-depth data on a dashboard, your teams don't need to waste time digging information.
Effective Collaboration
As Sales Cloud is a cloud-based solution, it could be accessed by your teams from virtually anywhere. Your Sales and Marketing teams can access the shared records and perform all sorts of operations to improve your organization's decision-making capabilities.
Dependable Reporting
Data is an essential part of any organization, where it can fetch data from multiple sources such as CRM, business software applications, and social media tools, etc.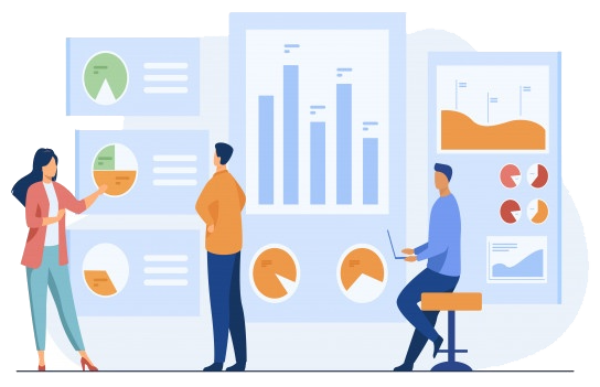 Accumulating the data only doesn't serve the purpose, until and unless it is sorted, cleaned, structured, analyzed, and made into any effective action, the data is indeed useless. Sales Cloud offers various modules and tools, that can help you fetch the data from various sources, clean it, analyze it and make good use of it.
Dashboards
In a conventional method, while creating a report or dashboard, you have to import the data, determine what is important, and then develop a graphical representation of this data to offer a glimpse of this data to the higher management.
With the implementation of Salesforce Sales Cloud, you can setup a separate dashboard for every entity of your organization. These dashboards give the management a glimpse of the data and performance of different teams, which helps them to make appropriate decisions and develop better strategies for the future.
Personalized Outreach with Automation– For any business, it is critical to offer personalized messaging and marketing campaigns to its customers.
Sales Cloud allows a business to implement data-driven activities to capture customer behavior and provide a personalized experience for both automated and manual campaigns. This gives your organization an added ability to approach and engage your customers to reap huge benefits.
Conclusion
While Salesforce Implementation and Integration is valuable for businesses, a botched approach can prove costly in terms of significant errors, service downtime, legal issues, and even loss of brand reputation. The key reason for the failure of Salesforce integration and implementation could be the lack of adequate skillsets and seasoned resources within an organization.
To ensure a successful implementation and integration of Sales Cloud solutions for your organization, it is always recommended to engage a renowned and experienced Salesforce solution partner.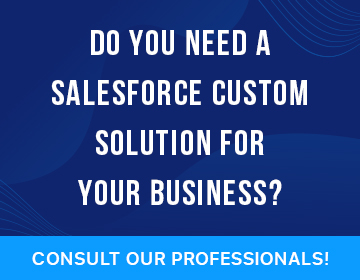 They will not only help you manage various Sales Cloud integration projects but also leverage advanced technologies and resources to offer unprecedented functionality and scalability for your business.
At Arka Softwares, we support businesses in their Salesforce Sales Cloud implementation and integration initiatives. We offer a devoted and enthusiastic team of Salesforce Sales Cloud consultants, who can handle complex integrations and resolve problems rapidly.
Let's

build something great together!

Just take one step forward and we can build history.

Want to build something good for the business but still good for the customers?
You know the answer is, Yes!