It is imperative that you clean your house on a daily basis. However, those with a hectic schedule may find it challenging to maintain a daily cleaning routine at home. In such a case, top house cleaning service apps in Dubai come to the rescue and serve a great help.
In Dubai, there are a number of home cleaning applications that will allow you to quickly and conveniently get in touch with them while you're on the go. A team of professional cleaners has the equipment and expertise to give your property a thorough cleaning.
While there are many popular home cleaning apps in Dubai, it might be challenging to choose one that meets your specific needs and is within your price range. As a result, we've developed a list of the top house cleaning service apps in Dubai for your convenience.
Top House Cleaning Service Apps in Dubai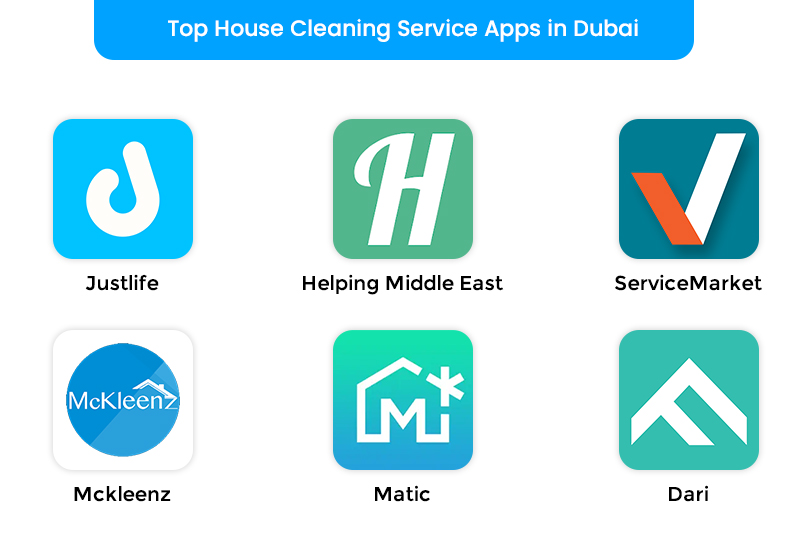 #1 Justlife (Justmop)
One of the top house cleaning service apps in Dubai that provides a variety of on-demand cleaning services in Dubai is Justlife. Cleaning, furniture care, deep cleaning with industrial supplies, and other upkeep services are all part of what they offer.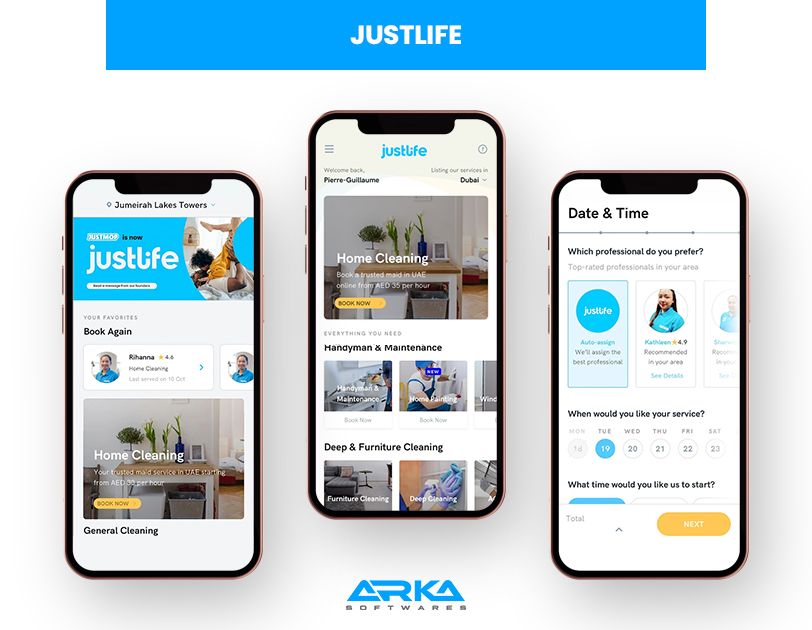 The app allows you to schedule hourly or weekly housekeeping as well as part-time maid services. Users can select the desired service, schedule it at their convenience, and provide any relevant notes directly in the application.
The app will then recommend the best local cleaning or service company based on your preferences. The app shows you the real-time location of experts along with their reviews and profiles.
#2 Helping Middle East
In order to keep our air conditioners functioning properly, it is vital that we get the air filters routinely serviced and cleaned, since we are all well aware of how clogged they can become due to the dust in the city.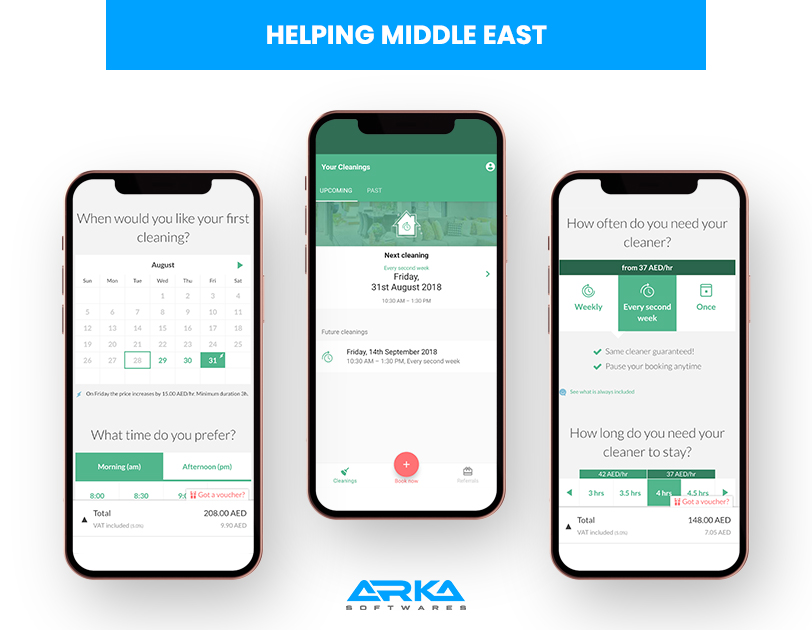 If you need air conditioner cleaning services app like UrbanClap in Dubai, Helping Middle East is among the top house cleaning service apps in Dubai.
In addition to providing the highest quality air conditioning cleaning in all of Dubai, the fast maids and assistants are available whenever you need them. Villas and apartments in Dubai will have different costs associated with them. 
#3 ServiceMarket
ServiceMarket is another excellent option for those searching for a house cleaning application in Dubai. You can choose from more than 25 distinct expert home services apps. ServiceMarket's experts are accessible seven days a week and provide the full range of standard housekeeping services in Dubai, including dusting, vacuuming, mopping, and dishwashing.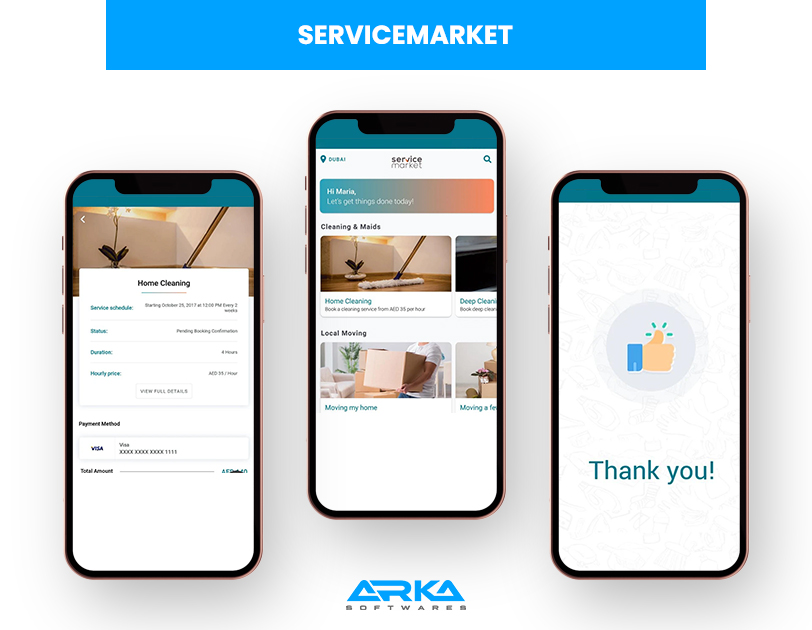 Booking a cleaning service through an app allows you to get help the same day, often within the hour. At ServiceMarket, hourly cleaning rates begin at AED 35.
From time to time, the app will host special deals and discounts. Additionally, a 10% discount is available if weekly cleaning is selected.
#4 Mckleenz
"McKleenz" is a Canadian-run business that has been an integral part of the McMaster electromechanical network in the United Arab Emirates (UAE) since 2009. McKleenz provides a wide variety of cleaning and maintenance options for both residential and commercial properties.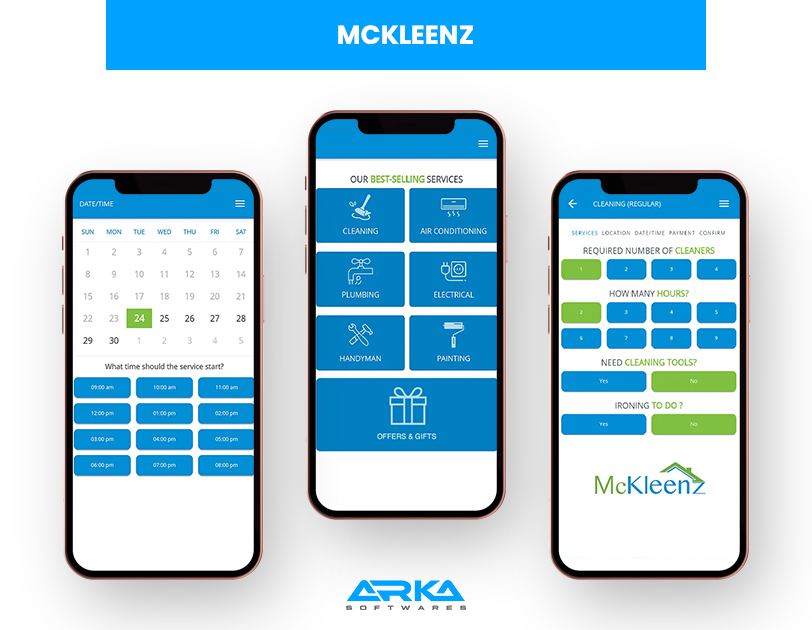 McKleenz delivers unbeatable quality services at highly affordable rates because of its huge team of experienced technical and cleaning workers, extensive transportation fleet, centralized facilities, and prestigious operation headquarters in Downtown Dubai.
#5 Matic – Home Service
Matic is a home cleaning service that operates in Dubai and throughout the rest of the Gulf Cooperation Council (GCC) and the Middle East and North Africa (MENA). You have the option of booking services on an hourly or monthly basis, depending on your needs.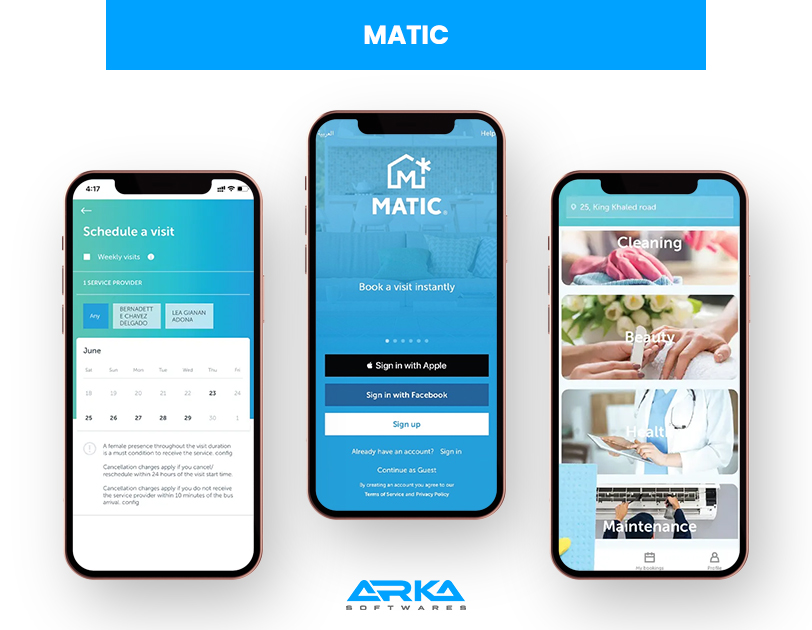 Furthermore, their house cleaning application allows you to engage either full- or part-time cleaners. All of this can be scheduled in under a minute using the application, and a cleaner with a perfect 5-star rating will show up at your door.
Matic conducts extensive background checks on all of its cleaning staff. Matic offers cleaning services for as little as AED 29 per hour.
As an added bonus, if you need to change your appointment time or cancel within 24 hours, there will be no fees incurred.
#6 Dari – Home Services
Dari is another name among the top house cleaning service apps in Dubai that assists people to find reliable service providers for their homes. With the use of cutting-edge technology, it intends to revolutionize your daily life in every way possible. While you relax and enjoy your spare time, their intuitive application will happily put you in touch with reliable service providers.
Benefits of Home Cleaning Service Apps in UAE
Benefits for Customers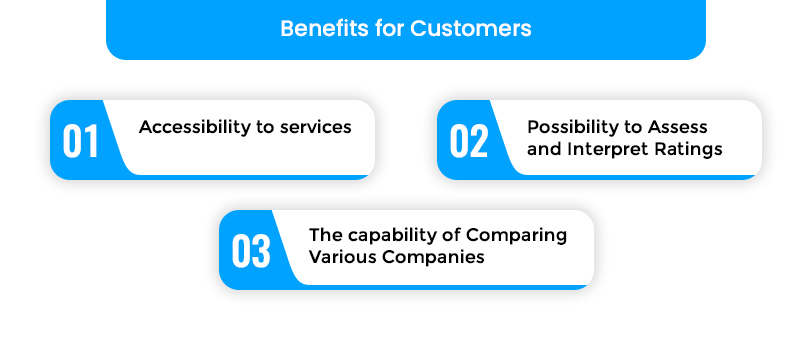 Accessibility to services
The information provided by mobile applications for cleaning services, such as services provided, costs, schedule, availability, etc., is extremely simple to access by users. When they need something, they just have to click once, and it will be done. 
Possibility to assess and interpret ratings
The standard of service that the customer can expect is revealed in advance. The app allows them to research the cleaners they are considering hiring before making a final decision.
This is a game-changer for service quality and should not be underestimated. Typically, these evaluations give a precise assessment of the work involved.
The capability of comparing various companies
Customers may check out multiple cleaning service options side by side and select the best one for them based on factors like cost, proximity, and more. To learn more about the organization, they can easily get all the data they need.
Benefits for Service Providers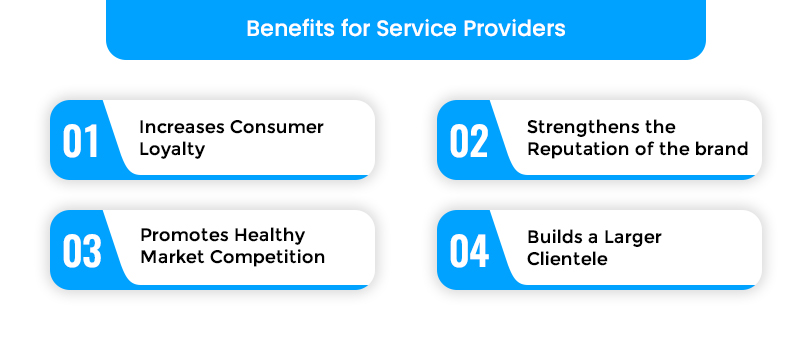 Increases consumer loyalty
Customers are more inclined to re-use a service if they have experienced satisfaction with it. In addition, regular customers receive discounts in the form of coupons, which is another perk of sticking with the same cleaning service.
Strengthens the reputation of the brand
The company can improve the public's perception of the brand through the use of the mobile app. It functions similarly to a newsletter in that it informs customers about the many ways a company can meet their needs. Users will be drawn in and the client base will grow if the interface is both interesting and informative.
Promotes healthy market competition
The market for mobile apps is highly competitive, and the ones that offer the most value for money tend to succeed. In order to stand out amongst similarly ranked competitors, it is necessary to conduct market research to learn what those competitors offer.
One way in which companies can communicate with their clientele is by making them aware of promotions and discounts. 
Builds a larger clientele
Sales growth and new clients can be achieved in as little as one to two months after a company's inception with the help of an effective marketing strategy.
Considering the market need for janitorial services, the company stands a good possibility of expanding its sales if it provides exceptional utility.

Conclusion
There is a significant opportunity for businesses in the home cleaning industry, so if that's something you've been considering, you're already well on your way.
You can hire a dedicated developer for your house cleaning service app and the cost of app development may not exceed $20,000 in total. The cost may appear to be exorbitant at the moment, but the advantages will greatly outweigh the investment.
FAQs for Household Cleaning Service Apps