Gone are the days when finding a maid for household tasks used to be an excruciating process. After all, when technology is making our lives easier on every level and why should it lag behind in this aspect.
After shopping apps, taxi-booking apps, e-commerce mobile apps, today the concept of On-demand maid booking mobile app is also gaining popularity among people. This way, they bring in new opportunities for the businesses to flourish.
These on-demand maid booking apps cover various services from cleaning the house to managing the kitchen, and everything is managed easily by the customers by using that maid-booking app on mobile devices. Among the many apps that are offering maid on-demand service, few are Serviz, Homejoy, Handy, MaidPro Mobile, Get Maid, Best Cleaners.
If you are looking for creating your own on-demand maid booking or home-service app, then this blog will comprehensively guide you through the whole procedure of app creation. In addition, you will know how you can come up with a superior-quality app and offer great convenience to your customers.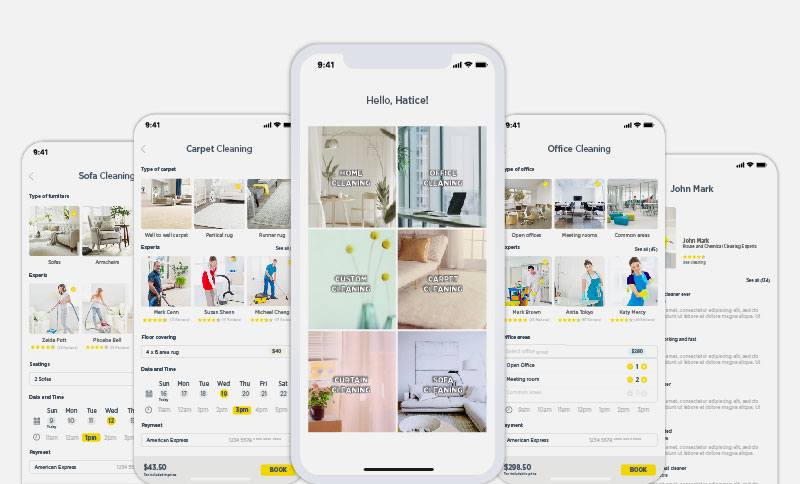 How Helpful are On-Demand Maid Booking Mobile Apps?
In this extremely busy world, everyone can benefit from a little help that comes his or her way. The on-demand maid-booking mobile apps prove to be of immense help to the working people as well as house members. These apps offer specialized services for various categories, be it cleaning service, laundry service, or maids-for-hire. Needless to say, managing these tasks by our own is very exhausting, physically taxing and time-consuming and often takes up the whole day, leaving no time for other activities. 
However, now with the on-demand housemaid apps, people can easily assign these gruelling tasks to a hired help of service persons. Not just the customers, but these apps are also beneficial for the service workers as they don't have to go house-to-house asking for work, and all they require is to register into the app to start getting work and earn a good sum of money for their hard work.
Understanding how On-demand Maid-booking Mobile Apps Work
 It is pretty simple to understand the service mode of a maid booking mobile app. It goes like this: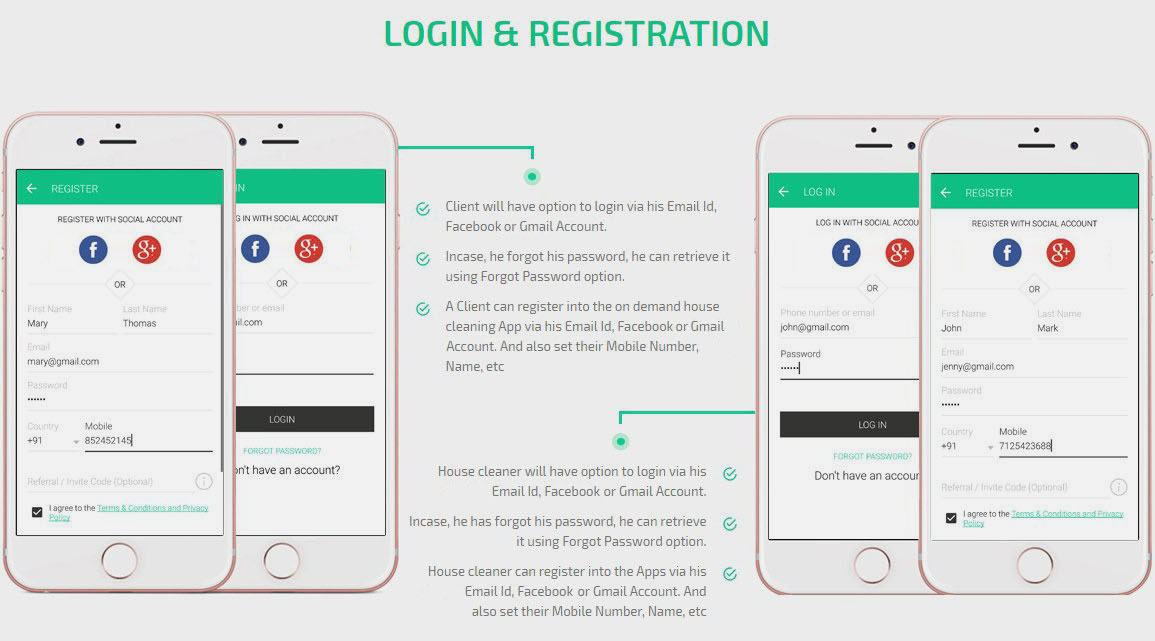 Register to the app as a Customer: As app customers, you just require to enter your required details and then just begin hiring personal maids & cleaners. The customers can choose from wide-ranging services offered by the app, like a full-time maid, part-time maid, home cleaning, laundry cleaning maid, or can enter in for customized requests by specifying your requirements and requests. Not just this, but an app customer can pick a convenient time slot to get a customized help.
Register to the app as a Service Provider: By signing into the app as a service provider – whether individually or as a firm – you can offer your cleaning services to numerous clients in the area or in the vicinity. It gets easier for the service providers to set & manage available timings & services from the app. Also by signing up with the app, they can also receive the customer requirements for maids, revert with the suitable quotes, track payments, update the task status and more.

Common Categories for On-Demand Maid App
Below we have mentioned the common categories for the on-demand maid booking mobile apps. They consist of:

Full-time Maid || Freelance Maid || Regular Home Cleaning || Laundry Cleaning Deep Cleaning || Office Cleaning || Garage Cleaning || Utensil Cleaning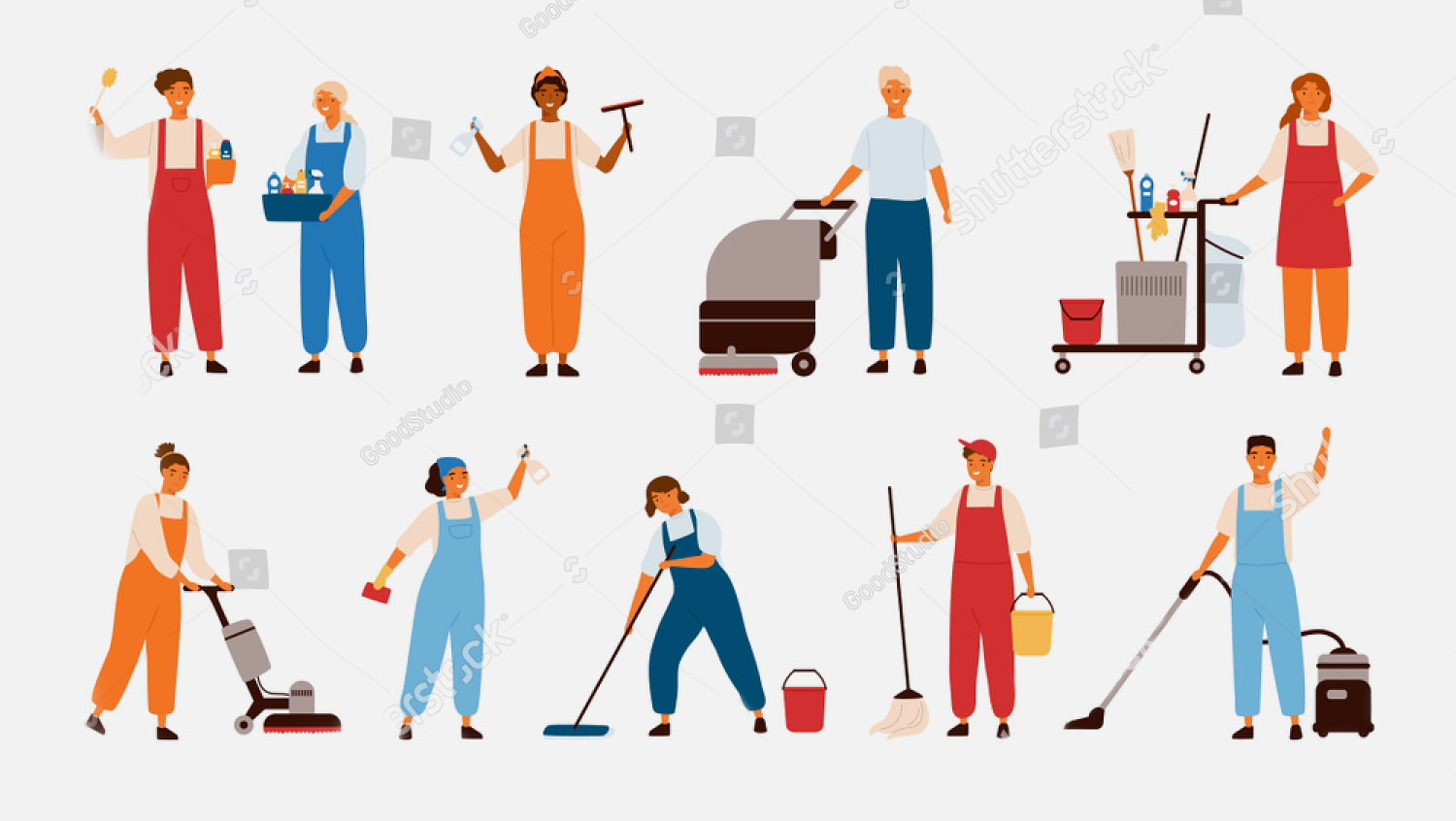 Usually, these are the services that are offered by the on-demand maid booking apps. However, most apps also provide a customized request section, where customers can enter in their custom requests and then they receive a price quote and can go ahead accordingly. App creators and entrepreneurs can choose to add as many services and categories, request for the customized pages & add the elements as per requirements. 
How many types of Business Models are there for On-demand Maid booking app?
Basically, There are Three Types of Business Models in this App Category:
Curating Model:  In this model, the app comprises of a directory of professional & experienced home-service persons who are located in the vicinity. Here, the individual professionals are able to list themselves under a specific category of the household services. Usually, this app works as this reference guide for the customers, where it provides all the information regarding the range of offered services, used equipment, techniques, ratings, and reviews of the professionals.
The customers here would:
Get the entire list of home-service professionals in the vicinity.

Can be compare prices charged by the different home-service professionals.

Can pick the professionals as per their requirements.

Receive complete information, like price estimates, timings, special equipment details, ratings, and reviews, etc.
On-Demand Model: This model is suitable for those who run their own firm of home-service professionals, consisting of laundrymen, house cleaners, etc. By having an app platform, they would be able to give a boost to their business and enhance the overall experience of their professional customer service. Creating a customized maid on-demand app will help in growing their businesses and manage well all the service requests from a mobile app via real-time tracking.
The customers can:
Tap on their mobile device's screen to book a request for a maid or house cleaning or anything required.

Schedule an appointment as per the convenience of the customers.

Can get a fixed or fair price estimate for the requested service, as soon as the requirement is entered.

Make online payments once the task is done.

Send feedbacks for the professional services they received by the company.
This model allows the entrepreneurs to offer quality service and a great experience to their customers via the easy-to-use mobile app.
Online Marketplace: In this business model of on-demand maid booking mobile solution, the businesses can offer best-in-class home-services to their customers by connecting the experienced & background-checked home-service professionals with them. Here the entrepreneurs create a marketplace for the maids and customers by developing two individual apps. Here the customers are able to hire the maids on the basis of their fee, ratings, and reviews given by previous customers.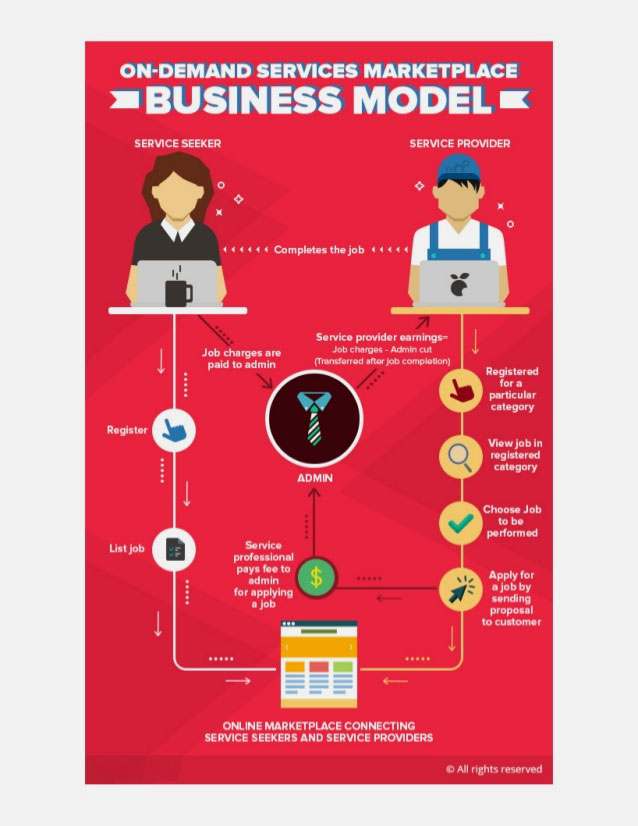 Features for the customers:
Post job requests and accordingly they would be able to hire the home-service professional in their area.

Upon posting requests for jobs, customers would receive customized quotes from various home-service professionals.

Accordingly, they can check the business profiles, ratings, and reviews of home-service professionals.

Then they can pick professionals who very well meet their requirements & area of specifications, and can book an appointment with them.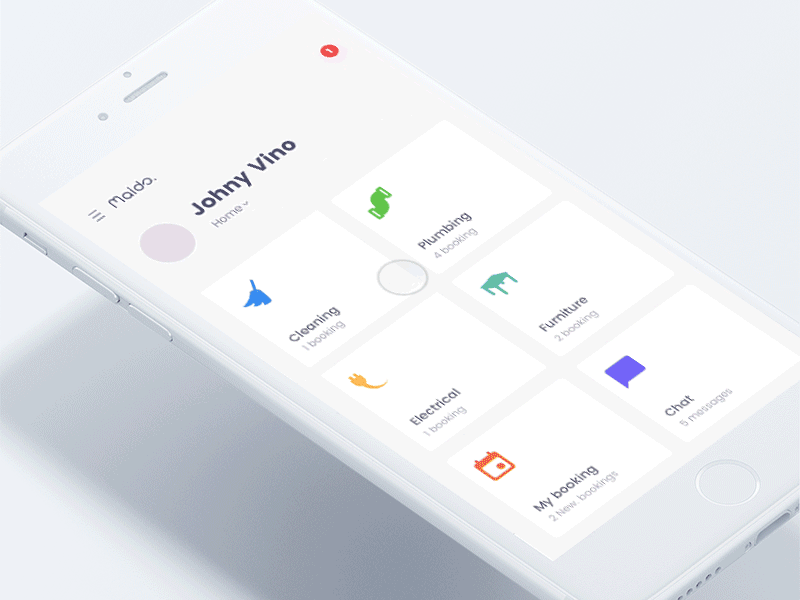 After the job is done, customers can rate and review the received services and home-service professional within the app.
What are the common benefits of Maid on-demand mobile apps?
There are myriad benefits of maid on-demand booking mobile app for your business like it opens your business to wide-number of customers by expanding your network and making the services offered by you available to a large group of audience in an area, or a city.
All this is done by just creating a profile where you specify the kind of services offered by you, along with the charges and the areas where the service will be provided. As soon as you are done, the app will connect you with interested customers and home-service professionals.
Upon satisfying the customers with your services, you are certain to receive rave reviews from them which would further boost your business and increase visibility to the potential clients. The app also allows posting the home-service professionals' experiences with the customers, which can be pretty useful. Hence, it is clear that there are countless benefits of such an app and all you need is to just start and enjoy the privileges coming with it. 

What are the Key Features of a Maid On-demand Mobile App?
Customer
Maid
Admin

Social Signup & Logins
Search Maid in Nearby Area
Select and view cleaner's information
Book multiple maids/cleaners
Cancel/re-schedule booking
Make Payments (Multiple Options)
Real Time Tracking
In-App Calling and Chat
View Order History
Rating & Feedback
Get App Alerts

Update Profile Details
Upload Verification Documents
Accept/Reject booking
Choose from the job lists
Notifications and alerts
Update the end time
View invoices & earnings
View Job History
Track Job Location

Manage Customer & Maids
Add & Delete Details
Verify Documents
Approve/Reject Maid Registration
Manage Bookings
Manage Payments
Advanced Features To Get an Edge Over Your Competitors:
Request Scheduling: This feature is quite a hit among the users, as who would like their request for maid being canceled at the last moment? Thus, with the help of this feature, the user can book the maids as per their requirements, in advance.
Hire Individuals/Team: There are times when someone might require the help of a large number of home-service professionals, for instance when moving into a new home, or in case of a party. For such instances, users book a maid(s) for different services within a single app.
Integrate Push Notification feature: This feature is integral to engage app users with the app. Like, it could be used to notify users about discounts, offers, maid allocation, progression, order confirmation and other useful information that needs to be conveyed to the users. As the user's app engagement increases, it will then also enhance business visibility and help in forming a loyal user base.
Allow Hassle-Free Online Payments: Today people find the option of online payments pretty convenient and in this concept of on-demand maid booking as well, it can be quite useful to integrate this functionality within the app. This way, users would be able to make instant and cashless payments as soon as the service has been delivered to them. Multiple payment modes can be embedded here in the form of debit/credit cards, PayPal, Stripe, Braintree, etc. 
Allocate the Tasks to Users: In this functionality, as per the location form, where requests are assigned for maids and on the basis of their expertise and availability, the admin allocates the maids to the required user. Thus, required help reaches the user in the right manner and the right time.
Integrate GPS Functionality: The Geo Positioning System (GPS) is quite integral for a maid on-demand mobile app, as it helps the users in exploring the maid options in their areas or nearby areas. This way, the customers can conveniently book a nearby maid as per their service requirement using GPS. At the same time, they can help the maids find the right routes by tracking their positioning on the map and then suggesting more optimized routes to reach your place. This will save time and efforts on part of both customers and maids.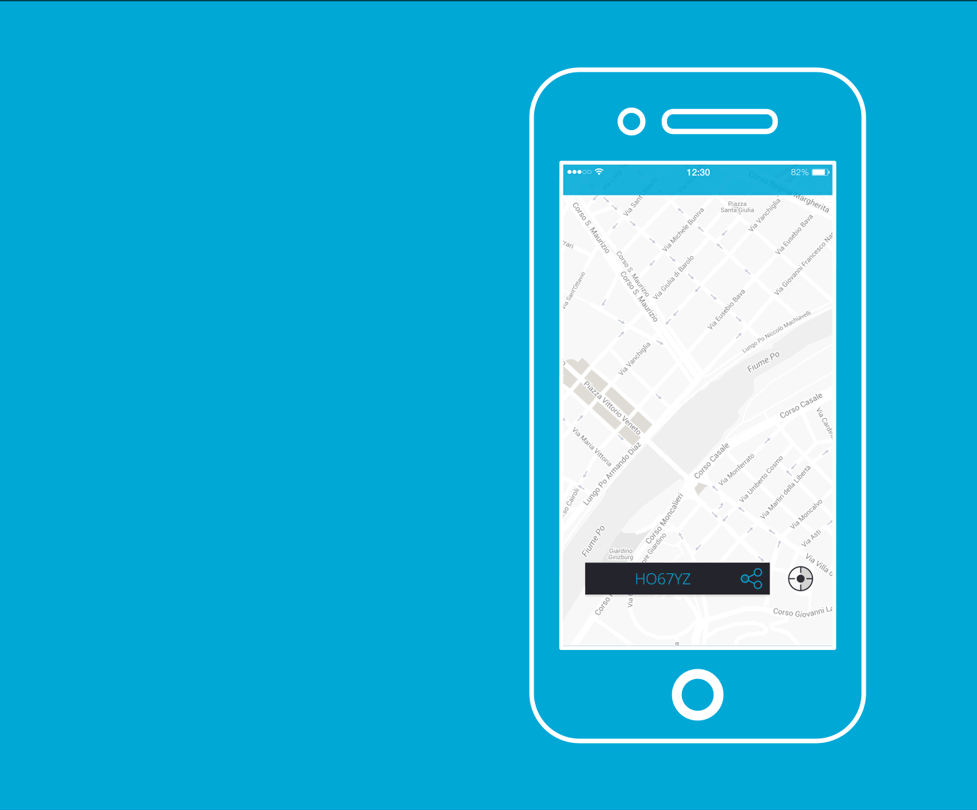 Safety Concern: It is vital on the part of the business to ensure that the background of the maids have been intensively checked, as any kind of dissatisfaction from the customers will earn bad reviews for your app. Thus, ensure thorough documentation and do complete verification of the maids who are assigned by you to the customers. This way you not only take care of customer safety but also save your brand from future troubles.
Required Development Team
The creation of an app is a time-consuming process and same is the case with On-demand maid booking mobile app as well. To build a great app, you need to make sure that the app development team consists of a right set of professionals who are eager to give their best of efforts and devote required time for the app creation process. These professionals need to have great expertise and immense experience in the domain of mobile app development. Meanwhile, the team must consist of:
Project Manager: Responsible to manage the app development process at all levels.
Android/iOS Developers: It depends on whether you are creating the app for the iOS platform, or Android platform, or both the platforms (as per the size of the app). These Android developers and

iOS developers

will help you to build a robust app for the OS of their expertise.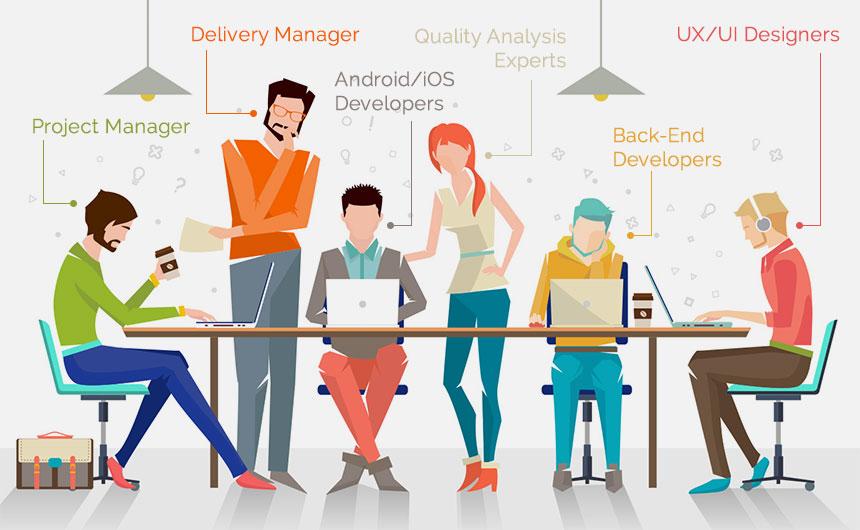 Back-End Developers: These professionals are responsible for the back-end development of the on-demand maid booking app.
UX/UI Designers: This set of designers are responsible for the look and feel of your mobile app.
Quality Analysis Experts: QA experts ensure that the app is smooth running and is entirely bug-free.
Delivery Manager: A Delivery Manager is responsible to deliver the final app to the client.
How Much Does the Making of On-demand Maid Booking App Cost?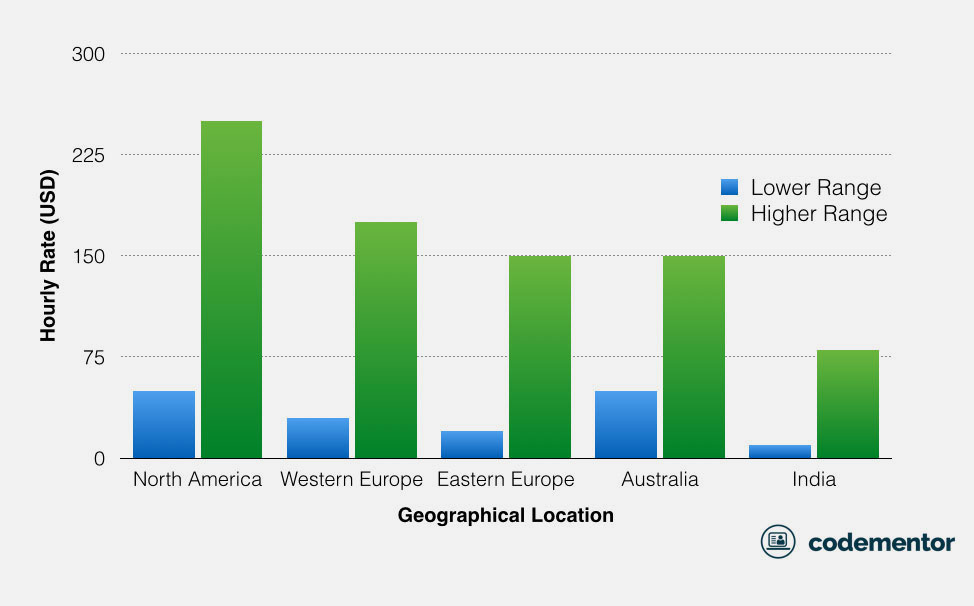 The development cost of creating an on-demand maid booking depends on a number of factors like there is app complexity, number of platforms the app is being developed on, app features, others. However, the most crucial aspect that varies the cost of creating such an app is the development region. Like, the development cost per hour in Australia is $200/hour, whereas in Europe, it is $130, and in North America, the cost goes up to $150/hour. Talking of India, however, it is found in a research that for an app development job, choosing India can be extremely reasonable, as here the app development rate is $80/hour.
"Going by this rate, if you choose to create a basic-functionality mobile app in India, then it would cost around $15,000-$20,000. But, keep in mind that if you choose adding more advanced features to the app, then the cost will accordingly increase."
Why is it Important to Find the Right App Development Partner?
In order to create a highly functional and robust mobile app, you are required to hire an Mobile app development firm that understands your business requirements and is keen to hear about your views and ideas regarding the mobile app. Ensure that you run a past check and its ratings and testimonials from the previous clients. This way you would be able to choose the right development partner for your maid on-demand mobile app.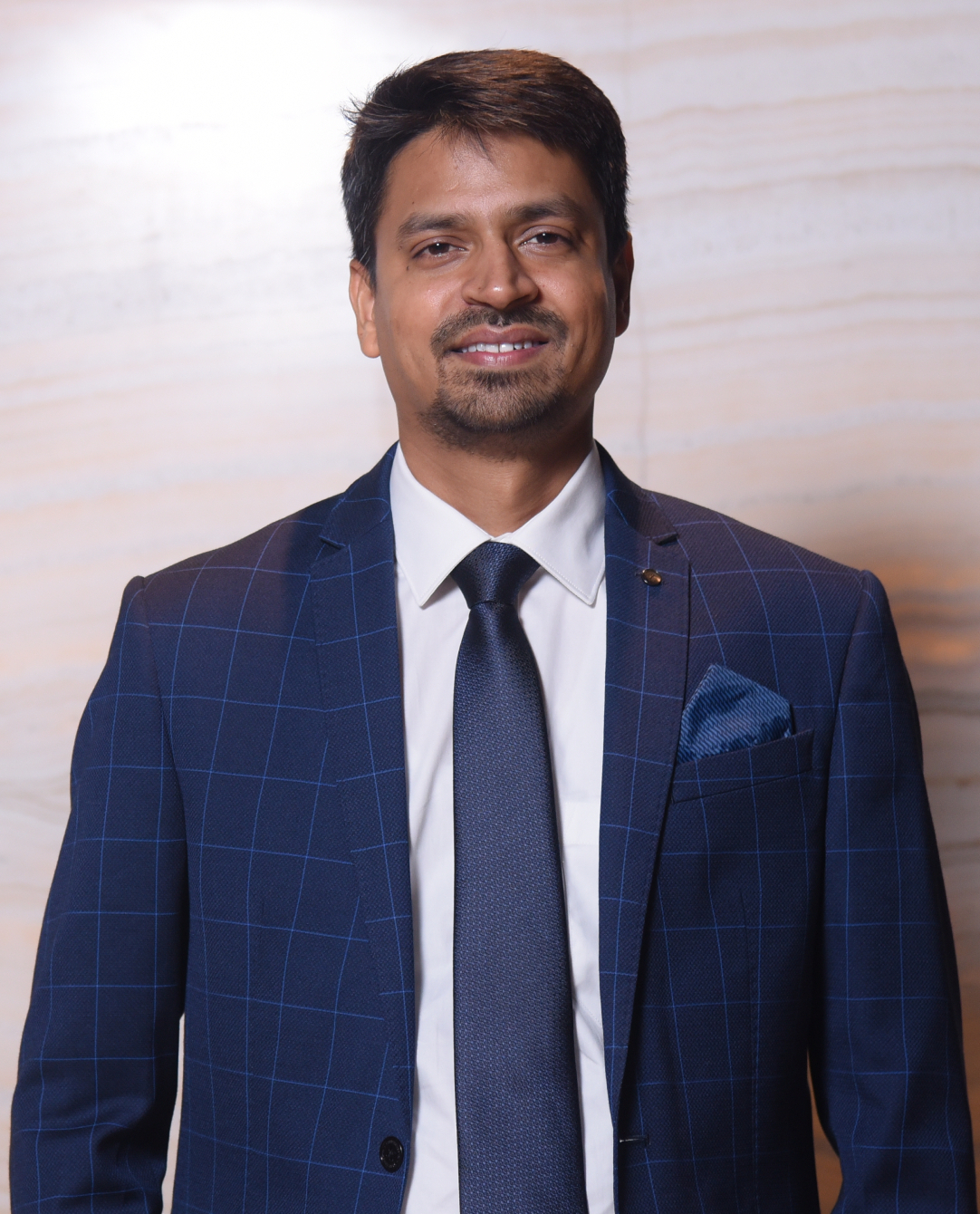 Rahul Mathur is the founder and managing director of ARKA Softwares, a company renowned for its outstanding mobile app development and web development solutions as well as specialized in Android and iOS app development. Delivering high-end modern solutions to all over the globe, Rahul takes pleasure in sharing his experiences and views on the latest technological trends.