Are you planning for trying your hands on the on-demand fuel delivery app? Want to know how you can get this app made and how it can benefit your fuel delivery business? Let us get on with this comprehensive guide and learn the key factors in detail
A fresh notion in the world of on-demand apps is the fuel market. With the aid of their mobile app, this app allows fuel to be shipped to customers whenever and wherever they want.
The use of on-demand software has various advantages, it saves time, provides us with quality tools and assistance during emergencies, has low maintenance charges, and has greater customer loyalty, etc.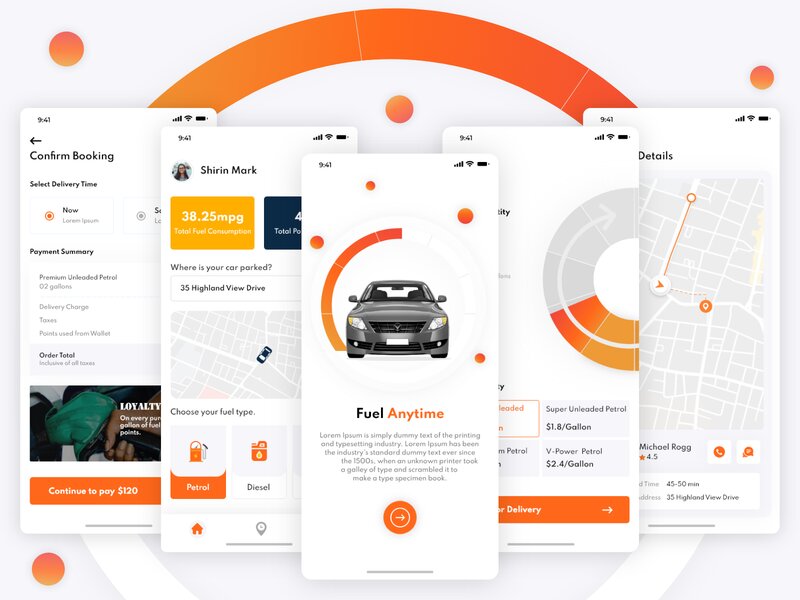 10 years ago it was hard to believe that we will ever get a ride from our doorstep. This is also without our hand being raised to call a vehicle. Getting the desired food delivered at home was unimaginable.
By putting products or services at our fingertips and offering us what we want instantly, all businesses have achieved massive success. Today, in the world of the on-demand app economy, we are happily living.
According to Harvard Business Review Reports, over 22.4 million consumers and $57.6 billion in spending are attracted to the on-demand app economy each year.
As we all know, the market also offers other popular apps. Because of their benefits, on-demand fuel apps are rising day by day.

Are You Aware Of What That Means For Your Company?
With a fuel delivery app, customers can get the tanks of their vehicles filled and make their commute hassle-free. By using an on-demand fuel delivery app, they can place an order, and the supply of the fuel will reach their mentioned locations within the estimated time.
Customers must register their data in the app, share their location and ask for fuel. The driver version of the app helps drivers of trucks navigate to that location and recharge their vehicles.
This on-demand service revolutionized the fuel consumption process by removing the gas station's drive and waiting in long queues to refuel your vehicles. They are now fueling their vehicles
Development with technology can prove to be of endless benefits to your business. If you are looking for opportunities, lets us move on and understand what developing a mobile app can mean to your business:
Leading fuel delivery companies such as Filld, Booster, MyPetrolPump, Yoshi, Gaston, and the fuel industry are increasing their supporters with exceptional capital. This inspired more entrepreneurs to start their businesses in this kind of space on demand.
We all know that Uber is a taxi service provider worldwide. But in this particular space, there is no global leader at the moment. 
1. Connection with the era
It is the users' first preference if anything is available here and now. Uber provides doorstep taxi services. Within an hour, Domino's delivers food to fill the empty tummy.
Apps for on-demand fuel belong to the same age. Right on our doorstep, it delivers electricity. No need to take a taxi, go out, wait in long lines, and refuel the tank of your vehicle.
The on-demand fuel app cuts through the long process and comes straight to the home to deliver the fuel needed.
You will become a part of this "now" age by creating an on-demand fuel delivery app. Talking about the future, we all know that when we do not need to leave our cozy sofa at all, the day is close.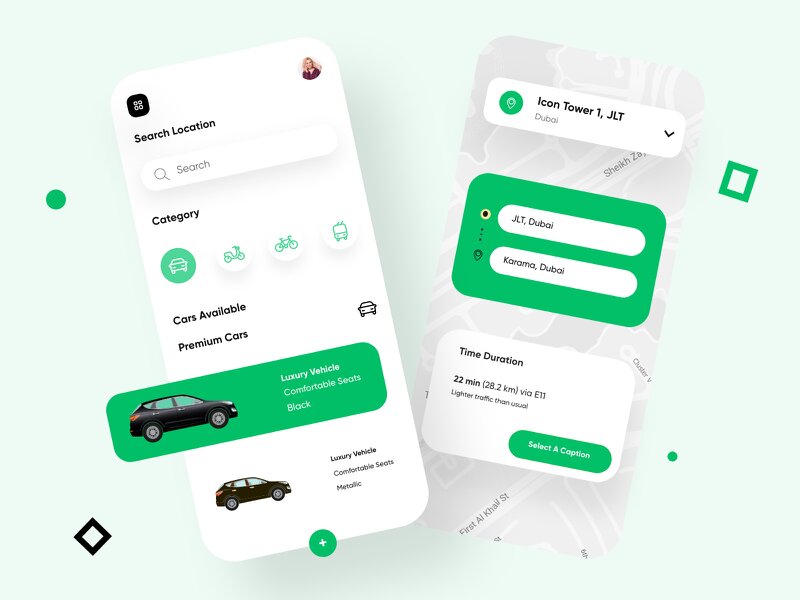 2. High quality
For nearly all the oil and gas industries, fuel adulteration is a troubling problem. The main reason why you hear locals saying which places are good and bad for fuel is fuel adulteration.
You can reduce the problem of fuel adulteration to a great degree by creating an on-demand fuel delivery app. The distribution service of on-demand fuel requires trucks to complete the job.
And almost every day, you refill those vans, which avoids fuel storage for a long time and there is no adulteration problem at all. That means you guarantee a high-quality fuel that will remain the first choice over other petrol stations for consumers.
3. Time-saving
Uber saves individuals a lot of time. At the appointed time, the cab-giant comes to your doorstep. Users don't have to think about getting to the main road, waiting for a taxi, and getting to their destination.
All the while thinking about whether they're ever going to make it on time. Uber takes out the whole process and saves a massive amount of time by delivering doorstep cab services. In the lives of consumers, on-demand fuel distribution plays a similar role.
4. Offers the best solution during emergencies to your customers
Emergency supply is one more requirement that you satisfy with the on-demand fuel app. In the middle of the lane, where there is no close access to fuel, people frequently face fuel problems.
Or in the morning, during working hours, people find their cars running out of fuel. In such situations, at the time of emergencies, you can deliver fuel 24/7 on request.
Perquisites of on-demand fuel delivery services
Save Time
With the on-demand application, you'll save time and may get the fuel during a jiffy after ordering it. With this mobile app development, no more waiting in long queues at the fuel station.
1. Save Environment
There are no fuel or little fuel spills thanks to loose carrying and storing the fuel at the location for future needs.
2. Emergencies Handling
Ran out of fuel in the middle of the road trip? Don't worry, within a couple of taps on the mobile app the fuel is going to be delivered to you during a jiffy.
3. Favourable
Sooner you'll haven't any got to wait within the long queue and refill our vehicle's tank. you'll get immediate fuel with the app. Also, you'll book beforehand for future requirements.
4. Quality & Cleanliness
Refilling the tank using the fuel delivery app may be a cleaner procedure because it is double filtered and doesn't sit down within the petrol tank for weeks. it's regularly cleaned.
5. Payment
Nowadays, every mobile app allows users to use different payment options like e-wallet, credit/debit card, net banking, etc. And here also an equivalent method goes. It allows the user to pay consistently in their comfort.
There are various parties related to your apps like end-users, delivery agents, and business administrators and you would like to form sure that each one of them is satisfied with the procedure of the app. So, normally there are three panels incorporated during a fuel delivery app.
Strategy to Retain Customers in Fuel Delivery App
To be a hit within the field of fuel delivery apps you would like to watch what works great and what doesn't during this arena.
Retaining customers may be a must for any quite app looking to say its authority within the market. So, allow us to have a glance at how we will roll in the hay.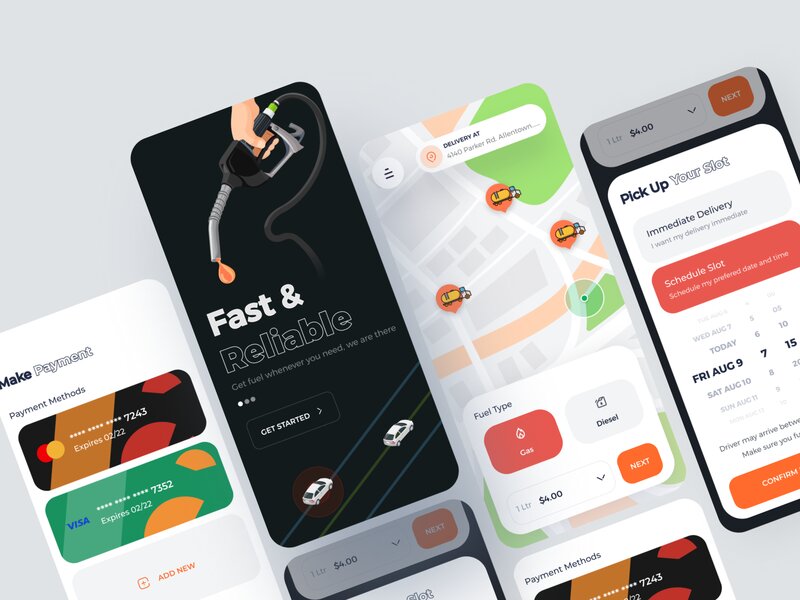 1. Satisfying Customer Service
Looking after the purchasers is paramount for any quite business. Queries of any kind concerning the purchasers should be attended to first hand, this may make the purchasers feel important which successively will provide a serious boost to your business.
2. Discounts and Offers
Providing any sort of discounts and offers to the purchasers will make them persist with you tons longer. it's an excellent way of claiming that we care about you and your efforts aren't going unnoticed.
3. Ratings and Reviews
Ratings and reviews have always been an excellent way of improving the work that you simply are right along. Feedback from your customers that supported their experience proves to be an excellent reality check for you within the areas you weren't listening to.
Constructive criticism for your customers won't allow you to become stagnant and can motivate you to push your limits and improve your app further.
4. Screening of Employees
Employees that you simply are hiring should be of credentials and an excellent fit for the team. This screening process of the workers may be a good way of ensuring security to the purchasers which directly increases the credibility of the app.
The screening process includes a correct background check of the delivery persons, insurance checks, registrations, and verifications.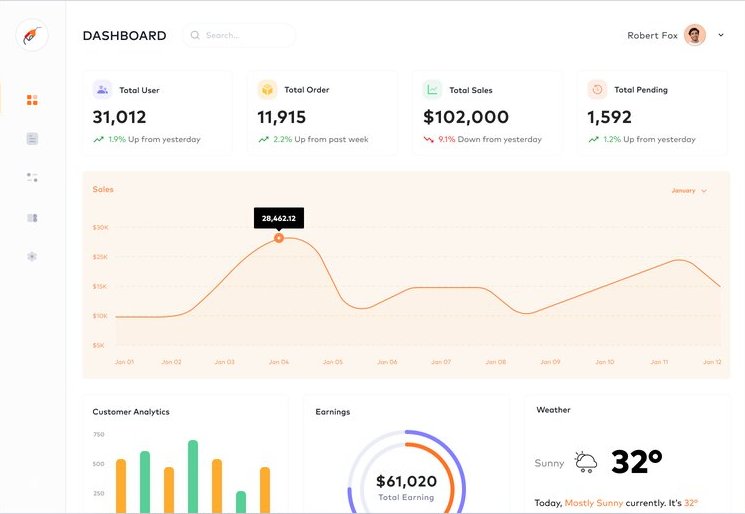 How Fuel And Gas Delivery App Work?
They are app-based providers and are operating for fuel delivery apps like Uber. That is, without visiting a fuel station, a person who needs to refill his vehicle downloads and registers on the app.
Then, by tapping a button on the location-aware app he has just downloaded, he demands gas delivery.

The app tags the location where his car is located. If he and the car need refueling at a different location, the individual may also manually pick a location.

With his own app, the fuel truck driver can navigate to the tagged position with the aid of his app's integrated map.

While taking care of all safety regulations and enforcement, he will refill the vehicle. The sum is deducted from the form of payment that he chooses at the time of the request.
How To Start Your Fuel Delivery App?
1. License and Ownership
Launching a gas and petrol delivery app may be a great business model but before starting it you would like to urge approval & license from official government authorities.
There are many authorities like Petroleum and Explosives Safety Organisation (PESO) which has provided guidelines for anyone handling the fuel delivery business.
If you're getting to launch an on-demand gas & fuel delivery service within the US then you've got to abide by the principles and regulations laid by the US Environmental Protection Agency's Fuels Regulatory Streamlining & Hazardous Materials Regulations by PHMSA.
2. Routing Geo-location Enabled transportation
You will also need a fleet of fuel delivery trucks and vehicles for delivering fuels at different locations. All the delivery trucks got to be equipped with a GPS unit for tracking and a fuel dispensing unit for correct disposal and keeping track of the quantity of fuel dispensed.
The fuel delivery trucks and carriers are required to follow all the security compliances and cling to regulations by various agencies like the department of transportation, fire marshals, etc.
If you propose to deliver multiple sorts of fuels then your carriers must be ready to carry fuels like gasoline, petrol, diesel, compressed gas, etc. you'd also require well-trained and authorized drivers to drive and deliver fuel.
3. Collaborate with Fuel or Gas Provider
Get in-tuned with fuel providers who supply in your business area and collaborate with them for a gentle supply of fuel for the future. Having an honest understanding of fuel providers will allow you to always have enough stock within the inventory of your fuel delivery business.
4. Develop an internet & App Portal
You now have a license and approval, fuel delivery carriers, and provide various sorts of fuel. Now you would like a functional multi-feature mobile app to execute a fuel delivery business.
To determine yourself in your business as Uber for fuel you would like to supply excellent service and knowledge to the purchasers.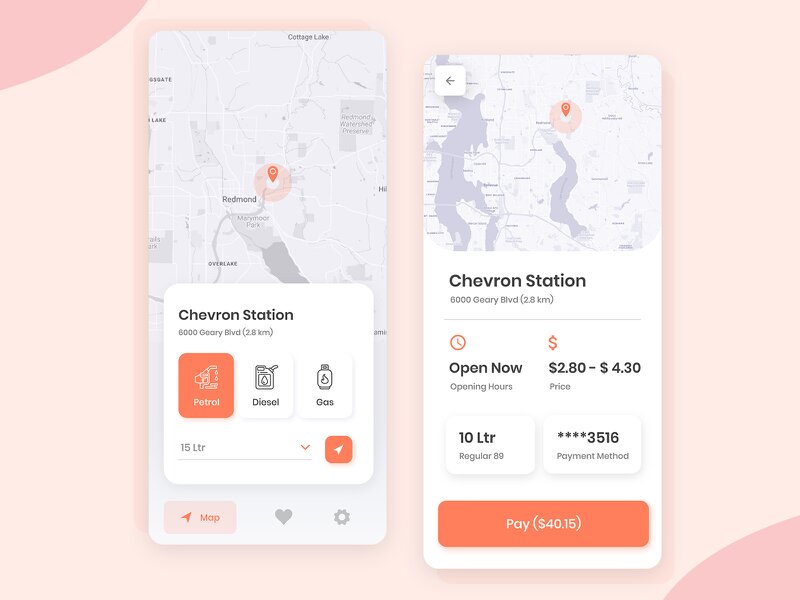 Your gas delivery app will include different panels for patrons, drivers, and admin. The admin web panel will allow you to trace and monitor all operations regarding fuel delivery, tracking drivers, customer acquisition, payments, reviews, ratings, feedback, etc.
So, it's imperative that you simply plan carefully what the features ought to be in your gas on-demand app. For this, you'll have an in-depth discussion with an experienced mobile app development team.
5. Performing Online and Offline Marketing
Once the fuel delivery service app is developed you would like to place in efforts into marketing it via various offline and online channels. an honest marketing campaign will surely assist you to make people conscious of the new thanks to getting fuel delivered.
Strategy to Retain The Contractors in Online Fuel Delivery Business
1. Pricing
You need to stay the rates pretty competitive if you're getting to hold the clients for an extended time.
2. Flexible Working Hours
On-demand services are so popular amongst the contractors due to the flexible work schedules it brings along. Providing the posh of working consistently with their comfort level creates an excellent rapport between the app and therefore the contractors.
Why On-Demand Delivery Apps Hold The Marketplaces?
Mobile apps are fantastic tools that seek to achieve a greater user base for every sector.

Lower costs than typical manufacturers or sellers of services

Actionable ranking schemes

A business can also get more efficiency and sales with the assistance of mobile app growth.
Via the fuel distribution app, you will keep users because the retention principle applies to both consumers and companies. To keep using your services, you need your clients. And for that, you'll also need to keep your customer service attractive.
Here, you need to build some strategies for both consumers and contractors to improve the retention rate.
Several start-ups and entrepreneurs around the world have created an app around this idea. Here are some of the famous apps that are already operating successfully on the market for fuel and gas delivery.
1. Booster fuels
This fuel app will run on your Smartphone. It extremely time-consuming and provides the customers to Fill gas at any moment in their busy schedule. Also, Booster offers to substitute wipers and tyre inflation, additionally, it refuelling your tank.
This app-based service supplies gas to cars in office car parks. It operates in 20 cities throughout the United States, founded in 2015.
FuelOS is software for routing, dispatch system management, and built-in predictive analysis that supports this business' entire networking system.
For their employees, Fortune 500 companies such as eBay, PayPal and Oracle use booster combustibles services. Booster Fuels' facilities also benefit health clubs, retail centres and the university campus. No delivery fee is charged, which is a major USP of this company.
2. Fuelster
Fuelster provides on-demand fuel to clients who want to stop wasting time. Their accredited teams assist you and you have to pay the sum like the nearest gas station after getting petrol. It's clean, stable, and easy-to-save money.
3. My Petrol Pump
This is one of the most recommended apps that offer users with quick fuel refill facility. 
4. Yoshi
Yoshi, the start-up for the gas, wash, and service providers, raised some $15 million and expanded in just one year from just three towns to sixteen. The subscribers charge $20 a month and provide services such as changing tyres and washing cars apart from the gas.
If you decide to provide additional services and a free fill-up for family or friends, customers will receive discounts.
5. FILLD
No matter if you are at your home or at the office, this app can help you refill fuel and get going. 
6. We fuel
WeFuel is a fuel supply system that supplies gas refuelling for the parked car on demand in an estimated 30 minutes with a slogan of Gas, station. This gas startup Uber is currently operating in San Francisco, California. Launched in January 2016.
The price of gas per gallon depends on the pin code. They charge 7,49 $ per change. The main source of this data is GasBuddy. Other measures such as maintaining a fire extinguisher nearby while replenishing your tank make them a trustworthy city service.
Key Features to Develop an On-Demand Fuel Delivery App
Customer App Panel
In a matter of minutes customers can have the fuel they require, all they need to try to do is enter some important details like the number of the fuel, sort of fuel, and site of the vehicle.
1. On-time Delivery
Delivery of the fuel is often scheduled by the purchasers by fixing the date and time consistent with their convenience.
2. Tracking of the order
The order of the fuel is often tracked in real-time with the assistance of the features developed within the app. Customers can know the precise location of their fuel.
3. Flexible Payment Structure
Providing flexibility in terms of payments can take your app an extended way. differing types of consumers will use your app and every one of them can pay up through different mediums and if you provide the liberty to settle on any mode of payment then you'll create loyal customers who can persist with you for an extended time.
4. Cost Figure
Through this feature, the purchasers will receive an approximate cost of the fuel on their screen. This piece of the required information is going to be provided to them before they confirm the order. This provides a window of decision-making to the purchasers.
5. Reviews and Ratings
Feedback within the sort of reviews and ratings from the purchasers can work wonders for your app. Overall, this feedback is of great significance because it helps you bent improve within the areas you weren't listening to.
6. History Management
A full history of the incomings and outgoings of the customer is often managed easily through this feature.
Driver App Panel
Features that structure the driving force panel are discussed below, allow us to have a glance at them.
1. Availability Status
The driver has the leeway to show on or close up their availability status depending upon the circumstances. the driving force has full freedom to make a decision the time at which they're able to resume the traditional business after taking a particular amount of rest.
2. Dashboard
The dashboard allows the drivers to possess a glance at a number of the important stuff like earnings, completed deliveries, current and scheduled bookings on one display.
3. In-app Navigation
Google Maps are incorporated within the system which provides accurate navigation to the drivers. Impeccable navigation is of utmost importance for the drivers once they are on their thanks to delivering the order.
4. Invoice Generation
With the help of this feature, drivers can follow the obligations and generate the invoice for his or her payment.
5. Rating the purchasers
Similar to the customer panel where the drivers were by the purchasers, within the driver panel drivers have the chance to rate the purchasers.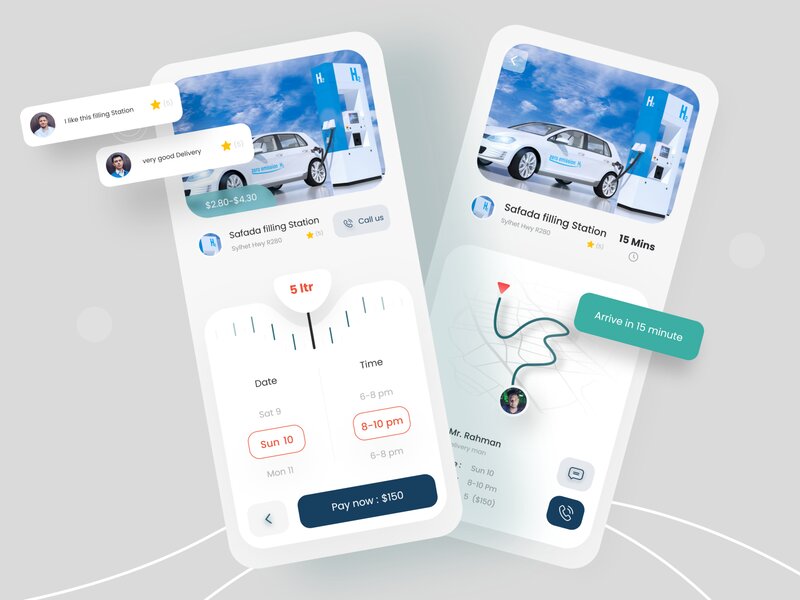 Admin App Panel
1. Manage the Bookings
The admin is responsible for this panel from where he can manage all the bookings. He can perform this task by monitoring all the deliveries and making compulsory alterations in reservation details.
2. Analytics and Reports
The task of the admin is formed tons easier by the data-driven advice provided through analytics and reports. Through this assistance, business decisions of upper importance are often taken with none fuss by the admin.
3. Cost Management
Management of all the fuel tankers is within the hands of the admin. Admin also has got to manage the pricing of various gas and petrol types through this feature.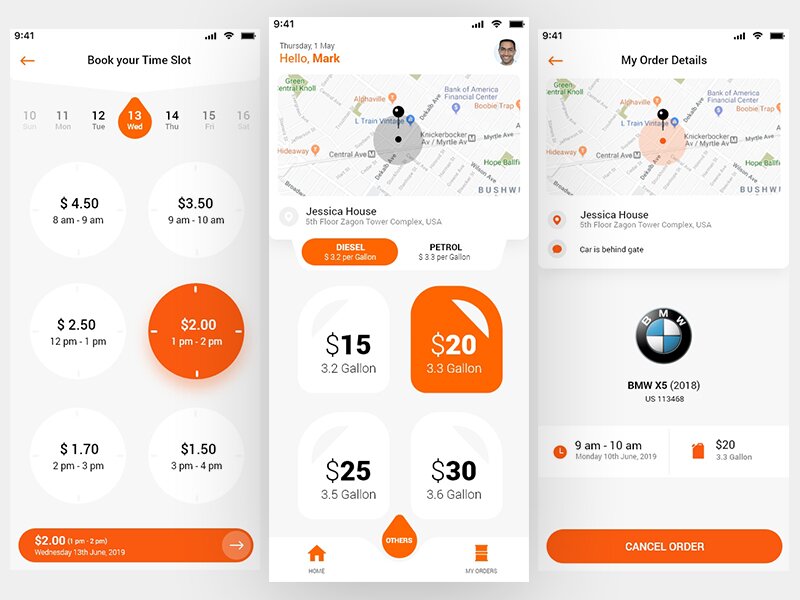 Challenges Faced During On-Demand Fuel Delivery App 
There are a lot of problems facing on-demand fuel delivery. It is true that many financiers who have advanced ideas have arisen, but it is also true that there has been an abundance of such businesses.
This abundance makes it difficult to discern those who have just entered the market from the companies who are sincerely working for their objectives just to achieve the first-mover advantage without any proper homework.
Another problem relates to protection, which is always a worry for the authorities.

For any on-demand fuel delivery app, safety concerns are universal and they have to be tackled honestly to operate the operations sustainably.

As a result, fuel supply companies take all required measures, such as protection systems that, in the case of foreign relations, will cut the tanks off.

Because of the so-called grey region, fuel-on-demand providers around the world faced difficulty. The key concern is the protection of the operation.
1. Designing
It's not just about creating a taxi app like Uber, where drivers are responsible for vehicles. Fuel is particularly susceptible to leaks, combustion, and air. So, it's up to you to build trucks.
MyPetrolPump makes air-tight, theft-proof, and combustion-proof trucks. The company also made sure that trucks could not be too heavy to fit in different places.
2. High tech system
Not just defense, but you've got to create high-tech trucks. Such trucks must have a testing device for fuel content that can tell you the details of adulteration and impurities. It's that. Take care of these challenges and go for a fuel delivery app and you're fine.
3. Licenses and regulations
MyPetrolPump, a company based in Bengaluru, India, faced legal challenges following an impressive $1.6 million funding. The fuel supply in India at the time was a new concept.
Sadly, it was only after the year it started because it did not follow the regulatory directives that the startup got into a problem.
A Peso government agency has issued an order to state-owned oil marketing companies and other distributors not to supply the firm with fuel. In its course, it caused certain adversity.
It is important to always be up to date with regulatory standards and guidelines if you want to keep your fuel service on-demand running without any roadblocks.
What Are Business Opportunities In Gas Industry?
We have listed below the foremost profitable oil and gas business ideas for brand-spanking new entrepreneurs. With thoughtful planning and marketing research, a person can initiate a business within the oil and gas industry that gives lucrative investment opportunities.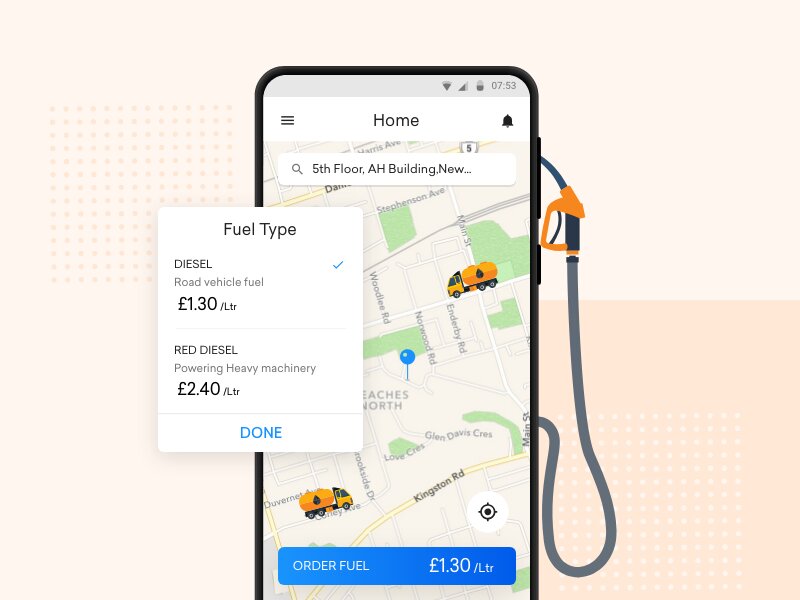 1. Oil Consultancy
The oil and gas industry is vast. If you've got knowledge and knowledge about the industry, Oil companies search for expert advice for many issues. you'll start a blog and write of subjects that you simply are an expert people that need you'll contact you for consultancy.
2. Cooking Gas Distribution
Cooking gas or LPG distribution is one of the foremost profitable oil and gas business ideas. Yes, it demands medium-scale capital investment. you furthermore may get to have proper licensing from Govt. Agency. The marketplace for vegetable oil distribution is increasing.
3. Gasoline station
A gasoline station or petrol pump is one of the foremost popular oil and gas business ideas within the retail segment. The gasoline station market emerged in tandem with the car industry.
The tremendous growth of the automobile population and the wish for fuel created a booming gasoline station market that experienced skyrocketing growth in past decades, an honest location, commercial expertise, systematic marketing, and a wide selection of services are the foremost crucial aspects for fulfilment in the gasoline station business.
A gasoline station combined with food marts or convenience stores that provide other services like car cleaning or automotive repair services is one among the foremost profitable oil and gas business ideas to start out with moderate capital investment. you'll start this business in small towns and enormous cities both.
4. Kerosene Retailing
Kerosene retailing for household domestic use may be a profitable venture to start out. Kerosene storage and sales business are one among the simplest and cheapest oil and gas business ideas you'll invest in. Check your local market first about the potential of kerosene retailing.
5. Lubricant boring
Lubricant oil is an essential item for any sort of engines. Increasing vehicle population and therefore the industry automation has created an increasing demand for lubricant oil. You'll start this manufacturer with substantial capital investment.
6. Oil & Gas Consulting
If you've got years of experience and knowledge about the industry, you would possibly consider starting consultancy services for oil and gas enterprises. consistent with your expertise, you'll provide consulting services within the manufacturing and marketing segment.
Some of the potential areas are Conventional and unconventional oil and gas exploration and production, Midstream, Refining and marketing, Oilfield service, and equipment manufacturing.
7. Oil & Gas Exploration and Drilling
If you're living in a neighbourhood with high-volume natural oil and gas storage you'll consider starting this business. Oil & gas exploration and drilling are a capital-intensive business with high-profit margins.
Analysis to spot geologic within a basin which will contain sufficient hydrocarbon volumes plays a crucial role during this business.
8. Petrochemical Refining
Refining and petrochemical operations transform petroleum and gas into finished products or intermediates, which are then wont to manufacture chemicals.
Petroleum refineries are very large industrial complexes that involve many various processing units and auxiliary facilities like utility units and storage tanks. 
You must have your own unique arrangement and combination of refining processes largely determined by the refinery location, desired products, and economic considerations.
9. Petroleum Logistic Service
Fuel haulage or petroleum logistic providing is one among the foremost profitable oil and gas business ideas within the transportation sector.
A specialized value-added service focused within the area of imports, exports, and any sort of transport, placed within the worldwide highly demanded business trading and logistic distribution industries.
The oil and gas industry is one of the world's largest industries. Its revenues are large, as are the prices of providing consumers with the energy they have.
However, strategic planning, proper management and skill are required to urge success from these businesses. The list of oil and gas business ideas will assist you in taking the choice about your new venture within the industry
How An App Plays a Significant Role?
A completely highlighted versatile application is going to be the inspiration of your Uber for a gas-like business. Thus, having an unprecedented fuel conveyance application for your business is basic. 
The usefulness of the appliance assumes a big part within the client experience. So guarantee that you simply aren't deciding on any of the appliance advancement viewpoints and completing during a messy application. 
You will require two fundamental applications – one for clients and the second for drivers and, a site board. 
Since you're the proprietor of the organization, you'll require an administrator board for checking and handling all the tasks. you'll be refreshed on each forthcoming, in-measure, and finished requests from the clients. You'll actually want to oversee and follow drivers' tasks too.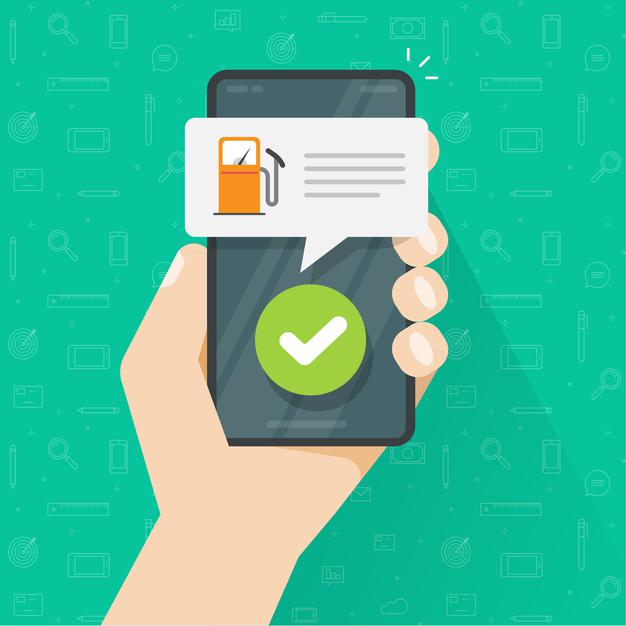 Features That Will Make Your App Stand-Out
You want to ease your customer's life. you're building a platform for eliminating the necessity for your user to travel to a gasoline station. Therefore, you want to build an exceptional mobile app that has the foremost important and time-saving features.
Here we've compiled an inventory of must-have features that attract more users to use the app.
1. Adjust Pin To Vehicle Location (Location-based GPS)
People sometimes grind to a halt in the obscure areas from where going to the nearby gasoline station becomes impossible. Providing a location-based option in your app allows the user to direct the delivery expert to succeed in your vehicle easily.
2. Select sort of fuel, Quantity, and Time Window
You must provide options for users to pick their preferred vehicle and the sort of fuel they use. Besides, Your users should be ready to select what proportion of fuel they have at a specific time. 
3. In-App Text or Call
Your customers' time is vital. You don't want them to stay unsure about when the fuel delivery goes to happen. Integrating In-app text or Call options directly connects your users to the delivery experts without exiting the app.
4. Promotions
Incorporate the promo codes tab into your mobile app. Customers love coupons and deals they get on purchasing any product. Providing them with alluring offers like free delivery or free car windshield wash enforces trust for your brand. 
5. Monthly Membership
You should tackle your loyal customers with extra-care. Monthly membership allows your regular customers to place prescheduled fuelling order for the entire month which eliminates extra efforts in ordering fuel on a day today.
6. Fuel Delivery Services App
Same as the other on-demand delivery services, you ought to provide an option for selecting popular online payment methods.
7. Real-Time Tracking
Customers are always interested in the situation of their parcel or other services. Including real-time tracking of a fuel tanker within the app, you let your user know the precise location of the truck. So rather than incessantly waiting, they might invest their valuable time in other worthy tasks.
Required Technology Stack for Developing Fuel Delivery App
For starting a successful fuel delivery app in 2021 choosing the accurate technology stack is very essential. So, choose an app development agency that has expertise in the following tools:
Payment gateway: Stripe, Braintree, Paypal, CCAvenue, Google Wallet, PayStack
Real-time messaging: MQTT
Web back-end: Node.js, JavaScript, .Net, & more
Mobile Platform: Android, IoS
Routing and navigation: Google Maps, GPS
Realtime App Analytics: Firebase Analytics, Crashlytics, Mixpanel, BigData, Spark, Apache Flink
IoT integration: Smart locks
Cloud storage: AWS S3
Database: Atlas, RDS, MongoDB, Cassandra
Webserver: AWS EC2
Voice, SMS, phone verification: Twilio, Nexmo, SNS
Push notifications: APNS/ FCM, Push.io, Twilio
Voice, SMS, phone verification: Twilio, Nexmo, SNS
How Much Does It Cost To Develop an On-Demand Fuel Delivery App?
It depends mainly on the number of platforms for which you want to create an app and the level of app complexity. Besides the cost of fuel delivery app development, it also depends on the country from which your developers are chosen. For e.g. US developers charge higher fees and Indian developers charge cheaper or even lower fees.
The fuel delivery app cost depends on different variables, such as what kind of features you want in the app and when you want it to be deployed.

In addition to factors such as UI/UX experience, app platform, front, and back-end development, technology involved and testing tools also play a significant role.

If you chose

Arka Softwares

for the development of your online fuel delivery app, then it would cost you about $20000 to $30000.

This price is estimated, and if you want any extra functionality or any other personalised service, it is subject to change.
The cost of developing fuel delivery apps depends on many things like the function of the apps, features involved, elements of the admin panel, the location of the app, etc.
The actual cost of creating on-demand fuel delivery apps however varies also in terms of the mobile application development process.
Fuel supply applications require a lot of knowledge and know-how to appeal to the customer. Search for a mobile app development company with experience in the development of service applications. Take care of consumer demands and market demands that make your industry to achieve a wide audience.
We all know, the user interface plays a vital role to interact with customers. 
Why Choose Arka Software For On-Demand Fuel Delivery Solutions?
To jump to online on-demand services today is an excellent way to reach your audience and this golden opportunity should not be missed.
Developing an on-demand fuel delivery mobile app is not an easy task, but you can create a fuel delivery app that connects you to the audience immediately with this article as a guide, with the help of our good App developers.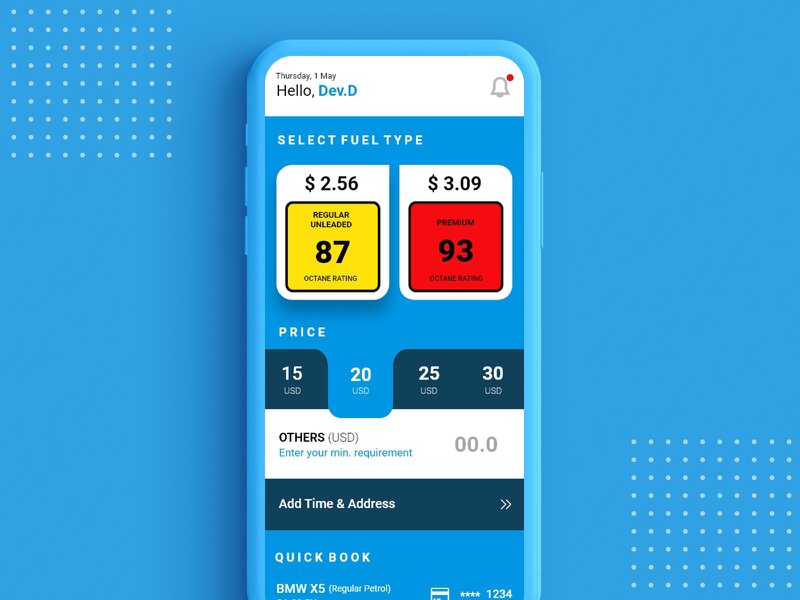 The overall knowledge and stability of an app, like most software, will depend on how high the quality of code is. The development of the gas delivery app is not an easy task, and for almost a decade nobody understands the business better than us working with hundreds of local companies and fortune 500 companies. Furthermore, over nearly a decade, we have developed many on-demand delivery solutions.
So our team of experienced industry experts can validate it free if you have mobile app ideas like Booster Fuel or Yoshi (or literally any other gas supply company you can think of).
You can even suggest ways to make it more commercially available. Don't wait, therefore, contact the leading gas supply application.