Salesforce is widely regarded as the most efficient cloud-based CRM automation provider. Over time, Salesforce Products has also disrupted the business technology market. A wide range of innovative cloud computing solutions is now available from the company through which it dominates the market trends.
What is Salesforce?
Salesforce.com Inc. is a cutting-edge cloud computing corporation with competence in its CRM system that is well-known in its domain. Customers would also benefit from Salesforce's full customer success platform, which includes CRM for product marketing and other business-empowering functions.
Beginners are a little worried about how well they can hold on to all of them.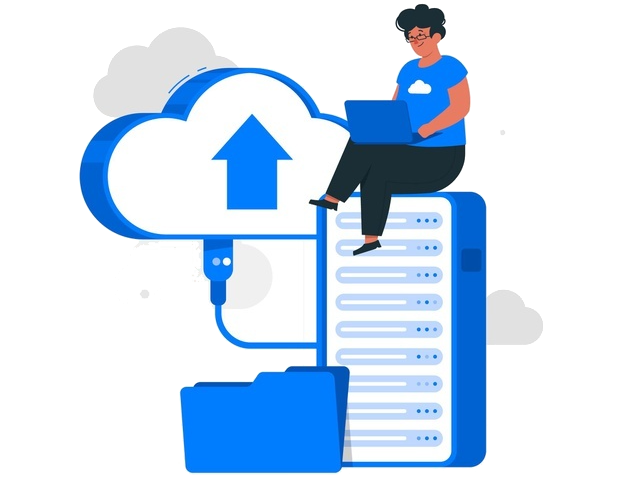 Therefore, we've compiled a list of Salesforce's latest products and will have a discussion about them. Here, we'll classify the products as per a variety of criteria, such as the company's size, the role of the user, set of features, and other requirements.
Following this, you should have a better idea of how Salesforce's top solutions like Einstein, Salesforce Market Clouds, and Service Cloud may help you in your research and development. Hopefully, our article will help you narrow down your options and help you choose which items are most suited for your organization.
Overview
Salesforce's products are all hosted on the cloud. There are no maintenance or startup costs to worry about for businesses. Employees may work from anywhere, at any time, using any device as long as they have an Internet connection thanks to cloud computing. As a result, the company's approach to using and distributing business software was revitalized.
In order to deliver an end-to-end solution, Salesforce has developed a wide range of solutions that cater to a wide range of industries, needs, and roles. Keeping that in mind, let's go on to a discussion of Salesforce products, so you may also choose the perfect solution for your company requirements.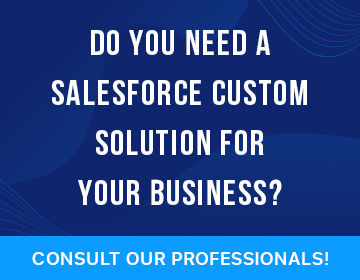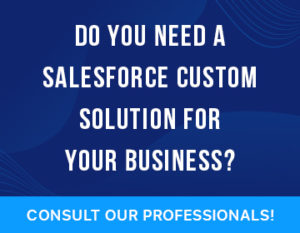 Salesforce Products
Salesforce CRM platform is the company's main product. Moreover, it keeps track of all of your sales activities for each opportunity, client, and lead.
As a result, the expense of the system installation is reduced. Cloud computing, on the other hand, eliminates the need for expensive on-premises computer servers and infrastructure.
Throughout Salesforce's product revamps, the company has built a wide range of CRM applications and divisions to fulfill the needs of its customers.
As a result of this integration, Salesforce's products are able to work together seamlessly. The following are some of the most important Salesforce products to look into:
1- Salesforce Sales Cloud
In order to grow your business, Salesforce Sales Cloud may be used to manage accounts, locate new clients, and finalize sales. Contact management, prospect management, lead management, forecasting, pipelines and approvals, communication, territory administration, and partner management are just a few of the most popular aspects of the Salesforce Sales Cloud.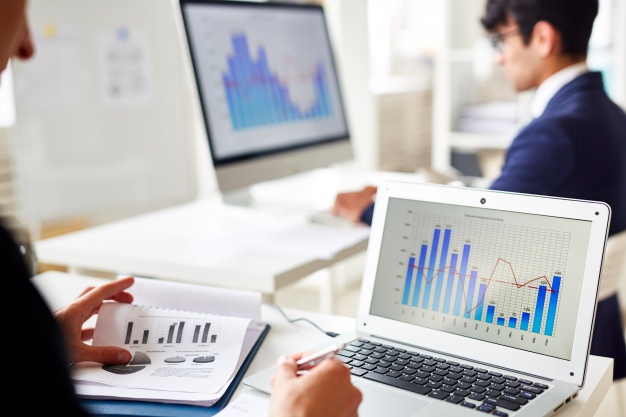 The Lighting Professional's Sales Cloud CRM version costs between $80 and $350 per month per user.
Salesforce Essential:
It is a customized CRM platform for small firms with little more than five employees, and it is offered by Salesforce. Features include account and contact administration, marketing automation, configurable sales processes, multitasking, an activity stream, and Einstein Activity Capture as well as the ability to sell from any device for about $25 per month per user.
Salesforce HQ:
The built-in intelligence of Salesforce HQ combines Sales Cloud and email, empowering salespeople to sell intelligently and offer exceptional customer support to all clients. For small and medium-sized firms, it helps them obtain deeper consumer insights and sell more products.
Salesforce CPQ:
Using Salesforce CPQ, companies can manage the whole customer lifetime, from lead generation to retention, on a single platform. Automation of pricing, approvals, and discounts helps increase revenue and profits by automating these processes.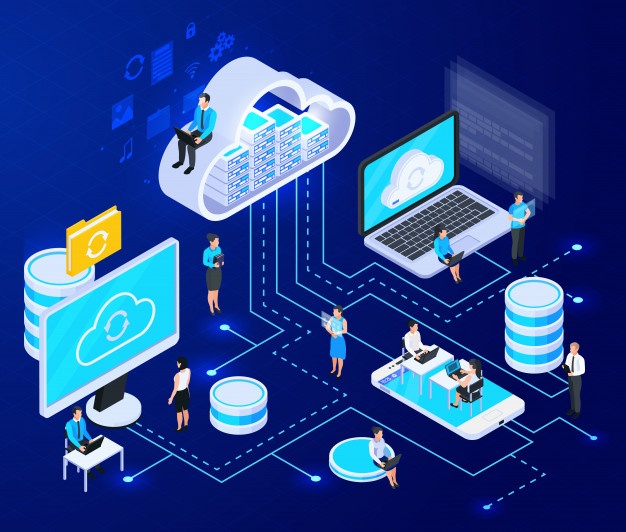 When launching their goods, users may utilize the solution to provide one-time, subscription, or usage-based pricing structures. Product setup, pricing and quotation, offers and contracts, purchases and renewals, subscriptions billing, and invoicing automation are all part of its offerings.
Salesforce Data.com:
It provides a comprehensive data solution for your team to have access to information and contacts in Salesforce. Users can choose from three Data.com-specific plans. Among them are:
User accounts, contacts, and leads are automatically cleansed using Data.com Clean.

It is the goal of the Data.com Prospector to provide users with more information about their cloud-based accounts and contacts.

Data.com connect allows users to access and exchange business connections.
2- Salesforce Service Cloud
Its main focus is on delivering cutting-edge customer service. Email, live chat, and phone assistance are just a few of the ways customers may get more attentive service when using the Salesforce Service Cloud.
Using the self-service gateway and a community with their own bespoke branding, they allow clients to find solutions on their own.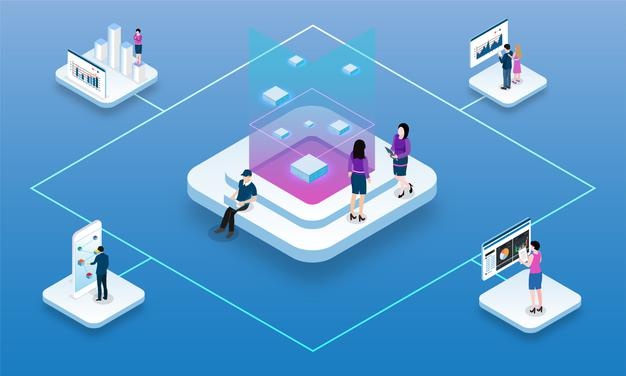 Using Salesforce Live Agent, you get access to extra digital service channels. Personalized online and in-app chat is one of its key features, allowing users to converse with consumers in real-time. To enhance the overall customer experience, each individual live chat is tied with the client's profile.
Using CRM's cloud marketing automation platform, users may provide relevant and customized experiences across many channels and devices. Salesforce Field Service Management is a cloud-based marketing platform for marketers that allows businesses to send the appropriate messages to the right people at the right time all through the client relationship.
Marketers can more easily and efficiently lead consumers on a one-to-one journey with this comprehensive view of every customer encounter and engagement.
Live Message, a mobile messaging service provided by Salesforce, enables users to keep in touch with consumers at all times. It's a convenient way to provide a solution to a problem without requiring the consumer to access their web browser. SMS and Facebook Messenger may also be used to hold one-on-one chats with consumers.
3- Salesforce Marketing Cloud
Cloud-based marketing channel – Salesforce Marketing Cloud helps any business to offer relevant and individualized journeys across multiple platforms and devices. Therefore, marketers are able to convey the relevant messages to the right people throughout the consumer journey. 
Using Salesforce Pardot as a sales tool, Salesforce Engage serves as a marketing automation tool. Sales and marketing teams can now work together more effectively to close sales faster, improve customer satisfaction, and build more targeted campaigns using marketing-curated content.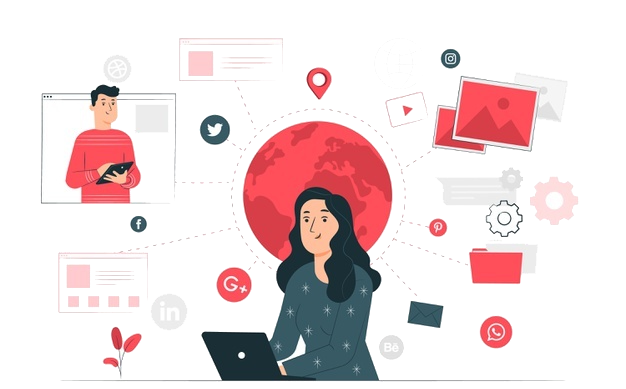 Campaigns, reports, notifications, and mobile interfaces are all included, with an emphasis on customer and seller involvement as the central focus. It tracks interactions between Salesforce and Pardot so that one-on-one emails may be sent out automatically.
Marketing Cloud Products:
In order to provide customers with seamless cross-channel interactions at every stage of the customer journey, Salesforce journey builder is implemented. It also makes it easier for the firm to adapt to the demands of the consumer.

Salesforce email Studio aids in the creation of simple and complex marketing campaigns using the Salesforce platform. It combines information from many departments to create a highly targeted email campaign.

In order to improve customer connections, Salesforce DMP– centralizes and captures customer data. Complete data profiles are

cap

tured

and fresh insights are uncovered.

CRM data is integrated with online marketing in Salesforce Advertising Studio.  User consistency and the ability to obtain new

consu

mers

depending on the user's present high-value customers may be gained by integrating the various channels of communication.

Administrators of Salesforce Mobile Studio may send SMS marketing messages, as well as notifications to groups of people, to consumers. Using client preferences and habits, as well as pertinent communications, it aims to reach a new audience.

Analyze, manage, and improve consumer encounters in real-time with Interaction Studio. It has a native connection with the Salesforce platform's advertising, selling, and service solutions, making it easy to trigger events a

nd communicate in real-time.

Social Studio

blends marketing services, sales, and distribution with prominent social media platforms. With the goal of maintaining a consistent brand image across social media platforms and accounts, it is focused on content creation

.
4- Salesforce Community Cloud
If you want to build a community around your business, Community Cloud is the best option. You'll be able to collaborate and connect with recruitment agencies as well as suppliers, distributors, and retail locations in addition to your regular contacts using the Salesforce community.
Using Community Cloud, your consumers can find the answers they need when and how they want them. If you need a self-service portal, a level of expertise, or a forum, this has got everything.

It provides a dynamic PRM site as well as a comprehensive channel application framework for you and your associates.

Users of Community Cloud have access to an adaptable portal where they can read articles, regenerate their accounts, and efficiently manage claims and cases. 

Lightning Community Builder lets you go beyond the built-in options and create something tailored to your unique company needs.

For even more seamless integration with consumer data, go no further than the Community Cloud.
5- Salesforce Platform
The Salesforce Platform provides all of the core tools and services that developers need to create an app. With no-code generators, built-in enterprise services, and professional coding tools, it features a single cloud system where organizations and IT teams can develop apps.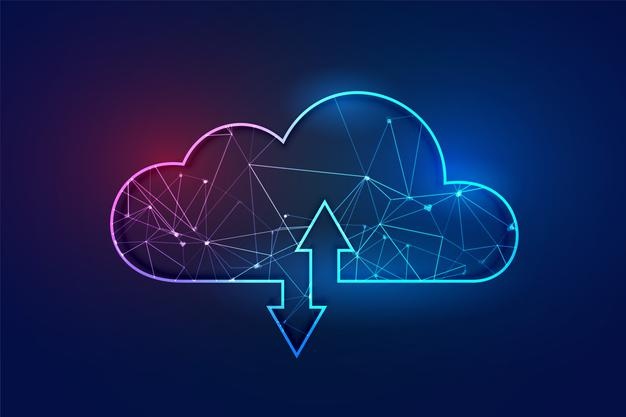 Applications for multiple departments may also be used to enhance the capabilities of the marketing and sales solutions provided by the user. There are a number of Lightning Platform app development tools that may be employed.
Salesforce Environment is a safe and segregated application framework for developers and administrators to explore ideas, speed app development, and personalize the system.

By utilizing Heroku, organizations may expand Salesforce by creating bespoke apps. Developers can use whatever open-source language they like.

Administrators and developers now have access to cutting-edge artificial intelligence tools, thanks to Einstein. Einstein Prediction Designer, Einstein Vision, Discovery are just a few of the AI-powered software features that can be built using these services.

To ensure data privacy and security, Salesforce Shield—a set of point-and-and-click tools—focuses on satisfying compliance rules using Platform Encryption.

With the Salesforce IoT Cloud, you can instantly link your data to IoT sensors, goods, and devices. It provides users with a clear picture of how consumers use and execute their products.
6- Salesforce Commerce Cloud
Salesforce Commerce Cloud aids in the rapid expansion of the brand and the conversion of leads into paying clients. A comprehensive picture of inventory, orders, and operations is provided to the end-users. For both B2B and B2C trade, it may be purchased separately or as an all-in-one solution.
AI-powered Commerce Cloud Solutions aims to revolutionize the purchasing experience across all digital platforms. Among the company's offerings are the following:
Salesforce Order Management enables the activation and online sale of in-store merchandise, transforming them into distribution centers.
Endless Aisle allows customers to shop online and in the store at the same time by allowing them to choose from a wide variety of things that are only available online.

7- Salesforce Einstein
When you need a business analytics platform, use Salesforce Einstein. This mobile-first analytics tool can handle data from any source and performs well. There are three main aspects to it:
User-friendly smartphone interfaces with attractive data visualizations.

Exploration of data in real-time.

Rapid cloud efficiency.
Salesforce's AI powers this system's intelligent performance. There's no limit to how much AI can gain from your data.
8- Salesforce Financial Services Cloud
Salesforce Financial Services Cloud integrates financial organizations across business lines, geographic locations, and channels. It provides the user with a deeper understanding of the client's family wealth ecosystem and a broader context that helps them better understand their consumers.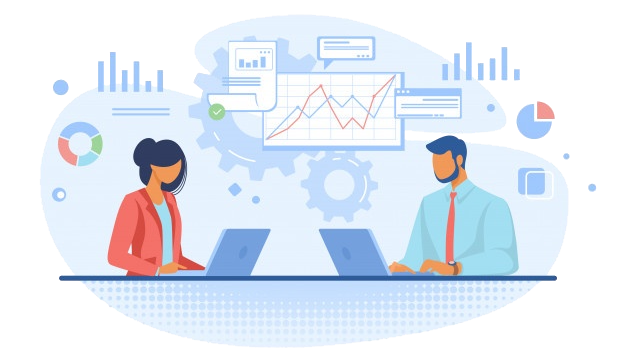 Customer management is simplified, numerous systems are searched, household finances are managed, and stock purchases are managed. Expansion is possible with Einstein Analytics and AppExchange.\
9- Salesforce Non-Profit Cloud
Non-profits can use Salesforce Non-Profit Cloud as a full-featured platform. Real-time impact tracking and measurement increased AI-driven influence on contributions, and constituent journeys are all possible with this tool.
Parting Note 
We hope this post helps you better understand the Salesforce suite of business solutions. There are a number of excellent Salesforce products that one may use to manage a successful business in this interconnected world.