Imagine you get out of your bed at 6 AM, and get ready for the office. You're always on time and you never forget to eat your healthy breakfast of avocado toast before you leave.
As your routine suggests you always take a multivitamin pill right after breakfast, but as you reach out for the pill, you see you've run out of them. And you don't have enough time to stop by a pharmacy store and get your prescribed pills. Problem? 
Walgreens Boots Alliance, the second-largest pharmacy company in the United States is here for you. They have developed a pharmacy mobile app called Walgreens that lets you buy your prescribed drugs online and deliver them to your doorstep within 2 hours. So, if you order your multivitamin pill before leaving for the office, you will get it at your office within an hour.
Now, this is about the convenience that this app brings to you. But that's not it, the development of the Walgreens app has allowed its customers to get access to all its products on their smartphones, it includes, beauty, skincare, pet, nutrition, etc.
Therefore, the Walgreens app is a perfect combination of convenience and an enhanced customer experience. Today, we will talk in detail about the development of a pharmacy app just like Walgreens and its business model, and app features, and at the end, we will discuss how much it costs to develop a pharmacy app like Walgreens. So, without further ado, let's start.
Walgreens Boots Alliance Market Demographics
Walgreens Boots Alliance (WBA) is the result of a merger that took place in 2014 between Walgreens and a Swiss company Alliance Boots.
Today, Walgreens Boots Alliance is the second-largest pharmacy company in the USA after CVS. As of August 31, 2020, WBA has around 9021 brick-and-mortar stores throughout the USA, a total of 18500 stores in 11 countries. In other 20 countries, WBA has established around 390 distribution centers.
This is the legacy of a more than a century-old company that is continuously increasing its expansion throughout the world. The most recent revolution started by the company is the Walgreens Pharmacy App development.
This app is appreciated by its users so much that on Apple App Store this app is rated 4.8 stars with 3.2 million ratings, whereas on Google App Store the app has exceeded the 10 million downloads mark with 4.3 stars in the ratings.
The success of the app is pretty evident and if you want to recreate this success for your business as well then sit tight, this article is going to help you to give you a head start. This is going to be a long read. We will talk about everything about the development of a pharmacy mobile app, just like Walgreens.
What is a Pharmacy Mobile App and What Does It Do?
Let's begin from the beginning. A brick-and-mortar pharmacy store allows customers to buy their prescribed drugs. A pharmacy mobile app does exactly like that but it allows customers to buy their medications right from their mobile app. After placing the order, the order is delivered to the customer at their specified address within 2 hours.
As a result, you save time, effort, and gas money while getting medicines at discounted prices. And if you have any questions regarding the medications then your pharmacist is available to chat with your right with the mobile app. But this is just the basic function of a pharmacy app. There are other things that can make your pharmacy app steal the show.
Business Model of Walgreens Mobile App
People love simplicity and reward. This is the core principle behind any mobile app development. Walgreens seems to achieve exactly the same thing with its pharmacy mobile application. To understand the diverse business model of Walgreens, let's take a close look at the customer journey with the app.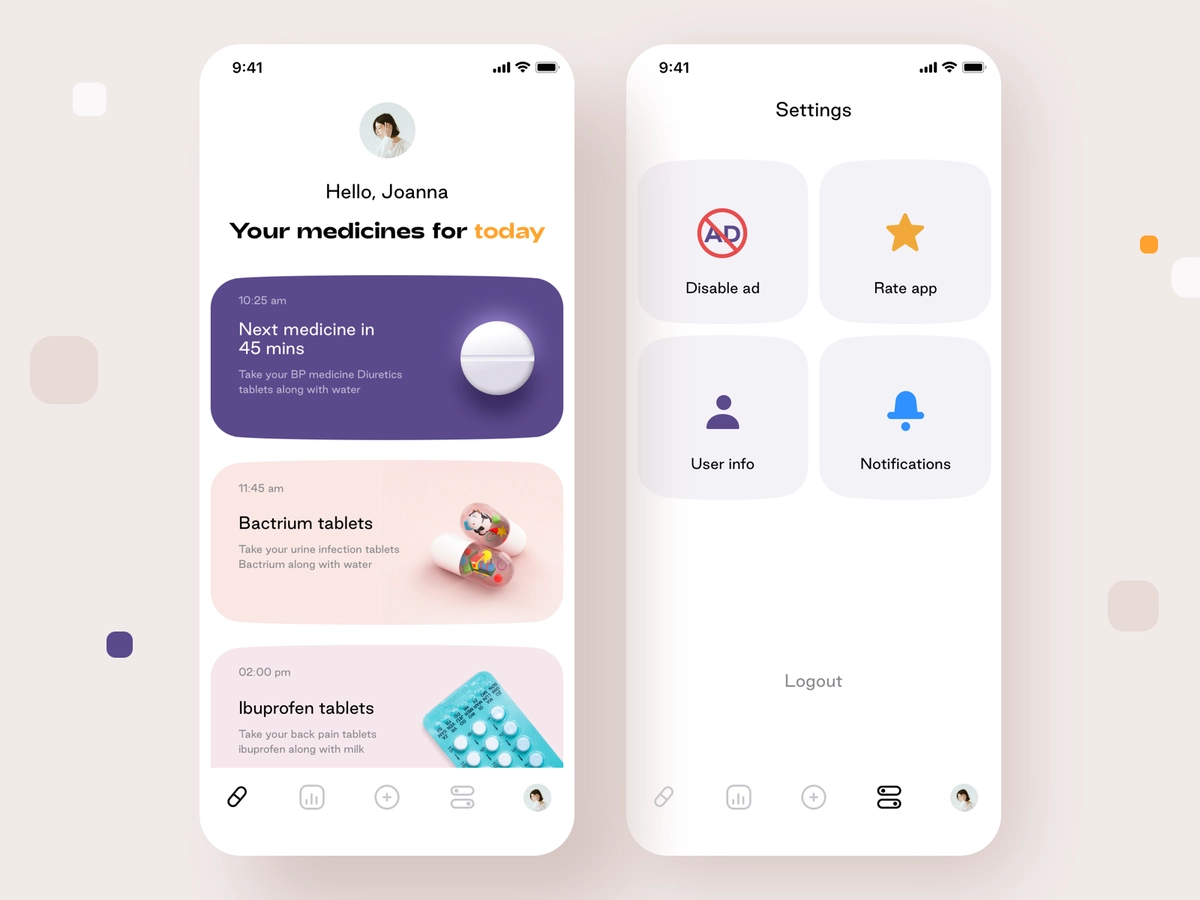 To use the Walgreens app, you need to first sign up f

or the app and then you can start using the app's services. There are a couple of discount offers for users to choose from. Select the medications that you need to buy and order them to your address and you're done. You can pay for your order via either app wallet or any other payment method of your preference.

Or your can simply order your medicines and complete payment via the mobile app and your order will be ready within 30 minutes at the store to pick up.

In addition to that, this app allows you to scan the barcode of your medication to order a refill for your medications. Or you can schedule repeated orders so that your medication will be right at your doorsteps before you run out of your pills.

An additional feature is also there in the Walgreens app that reminds you to take your medicines right on time. You can schedule your timings and the app will remind you of the precise time with a push notification and ringtone.

Say, you need some help with your medications. You can opt for a chat with Walgreens' pharmacist. It's as simple as Facebook messenger.

Walgreens app also works as a pharmacy encyclopedia where it provides all the information they need about their medications.

Well, Walgreens is not famous for just their pharmacy products, they also offer various other products as well. Ranging from skincare products to pet products and photo prints, they offer everything that you might need in your daily life. And you can order everything that their brick-and-mortar store offers right from their app. This is how they are taking their services to a next level.

Speaking of taking services to the next level, Walgreens also allows its customers to consult certified medical professionals via their mobile app through phone calls or video calls. Now that is called checking all the boxes of customer experience.

After all this, Walgreens is sugarcoating its customer experience with attractive discount offers and coupons that end up saving you a lot of money.

Now observe, that the Walgreens pharmacy app is leaving almost no space for their customers to escape. They have been providing every essential product in their stores, and now they are doing it via their mobile app as well, but in a much better way.
 Hence, their physical stores and online services are working in perfect harmony. If you need something robust like Walgreens, you better start taking notes about their efficient and customer-centric business model. Shall we dig a little bit deeper into the Walgreens Mobile App though?
When online shopping was new to the world, the change might have felt strange at first. However, if the change cultivates convenience in the process, then the change is going to prevail no matter what.
This is exactly what is happening with smartphone apps, they cultivate convenience throughout the market, and not to forget, the mobile app experience is rewarding as well, just like video games. Even the market demographics say the same.
On the internet, about 69.5% of users use mobile shopping apps on their smartphones. And around 55% of the entire internet traffic comes from mobile phones. Right now there are 6.3 billion smartphone users in the entire world.
Guess what, an average American checks their phone about 262 times a day approximately once every 5.5 minutes. At this time, 88% of the entire time is used on mobile apps.
According to a study, mobile apps are expected to generate 935 billion USD in revenue by 2023. Now if you want to get a piece of that pie then you better start working on the next pharmacy mobile app development
This article still has a lot to offer you. Let's talk about the features that make Walgreens such a highly rated app across app stores.
Features of Walgreens Pharmacy Mobile App
For any mobile app, its features are the tools that define its usability. Therefore, better features provide better usability to the users. Subsequently, better usability is the result of customer retention. You know why customer retention is important, right?
Features for Customers
Let's begin with some features that are specially dedicated to the customers of the Walgreens app.
Social Media Login
Remembering new passwords could be a tedious task for many customers and often they tend to forget those passwords. Clicking on 'Forgot My Passwords' is another thing that people dread.
Therefore, to simplify the registration and login process, Walgreens has allowed its customers to log in with the help of their social media accounts such as Facebook, Google, and Apple.
It streamlines the whole process and takes users straight to the main experience of the mobile app.
Customer Profile
If you are developing a pharmacy app like Walgreens then make sure you understand the value of a well-constructed and fully-fledged customer profile.
This part of the mobile app contains various essential information about the customer, purchase history, prescription details, personal IDs, saved payment info, etc.
Having all this information in one place makes it easily accessible to the customers. This simple addition to the app can really make a difference in the overall experience of the app.
Medicine Purchase Record
A detailed medicine purchase record maintains transparency between the customer and the company. Walgreens app developers surely kept this face in their minds while developing a near-perfect pharmacy mobile app.
As a user, in this part of the customer profile, you will get detailed information about your medication order, quantity, date of purchase, cost of order breakdown, discount (if applied), etc.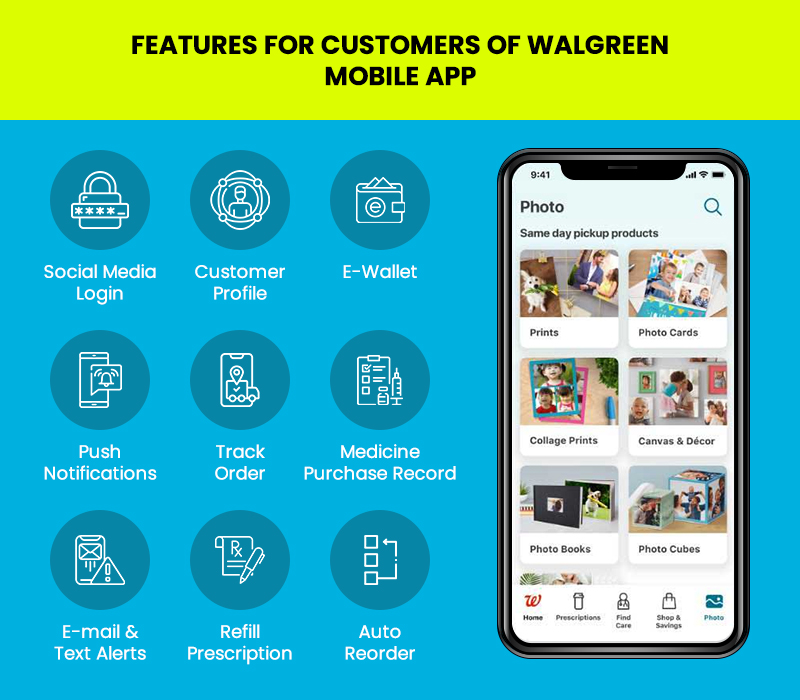 This record can also be used as an important aspect of a patient's medical record. It would be wise to use this feature as an essential feature for your next pharmacy mobile app.
Push Notifications
Push notification is a phenomenal feature that can make a huge difference in the user experience of the app as well as in your business. Because push notifications can give alerts to customers about their order confirmation, payment confirmation, order delivery, order pick up, medicine schedule, and much more essential information.
For your business, you can offer discount offers to the users and alert them with these push notifications. By 3rd month of the app usage, push notifications are proven to increase mobile app engagement by 68%. Push notifications are a great addition to your pharmacy mobile app, with a creative approach only the sky is the limit.
Track Order
Right after placing the order of medications, a user might want to know the real-time status of their order. Tracking the order features allows them to do so. This feature lets users check the current location and ETA of their order.
It is super amazing and has time-saving features for such an e-commerce-centric mobile app. This may provide customers some freedom to check the estimated time of arrival and plan their work accordingly.
E-Wallet
Besides credit or debit cards and direct bank transfers, having an e-wallet embedded in the pharmacy can take the seamlessness of the app to a whole new level. An e-wallet offers simplicity to the customers to pay for their order with a simple click.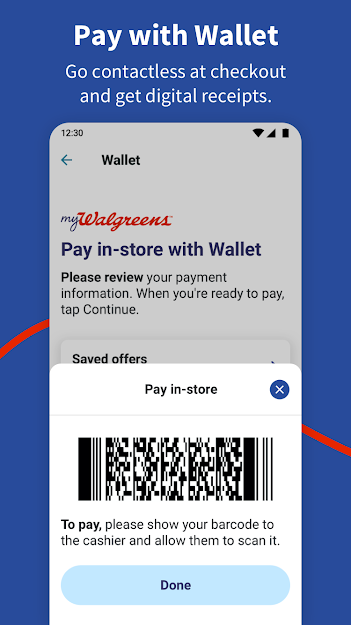 Customers can top up their e-wallet with any desired amount and use this sum whenever they are ordering their next medications. It happens in the split of a second that it is almost like magic. It can also be helpful for those auto-reordering services. Therefore, make sure you do not skip adding a robust e-wallet within the pharmacy app.
E-mail and Text Alerts
A mobile app is great but customers appreciate it if you let them know if their order is ready to pick up via text message or email. Sometimes due to network issues, customers may miss the mobile app push notification or email, in such situations a simple text will always come in handy.
So, if you're looking forward to pharmacy app development like Walgreens, do observe these little aspects and see how even small addition to your app can take your app a little bit closer to your customers' hearts.
Refill Prescription
Imagine your customer is running low on their medicines. In a normal case, they can open their app and type the name of those medicines and order them all over again. This is a simple approach, but if you are a Walgreens app, you'd do things differently because you want to enhance your user experience.
The refill prescription helps users to remind them about their medicines running low and offers them the option to reorder their prescribed drugs with just a tap on the screen. Simple and thoughtful, this may be the best way to describe the efficacy of this feature.
Auto-Reorder
Let's take refilling of prescriptions from minimal effort to full automation. This can be done by adding an auto-reorder feature to your pharmacy mobile app development bucket list. This feature automatically orders on the behalf of customers before they run out of medicines.
To achieve this level of automation, the app calculates the previous order dates and figures out the time at which the medicine will be over. The payment is automatically debited from a saved credit card or e-wallet.
Return & Refund
The ability to return an item and get its full refund creates faith in the hearts of customers of a company. Therefore, you must have comprehensive and simplified return and refund options for your customers in case they need them.
These are some of the essential features for customers that you must add to your next pharmacy app if you want it to be as good as the Walgreens app. Now let's talk about some general features that are exclusive to the admin only.
Features for Admin
These features are mainly for monitoring, analyzing, and managing the entire business.
Dedicated Dashboards
Dedicated dashboards are an intuitive and comprehensive feature for the admin. It helps admins to check particular data or information in visualized form. It is an easy-to-understand and simple way of reading the analytics. Having dedicated dashboards makes it easy to read data of particular categories such as finances, active users, etc.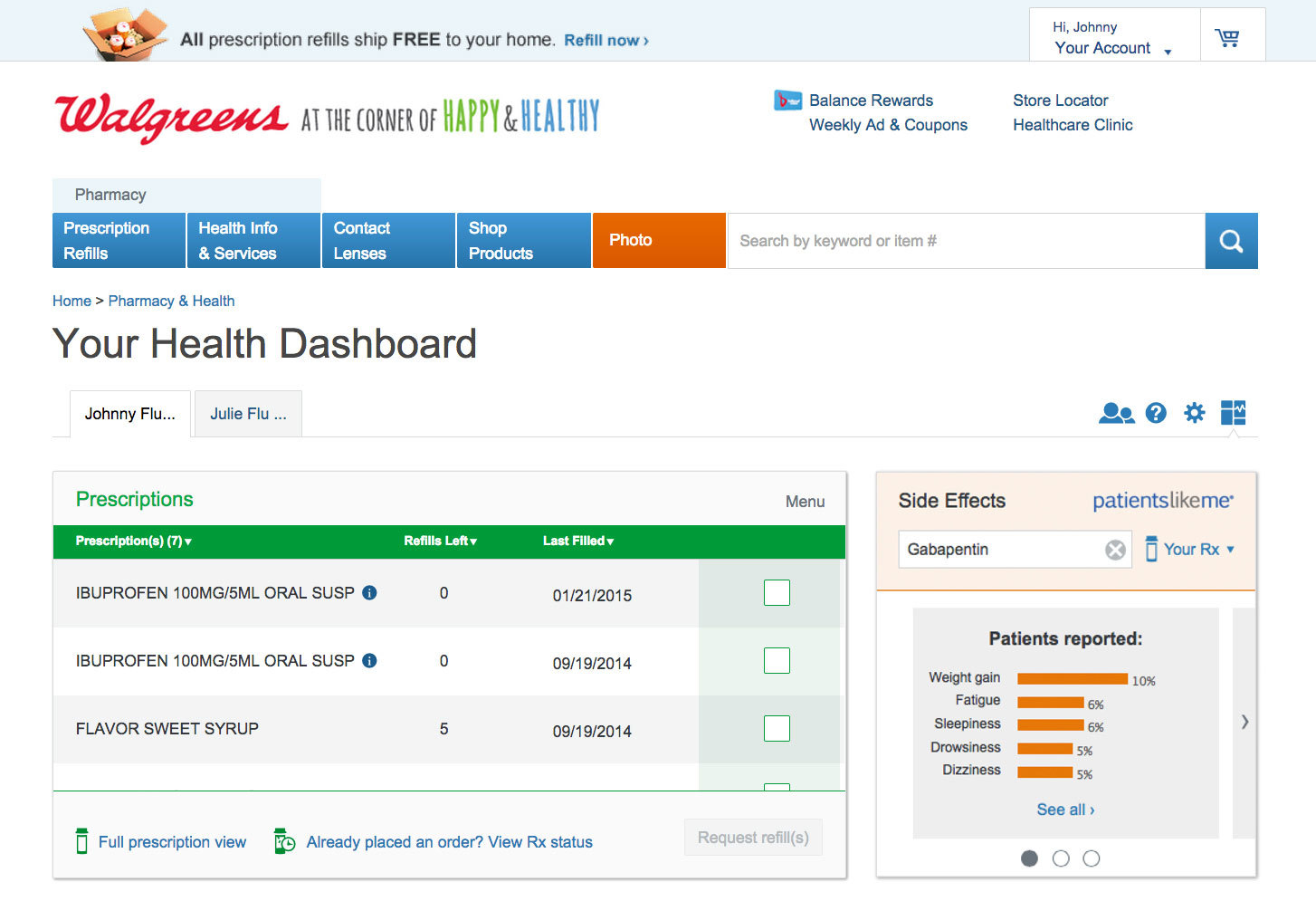 CMS
A content Management System or CMS is a crucial part of a mobile app. As the name suggests, a content management system is a tool that helps admins to manage all the content available on the system. Pictures, text, banners, buttons, discount offers, graphical designs, everything can be managed with a help of a content management system.
In addition, getting a custom-designed CMS can help admins to manage content according to their needs. A custom design CMS is always a good head start on a manageable online platform.
CRM
After CMS, Customer Relationship Management is another crucial part of a pharmacy mobile app, since it deals with a huge amount of clientele. The CRM allows admins to manage the custom relationship with the help of its extensive customer data collection.
This helpful data helps admins to understand customer behavior to implement a precise and well-calculated marketing campaign for exponential business growth.
A well-crafted CRM could become the backbone of an online business. In a place where customer loyalty is a volatile matter, A CRM is a boon to make customers stick to the platform.
Marketing Management
For implementing effective marketing campaigns, understand the customer first. Their online behavior tells a lot about their inclinations, demands, trigger points, and weak points.
After carefully understanding the flow of customers, admins can craft new and effective marketing campaigns that can show exponential growth in the pharmacy business.
Powerful and robust marketing management helps admins to create, implement, and monitor marketing campaigns and analyze their performance.
As a result, admins become more capable of doing marketing that is more efficient and lucrative. It also helps in enhancing the user experience for higher customer engagement and retention.
Thus, if you're developing an online pharmacy app like Walgreens, make sure you have the best tools for marketing.
Finance Management
Money is a sensitive matter and to manage matters of this level of sensitivity, we need tools with precision. Real-time data is the second topmost requirement from powerful and reliable finance management. A smart finance management system of a pharmacy app results in smarter finance growth.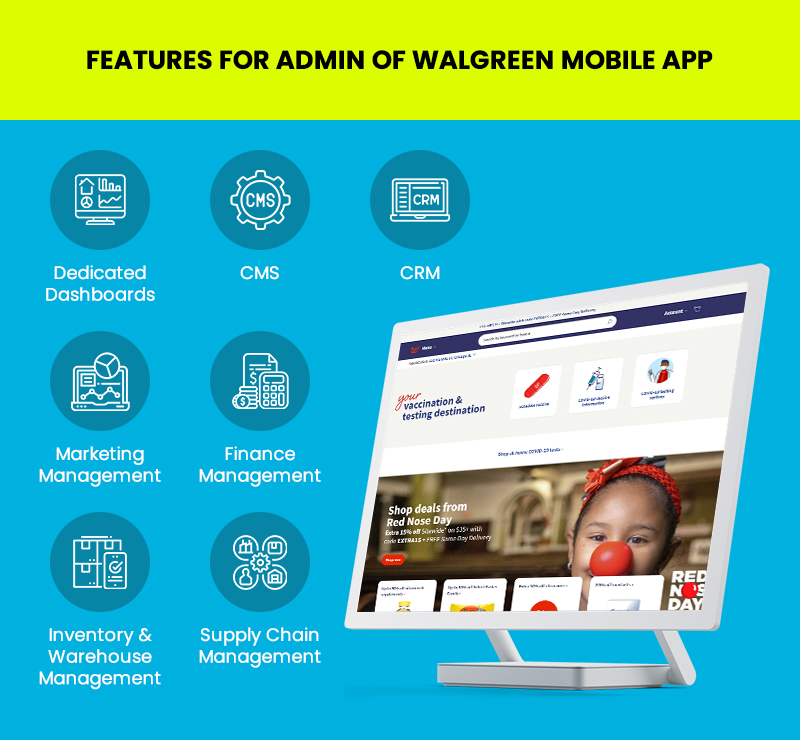 Handle the money poorly, and it will do the same for you. Having custom-designed finance management tools for your online pharmacy business will give you compound profit in the long run.
Inventory & Warehouse Management
Inventory and warehouse are the souls of any e-commerce business. The business is always up and running if they have a healthy inventory and warehouse management.
Otherwise, it is like waiting for the chaos to break loose. Effective and efficient inventory and warehouse management allows your pharmacy business to always be ready for the business.
So much depends on the inventory and warehouse, and an efficient management system can do wonders for it and reduce operating costs by a huge margin.
Supply Chain Management
Keep your flow of goods and products flawless with the help of intelligent and AI-powered supply chain management that simply automates a lot of manual labor.
Modern supply chain management is quick, precise, and effective and you can see the visible results of it. A remarkable supply chain management can save you a healthy amount in the operational cost of a business and it also helps in the reduction of material wastage. Now being automated, it leaves little to no scope for error.
These were some of the most essential features for the admins. The features for the customers and the admins were the essential ones. These are the minimum requirement for a modern online pharmacy app development like Walgreens.
But they are not enough to make your business stand out from the crowd. If you really want to stand out then you need to include some advanced features in your app. And you will see the difference.
Advanced Features of Walgreens App
Barcode Scanning
Allowing a mobile app to use a camera can open unimaginable opportunities for you. Like Walgreens app allows its users to scant the barcode on the drug packaging to instantly order the drug. It is simple and convenient for users who might need to order medication frequently.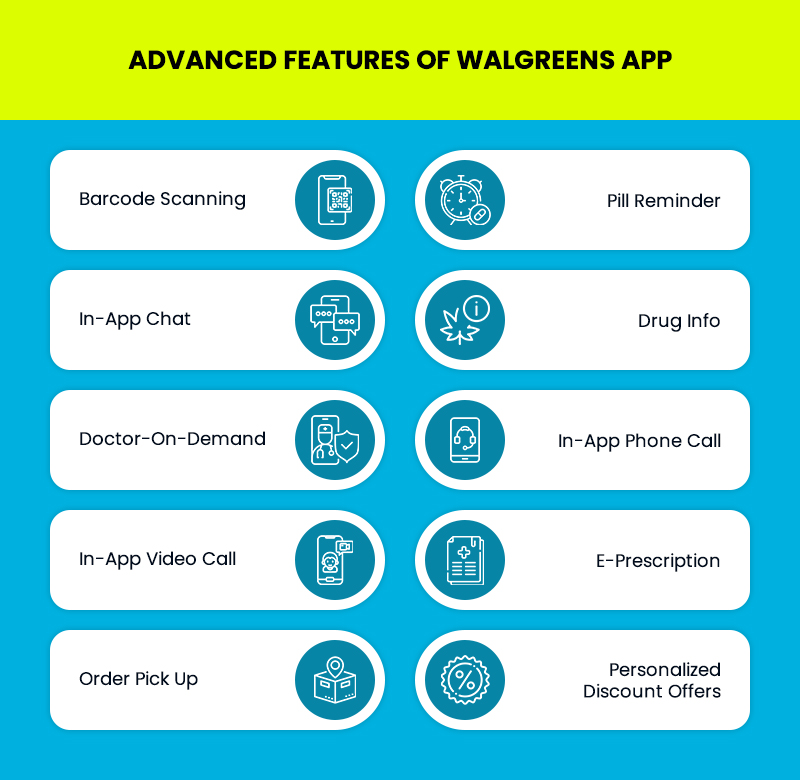 Scanning a barcode takes roughly a second or two and it directly finds the medicine in the app and adds it to the shopping list which is ready to check out.
Pill Reminder
There are thousands of apps on the app stores that are made to remind users to take medicines at a specific time. Especially patients with chronic diseases or who need to take multiple medicines at different times of the day may benefit from such apps. But wouldn't it be great to have this feature baked right into the pharmacy e-commerce app?
It will help users from saving some space on their mobile phones and having everything about medicines in one app is like a blessing in disguise.
In-App Chat
As mentioned earlier, sometimes customers might need a little assistance with their medicines at the time of purchase. Therefore, having a special feature that allows customers to chat with a dedicated pharmacist can help your business by a huge margin.
After all, in the end, the business boils down to only one thing, a great customer experience. Nothing can match an online service with a little human touch.
Drug Info
Some customers love to stay informed about their medications. They feel a need to know what they are consuming and what are the side effects of their prescribed drugs.
Thus, an in-built drug encyclopedia can be a great feature and one more reason for the customers to stay on your pharmacy app. It is as simple as entering the name of the drug and the entire information related to the drug will be presented to the customer right on their smartphone screen. It is simple, convenient, and super useful.
Doctor-on-Demand
Customers may need the help of pharmacists sometimes but they also might need to consult a certified medical professional as well.
Therefore, having a feature, within the pharmacy app, that allows patients to talk about their health to medical professionals can boost the app engagement in multiple folds.
Patients can book online appointments and talk to doctors about their problems instantly, without leaving their homes. Everything regarding the conversation is arranged and managed via the app itself.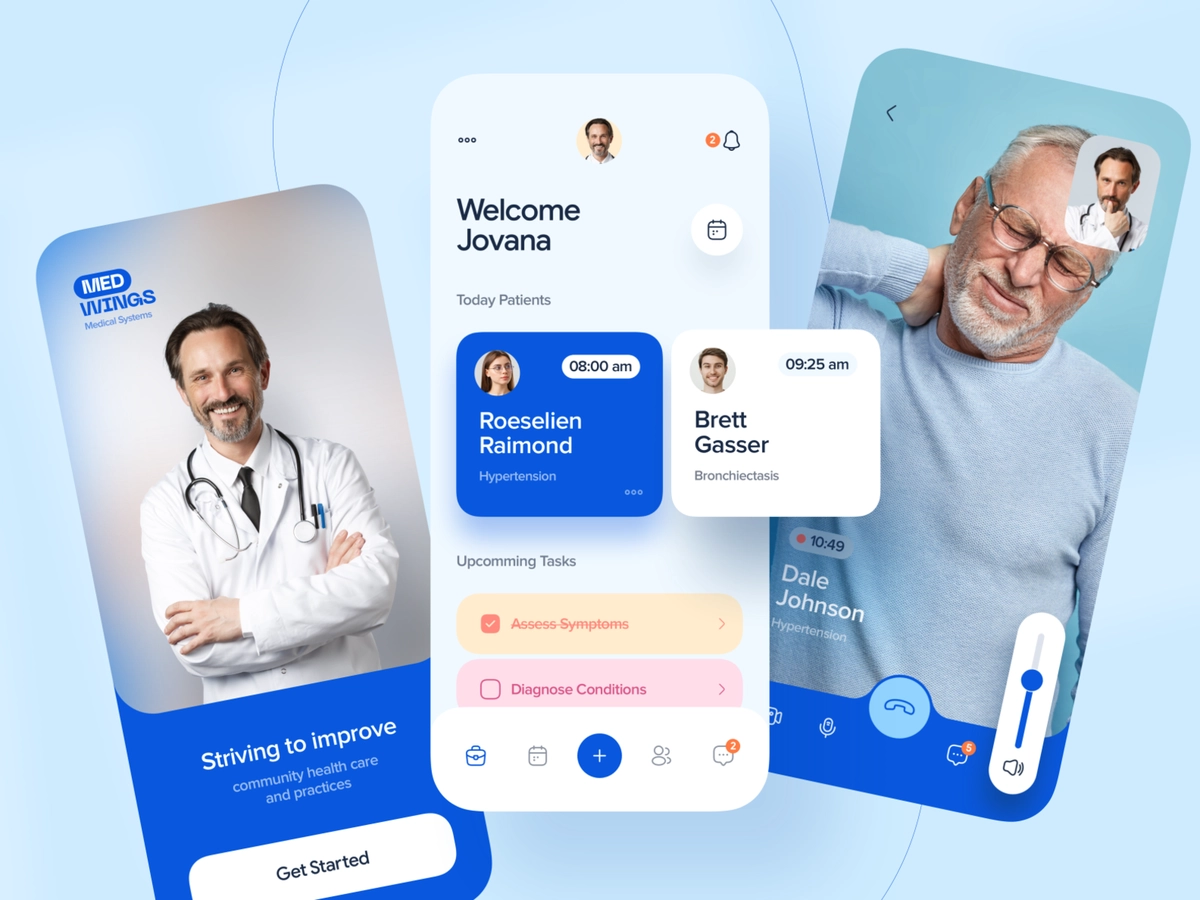 In-App Phone Call
Whether it is medical professionals or pharmacists, sometimes people want to talk to them over a phone call, instead of chatting with them via messages. The in-app phone call feature helps app users to talk to their medical professional or pharmacist on a phone call to get medical help. It is convenient and quick that your customers will appreciate your app even more.
In-App Video Call
What is better than a phone call, obviously a video call. While consulting with a medical professional, the doctor may require to examine the patient by seeing their physical condition.
In that case, a video call can come in handy and make the entire process a lot smoother and easy for the doctor to offer an accurate diagnosis which is essential for an effective treatment.
E-Prescription
After a successful diagnosis, a doctor provides an e-prescription to the patient through the app. An e-prescription is a simple doctor's prescription but in a digital form.
A patient can read the prescription and also save it within the app for ordering the prescribed medications. The app automatically suggests the patient order the prescribed drugs by automatically adding those drugs to their shopping list which is ready to check out. The entire experience becomes all-inclusive and seamless.
Order Pick Up
Walgreens offers yet another useful feature in their app. It allows users to make their order delivered to their nearby drug store from where they can pick it up. It is a quite useful feature for consumers who are traveling from one place to another.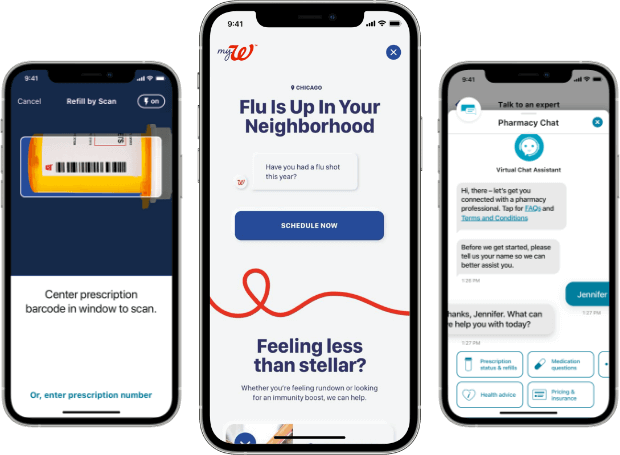 In that case, they do not have a specific address to get the delivery of their order. Hence, assigning a nearby drug store for the pick-up is the best and most efficient option they can get. User experience is refined by such small things.
Personalized Discount Offers
Consumers love discount offers. But do you know what they love more? Personalized discount offers. You can hit the gold standard of customer experience if you can make your pharmacy app to study the buying pattern of your consumers.
And with that help, you can create personalized discount offers for those consumers to give them a feeling of reward and achievement. This refines the relationship between the consumer and the company. With such simple features, you can give a million reasons to a customer to choose your online platform over any other available in the market.  
So, this is the simple recipe for making your online pharmacy app stand out from the crowd. What do we talk about now? Let's talk about the technologies that you might need for the development of online pharmacy mobile apps like Walgreens.
Tech Stack Required for Development of Online Pharmacy App like Walgreens
Anyone who is developing an app understands the importance of picking the right technologies for development. Because you develop the app for today's market but the technologies must pass the test of time.
Hence, if you are looking forward to your online pharmacy app development then you need to have a sharp understanding of your goal. The factors you need to understand are performance, customizability, responsiveness, speed, reliability, and scalability. If you could check all these boxes then believe that you have picked the best technologies for the development of your app like Walgreens.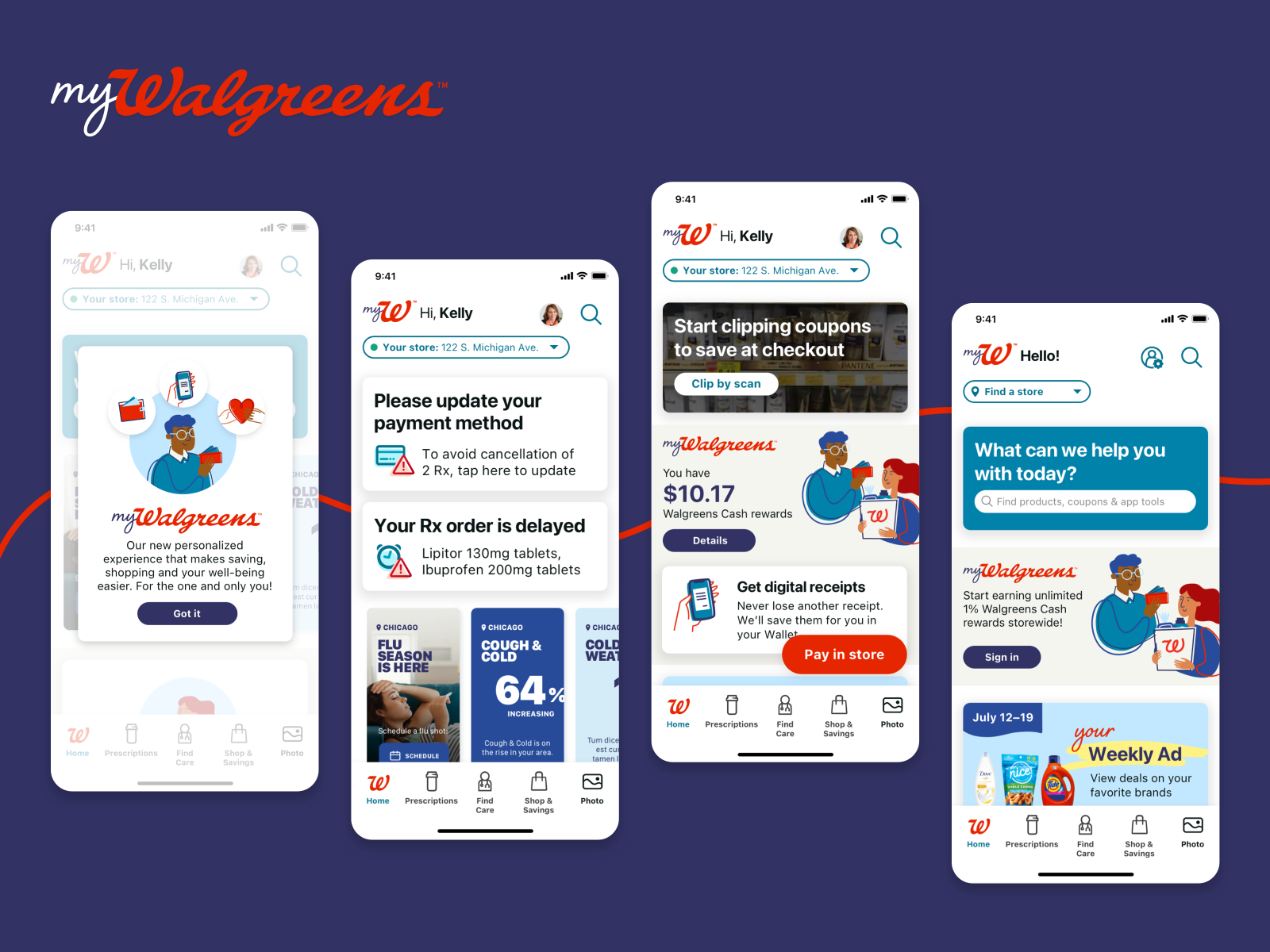 However, if you select a pharmacy app development company to do the job for you. Make sure you discuss your vision in detail with them, their mobile app developers will help you to choose the right set of technologies for your mobile app development project.
Still, just to offer you an idea, you might need the following technologies for the development of your pharmacy mobile app development like Walgreens.
Front end developer: Java, Swift, Angular, Java, CSS, HTML, React
Back end developers: Python, Laravel, Node.js
Push notifications, SMS, and in-app messaging: Batch
Payment processing: PayPal API, Stripe API, and Braintree SDK
Database: MongoDB
Cloud Environment: Google Cloud, AWS
Location tracking: MapKit framework for iOS, and Google Maps SDK for Android
Social login: Facebook, Google, Twitter APIs
How much does it cost to develop an online pharmacy mobile app like Walgreens?
Here is a simple answer to this question. No one can tell you the exact cost of mobile app development unless they know the scope of work for your project. Even after describing your scope of work, the development cost may vary because of new additions and modifications. It takes a couple of months to develop a mobile app as capable as Walgreens.
Hence, new modifications and addition are common things in such a long period.
However, the mobile app development cost depends on several factors. These factors are the region of app development, the number of features, technologies used, for what platform the app is being built (web, Android, iOS, wearables), etc. Therefore, it is quite impossible to give you an exact number.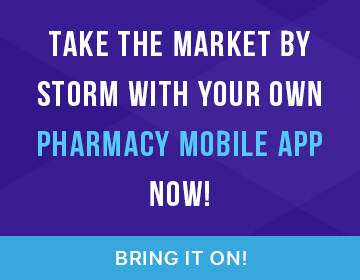 But, just to give you an idea or a ballpark, we can assume a hypothetical situation here. Imagine there is an MVP (minimum viable product) for a pharmacy app to be developed for the Android platform. And let's assume that the development region is India because this is the most well-priced and high-quality app development region in the world.
For this assumption, it would cost somewhere around 50,000 USD to 80,000 USD to develop an online pharmacy mobile app like Walgreens. And it may take 3 to 4 months to develop the app.
Do understand that if you need more features, better designs, and availability on different platforms then it may cost a lot more than mentioned numbers.
So, this was everything you needed to know about developing an online pharmacy app as successful as Walgreens in the USA. We have covered almost all aspects of app development. In case you have any questions, feel free to contact our experts, it's FREE. We would be happy to assist you.