Buy Now and Pay Later app like tabby! Such offers have become immensely popular in this e-commerce age. Buyers are more likely to take a quick jump on such stores that allow them to receive and use their product first and pay later.
And an app like Tabby is a wonderful example. In the current competitive market, introducing "pay later" services is one of the sure-shot ways for the brand to have some entrepreneurial advantages come to their business.
One such benefit is the replacement of the "Cash on Delivery" culture, which was supposed to be an inviting factor for delays, errors, and confusion in modern business dynamics.
So far, the trust associated with placing an order online and making payment in advance has been the reason for keeping the "cash on delivery" phenomenon alive among consumers.
But the emergence of "pay later" options has paved the way for some amazing benefits that we have detailed well in this article.
If you are also considering eWallet app development and apparently came across the idea of having a pay-later app like Tabby, get your eyes on this blog. Here's the detailed answer:
What is App Like Tabby?
Assume a platform is asking you to pay the full price upfront, and you have some trust issues but no other options than rubbing your teeth and placing an order with trembling fingers, leaving the whole matter in the hope that you will surely get the product.
Such panic attacks are true because spending your hard-earned money isn't easy. Especially in this online age, where most payments are happening in advance, paying for products in advance truly stinks.
Tabby identified this market gap and emerged with a digital app where customers have the freedom to select their desired products by making partial or no payment for the product.
A fintech app development company creates automatic schedules in the app for each customer so that, post-delivery of the product, the payment is deducted from the customer's account at pre-determined time frames.
It is a way of enabling a consumer to get a loan with a bad credit score. Without causing any inconvenience in transactions, the fintech application smoothly operates on the digital network.
To simply illustrate the overall "Pay Later" options, the app provides customers with the option to make payment for the purchased product after 14 days, or they can opt to pay in four interest-free installments.
With this additional support, the buying power of the customer is also improved, as the option grants them the opportunity to purchase something that was supposed to be beyond their affordability.
How Does a Buy Now Pay Later App Like Tabby Work?
An app like Tabby gives customers the flexibility of purchasing their favorites on a tight budget. Customers simply need to install the app, place their order for the product, and in case they don't want to make a payment right now, they can simply select the "pay later" option on the checkout page.
Tabby basically acts as a financial service provider between the customer and the seller. Inside the app, you can see multiple brands and e-commerce stores listed that accept Tabby Payments.
Such as, whether you wish to purchase a laptop from an eCommerce platform or you wish to purchase speakers directly from the brand, figure out whether Tabby features that brand or not, and simply proceed if the platform accepts that brand.
There's a list of items that accept payment from Tabby. As you head to the checkout page, input the required details and choose the "pay later" option.
This will convert your payment into an EMI, or it will enable you to move the current payment due to next month. That, in case you are short of funds in your account, you will still have the power to purchase Tabby's product.
How to Grow in the Buy Now Pay Later App Market
The best way to grow in the pay-later market is to first learn all the fundamentals of peer-to-peer payment apps like Cash. It won't be easy, for sure.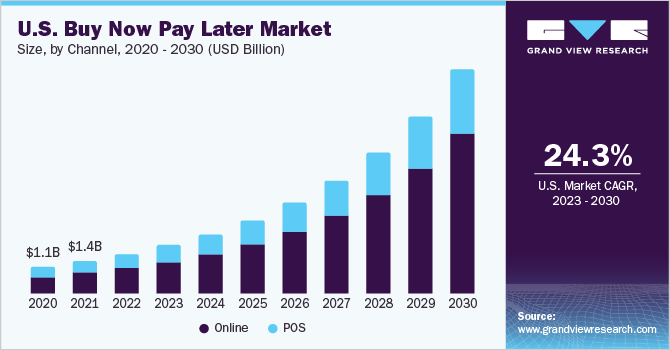 But these are the statistics that will help you build a competitive edge in the market. Watch competitors and note down their major shortcomings. Negative reviews are a gateway to your opportunity. If you can better serve your audience or rectify a particular issue that they are facing on most other Pay Later apps, then you can surely win.
The digital market is dynamic and is still growing. It's just the beginning of the internet of things. So, keep exploring apps like Tabby and keep running surveys to find metrics that could turn your buy now pay later app development into a big success.
Key Features of the Buy Now Pay Later App Like Tabby
The key reasons that set Tabby App apart from others are the security and convenience it offers to customers. The intuitive app is feature-rich and effectively operates on multiple devices, such as Android and Apple smartphones.
Coming straight to the key features of the Tabby, these are as follows: These features will provide you with an overview of the overall excellence of banking app development. Take a look:
1. Sign-up/Login-in
An E-mail address or OTP log-in is however the basic feature of a mobile app. It comes as no surprise that the option appears to be mandatory, but you are not obliged to provide your login details to access the features of the Tabby App.
Unlike other payment solutions, you can check in to Tabby as a guest to explore all the facilities that the application makes available to customers. Upon confirmation, you can surely enter your login details later.
2. Online shopping
Tabby features in-built online shopping portals that enable instant order placement for products from respective brands or e-commerce stores. However, the application itself performs like an e-commerce store because you can view categories of products and get real-time information, including costs and offers.
The overall interface is well-diversified on the screen, which facilitates smooth order placement. Post-purchase, customers can even track orders through the app, which adds some exclusive benefits.
3. Split Payments
That's quite a common phenomenon: customers want to purchase something, but their income or budget is equal to about 1/4 of the product price. This is where the "split payments" option comes into play.
If customers can't pay a lump-sum amount for the product, they can split the payment and opt for paying the amount in four interest-free EMIs. However, customers can even get an extended limit on payments, but this will subject them to certain interest fees and charges on loan lending apps.
4. Automatic Deduction
Some customers are late birds and have forgotten their dues lately; this is where automatic deductions come to the rescue. The Tabby app features an option for automatic deduction, in which all dues on the following purchases will be deducted from the customer's bank account on the scheduled date.
Customers simply need to keep sufficient funds in their bank accounts.
5. Advance Payments
Alternatively, customers are given the option of making advance payments for the product they choose. Despite a "Pay Later" option, most customers would want to make timely payments, particularly for two reasons.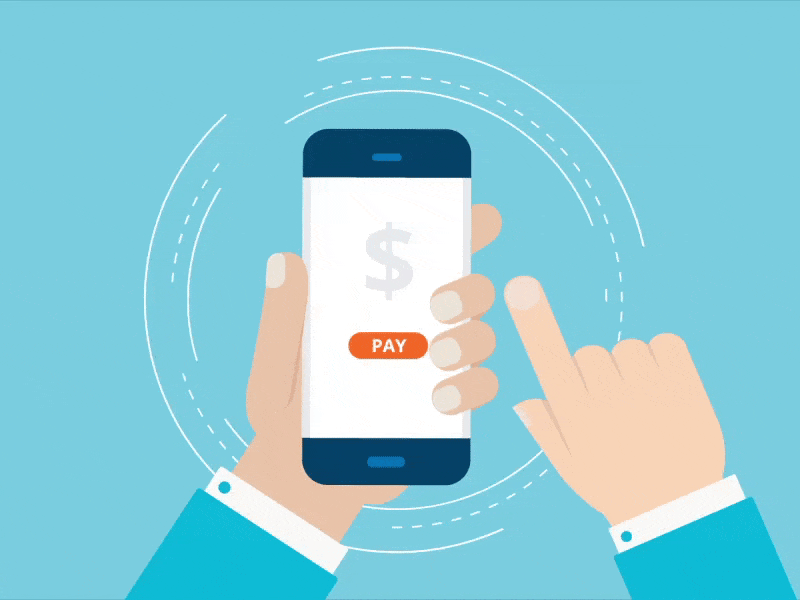 The first is when the customer wants to re-use the Tabby app or when the customer just wants to make a payment to lessen the financial burden. Automatic deductions aren't triggered in such events.
6. Account Management
Account management is one of the most sought-after features of any shop now pay later app like Tabby. That's why a Pay Later app like Tabby has given foremost attention to this option, in which users can view their purchase history, schedule payments, and have all personal information readily accessible on the screen.
Furthermore, the application can also be integrated with the e-commerce store, making it even easier for customers to use Tabby on third-party platforms.
7. Merchant Analytics
Apart from services to customers, Tabby is well known for its services to merchants. All third-party platforms using Tabby can get real-time insights into the number of orders or total revenue generated by Tabby for them.
The mobile payment statistics provide a complete overview of the relationship between Tabby and its customers, which encourages them to build an everlasting relationship with the payment app.
8. Payment Links
Special payment links are one of the most sought-after features that enable shoppers to receive payment from customers via a unique link. The feature is quite helpful when shopping at a local store.
Apart from e-commerce, customers can convert their payments into flexible EMIs or Pay Later payments if Tabby App services are available in the store.
9. Disputes tab
Issues are common. Challenges keep coming with the online payment app, so Tabby is also prepared. During the occurrence of any issue, customers can raise their concerns by notifying the payment app through the dispute tab. Prompt response and action are initiated by the app as soon as such concerns arrive.
What Factors Affect the Cost of Building an App Like Tabby?
We're breaking down the main point of discussion now. Apps like Tabby are trying to bring their customers an elevated experience, putting in their best efforts to retain more and more users and create an even stronger link with merchants by including additional services that benefit their businesses.
All these factors can impact the cost of developing a fintech app. Given below are the five points that better illustrate how exactly the cost of an app like Tabby is impacted:
Every basic or additional feature injected inside could be an inviting factor for an additional cost, as it is likely to ask for an experienced developer's expertise, who charges more for the work.
The UI/UX of the app would add more charges from the application designers, who put their best effort into making an application's design adapt to the customer's requirements.
Whatever the business objective, the scale at which an app is intended to work, or the overall clients it is about to handle, including the multi-tasking ability of the app, each can directly impact the development cost of an app.
Any additional compliance that's mandatory for the effective run of the financial operation in the respective country would add certain additional requirements, increasing the production cost later.
You must consider hiring mobile app developers who are truly experienced in the development of Pay Later-like mobile apps. After analyzing the requirements, he or she would then decide the duration of the app, which simultaneously raises the development cost.
What Do Users Love Most About the App Like Tabby?
Buy now, pay later! On-demand services in the online payment market are growing in popularity at a fast pace. People are appreciating the convenience added by apps like Tabby on shopping stores that consumers were afraid to visit until now. And below are four of the main reasons that continue to increase people's love for apps like Tabby.
If you create an app and give customers the option of interest-free credit, they are more likely to celebrate this opportunity.
Instant Availability of Funds
Pay-later options increase customers' buying power as it provides them with an instant fund facility, no matter if they have zero balance in their bank accounts. It is one of the best app ideas to generate revenue as well because more customers will be interested in shopping for more products on EMI.
Automatic deduction and payment through links facilitate easy payments. As a result, customers can access peace of mind during or after the purchase of the product.
Monthly expenses are easy to manage
Cash advance apps like Dave make monthly expense management easy for customers. That's also part of the reason people are loving such applications in the digital world.
Steps to Develop a Buy Now Pay Later App Like Tabby
If you seek an app like Tabby but are confused about how to get the one that will genuinely serve the purpose and become a competitor to your rivals, here's a professional approach you must consider right now:
1. Develop a Plan
The foundation of any pay later is laid by a solid plan. So make sure you have the best plan in place, which must contain information, e.g., the funds you can afford, the business policy, and other attractive offers for competitive benefits.
A complete systematic approach will be set up in the backend before the application is ready to use in the real world.
2. Contact a Developer
As soon as you are determined about your business plan, you can approach the fintech app developer, put forward your requirements, and simultaneously request that they work on them.
Meanwhile, make sure you respect their opinion and recommendations, as sometimes they are more experienced in this specific industry.
3. Keep Legal Compliances in mind
Since the application's operation will largely revolve around financial matters, complying with the mandatory legal needs is a requisite. Make sure you don't forget to ask the developer to add or not add things that can later run your application into significant trouble. You can even hire a financial expert or a chartered accountant for the job.
4. Test and Confirm the App.
Before the application is introduced in the app stores, consider testing and confirming the app. Manually check whether the Pay Later app is working well by sharing it with your family and friends. This will prevent negative views and collections that may affect the reputation of your brand.
Know more: Step-By-Step Guide for Developing Cash Advance App like Dave
How to Earn Money with a Buy Now Pay Later App Like Tabby
Surprisingly, the Buy Now and Pay Later apps are super easy to monetize. The application's owner can create a revenue source from both customers and merchants. Advance apps like Cleo work on the following monetization models that you can also use for your Pay Later app:
The application can earn a commission from a merchant on every transaction.
Income can be extracted by levying charges on unpaid installments.
Monetizing by promoting merchant products on your own application
More other monetization opportunities can be traced, which tend to recover your loan lending mobile app development cost within a few days.
Develop a BNPL App like Tabby with Arka Softwares
BNPL, or the Buy Now, Pay Later app, is fostering a new buying culture. The unique application market is growing at its own pace. According to Fortune Business Insights, BNPL is rising at a compound annual growth rate of 21.7% and expects to create a USD 90.51 billion market by 2029.
And being a seasoned name in the application development market, BNPL is excited to introduce you to the future of mobile app development. Arka Softwares has been helping entrepreneurs and enterprises create mobile apps that achieve their business objectives.
So, connect if you are also looking to have a Buy Now, Pay Later app that equips custom-made features in an extensive range.
Know more: How Much Does Mobile App Development Cost in 2023?
Final Thoughts
Stop letting apps like Tabby monopolize the market. If you have a solid plan and are committed to your vision and mission, invest in Pay Later applications and extract income from multiple sources because the business is profitable enough that figures are sometimes hard to describe in words.
FAQ
How do I Grow a Buy Now Pay Later App?

The growth of a Buy Now and Pay Later application starts from the moment you deploy one that's responsive, fast, and feature-rich enough that customers can't prevent them from reusing the app. After that, your investment in marketing and the strategic approach of making the app available to multiple customers would trigger instant growth.


How does Buy Now Pay Later Make Money?

Pay Later apps make money through commissions from merchants and customers. Alternatively, such applications can make money from advertisements and promotions.


Who are the Targeted Customers of BNPL?

Those customers who want to purchase an expensive product but are short on budget but still can afford to do so through EMI options love using the BNPL app.


Is the BNPL Application Profitable?

Apps like Tabby are profitable because the BNPL app has multiple revenue sources and makes money from customers, suppliers, and advertisers.