Introduction to Car Parking Finder App
One of the most common afflictions of modern living in a metro or Tier-I city is the constant need to find the parking space for your car or bike. We all are witnesses to and have personally experienced the hassles one has to go through to find a parking spot on time so that one can reach the office on time. The problem is accentuated by the growing number of vehicles on the roads, limited parking space, and surging prices.
One can't imagine the horrors of going to the city, shopping mall, or market and then waste time struggling to find a nearby parking spot. You may often have to search for almost an hour before you get a parking lot with an empty spot – that too, at least a few blocks or a mile away from your destination. Many other times, the parking charges are so excessive that you wish that you never took out your car and hired a taxi instead.
This problem will grow bigger in size and complexity as more people will become mobile with more cars on the road. There is no way it is even slowing down, let alone seeing any reversals in the trends. With each passing day, the number of cars per parking spot will increase, making it challenging to find one. This is where you can choose Arka Softwares for custom car parking finder mobile app development.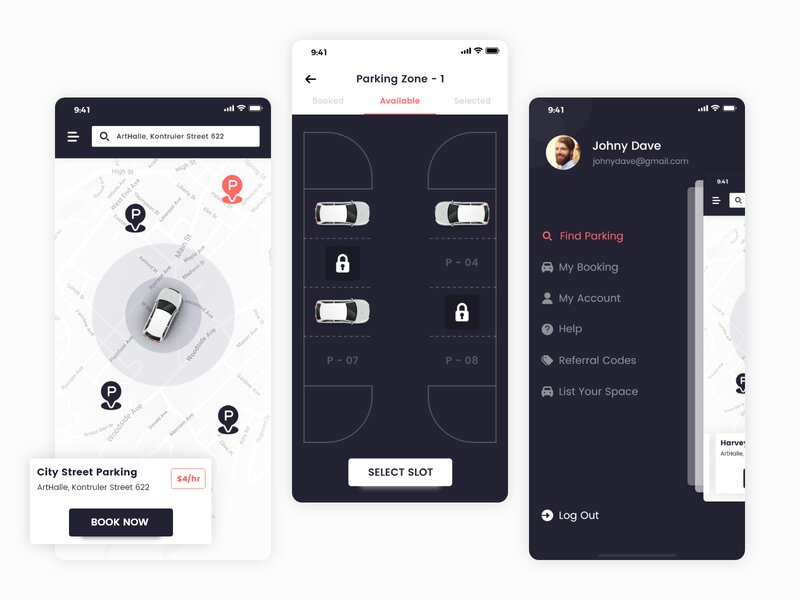 We are experts in designing, developing, and successfully deploying comprehensive and on-demand apps for startups and enterprises and its control panel to help you and your customers. With our cutting-edge solution and splendid features built into the app, you can not only help your retail customers but can generate more revenues from different schemes.
Car Parking Finder apps are catching up all across the world and are a rage now. They help drivers help them save time and money – they can pre-book their spot before reaching the parking area. These apps help reduce inner-city traffic as cars find the nearest parking spots quickly and get off the roads. The parking managers and operators can advertise their vacant spots to all drivers in the vicinity and get the real estate filled quickly. Frankly, these apps are a win-win-win for all. 
Business Model of Car Parking Apps
Before plunging into the features and technicalities of the car parking finder app, you must first understand that an app-enabled business works differently from the traditional one. Therefore, you must be aware of the business models and their key features – to help you identify the right fit. 
Below are the three major categories – dedicated app, aggregator apps, and All-in-one apps – each with its pros and cons.
Dedicated Apps
A dedicated car parking finder app is usually developed and deployed for one parking operator, possibly with multiple parking lots, in a city. The details of all the geographically dispersed parking lots are fed into the app's database and a real-time tracking system allows it to identify and allot parking spots.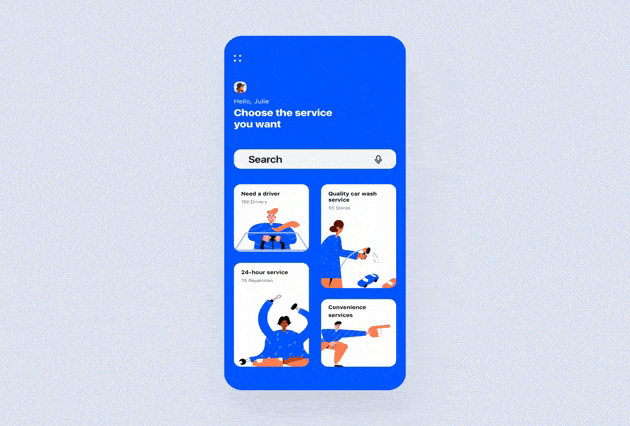 This app is most suitable for small enterprises and startups who are in their growing phase and cannot afford to invest much in IT facilities. The app would have the most essential features, like an MVP, thereby its cost would be affordable. For example, a driver would be able to find the nearest parking lot and a spot in it, in real-time, but wouldn't be able to pre-book the spot.
Aggregated
Aggregator apps are fully functional mobile apps preferred by businesses who many have many parking areas across different cities. It is also useful for businesses that can aggregate data from multiple lots on a common platform and offer differential services and pricing to each. Aggregator apps come with many options to choose from.
Some key features include – search and navigation, online booking, app check-in, and online payments. The app may also assist the drivers in locating the booked or vacant parking spot using GPS navigation.
All-In-one Parking App
An all-in-one fully functional car parking finder app would obviously cost much more than the other two options, discussed above. But it will not only combine the features of the two but will offer many advanced features that can take your parking finder business to the next level of growth.
Many notable features include – valet parking, pick and drop service, heat map for administrators or parking managers, surge pricing, and in-app payments.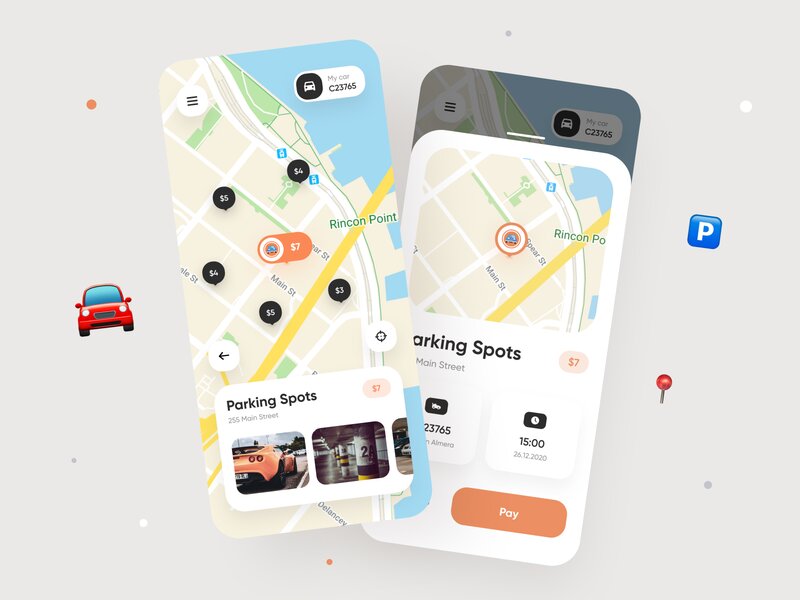 How do Car Parking apps work?
On the face of it, the car parking apps have an amazingly simple interface and process to find, book, and park your car in a vacant spot. But the amount of business acumen and technical ingenuity required shows that with the proper technology and an experienced team, nothing is impossible. 
We always strive to make our apps more user-friendly so that more users use them daily and drive more business for you, our clients. 
From a user's POV, the car parking finder app would have the following steps:
Search: The users can locate available parking spots by either turning on location sharing or entering the name or Zip/Postal code of the area they are visiting.
Compare: Next, as users get multiple options, in form of different parking spots, they will get details like distance from your current location, taking bookings or not, parking fee, and parking spot location in the area. Using multiple parameters, users can compare results and select the best one for themselves.
Book: Next, the driver would book a selected spot and get a unique alphanumeric/QR code to get access to it.
Make Payment: Parking finder app would allow a completely cashless system, however, would have the provision to pay in cash. The app supports PayPal, all major credit cards, and mobile wallets

.

Drive and Park: the navigation tracking feature of the app would help you locate the exact location of the spot in the parking area. The app can also assist you in parking if connected to your car's navigation system.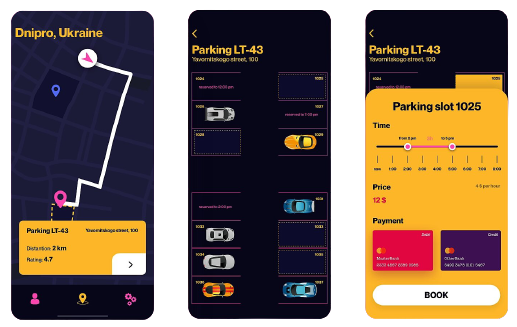 Why invest in Car Parking Finder Mobile Apps?
The car parking finder apps are an elegant solution to a long-standing problem, and that is why they are gaining popularity. There is never sufficient of a good thing because we can offer our specialized services to help you market the new parking finder app. 
The app owners get to fill most of their vacant spots and make more money. These apps also reduce the number of attendants required to operate the parking post. The success of apps like these is clear as more users and parking businesses are using them each passing day.
For example, as per MKE Park report, an app operating in Milwaukee, USA saw more than 179k-installs in all, and an average number of transactions going up from 6,518 per week in 2015 to 16,913/week 2018. This showed a growth of over 159% in just four years!
Some reasons why you must invest in developing a great car parking finder app are:
Real-time data on parking spaces
With an app managing all your parking spaces, you will get real-time data on which parking lots are giving higher returns and which ones are not. The parking management can track each spot in each lot on a real-time basis and, over time strategize to attract more drivers to lots that are unused. Once there are some plans to improve the occupancy of parking lots, real-time data analysis can help managers find correlations between them and lot occupancies.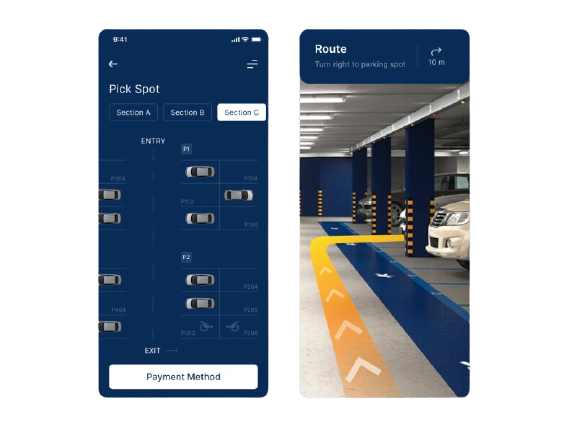 Decreased cost of management
An innovative car parking finder app helps managers to monitor every inch of their parking area with a smart camera controlled remotely. With monitoring possible from a single room and no need for parking assistants to guide drivers, you save substantially in labor costs on an annual basis.
Generate reporting is easy
One of the biggest pain points of its inability to generate reports in the desired format and in time. The admin panel, accessible from your desktop, allows you to view the data from multiple perspectives and take reports for each of them. It gives you the flexibility to add ad-hoc elements or fields to the reports and save them as templates for future references.
Other equally great reasons:
A smart car parking solution would enhance customer experience and hence loyalty, leading to more revenues.

The parking owner or the company gets good brand recognition as an innovative and customer-friendly business. This goodwill could help you in exploring other opportunities.

Easier routine management of parking lots and spaces

Parking staff is less likely to handle large sums of cash, resulting in less likelihood of theft, embezzlement, and fraud.

Multiple plans can be implemented, simultaneously or sequentially, on a test run basis to check which one works and which doesn't. Real-time data analysis can help in this.

Optimal utilization of parking space resulted in fewer vacancies at any time of day than a manual system.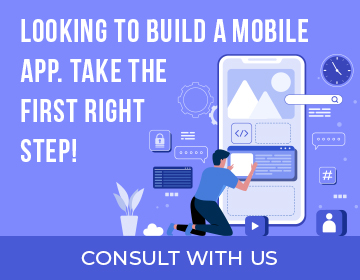 Market Size of Global Smart Car Parking
In a report,

Statista suggests that the global smart parking market size will grow exponentially between 2018 and 2023, from $1.9 billion to $3.8 billion, doubling at a CAGR of 14%.
According to

Smart Parking Systems Market Size, Share, and Trends Report 2020-2027

, by Grand View Research, the global smart parking systems market size was valued at $3.9 billion in 2019 and is projected to register a CAGR of 17.4% from 2020 to 2027.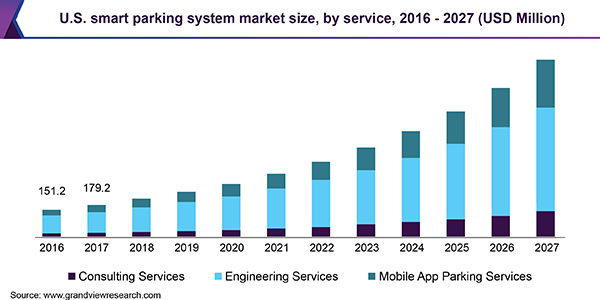 TechCrunch

, a leading computer industry trade journal, reports that car parking finder apps mostly earn by charging both the drivers and the parking owners a very nominal fee. A popular P2P parking marketplace app, Rover, offers a subscription plan that is fast gaining popularity among regular commuters.

According to

Markets and Markets, region-wise, Europe would have the largest share of automated parking lots. But country-wise USA has estimated to generate the largest revenue share, followed by China in Asia-Pacific.
Business Dynamics of Geography & Parking Time
Location, or geography, and parking time, reserved or on-the-fly, are two critical criteria in defining the features and functions your car parking finder app would have. Once you have made the decision, it would be exceedingly difficult to re-engineer the system to follow the other model based on both these criteria.
Geographical coverage
Basically, most parking apps follow one of the two models – first, becoming strong in only one metro or city covering almost all parking spaces available on hire: and second, dispersing geographically to multiple cities.
1- Concentrated Localization
In this business model, car parking finder apps ensure maximum parking space coverage in a single large city, metro, or megalopolis. Concentration requires them to acquire as many parking spaces as their clients as possible to offer the largest set of choices. They cover all parking areas – indoor, multi-level, and on-road – to offer the parking service in them. These players are limited within a set perimeter.
2- Multi-city Operations
Multi-city parking finder app operators tie-up with a few parking owners in multiple cities, and often with multi-city parking chains. The app users may not find parking at all parking spaces in a single city, but they will certainly find parking in multiple cities. This is a good option if you travel too much by car, like a salesperson or an on-call repair worker. Sometimes, their apps may also offer services across state and national boundaries – like ParkRight offers in Europe.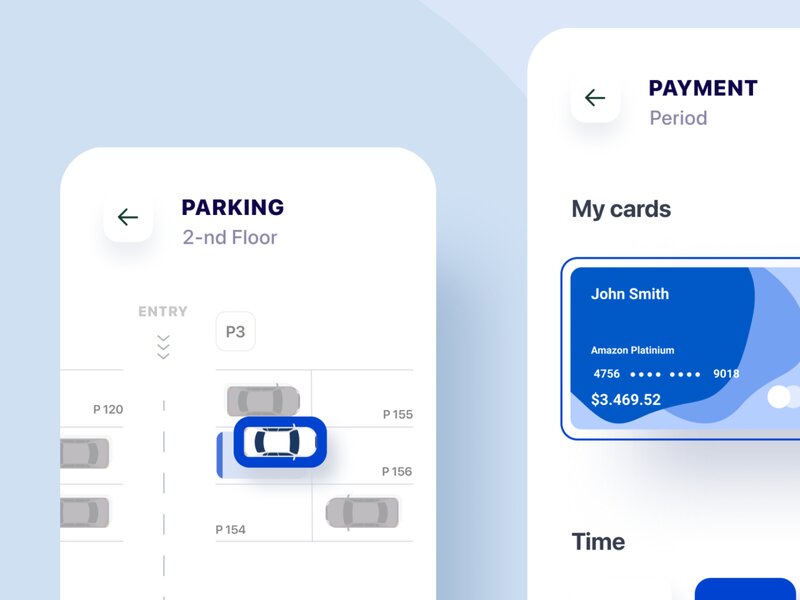 Parking time
There are broadly two categories – parking reservation and on-the-spot/on-the-fly parking. Again, both business models have their pros and cons. As the parking finder app owner, you may choose to offer anyone or both these services to your users.
1- Parking reservations
The car parking finder app allows the user to pre-book a parking spot long, ay ahead of their actual arrival. If the app has a valet (pick and drop service), you can order for the valet to wait for you to pick your car at a designated time.
Institutions, organizations, and companies can also use reserved parking to reserve a part of the building or mall's parking to use their executives, customers, and other guests.
2- On-the-fly parking
We often do not plan to go to a place but visit there with friends, for work, or during emergencies. In such cases, car parking finder apps can offer available parking slots on the go. You can use the GPS-enabled location service on your phone, and the app will notify you of all the available parking spots with their distance from your current location, their facilities, and charges. It is like regular parking, minus the hassle of searching for one.
How do Car parking Spot Finder Apps make money?
A car parking finder app has many channels to make money – most of them depend on what business model you have opted for and whether you also own the parking business or a pure-play parking app player.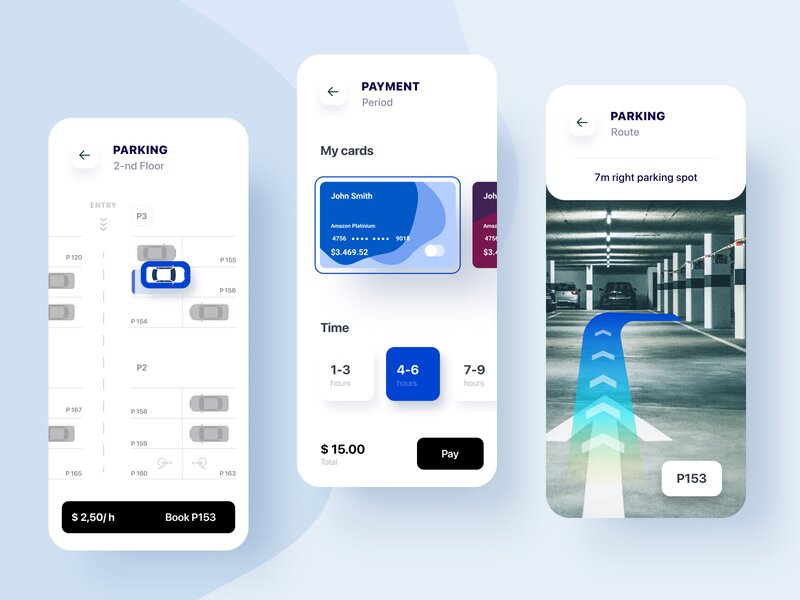 When you put power in the hands of people, enable them, you will always see that they will make you successful and rich. Our car parking finder app offer you features that you can exploit to help drivers, parking owners, and parking staff, thereby making you the app of their choice. In due course of time, this strategy pays off big time, and you earn more money.

Commissions and fee
The car parking finder app can charge either the drivers, or the parking owners, or usually both. Whenever a user makes a payment using your app, a small fee is charged to you, and a commission is charged from the parking business. These fees are against providing occupant for the parking spot, reserving parking spot, and guiding the driver to the designated parking spot. 
In-app advertising
To allow users to access the app free of charge, you can instead show them advertisements within the app. With in-app advertisements, the advertisers pay to show their ads, and the users may watch the ads – banner, placements, video ads, etc.  – to earn more credits. To earn more credits, users may be asked to watch more videos, making their app usage completely free. Many automobile, spare, car wash, car repair service providers would love to place their ads on your app.
Premium features
You may wish to offer your users and parking owner clients some premium features, for which they will pay you a premium over and above your commissions and fee. What kind of premium services you can offer depends on the market research as your market will be very specific and targeted. We advise you to conduct a market survey; we can help with that to identify services to offer for a premium. 
Paid app
Making the app chargeable for use by users is one of the sure-shot ways to earn revenues. But if you want users to pay you for using your app, you better offer services and offers that no one else can think of, and users have a great demand for them.
Featured Listing
This is a specialized service for parking owners, where an aggregator shows their parking areas as featured parking spaces over others. The parking owners will need to pay extra for featured listing on the app, thereby increasing their chances of getting more occupants.
Subscription plans
Subscription plans are a way of continuing your relationship with the app users, with them making a monthly commitment to renew their subscription for better and ad-free services from you. You can combine the premium and paid app models to create an ecosystem where free users get to see ads or pay every time they use the app, while subscribers get direct access to app features. Subscribers can also be given priority in booking premium or closer parking spots as compared to free users.
Partnering and Loyalty points
You can partner with many stores and businesses in the city where you operate to participate in your promotions. Users will earn extra points, like frequent flyer miles, and redeem against your fee or at your partner businesses. This way you advertise, and yet offer exclusive benefits to your users.
In-app purchases
You can allow users to make in-app purchases of various goods and services offered by your partner businesses. You will earn commissions for every sale and possibly on listing too.
Things to avoid in Car Parking App Business
Many great ideas can turn into annoying apps due to poor execution, faulty design, or simply improper functionality. These trivial things can sometimes annoy users so much that they will uninstall your app and start using it from your competition.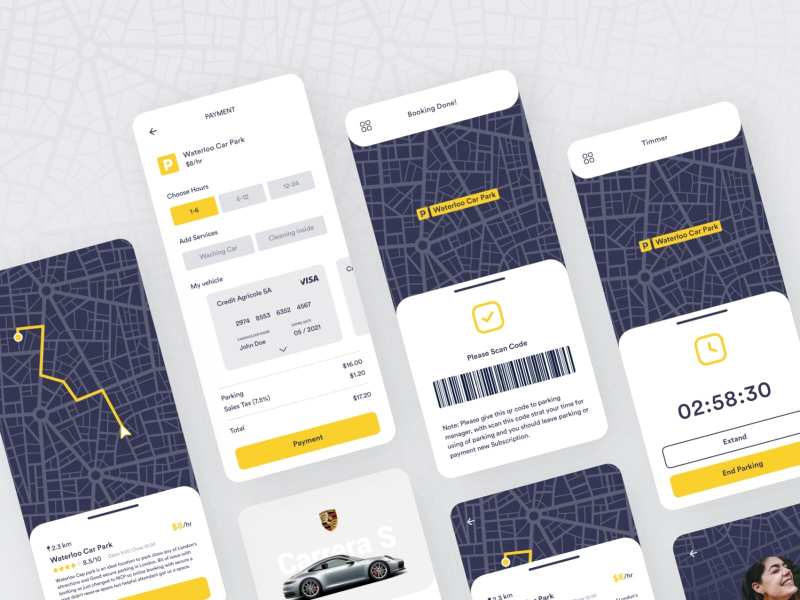 Therefore, you must always work closely with app designers and developers to look out for any signs of trouble. Any module or functionality must be thoroughly tested for user acceptance before integrating them with the live app.
Here we list some common mistakes to avoid during the development of car parking finder apps:
Improper filtering
If the users have to input details again and again, then they will easily get annoyed. Therefore, ask your users if you can save their details for future use. Give them the option to save their addresses with appropriate tags and pre-fill the data as much as possible. Similarly, when a user applies a filter to a search, those should still be applicable when the user returns.
Incorrect rates
The one thing that any user will never let pass is she thinks that you are trying to fleece them by showing incorrect rates. If there are any discrepancies in the offers available on the app, then users will be quick to leave you for some other option. There shouldn't be any hidden charges; all rates, discounts, coupons, points, and fees must be mentioned before they choose.
Limitation of choice
If in a busy city center, out of four available parking lots, you list only two of them, then you are doing your users and your business a disservice. Limiting the choices for the users is never a good idea, and you must bring on board as many parking owners as possible.
Inaccurate information
Your car parking finder app must always show correct information regarding parking spot availability, rates, conditions, and any other relevant parameter. If you are listing local businesses as your preferred partners, then that information must also be verified to ensure no sub-standard businesses can fleece your clients.
Faulty app design
The app design can go wrong in more ways than it could go right. If the navigation is not intuitive, the icons are not well-placed, the call-to-action is not visible, or the UI/UX is not smooth, the user may find your app confusing or even irritating. A lengthy registration process, the need to apply too many filters, or the need to enter too many inputs would also make users lose interest in the app.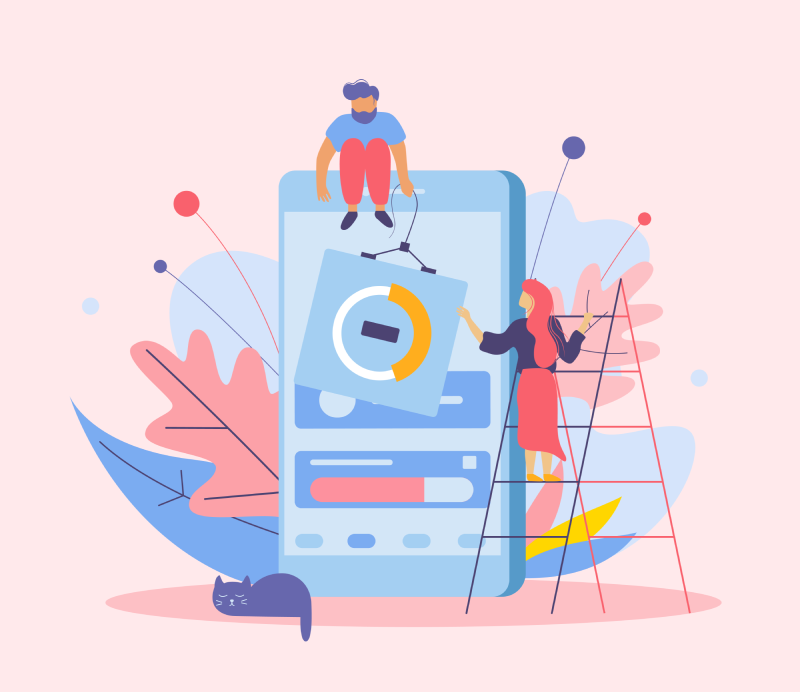 How to attract more users to your car parking app?
Once your app is launched, the biggest challenge for you would be to attract as many users and parking owners as possible. An increasing number of one will automatically increase the numbers for the other and vice versa.
The app model of business works on the "Winner takes all" model where the market leader will be the only one making money. 
Here are some tips to swell your user base in no time:
Users must benefit
The pain vanilla task of finding the right parking spot is the basic service around which your business will be built. But as today's users are accustomed to receiving benefits by using the apps more, it would be pertinent that you also offer attractive and exclusive offers & benefits to your users. Users must feel that by opting out of your app, they are losing something valuable.
Partner with reputed organizations
Never compromise on quality. When you broaden your perspective and widen the horizon, you will offer many related services and products to your user. If any of your partner businesses do not deliver on what they promised, it will reflect badly on you too. When you partner with reputed organizations, you assure that they will take care of their brand image as much as you take care of yours.
Partnering with bulk business providers
Shopping malls, amusement parks, commercial complexes, and large business districts have too many 'footfalls' to ignore. When you partner with them to manage their parking space and display your app prominently to their visitors, you quickly gain a substantial number of users. To partner with such bulk-business drivers, you can offer their select occupants some exclusive deals.
Successful Car Parking Apps
Before you jump the bandwagon, you should know about your competition – the established or emerging players in different markets making waves.
Each player has its strengths and weaknesses, and their business models were developed due to the versatility of cities and countries they have operated in. each city may have different parking regulations. Challenges and the operator have to work within their boundaries.
Besides, in markets like Europe and North America, it is becoming extremely competitive, and in some places fragmented too. The car parking finder apps have to roll out new services and offers from time to time to attract more users and boost their revenues – such as on-the-spot car cleaning and basic servicing, checking the car condition, and making an offer for its resale, etc.
ParkMobile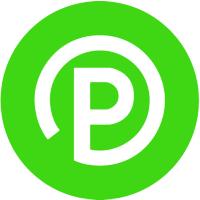 Founded in 2008, just aft the smartphone revolution was unleashed, the app was one the first movers in the parking assistant mobile app space. Based in the USA, ParkMobile offers the following services:
Zone Parking.

Transient Parking Reservations.

Event Reservations.

Parking Availability.

White Labeling.

Policy & Rate Management.

Reporting & Analytics.

Payments.
Its services are available in close to a hundred largest cities and towns of the USA. They are experts in venue parking, event parking, stadium parking, college parking, theatre parking, and many more big-ticket clients.
ParkMe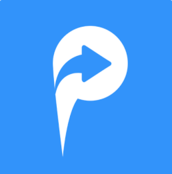 Santa Monica, CA-based ParkMe was established in 2009 and boasts of providing services in "Over 240,000 locations, in 16,000 cities, on 7 continents!" their unique services include:
Checking daily and monthly rates for lots, plus rates for street parking, wherever available.

Set the parking timer to help you avoid overstaying, overpaying, or getting

a ticket.

See real-time info on available parking spots and street parking in select markets.

Get directions to the nearest lot entrance, not just the street address.
ParkMe has one of the largest numbers of on- and off-street parking sites in the USA. With ParkMe, drivers can use the same app in every city, country, or even across continents. 
ParkNow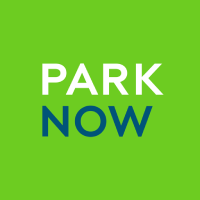 Part of the ParkNow Group, which also owns the ParkMobile, Park-Line, and RingGo apps, is a comprehensive solution to all your parking needs. The ParkNow group claims to have more than: 
1100 cities

43 million customers

11 countries, and 

500 parking pioneers with them.
They are on a mission to free up the traffic streets – of the cars moving just to find a parking spot. In each city, state, and country. They offer a suite of fully integrated, comprehensive parking management solutions, enabling them to take control of their parking.
Their services include:
On-street mobile parking payments

Connected cars.

Gated parking payments

Urban Mobility Control Hub

Corporate fleet management

Parking permits and dispensations

Intelligent Dashboarding
BestParking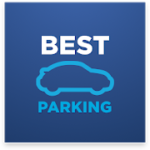 BestParking app is a great car parking spot finder app offering its services in many North American cities. It offers splendid features like:
Discover Amazing Spaces

Reserve, Prepay, & Save

Drive, Arrive, & Park

Hassle-Free Booking

No-Surprise Pricing

Lightning-Fast Parking
They also have a business segment, ParkWhiz, to take care of the B2B operations and bulk clients. ParkWhiz for Business provides an online system to manage your employee and visitor parking. Its app is available on both iOS and Android platforms.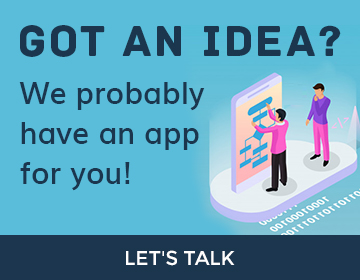 Essentials Features to include in Car Parking Finder App
We have listed the core features that a parking spot finder mobile app-based solution must have. Remember that the customer end of the app is just that – an app for customers to locate the parking spots and make payments.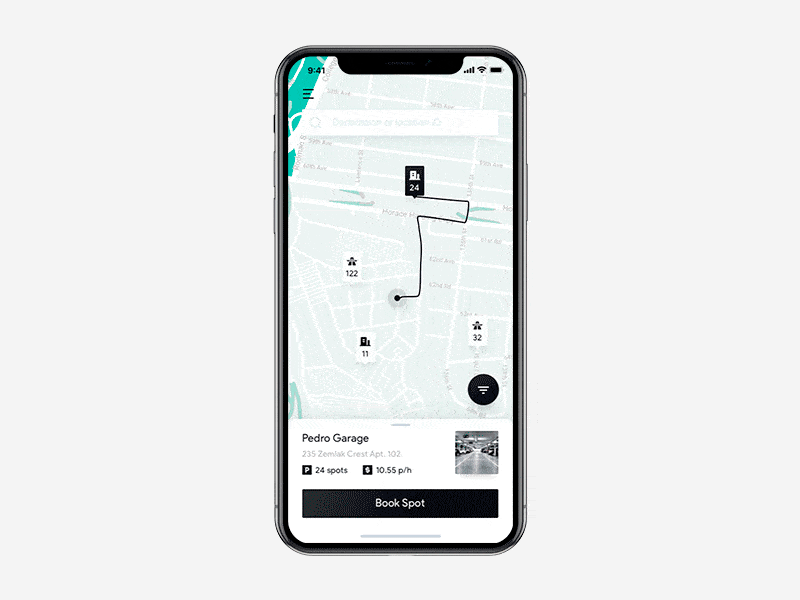 But there are two more parts of the solution working behind the scenes – the Parking Assistant panel and the Admin/manager's panel. We have listed the essential features for all three of them for you:
Essentials Features to include in Car Parking Finder App
User Panel

Parking Assistant/Valet Panel Features

Admin Panel
Admin Panel

Register and Login via Google, Social media, phone number.

Tracking vehicle location.

Search pickup location for valet (pick and drop) parking services.

Entering estimated arrival & departure time for better parking availability.

Reserve parking space in advance.

Book a parking spot instantly.

Issue a car back Request – from the valet parking.

User profile management.

Manage parking and transaction history.

Offer multiple payment options and manage payment history.

Ratings and reviews.

Sign up and log in.

Submit ID proof documents for verification.

Accept or decline parking requests based on load.

Establish contact with customers to reach their car.

Get payment from customers – cash or mobile transfer via the app.

Check for reviews and ratings.

User control and management.

Revenue center control and reporting.

Driver management – for valet parking services.

Manage earnings from different channels.

Approve or reject drivers' profiles for employment.

Bookings manager to check future occupancy.

Design and manage offers and deals.

Add new parking locations and track them in real-time.

Generate comprehensive and ad-hoc reports.

GPS-based search and navigation.

Data security.

Push notifications.

Parking time over and payments alert.

Location-based parking spot availability status.

Rate card.
Advanced Features for your Car Parking Finder App
The following is a list of advanced features that your parking app should have to stand out in the crowd and make a mark with the customers.
Offer services in multiple cities and multiple locations in each city would make the parking space app business scalable. 

Automated parking management by integrating sensors and cameras with the parking app's control panel.

Heat map view of the parking lots to visually indicate which ones are over-crowded and which ones have availability. This can help you introduce surge pricing as well.

Dynamic surge pricing for popular and overcrowded parking lots. This will dissuade people from all going to one parking space and will help reduce traffic and congestion.

Bulk billing facility for corporate customers, car fleets, and big groups of cars.

Cloud-based technology

to ensure that your core team focuses on the business and not on technical details. Cloud-hosted apps make it easier to scale operations quickly if the number of users increases. 

Real-time alerts for users, drivers, parking assistants, and managers as per their use-cases to help them better.

Access the app via wearable device or in-car navigation and communications system.

Setup operational zones or clusters to group multiple parking spots in a locality.

In-app advertisements in the form of banner ads and in-app video ads to earn loyalty points. Advertisements also bring additional revenue for you.

In-app communication using messaging or VoIP calls to connect users with their parking assistants, or with customer care executives.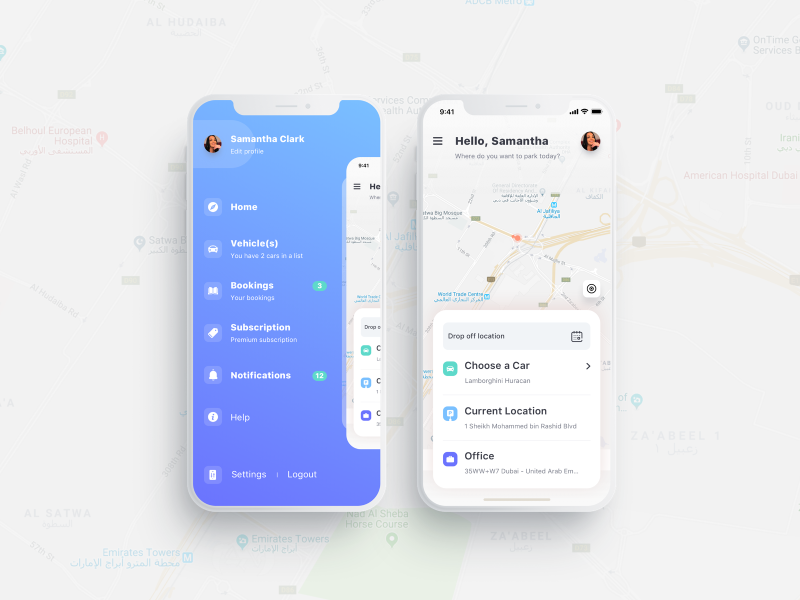 How much does it cost to develop a car parking finder mobile app?
If you are wondering that the car parking finder app with all these features will cost a fortune, then you are right and wrong! The cost of development is greatly affected by the location of your development team – something costing around USD 100K in the USA would cost just a third in India, with exact same quality and features.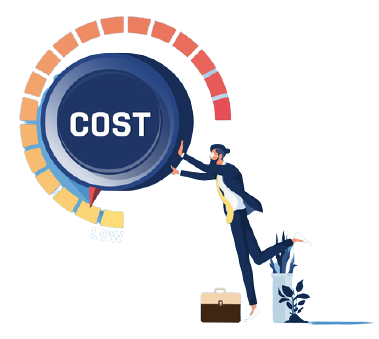 In India, the project cost to design, develop, test, and deploy a basic car parking finder app for Android and iOS users would cost around USD 40k. This will come with a robust backend and custom app design. If you wish toad more features, then it would make the app development more expensive.
The following table gives you an idea about the development cost based on the location of your development team.
| | | |
| --- | --- | --- |
| Region | Hourly rate | Basic level parking app  |
| The USA | $100-180 | $80,000-160,000 |
| Great Britain | £100-180 | $120,000-170,000 |
| Western Europe | €80-150 | $130,000-160,000 |
| Eastern Europe | $30-70 | $40,000-55,000  |
| Ukraine | $30-50 | $35,000-40,000 |
| India | $15-30 | $30,000-40,000  |
The expert team at Arka Softwares is always ready and firing on all cylinders to develop a solid app for you to deliver to your customers within your budget and constraints. 

Tech Stack Required for Car Parking Finder App
Cloud Environment: AWS, Azure

Operating System: Debian

Programming Toolkit: GWT from Google

SMS, Voice, and Phone Verification: Nexmo

Payments: Braintree, PayPal, Cards

Emails: Mandrill

Data Management: Datastax

Database: Cassandra, MongoDB

Push Notifications: Bandwidth, Twilio

Realtime Analytics: Spark, Apache, Flink
Team Structure Required
To develop a complex yet robust app, a team of well-trained and experienced developers is required; the ideal team structure should be:
Android app developers

iOS app developers

UX/UI designer

Graphic designer

Back-end developers

QA & Testing engineers

Project manager
Conclusion
There are many factors to consider and many features to include in a great car parking finder app to make it a roaring success. If you are careful from the beginning, you can get your idea developed by a team of expert engineers and designers. Such a team would have sufficient experience in dealing with such complex applications.
At Arka Softwares, we have years of experience dealing with clients with diverse requirements, demands, and challenging constraints that we have always met. Out services cost nearly a third of what they will cost in the USA and western Europe, making our services one of the most affordable. But rest assured, the quality of the design, features, and functionality are never compromised just because we cost less.
To make a flawless app to help grow your revenues and profits, enhance your brand's image and recall value, and announce to the world that you have arrived, choose Arka Softwares for your custom car parking finder app development.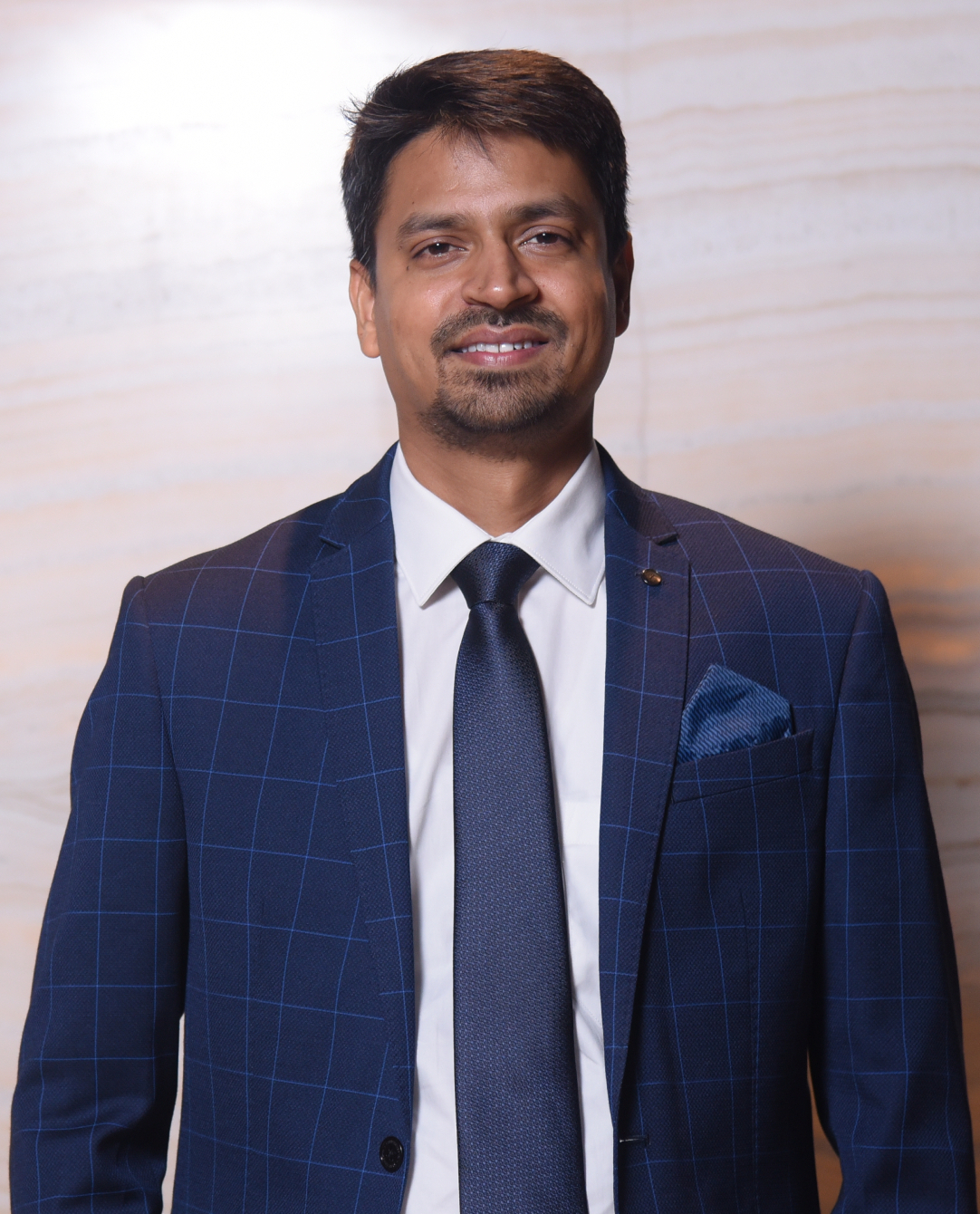 Rahul Mathur is the founder and managing director of ARKA Softwares, a company renowned for its outstanding mobile app development and web development solutions. Delivering high-end modern solutions all over the globe, Rahul takes pleasure in sharing his experiences and views on the latest technological trends.