Salesforce has been helping companies manage and automate their customer databases and business operations for more than two decades. Customer Relationship Management (CRM) systems are well-known for their robustness and versatility.
It constantly updates its features and adds new tools to keep up with the newest Salesforce trends and technology in the industry. Over the previous two decades, the CRM platform has continued rediscovering itself in many ways, including by giving customers Salesforce data transfer options and by expanding into new sectors.
Implementing tools and technology that are relevant to our sector are critical as we look ahead to 2022. After more than two years of dealing with a worldwide epidemic, businesses all around the world have realized how critical it is to digitize all of their business activities.
Users may expect more partnerships and more capabilities from Salesforce as the company joins the bandwagon.
Is Salesforce Demand Still High in 2022?
Although Salesforce has been around for a long time, it has remained relevant. More and more companies are turning to online selling as a way to stay afloat as the number of remote workers grows.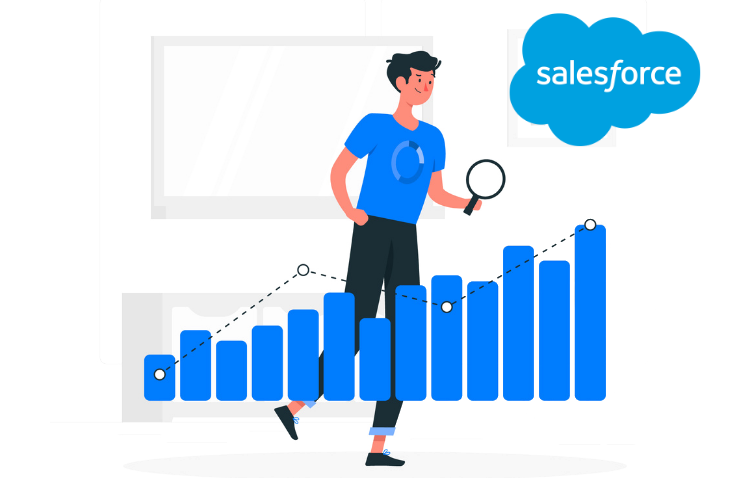 It's clear that the remote sales crew is taking advantage of Salesforce more and more frequently. Salesforce anywhere enables users to sell from anywhere in the world with ease.
Salesforce also released Sales Cloud 360 in March 2021 as part of its digital-first strategy to encourage online selling and improve distance sales efficiency.
Moreover, Salesforce has increased collaboration by integrating platforms like Quip, Salesforce Meetings with Anywhere, and Slack into their platform. Salesforce customers will appreciate the added value this product delivers, which is why it is expected to see more demand in the future.
Top 10 Salesforce Trends in 2022
Slack-First Customer 360
Since the COVID catastrophe, the significance of portals has skyrocketed, especially among government agencies. Platforms for collaboration have made it possible for businesses to operate online without affecting the quality of their work.
Using a centralized platform, they've made it easier for professionals all around the world to work and communicate.
Salesforce has already purchased Slack in 2020, making it the CRM platform's main goal in light of this development. SlackFirst Customer 360 is Salesforce's response to the growing trend of companies embracing remote working and hybrid workplaces throughout the world.
Customers may interact, collaborate, and carry out business activities utilizing Salesforce and other tools and apps that are often used with Slack through SlackFirst Customer 360.
The platform facilitates cross-departmental collaboration across channels that deliver a consolidated user experience, notably amongst sales, salesforce marketing, and service divisions inside your company.
This interface helps users to automate their day-to-day operations for making jobs easier, more adaptable, and precise by integrating Slack with Salesforce
Salesforce Health Cloud 2.0
Health Cloud was Salesforce's first foray into healthcare. Many medical institutions and healthcare personnel were able to optimize their workflows and create individualized patient journeys thanks to the CRM platform.
It has been a year after the outbreak of COVID-19, and Salesforce has made some improvements to its Health Cloud in order to better serve healthcare centers and patients.
After COVID, the new CRM system is up to date with the post-COVID framework that enables users to give medical aid to patients as the worldwide pandemic unfolds. Some of the platform's features include enhanced vaccination management contract tracing and other health assessment tools.
Salesforce's Dreamforce 2021 event used Health Cloud 2.0 for Dreampass, which enabled COVID-19 security logs for each attendee to keep everyone safe.
Vaccination data can now be managed, providers can be tested, and targeted communications can be carried out thanks to the new CRM solution. Salesforce Health Cloud 2.0 enables healthcare businesses to offer value-driven care from any place and to provide patients with tailored and hybrid healthcare solutions.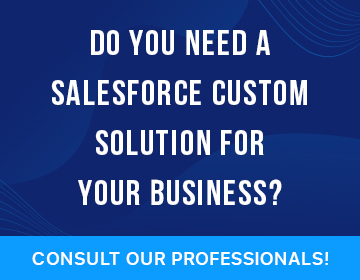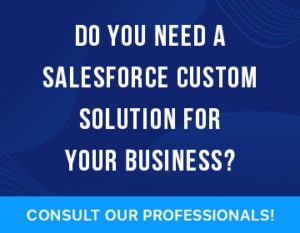 Flow Orchestrator for Salesforce
Automating processes have grown increasingly vital as they have become more complex and diversified over time. The likelihood of miscalculations, lost income, decreased customer satisfaction, and needless delays grow as the volume of records being maintained by a company increases.
Salesforce has built Flow Orchestrator to avoid any of these situations from occurring. Salesforce Administrators will be able to set up, install, and automate commercial enterprise procedures more quickly with the help of this product. It enables the automation of operations via the use of clicks rather than coding.
New features introduced by Salesforce Flow Orchestrator extend the impact of your business activities while automating and optimizing individual user experiences. Salesforce users may give their customers enough context by integrating orchestrations into their file pages.
The ability to manage and simplify different processes to meet company goals is also a benefit of the platform for Salesforce administrators. The customer's experience is influenced by two primary aspects of the flow:
Steps

– It helps you specify the process you want to use. A series of sequential or parallel phases can be assigned to a task. If a person is assigned a step, what alerts they should get, and where the workflow should be, i.e., where to reroute them, should be defined.

Stages

– Steps are grouped together and carried out in a logical order. Decision elements can be separated to perform a more complicated logic. A stage is nothing more than a collection of related activities.
Robotic Processes Driven by AI
Artificial intelligence (AI) and machine learning have grown in prominence and relevance throughout time. Digital tools and platforms can now perceive and analyze data in the same way as people thanks to these new technologies. As a result, users may work more quickly and accurately because they aren't doing the same tasks over and over again.
Using Einstein, Salesforce has entered the AI and machine learning arenas. Customers' behavior may be predicted and useful insights can be gleaned from Salesforce Einstein's massive datasets and predictive models. The importance of Einstein Analytics is only going to grow over the next year.
Salesforce Tableau connections would allow firms to harness business intelligence and analytics utilizing AI and machine learning in conjunction with the CRM platform. AppExchange partners are also encouraged to offer products that enhance the effectiveness of Salesforce Einstein in making corporate operations more streamlined and efficient.
Salesforce Blockchain Is Getting More Relevant Every Day
In 2021, blockchain technology was able to attract a lot of attention. The blockchain, though, isn't only about cryptocurrencies; it can be used for many other things.
Using Salesforce's low-code platform, customers may maximize the technology by sharing verified and dispersed data across a secure network of Salesforce clients and other third parties.
Salesforce blockchain enables the creation of processes, apps, and blockchain networks by Salesforce users. The primary objective of using this technology is to make it easier for a wide range of parties to get secure access to and exchange data.
Optimizing the blockchain technology, on the other hand, would help companies save money and time by recording, preserving, and validating data from many partners in the network.
Data and System Integration
Customers have come to demand seamless and linked experiences as a result of the information they disclose across several touchpoints in their customer relationship.
However, according to the newest Salesforce Connected Customer research, just half of the firms are able to personalize their interactions based on previous experiences.
In today's world, data is stored across numerous clouds, and many firms are using Salesforce to link into other platforms. The result is a mad dash among the company's many departments to better understand and connect with its clients.
Salesforce is continuously trying to improve its Customer 360 platform so that enterprises can provide data-driven, tailored experiences. An integrated perspective of the customer's journey is provided by the platform that integrates Commerce Cloud, Marketing Cloud, and Salesforce Service Cloud.
Further, Customer 360 lets organizations make smarter decisions and offer contextualized and personalized experiences by integrating with MuleSoft Inc.'s web-based integration platform Data unification and consent management, comprehensive audience segmentation, and much more will be possible thanks to the latest improvements, which have been released.
It may take some time to break down the barriers of segregated data and provide a seamless customer experience across all channels. Such an integration-focused approach to Salesforce product development, however, has the potential to produce a future manner of CRM tool ROI that is higher than predicted.
Advanced Industry-Specific CRM Solutions
Financial institutions, manufacturing, the media, and retail all use the Salesforce platform. Because of its concentration on certain business verticals, the cloud-based software provider has made it plain that it intends to provide solutions that are more specialized and tailored to their needs. Salesforce is looking to add industry-specific depth to its CRM and cloud capabilities.
Upgrades to the Salesforce Financial Service Cloud were announced lately with the goal of strengthening the company's hold on certain sectors. At DreamForce 2018, the CRM solution provider announced the launch of its Health Cloud, further solidifying its position as a healthcare sector player.
An increasing number of pre-installed applications, solutions, and consultants are available through the Salesforce AppExchange to help clients customize Salesforce for their specific sector.
Hyperforce
Companies all across the world may now make use of the public cloud thanks to Hyperforce. Utilizing standardized tools, software development methods, deployment patterns, and security procedures, this new next-generation infrastructure design will make use of public cloud partners to enable enterprises to expand swiftly while still meeting local data storage needs.
Depending on the demands of the business or sector, organizations can choose to store their data in a certain location to meet legislation and compliance requirements. As a result, regional cloud infrastructures provide quicker in-country performance as well as shorter pathways between customers and data centers.
Having the flexibility and efficiency of a public cloud combined with Hyperforce greatly cuts deployment times, allowing Salesforce to grow more quickly.
The first phase of Hyperforce's rollout is now taking place. India and Australia have access to Salesforce Core Services, whereas CDP is currently accessible in the United States and Germany. By the end of 2022, Salesforce plans to have Hyperforce operational in 16 countries, so expect to hear more about this in the coming months.
Cloud-based Advertising
Unless you know who came to your website, you'll be unable to market to them. It's also a no-no to send them customized content you think they would enjoy merely because you don't know their preferences.
Therefore, Salesforce launched Marketing Cloud to assist you to pay attention to your consumers. Multi-channel project execution, customer journey, pre and post insights, consumer engagement, social media interaction, and data management are just a few of the functions this platform provides.
Salesforce Marketing Cloud allows you to monitor client interaction in real-time, organize email and advertising, administer mobile, SMS, push notifications, and much more. Automated multi-channel trips may also be created with Journey Builder, allowing you to give a tailored experience to your clients.
You may collect data from a variety of sources and gain greater insights since it offers many third-party integration features.

Customization
Having a product that is easily accessible is no longer adequate in today's world. Businesses have their own set of rules and regulations. They want to adjust the product's functionality and design in order to meet their own needs. As a result, Salesforce's customization capabilities are woefully inadequate.
It's time for companies to focus on improving their CRM systems. An expert consultant will be needed to ensure that everything is in accordance with your wishes.
You'll need to choose the right Salesforce Consulting Partner who can help you achieve your company goals. While doing so, be sure to check the Salesforce certification. Choosing a skilled developer will help you reach your goals and save you time in the long run.
Wrapping up 
It's time to keep an eye on these Salesforce trends as we head towards the year 2022. It's just a matter of time until cloud-based platforms and automated solutions become more prevalent in the workplace. In order to get the most out of your CRM platform, it's critical that you stay on top of the latest CRM trends.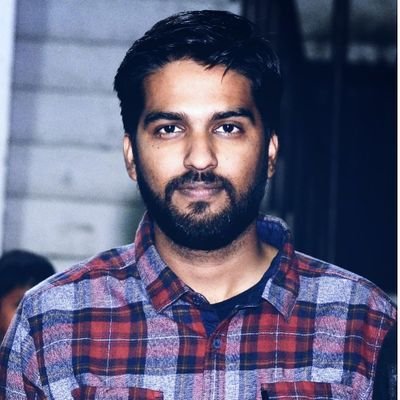 Satyam Chaturvedi is a Digital Marketing Strategist at Arka Softwares, a leading mobile app development company dealing in modern and futuristic web and mobile app solutions. He loves to spend his time in studying the market trends and helping startups and enterprises in achieving their business goals.