BA | Project Manager | Developers | Designers | QA
Industry: Service Provider
Budget for completing the project.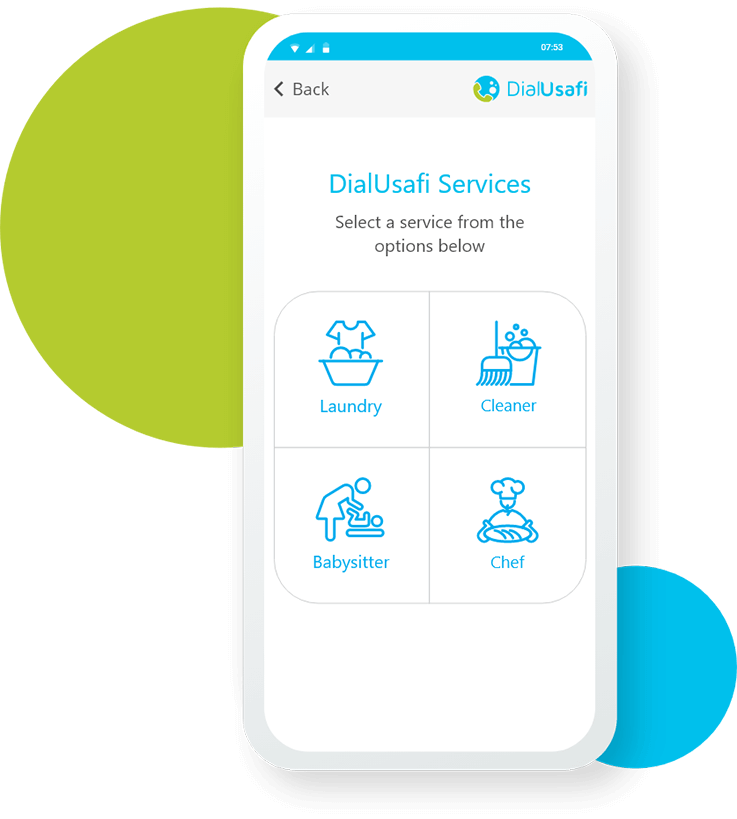 Project Overview
DialUsafi is a remarkable on-demand service provider mobile application that offers services like laundry, cleaner, babysitter, and chef. This simple looking app is transforming the daily lives of the people. The app is not only limited to the service seekers but it also helps service providers to promote their services and get some extra exposure for their business growth.
Goals & Objectives
We set the following goals and objectives for this project and we pushed our limits to achieve them as well.
Simplicity
When introducing a one of a kind concept, simplicity should be adopted right away.
Unique Design
For a whole new impression, we need to make sure it's the app has a unique design.
Interactive
An interactive mobile app has some creative and powerful capabilities to engage users.