MEAN stack is a by far, one of the best program packages to develop the most versatile and cloud-ready web sites and applications for every business niche regardless of its scale. And our MEAN stack developers assist you to develop the most advanced and modern web products that streamline your business and helps it to grow in multiple folds. Our developers have worked with various well-established enterprises and emerging start-ups. In every time they have offered our clients innovative web applications that were exact manifestation of our clients' idea and plans, or even better.
At Arka Softwares, we select our MEAN stack development team member very carefully. We look for innovation and passion to provide that innovation when the time and situation demand. We assure you that whatever your plan is, our MEAN stack developers will leave no stone unturned to turn that intellectual idea into a pragmatic and lucrative reality that actually drives your business growth.
Secure NDA
Source Code Authority
No Hidden Cost
Cybersecurity & IP Protection
Precise Reporting
Great Team Work
Flexible Working Hours
On-Time Delivery
Quick Team Modification
24x7 Hours Support
QA Tested & Bug-Free Solution
Comprehensive Technical Support
Engagement and
Hiring Models
Engagement Models
Your convenience is important to us. Therefore, we offer simplified and amazing engagement models your project.
On-Site
Hire our app developers and they will come to your office and collaborate with your teams.
Off-Site
You can hire our developers and they will work from our office utilizing our resource with 24x7 hours support
Hybrid
Developers will work from our office but can give occasional visits to your team if needed
Hiring Model
Your project can be different it may demand a flexible working pattern. Therefore, we have brought following comprehensive hiring models for you.
Fixed Price Model
Once the project is discussed, you are given a quote of fixed cost and time of the project.
Dedicated Hiring Model
Hire our developers for a fixed period and they work for your project at your office.
Hourly Basis Model
You hire our developers for fixed hours and pay according to our hourly costs.
Additional Services

by MEAN Stack Developers
Our horizon of expertise is much wider than it seems.
The team of MEAN developers at Arka Softwares have mastered every framework and technology associated with MEAN to provide you complete seamless service. Your project may demand special features and functionalities. And to make sure that every goal is achieved on time we offer simply everything for your project.
Skills of
MEAN Stack

Developers
Extensive experience with JavaScript frameworks.
Significant working experience with cloud computing techs.
Thorough knowledge of JavaScript, HTML5, and CSS3.
Critical skills for efficient database management.
Keen understanding of programming templates & architecture design guidelines.
Huge experience with RESTful API development.
Working experience with debugging and unit test.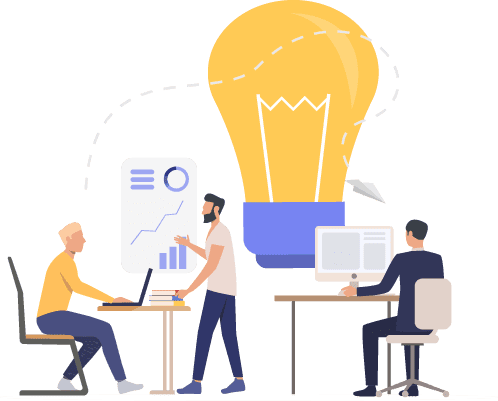 Hire MEAN Developers and Avail
Custom Solutions
Social App Development
eCommerce App Development
Utility Mobile App Development
Game Development
NFC App Development
Navigation App Development
Entertainment App Development
Music Apps
Travel App Development
IOT App Development
Wearable App Development
Live Streaming Apps