Project Manager | Developers | Designers | QA
Industry: Stock Market/Exchange
Budget for Completing the project
Project Overview
Invest Expert is a surprisingly amazing online platform that provides detailed information and insights on global macro trends. This comprehensive web platform offers concise daily reports that show the direction and strength of market trends while showing insightful market developing trends. The personalized dashboard allows users to get curated data in one place.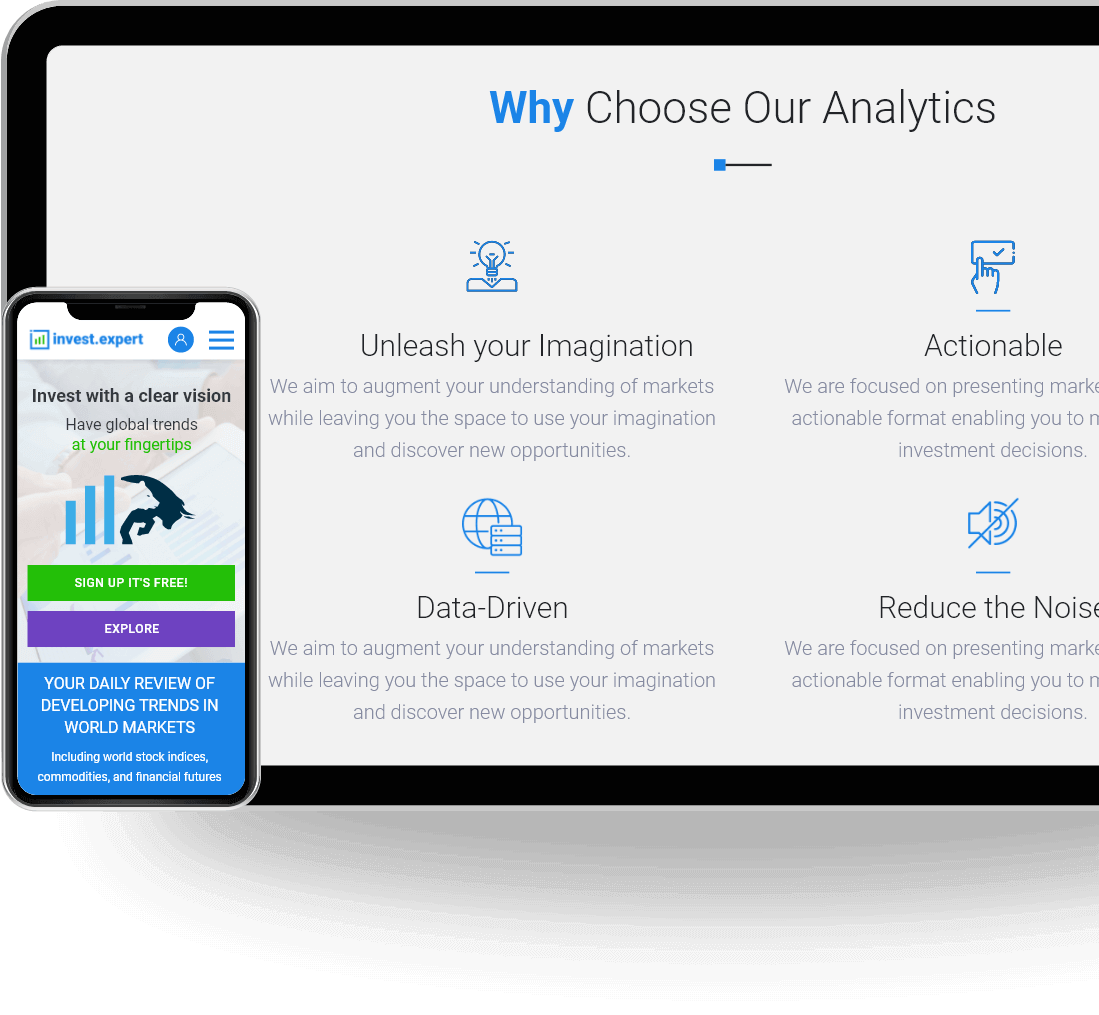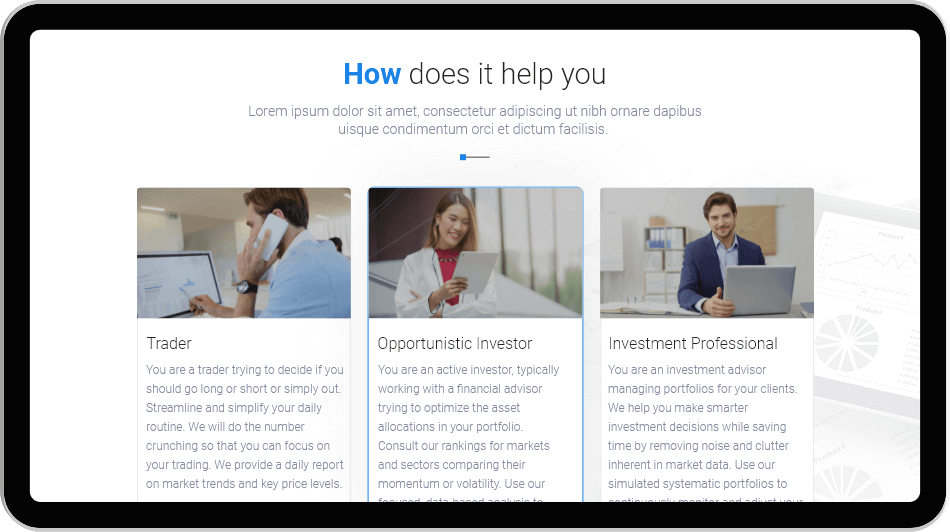 Goals & Objectives
The following goals and objectives we achieved during our next-gen development process.
Complex Simplicity

We wanted to make a perfect blend of complex macro trends and simplified information to offer users a seamless user experience.

User-Friendly

A user-friendly website is one of our major concerns as it goes a long way when it comes to earning loyal customers that business growth.

Accuracy

The data provided to the customers must be in real-time and accurate to earn the trust of the users that will play a significant role in the growth of the business.

Lasting Impression

We need to design and structure every element of the website in such a way that every aspect contributes to leaving a lasting impression on the user.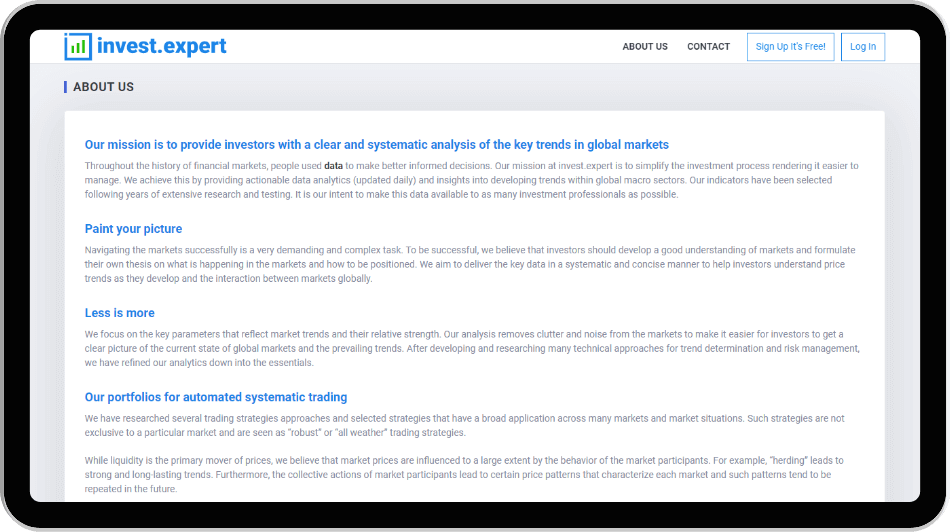 Challenges & Solutions
We love challenges and solving them, it allows us to evolve and explore more about limitless capabilities.
01
Finding Right Balance
It was really challenging to make a perfect blend of simplicity and complex macro trend data.
02
Real-Time Data
Offering real-time data with a minimum time lag to offer customers the best results.
03
Next-Gen Dashboards
Well-structured and comprehensive dashboard for amplified understanding.
01
Finding Right Balance
Our UX/UI team tried a couple of designed and finally came up with a masterpiece.
02
Real-Time Data
We leveraged only reliable and proven APIs for data retrieval for maximum accuracy.
03
Next-Gen Dashboards
We incorporated next-gen technologies to give shape to those intelligent dash-boards.
WireFrames
Our experts designed these wireframes in order to achieve perfection we wanted to achieve.
Color & Typography
The selected color and typography for this project are intended to leave its own impression on the users.

Visual Design
The following visual design is perfect to engage users in a great experience while minimizing distractions.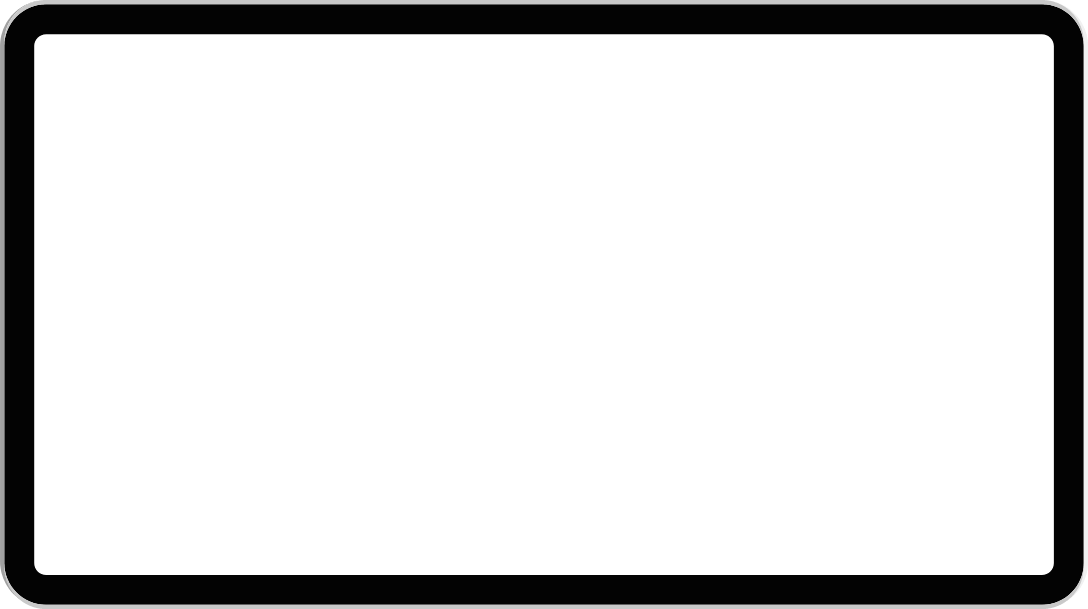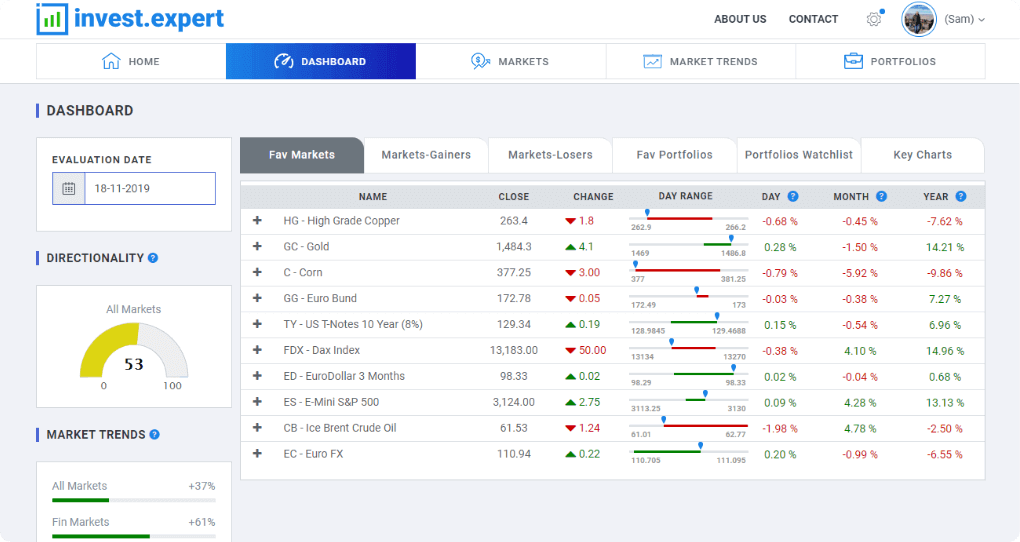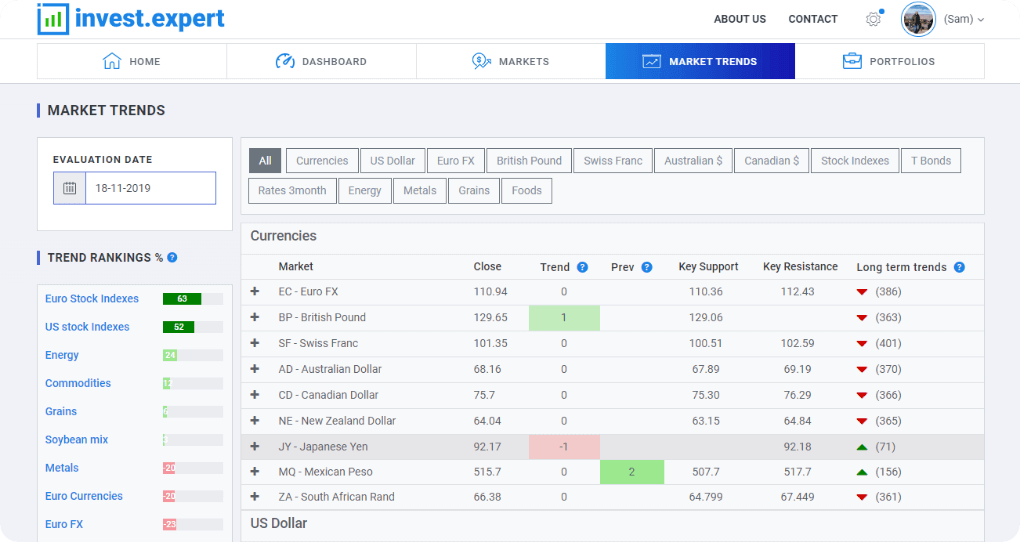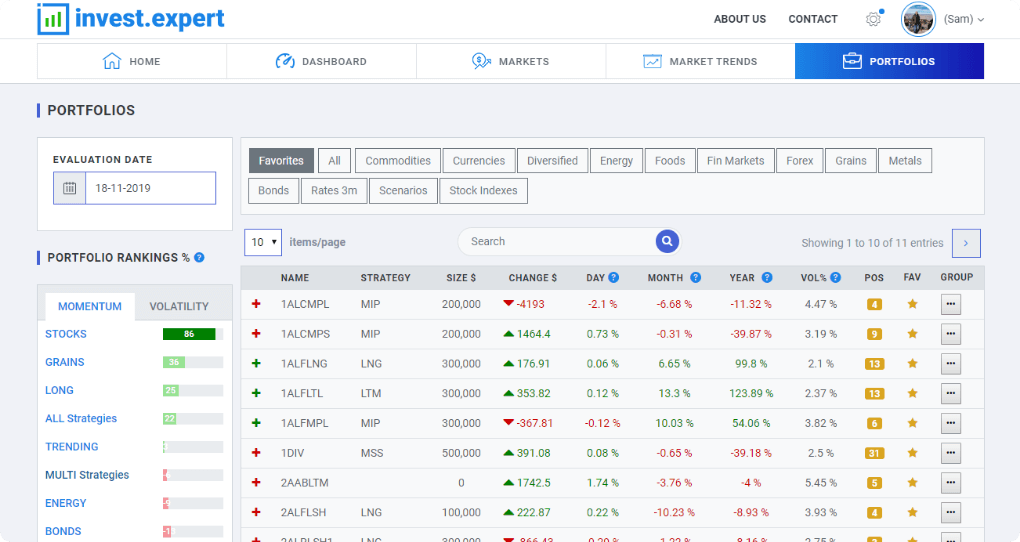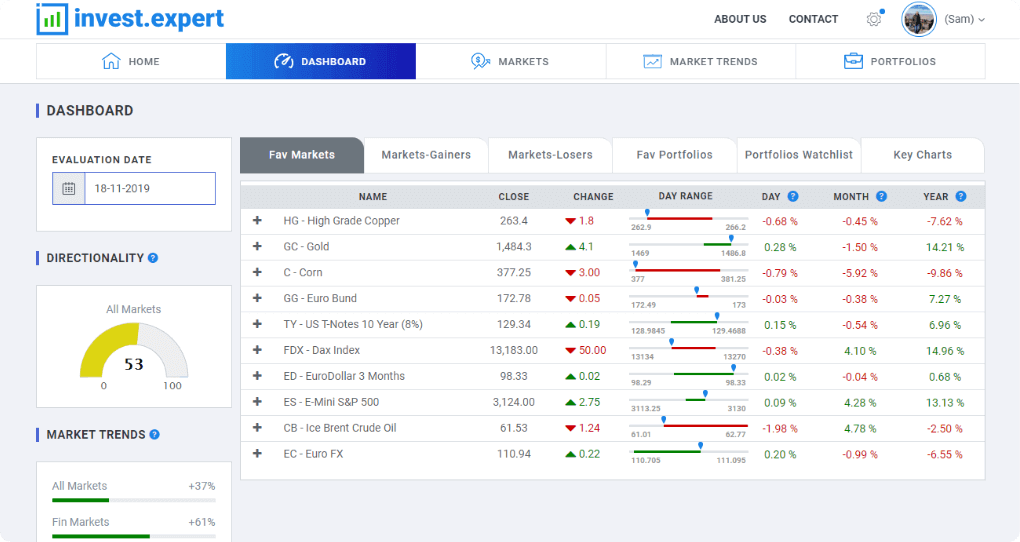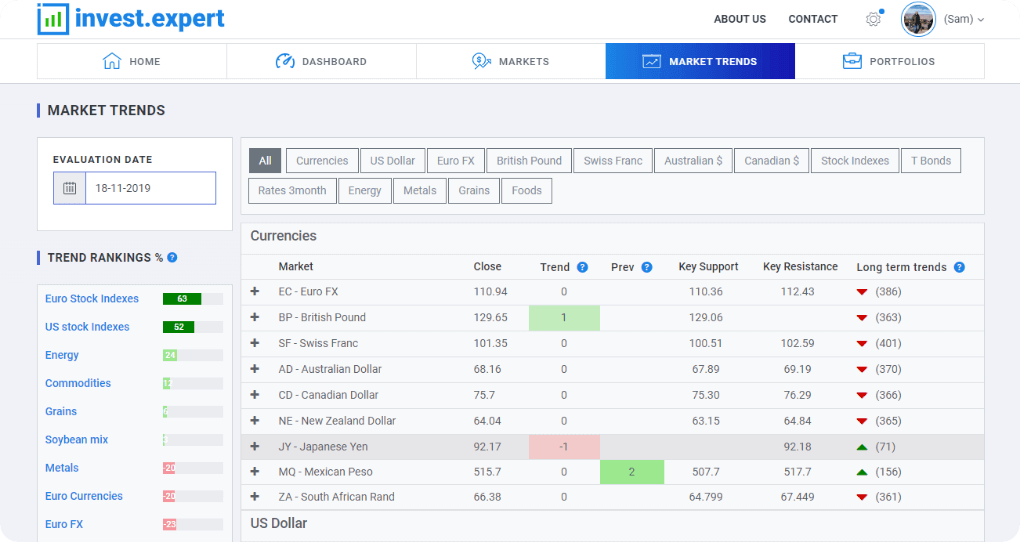 Tech Stack
To ensure seamless performance and reliability, we incorporated the following technologies.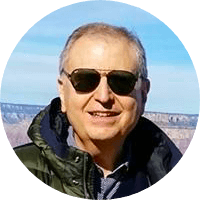 The website ARKA Softwares developed is functioning as intended thus far. The team is transparent, consistently providing updates to ensure clear communication. Their meticulous approach to understanding the business's requirements sets them above the competition.
Samir Jalaleddine
© Copyright 2008 -2021 - ARKA Softwares. All Rights Reserved.