BA | Project Manager | Developers | Designers | QA
Industry: Travel & Transport
Budget for completing the project.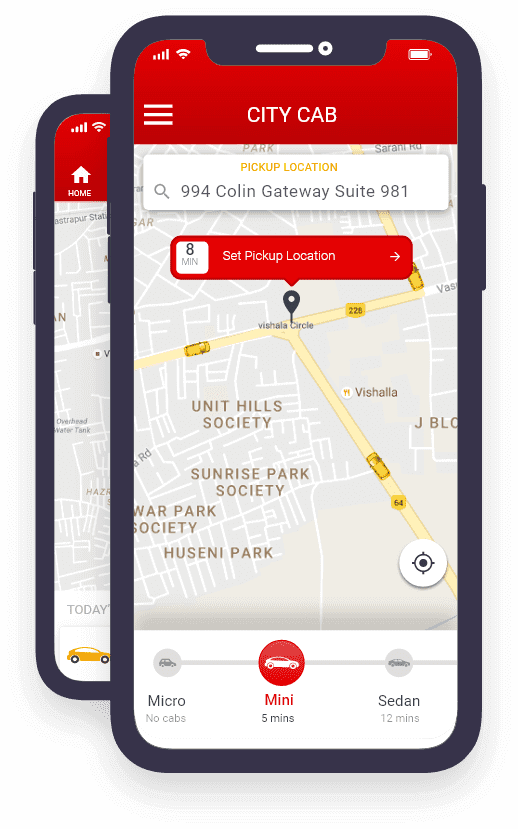 Project Overview
Pearl Cab takes cab booking convenience to the new level. The application comprises all the latest features like, live tracking, ETA calculation, in-app map and navigation, comprehensive pop up notifications, multiple payment options, etc. Even after so many advanced features, this application manages to be most easy-to-use, thanks to its meticulously designed UX/UI.
Goals & Objectives
With Pearl Cab, we wanted to combine utility and convenience to make offer a service that is always ready for the customers.
Simplicity
Services like cab bookings are used by all customers of all age groups. Therefore, we wanted to make an app that is extremely user-friendly.
Experience
An app that just does what it supposed to is not our goal. It is the experience that retains customers and makes them loyal over the time.
Reliability
Simplicity and experience are great but when a customer can trust a mobile app at any time, it increases the customer's faith in multiple folds.