PM | BA | Developers | Designers | QA
Dr. Mauro Arantas Ferreira Nato
Budget for completing the project.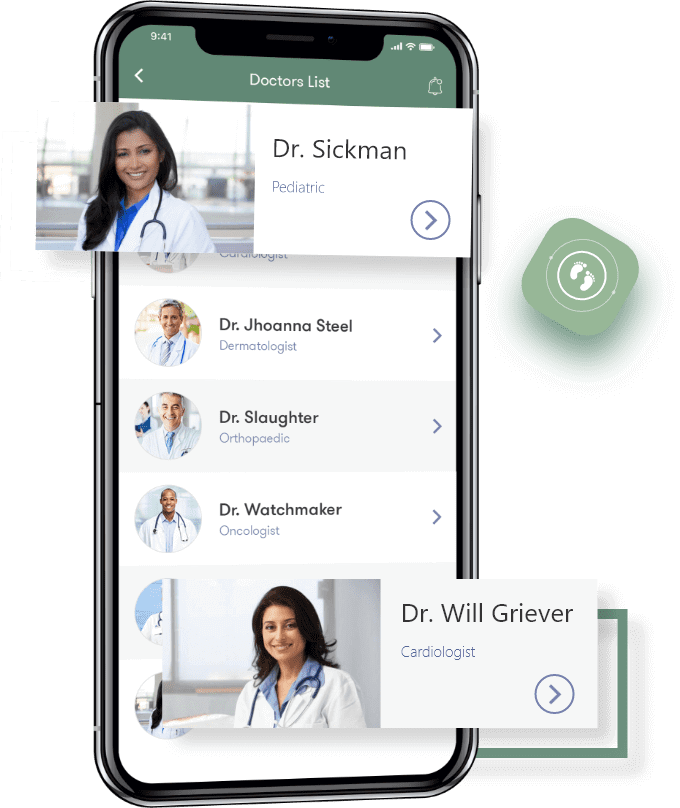 Project Overview
Primeiros Passos is a next-gen pediatrician service mobile application that connects pediatricians with the parents of the kids who need medical assistance. The app enables parents to book appointments for their kids and can also get emergency medical assistance for their kids and connect with the nearest doctor. The doctor can visit the patient's place and provide the necessary prescriptions and diagnostics. The mobile app saves a lot of time and offers medical services to kids at their home. It's a handy application for the parents.
Goals & Objectives
Goals & Objectives
With Primeiros Passos we carefully crafted the mobile app in such a way that it is simple, less time consuming and it is reliable.
Features
To offer unique and powerful features that make the app stand out from the rest.
Simplicity
To make the application simple & easy that it becomes accessible to all users.
Fast
To make the app responsive and fast so that it loads instantly when needed.
Reliable
To make the app reliable enough so that people can trust it in times of emergency.