BA | TL | Developers | Designers | QA
Industry: Informative, Corporate
Budget for Completing for project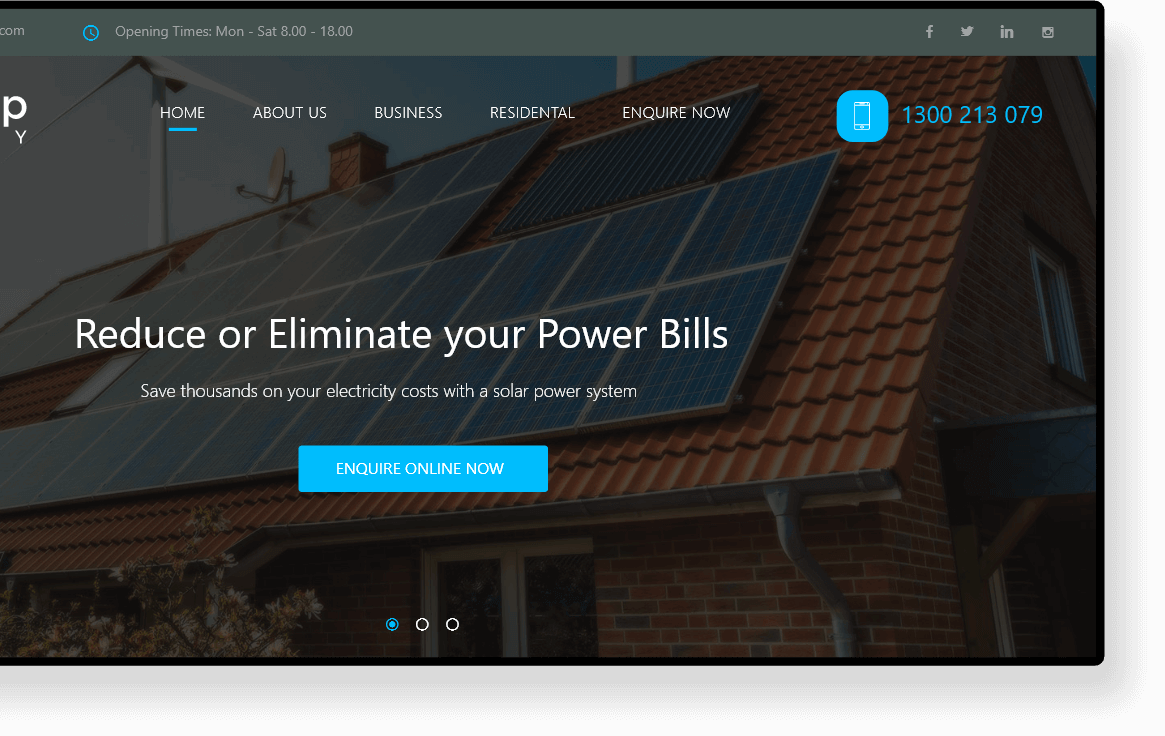 Project Overview
Wattsup Energy is a new-age company that offers LED lighting and Solar energy assessment, device installation, and flexible financial services. They offer comprehensive and efficient LED lighting, Solar energy generation, and energy storage solutions for homes and businesses to drastically reduce power bills while leveraging natural resources, i.e. Sun to generate clean energy which is eco-friendly.
Goals & Objectives
We achieved the following goals and objectives in order to take this project to the desired level.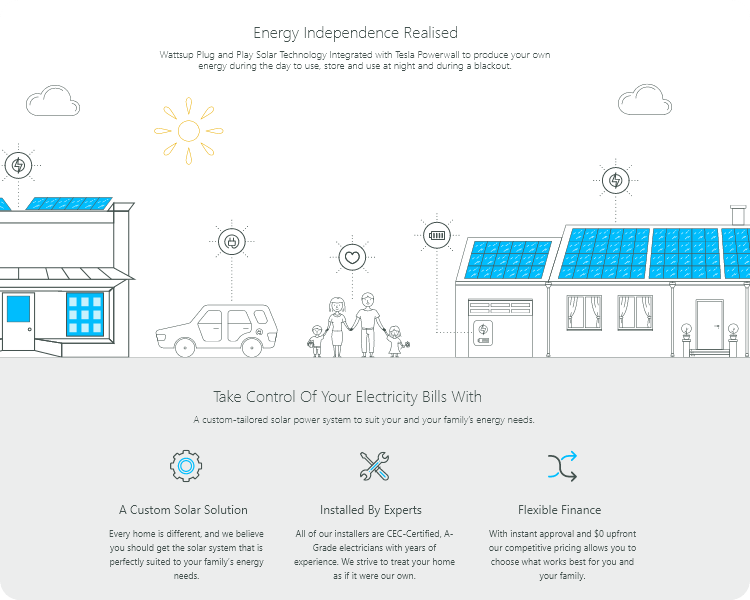 Informative yet Elegant
As per the nature of the website, we wanted to maintain a healthy balance of information and elegant design on the website to offer a complete experience.
Convenience
There is no substitute for convenience, we wanted to offer users a flawless user experience that users can always appreciate and stay loyal to the platform.
Clean Experience
Since there is a lot of scope for information in different forms, all we wanted to achieve is our aesthetic goal that leaves a lasting impression on the users.
Reachability
The website serves the purpose of providing information and receiving inquiries so we wanted to make sure the user can contact the owner easily at any time.