Hire
Joomla Developers

who are revolutionizing the industry
We are a team of passionate and creative Joomla Developer who help ambitious business to achieve the unachievable
Hundreds of satisfied clients have the same story to tell about our Joomla developers, that we make the best out of their ideas. It is our deeper understanding of Joomla that helps us to stretch its potential to the new boundaries to deliver our clients modern and future-ready Joomla solutions that help their business to grow exponentially.
We would love to collaborate with your team and integrate our expertise with theirs to get optimum results. The best part is, you can hire the best of our Joomla Developers in a few easy yet comprehensive steps. Take some time to talk to our Joomla developers and discuss your idea and interview them and you will get the best ones who will take your business to the new heights.
Secure NDA
Source Code Authority
No Hidden Cost
Cybersecurity & IP Protection
Precise Reporting
Great Team Work
Flexible Working Hours
On-Time Delivery
Quick Team Modification
24x7 Hours Support
QA Tested & Bug-Free Solution
Comprehensive Technical Support
Engagement and
Hiring Models
Engagement Models
Your convenience is important to us. Therefore, we offer simplified and amazing engagement models your project.
On-Site
Hire our app developers and they will come to your office and collaborate with your teams.
Off-Site
You can hire our developers and they will work from our office utilizing our resource with 24x7 hours support
Hybrid
Developers will work from our office but can give occasional visits to your team if needed
Hiring Model
Your project can be different it may demand a flexible working pattern. Therefore, we have brought following comprehensive hiring models for you.
Fixed Price Model
Once the project is discussed, you are given a quote of fixed cost and time of the project.
Dedicated Hiring Model
Hire our developers for a fixed period and they work for your project at your office.
Hourly Basis Model
You hire our developers for fixed hours and pay according to our hourly costs.
Fundamental Skills of our
Joomla Developers
Expertise in Joomla designing and integration
Smart Joomla content management system (CMS) development
Abilities to design and developing Joomla themes from scratch
Strong knowledge of JavaScript and its popular frameworks
Working experience of Joomla plugin development
Good command on PHP language
Excellent business communication and documentation skills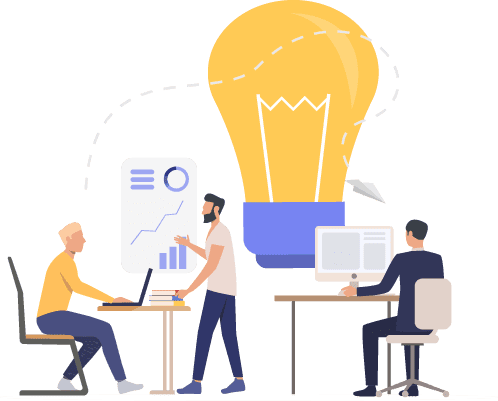 Hire Joomla Developers and Avail
Custom Solutions
Enterprise app development
Finance app development
Social app development
Multimedia app development
Sports & game app development
News app development
Music app development
Travel app development
Healthcare app development
Education app development
Food app development
Lifestyle app development