Experienced
WordPress Developers
WordPress itself has a lot of features and potential and our Developers always create a masterpiece out of it
Millions of websites around the globe are running on WordPress content management system. It is famous among businesses and individuals because of its simplicity and wide array of powerful features and plugins. Our meticulously tested and selected WordPress developers utilize those features to fulfill your complex business needs in a creatively simple way.
At Arka, we have a team of experienced and committed WordPress developers. With their phenomenal problem-solving ability and team-work capabilities, you can be assured that you will be getting the best in the market work which is not only packed with features but also future ready. We have made it convenient for you to hire these professional WordPress developers and our hiring models will definitely suit your purpose and budget.
Secure NDA
Source Code Authority
No Hidden Cost
Cybersecurity & IP Protection
Precise Reporting
Great Team Work
Flexible Working Hours
On-Time Delivery
Quick Team Modification
24x7 Hours Support
QA Tested & Bug-Free Solution
Comprehensive Technical Support
Engagement and
Hiring Models
Engagement Models
Your convenience is important to us. Therefore, we offer simplified and amazing engagement models your project.
On-Site
Hire our app developers and they will come to your office and collaborate with your teams.
Off-Site
You can hire our developers and they will work from our office utilizing our resource with 24x7 hours support
Hybrid
Developers will work from our office but can give occasional visits to your team if needed
Hiring Model
Your project can be different it may demand a flexible working pattern. Therefore, we have brought following comprehensive hiring models for you.
Fixed Price Model
Once the project is discussed, you are given a quote of fixed cost and time of the project.
Dedicated Hiring Model
Hire our developers for a fixed period and they work for your project at your office.
Hourly Basis Model
You hire our developers for fixed hours and pay according to our hourly costs.
The Skillset of our
WordPress Developers
Expertise in HTML, CSS, LESS and SASS
Working experience of JavaScript, AJAX, PHP, SQL, and Git
Flawless ability to write and validate syntax for all languages and markups
Expert in working with XML, JSON and all 3rd party APIs
Solid knowledge of codex and WordPress core
Ability to create smart and futuristic WordPress themes from scratch
Remarkable ability to resolve cross-platform and browser inconsistencies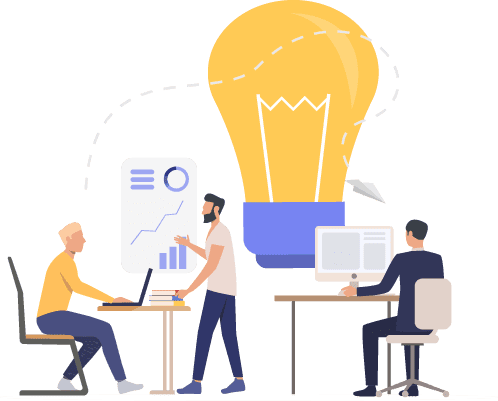 Hire Wordpress Developers and Avail
Custom Solutions
Wordpress Social Media App
Wordpress Enterprise App
E-Commerce Development
B2B B2C Portal Development
Wordpress CMS Development
Wordpress CRM Development
Mobile Backend Development
Wordpress Migration Solutions
Wordpress Marketplace Development
Wordpress Customization
Wordpress Web Service Development
Wordpress Template Designs