Joomla
Web Development

Made Easy
Joomla is a diverse content management system (CMS). It provides ease, simplicity, and flexibility to modern age website and web app development. Not to get confused by its simplicity, Joomla comprises all the latest features, tools, and flexible components to fulfill the requirements of businesses ranging from start-ups to even wide-spread enterprises. Our Joomla web development offers various web development encompassing, Joomla static and dynamic website development, Joomla custom CMS development, and Joomla eCommerce development.
Arka Softwares believes in providing the most customized Joomla web and stand-alone CMS development solutions to the business. Our closer experience with modern problems allows us to deliver the most productive web solutions in the most beautiful and alluring websites and web applications while saving a lot of time and money as well.
Custom Joomla Solutions
Arka Softwares brings the most customized Joomla web and CMS development to your business that explicitly addresses the hurdles coming between the way to success and growth of your business. Our passionate developers deliver you only the world-class custom Joomla solutions with unforgettable customer service.
Joomla Web Development
When you work with us you can be assured that you will be getting the most modern designed, scalable, and responsive website and web app development to get the best out of your business by engaging users into the most advanced, yet simple user experience, which will certainly win more potential clients for you.
Joomla eCommerce Solutions
Our dedicated Joomla e-Commerce solutions enable your business to boost sales by offering you a sustainable and productive e-Commerce solution with a robust store and inventory management. The attractive features, smart sorting options, and an effortless user interface help you to win more customers.
Joomla Plugin Development
Our experienced and adept Joomla developers enable your existing Joomla website or web app to adopt more advanced features and functionalities by developing custom Joomla plugin to boost the performance and efficiency of the website while saving a lot your precious time and money.
3rd Party API Integration
Our lightweight Joomla applications sport high-end features and functionalities while having fluid performance. Our comprehensive 3rd party API integration services make sure all advanced features and capabilities come to your application without becoming bulky and maintain its fluid and seamless performance.
Joomla CMS Development
The flexibility and ease of customization make Joomla a great option for CMS development for the businesses that require to take control of everything on their web site and app. We offer you the most feature-rich and fully-customized content management system that boosts productivity and efficiency altogether.
Theme Design & Integration
Attract your users with the artistic work of our creative and innovative Joomla theme designers who understand your target audience behavior and build designs for Joomla web site and apps with simplest, yet engaging UX/UI. We ensure your Joomla website becomes a complete package of elegance and powerful features.
Joomla Migration Solution
Developers at Arka Softwares, let you migrate your current web site, app or CMS to Joomla for its unlimited customizability and flexibility with added features and advanced capabilities. Joomla gives a whole new speed of growth and efficiency to your business without costing a lot of time and money.
Joomla Support & Maintenance
Unforgettable customer support is one of our core values and we take our commitments seriously. Hence, we promise you a great Joomla support and maintenance service during your project work and even after the project work to ensure the optimum performance with necessary upgrades to your web site or application.
Why Joomla for
CMS

and Web Development?
Provides tons of customization with flexibility.
One of the most search engine friendly platform.
Joomla is an open-source platform.
It supports multiple languages.
Joomla provides fantastic security options.
Offers attractive designs and themes.
Helps building powerful PHP applications.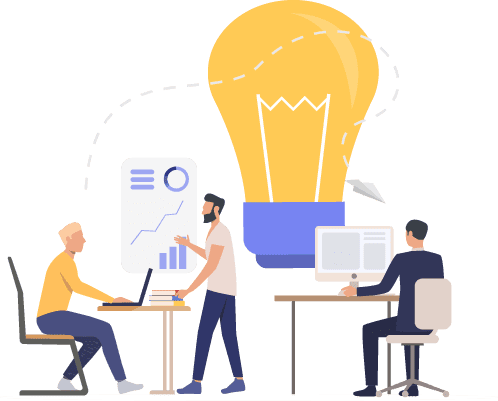 Our
Joomla Development

Services Offerings
Enterprise app development
Finance app development
Social app development
Multimedia app development
Sports & game app development
News app development
Music app development
Travel app development
Healthcare app development
Education app development
Food app development
Lifestyle app development