Creating Successful
e-Commerce Business

with nopCommerce
Our expertise in the e-Commerce business goes a long way back from the beginning of the first launch of nopCommerce in 2008. We have witnessed the evolution of nopCommerce over time and our passionate nopCommerce developers dearly contributed to it as well. Ever since the inception of this phenomenal ASP.NET (MVC) based e-commerce platform, we have been developing and designing out of the world online storefronts for our clients from all over the globe. The presentation elements, pluggable architecture, and ability to be added dynamically at runtime are some reasons nopCommerce is one of our favorite e-commerce platforms to work with.
We understand that every business is exclusive in its own way. With extreme customization capabilities of nopCommerce, we develop bespoke ecommerce solutions for our clients' business regardless of industry. Therefore, we offer nopCommerce websites, portals, apps, module development, and theme & template designing, etc. Arka Softwares is the nopCommerce development company that offers you end-to-end ecommerce solutions that prepare your business for future market demand and spread it among a broader audience. From storefront design to analytics to management to promotions to security, we have everything to give your ecommerce business multidimensional growth.
Secure NDA
Source Code Authority
No Hidden Cost
Cybersecurity & IP Protection
Precise Reporting
Great Team Work
Flexible Working Hours
On-Time Delivery
Quick Team Modification
24x7 Hours Support
QA Tested & Bug-Free Solution
Comprehensive Technical Support
eCommerce Development
At Arka Softwares, our experienced professionals offer bespoke ecommerce development solutions that are dedicated to your business only to ensure maximum ROI and customer engagement.
Theme Design & Integration
Lure your customers into an unmatched shopping experience with attractive and functional nopCommerce themes that we specifically design for your customers and integrate into your online infrastructure.
Custom NopCommerce Development
We offer end-to-end custom nopCommerce development solutions to our clients that comprise custom nopCommerce websites, portals, themes, extensions, modules, and a lot more.
NopCommerce Extension Development
At Arka Softwares, you will find every nopCommerce service that you may ever need. Our custom nopCommerce extension and plugin development helps your existing platform to imbibe new capabilities.
Migrate to NopCommerce
We help you adopt the potential of nopCommerce in your business and unleash the endless possibilities while making your online store better than ever before to ensure more customers and more growth.
Support & Maintenance Solution
Not just the development, our expert and experienced professionals will forever assist you with store upgradation, scalability services, and additional support to ensure your customers get seamless shopping experience.
ERP & CRM Integration
Our ERP & CRM integration services provide ecommerce businesses endless expansion with advanced management and analytics capabilities with upgraded security measures to ensure efficient operations.
Performance Optimization
The performance of your nopCommerce store can wear down for various reasons. Our dedicated performance optimization service ensures fast and fluid performance that your customer can appreciate.
Benefits of Using
NopCommerce
Open-source nature platform, No monthly fee
SMB to Enterprise 10,000+ new stores every year
1,500+ integrations Plugins, themes, language packs
250,000+ members Community worldwide and growing
3,000,000+ downloads And the number is still growing
Easy integration and limitless customization opportunities
Multi-currencies and multi-languages support
It provides Regional taxes and laws support
Compliant to security requirements such as PSI DSS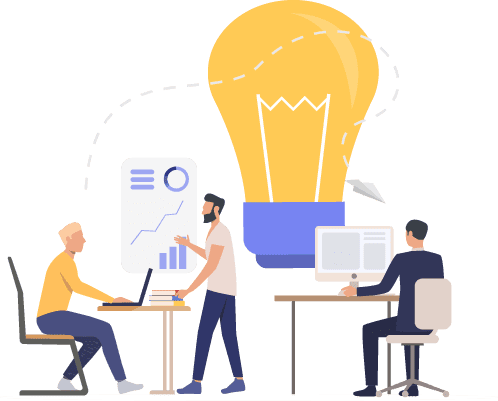 NopCommerce
PWA

Development
Skilled web developer at Arka Softwares develops all-inclusive PWAs that act like a native mobile application with no need to download it. PWAs developed by ARKA load content of every page similar to mobile app feel regardless of the browser or mobile/tab device used by the users. Target multiple screens and improve ROI with NopCommerce progressive web application.
NopCommerce Progressive Web App
Native Feeling push Notification
Offer offline access to your users
Optimal experience across screens
NopCommerce PWA Bug Fixing & Security
Migration to NopCommerce PWA
NopCommerce Maintenance & Support