Custom
.NET Development

Solutions
Experience unmatched custom tailored ASP.NET development of highly scalable and robust applications and software for web, cloud, and mobile for your business irrespective of its scale.
The .NET framework comprises massive potential in it. It helps our .NET developers leverage the programming languages like C++, C#, VB.NET, and F# to develop performance-driven, scalable and robust applications and web solutions with amazing UX and optimum security. Our .NET services comprise a wide range of web, desktop and mobile (Android, and iOS) tools that are inspired by the modern business requirements such as, lightweight, high performance and cloud-connected.
Arka Softwares takes immense pride in delivering world-class .NET products and services for your business needs. We simply believe that if you can envision it, we are able to build it for you. The only motivation we have is our hundreds of satisfied customers from all around the globe. And while the technology is evolving like never before, our creative team of .NET developers keeps their innovation always ahead of its time. It helps your business to not only thrive in the current competitive market but make sure it leads the markets of the future.
Secure NDA

Source Code Authority

No Hidden Cost

Flexible Working Hours

Precise Reporting

Great Team Work

Cybersecurity & IP Protection

On-Time Delivery

Comprehensive Technical Support

24x7 Hours Support

QA Tested & Bug-Free Solution

Quick Team Modification
ASP.NET Website Development
We are known for understanding the nature of our client's business and their vision. We provide dynamic, high performance oriented, scalable, and fully customized .NET based web solutions to our clients. Our development, design, and testing teams work together and offer a web solution with minimal "Go to Market" time with desired performance, SEO friendliness, cross platform compatibility, and security.
ASP.NET Application Development
We offer exceptional .NET web application development services, which helps your business to stay one step ahead of your competitors. Our team of .NET experts are known for their unmatched capabilities of catering our client's requirements by architecting a fast, scalable, and smart web applications, that can revolutionize the existing workflow and enhance the overall efficiency.
ASP.NET Ecommerce Development
ASP.NET based eCommerce solutions offers plethora of benefits that work best in a Microsoft environment. Our ASP.NET developers take the cue & clutch the required technical know how to develop ASP.Net e-commerce solution coupled with eye pleasing UI/UX along with high performance, SEO capabilities & security. We offer highly customized ecommerce store based on ASP.NET web store development services, which can easily cater all your e-commerce requirements.
.NET CMS Solution
With the capable content management system (CMS), any organization can deliver exceptional customer experiences across all channels. Arka offers an unmatched and highly flexible content management system with our advanced .NET CMS solutions. Our highly intelligent and robust CMS solutions can help enterprises to manage their websites and web applications effortlessly.
ASP.Net Integration
We help our clients with integration of .NET framework in their startup or enterprise solutions and gives them an ability to grow exponentially in the world that is constantly demanding out of the box innovation. Our .NET experts are known for leveraging .NET framework's capabilities to integrate services and applications across diverse code bases on-premises and in the cloud.
ASP.NET Database Application Development
Arka is known for developing highly customized database applications based on ASP.NET, that smoothen and streamline the Data transaction of data. Our .NET experts ensure that our Client's applications work effectively and efficiently without any error, while keeping the data safe and secure.
.NET Enterprise Solutions
We are renowned for delivering the cutting edge and industry-leading .NET enterprise solutions for both internal and external requirements of an organizations, which help to increase the overall efficiency, productivity, and performance of the enterprise application to meet your business goals and vision.
ASP.NET Desktop Application Development
Are you looking for a customized ASP.Net tool that can work offline? Then Arka Softwares is the right ASP.NET development company you will ever need. We have a team of ASP.Net experts who are known for developing standalone desktop application, which can cater the needs of your organization and end users.
ASP.NET Migration
We help you migrate your website or web app from/to any PHP based framework with optimum utilization of reusable code. We offer seamless and easy process which helps you to migrate your data effortlessly and with almost zero errors.
Why
Asp.Net

for Development?
Per-application configuration and built-in Windows Authentication.
Asp.Net does not require long ling codes for complex applications.
.Net is a language independent framework.
Asp.Net has its own built-in caching features.
It has separate program and content logics.
Exceptional monitoring and management capabilities.
Features like early binding, native optimization, and just-in-time compilation.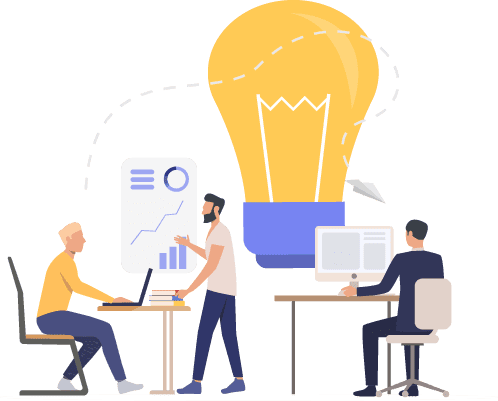 ASP.NET

Use-Cases

Even though ASP.Net can be utilized in any demanding and dynamic environment where there highly customized solutions are required. Yet, there are several use-cases, which can help us utilize the full potential of ASP.Net to avail its exceptional flexibility, agility, and availability. Following use-cases are some of the examples where ASP.Net is proven to be a highly recommended database platform.
Real-Time Big Data applications
Mobile Applications
Location Sensing Apps
Biometric Sensors
On-demand Travel Apps
Internet of Things applications
Tele-Communications
Online Retail
e-Commerce portals
AI/Machine Learning Apps
Expertise In different

.NET Technologies

Our certified .NET developers at Arka Softwares offer consultancy, development, design, testing , and maintenance services for Enterprise? Take a look:
What Brands Have to Say
About ASP.NET?
Viral Patel
Software Architect (IntraLinks)
"ASP.Net is exceptional. We have used ASP.NET for some of our web applications. It let Users to perform basic synchronization configurations using that web application. Users are free to externalize their contents using that synchronization tool."
Kyle Kochtan
Technical Lead (Newell Rubbermaid)
"ASP.Net is what we were looking for so long. It is one of the primary languages that is used across our enterprise. We use ASP.NET in a variety of uses and departments. We use this language and utilize it to develop custom applications. "
Sean Patterson
Software Development Director (Fresh Consulting)
"At Instagram, we use Apache Cassandra heavily as a general key-value storage service."
Sagiv Frankel
Co-Founder (LoroTalk)
"ASP.NET - totally legitimate since MVC arrived. Microsoft and .ASP.NET in general have since greatly mended their ways and although it's not my go-to stack, ASP.NET MVC is a completely legitimate one."
Erik Zanker
Visualization Technologies Lead (PAS)
"ASP.Net, great for Line-of-business apps. ASP.Net is very well suited to line-of-business apps, web apps, Windows UIs, n-tier applications, IIS based apps, and apps that use SQL Server."
Planning to Migrate to
ASP.Net Database solutions
At Arka, we have a team of migration experts, who utilize ASP.NET's migration models and facilities to carry out seamless migration, which work easier for enterprises. We possess the specialization in .NET migration techniques and our experts will help you to migrate your ASP, VB projects to readily available .net platforms. Our team has developers with vast experience of .net migration projects for clients across the different geographical locations and they are very well versed with the latest migration practices, which ensures better results.
ASP to ASP.NET Migration
An upgrade from ASP to ASP.NET is quite painful and complex process because of the difference of target and source architecture completely different from the source technology. ASP source code contains VBS and HTML, whereas ASP.NET supports VB.NET and C# in the server code. Our ASP.Net experts make this complex migration process from ASP to ASP.NET, a breeze with the help of ASP Upgrade Companion. We ensure type mapping is handled automatically.
VB to VB.NET Migration
The VB6 to VB.NET migration starts with a thorough study of existing application, and then code blocks are identified that require changes. The migration should be carried out by converting the current application to .NET and then fixing the converted code in .NET. Arka has a team of .Net experts who have extensive experience of carrying out such migration for multiple clients.
Legacy to .NET Migration
The migration of the Legacy application to .NET is necessary due to its complex architecture, which caused plethora of upgradation and integration challenges. Arka offers seamless Legacy to .NET Migration services for wide range of clients. The legacy software migration enables change from traditional mainframe to client/server architecture with improved accessibility. Our experts provide you adequate information about the legacy application migration.
Skillset of our
ASP.NET

Developers
Proficiency in C#, Visual Basic and ASP.Net
Experience using .NET 4.5+, ASP.NET MVC, ASP.NET Core MVC applications
Extensive experience of coding using .NET languages (C+, VB, .NET)
High degree familiarity with SQL servers
Very well-versed in ASP.NET MVC Framework
Extensive knowledge of SQL and database skills
Knowledge of client-side web development
Microsoft Certified Solutions Developer (MCSD) certification.
Designing and building application layers using the appropriate technologies