ASP.NET

Development Company

Arka Software is the industry leading .NET development company that offers reliable full cycle .NET development to help you meet your current and future business goals with the help of the best .NET developers who build world-class performance and result-oriented software and applications.
Custom
.NET Development

Solutions
Experience unmatched custom tailored ASP.NET development of highly scalable and robust applications and software for web, cloud, and mobile for your business irrespective of its scale.
The .NET framework comprises massive potential in it. It helps our .NET developers leverage the programming languages like C++, C#, VB.NET, and F# to develop performance-driven, scalable and robust applications and web solutions with amazing UX and optimum security. Our .NET services comprise a wide range of web, desktop and mobile (Android, and iOS) tools that are inspired by the modern business requirements such as, lightweight, high performance and cloud-connected.
Arka takes immense pride in delivering world-class .NET products and services for your business needs. We simply believe that if you can envision it, we are able to build it for you. The only motivation we have is our hundreds of satisfied customers from all around the globe. And while the technology is evolving like never before, our creative team of .NET developers keeps their innovation always ahead of its time. It helps your business to not only thrive in the current competitive market but make sure it leads the markets of the future.
Secure NDA
Source Code Authority
No Hidden Cost
Cybersecurity & IP Protection
Precise Reporting
Great Team Work
Flexible Working Hours
On-Time Delivery
Quick Team Modification
24x7 Hours Support
QA Tested & Bug-Free Solution
Comprehensive Technical Support
.NET Development

Solutions
.NET Web Development
With our .NET web development services, we help your business to stay always one step ahead. Our .NET developers have helped our clients by architecting smart, fast and scalable web applications that enhance their work productivity.
.NET MVC Development
The clean separation of concerns (SoC) and enables test-driven development (TDD) that help our developers to build versatile web applications that have the potential to meet modern requirements.
.NET CMS Solutions
Witness the ultimate flexibility of a content management system with our advanced .NET CMS solutions. Our intelligent and feature-packed .NET CMS solutions help websites and web applications to be managed effortlessly.
.NET Migration
Experience an effortless .NET migration services for your existing websites and web applications and enjoy a myriad of premium features and abilities of the .NET framework to help your business to grow.
.NET Integration
Arka helps you to integrate the .NET framework in your startup or enterprise and gives it the ability to grow exponentially in the world that is constantly demanding out of the box innovation.
.NET Enterprise Solutions
Delivering the industry-leading .NET enterprise solutions for both internal and external purposes to increase the efficiency, performance, and productivity to meet your business goals.
Why
Asp.Net

for Development?
Per-application configuration and built-in Windows Authentication.
Asp.Net does not require long ling codes for complex applications.
.Net is a language independent framework.
Asp.Net has its own built-in caching features.
It has separate program and content logics.
Exceptional monitoring and management capabilities.
Features like early binding, native optimization, and just-in-time compilation.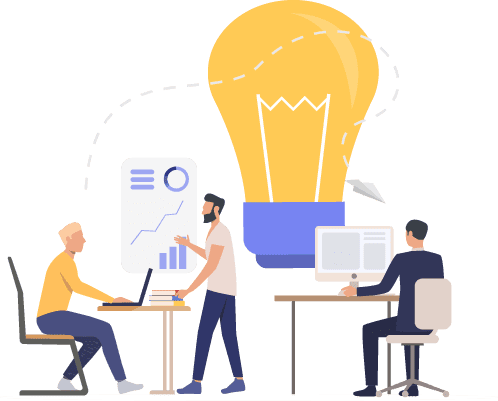 E-Commerce Solutions
Social Networking Development
Enterprise Soultions
B2B B2C Portal Development
CMS Development
CRM Development
ERP Development
Migration Solutions
Mobile Backend Development
Hybrid App Development
Expanding the Potential of
.Net Framework
Arka incorporate Azure, SharePoint, Dynamic CRM, and Sitecore to expand the potential of .NET in order to provide flexible and custom .NET solutions for complex business needs.
Azure
Our Azure services strengthen the cloud computing and hosting of .NET applications and software. It helps startups and enterprises to stay connected with flawless remote access.
Sharepoint
At Arka, we know how to leverage the smart capabilities of SharePoint to offer unprecedented web application solutions to our clients from all over the globe.
Sitecore
With the help of Sitecore, our experienced .NET developers integrate a great CMS platform with amazing eCommerce solutions that help the business to grow with its most advanced features.
Dynamic CRM
Our decade long experience with Dynamic CRM helps us to understand the customer needs and behavior of businesses of all scales; it further helps us to provide world-class CRM solutions.
Asp.Net

Mobile App Development
Our .NET services encompass the mobile app development as well as provide .NET solutions wherever your customers go.
Cross-Platform App Development
Arka utilizes the core abilities of Xamarin to offer .NET mobile applications on mobile OS, Android, iOS and Windows to make your business services available for all users.
Reduced cost by up to 50%

Faster market delivery by 50%-80%

Reusable code components

Easier to implement and uniformity
Native App Development
We deliver seamless native app development by integrating all types of Microsoft Products to ensure a great .NET native mobile experience with increased security and utility.
Multi-Layered protection against threats

Complete maintenance and private control

Easier to integrate new features or abilities

Integrate better Mobile Hardware
Advance and Futuristic
Solutions
Futuristic Web Solution
We build advanced scalable, robust, lightweight and feature-packed web applications and websites that help your business in multiple folds and increases productivity.
Modern B2B and B2C portals

Advanced eCommerce stores

Social Media Networking

Media Content Distribution

Online Games and Entertainment
Global Enterprise Solutions
We develop scalable .NET applications that are ready for the current and future demands and challenges of perennially evolving market.
Sites and Portals for Corporates

Enterprise Resource Planning

Line-of-Business Web Apps

Intranet and Extranet Solutions

Project and Document Management
ASP.Net
Development Process
Ideation
Requirement Gathering
Vision & Scope
SRS & SAD
Project Schedule
Prototype & Design
Wireframe Design
Design Implementation
Exploring Possibilities
UX/UI Evaluation
Development
Front-End Coding
Back-End Coding
3rd Party Integration
Cloud Integration
Testing
Unit Coding Test
Bug Fixes
Finishing Touch
Quality Assurance
Launch
UAT & Feedback
App Deployment
Launch on App Stores
Project Delivery