Top
PHP Development Company
Leading php development company Arka Softwares offers custom PHP development solutions for businesses of all scales from start-ups to large enterprises for multi-dimensional business needs.
From complex enterprise demands to challenges of emerging start-ups, our wide range of PHP web development services cater to everything your business may ever need. Arka Softwares is one of a kind PHP development company that believes in innovation and inventing smart and cutting-edge PHP solutions for modern business challenges and help them experience pragmatic results. Our highly skilled and passionate PHP developers offer you flexible, feature-rich, scalable website and web application solutions that keep you always one step ahead of the competition.
At Arka Softwares, Our project managers and developers not only focus on developing most advance and secure PHP applications but also make applications aesthetically appealing and user friendly in order to promote user engagement which ultimately helps you to grow your business to a wider potential user base. With years of experience and our world-class UI/UX designing expertise, we enable your PHP application to become simply accessible to its users even while having most advanced features and functionalities.
Secure NDA
Source Code Authority
No Hidden Cost
Cybersecurity & IP Protection
Precise Reporting
Great Team Work
Flexible Working Hours
On-Time Delivery
Quick Team Modification
24x7 Hours Support
QA Tested & Bug-Free Solution
Comprehensive Technical Support
PHP Development

Solutions
Custom PHP Development
Experience an unprecedented custom PHP development that focuses on your specific business needs only by delivering high-quality, stable, scalable, and secure dynamic and static websites and web applications.
PHP 3rd Party API Integration
More than a decade long experience of designing and developing PHP applications helps us to build and integrate powerful 3rd party API for your PHP website or web application and enhance its functionalities without making it bulky.
Custom Extension Development
Our custom extension development helps your existing PHP application to be able to fulfill your custom or special requirement while improving the overall performance and efficiency of the app than that of pure PHP implementation.
PHP Cloud Solutions (SaaS)
We employ the best and industry-leading PHP expertise to offer you most efficient and highly scalable PHP cloud solutions such as SaaS, PaaS, IaaS for your business to help it with the modern and challenging demands of the competitive market.
Rewarding
PHP Web Development
PHP CMS Development
For every scale of business, At software development company Arka, we have unbeatable custom PHP CMS development solutions based on Drupal, Joomla, or WordPress content management systems to offer you a whole new level of productivity and ease of management.
PHP CRM Solutions
Arka Softwares is your ally to help you with amazing PHP CRM development solutions that enable you to establish an effective business relationship with your clients and offer them remarkable customer support that they can appreciate.
PHP e-Commerce Solutions
Get exponential conversions with the help of our powerful PHP ecommerce solutions that offer a great user experience to your users while increasing customer retention by gaining their trust with an exception e-commerce experience.
Magento
Opencart
Zencart
Shopify
Bigcommerce
WooCommerce
OSCommerce
PHP Framework Development
For every complex enterprise need or start-up challenge, we have custom PHP development that incorporates powerful PHP frameworks that expedite the development process while giving fast, secure, and light-weight web applications.
Laravel PHP
Yii Development
CakePHP
Symfony PHP
CodeIgniter PHP
Zend PHP
B2B B2C Web Portal Development
Our experienced PHP developers leverage PHP and its powerful frameworks to the fullest to deliver you some of the most advanced and feature-rich web portals and websites that cater to your all B2B and B2C requirements.
PHP Social Networking Apps
Offer your target audience most versatile social networking websites and web application with the help our social media app development solutions that engage users with interactive and attractive features and functionalities.
Why PHP for
Web Application Development?
Can be integrated via SOAP and REST.
Hassle-free authentication system.
Simple and clean API.
Supports various effective log handlers.
Quicker development and save cost.
PHP is an open-source platform.
PHP has huge support for its massive developer community.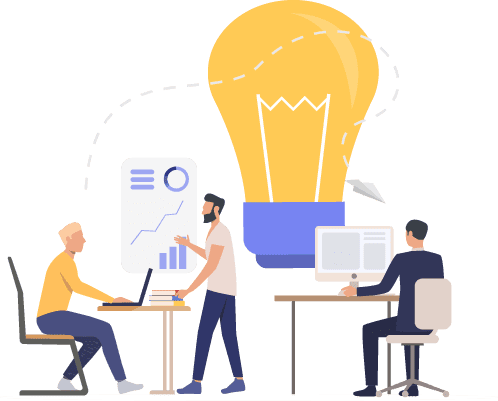 PHP for
Mobile App Backend
PHP and its frameworks have lots of functionalities and tools to offer for a robust and powerful mobile solution for mobile app backend development. We, at Arka Softwares, employ our polished expertise to deliver your most powerful and advanced PHP-based mobile app backed that will certainly multiply the performance and efficiency of the mobile application for a seamless experience at cost effective price. Choose PHP because
Plug-n-Play capabilities for external libraries.
Support for MVC architecture.
Elegant, yet powerful backend development.
Easy authentication, containerization, and routing.
Ideal for small to large scale backend development.
Experience the brand new innovative and enhanced performance, stability, new features of PHP 7 with improved consistency that fortifies your current PHP website or web application to stay always ahead of the completion.
2x increase in performance of PHP applications
New and high performing Zend Engine.
New and enhanced error handling solutions.
64-Bit Windows System Support.