Hiring PHP Developers for
Assured Results
Experience an unmatched PHP developer hiring process for taking your business to unprecedented heights.
Business and technology trends are changing at an incomprehensible rate. Therefore, Arka has built a team of PHP developers whose competence is not only reliable but they also have a vast record of successful project completion. At Arka, our PHP developers are experienced and qualified and their way of maintaining codes and sophisticated yet comprehensive documentation shows their higher standards of professionalism.
If you and your business, regardless of its size, need a successful business model which is also ready for upcoming prospects then you can always rely on our PHP developers' expertise and their meticulous approach towards erratic technological trends. In addition, the best part is you can hire our PHP developers in a few simple and convenient steps.
Secure NDA
Source Code Authority
No Hidden Cost
Cybersecurity & IP Protection
Precise Reporting
Great Team Work
Flexible Working Hours
On-Time Delivery
Quick Team Modification
24x7 Hours Support
QA Tested & Bug-Free Solution
Comprehensive Technical Support
Engagement and
Hiring Models
Engagement Models
Your convenience is important to us. Therefore, we offer simplified and amazing engagement models your project.
On-Site
Hire our app developers and they will come to your office and collaborate with your teams.
Off-Site
You can hire our developers and they will work from our office utilizing our resource with 24x7 hours support
Hybrid
Developers will work from our office but can give occasional visits to your team if needed
Hiring Model
Your project can be different it may demand a flexible working pattern. Therefore, we have brought following comprehensive hiring models for you.
Fixed Price Model
Once the project is discussed, you are given a quote of fixed cost and time of the project.
Dedicated Hiring Model
Hire our developers for a fixed period and they work for your project at your office.
Hourly Basis Model
You hire our developers for fixed hours and pay according to our hourly costs.
Additional Services

by PHP Developers
Our horizon of expertise is much wider than it seems.
The team of PHP developers at Arka Softwares have mastered every framework and technology associated with PHP to provide you complete seamless service. Your project may demand special features and functionalities. And to make sure that every goal is achieved on time we offer simply everything for your project.
Skillsets of Our
PHP Developers
Sound command on JavaScript, HTML, and CSS.
Professional and Effective Business Communication.
Proficiency in all PHP applications.
Expertise in JQuery and some popular JavaScript Frameworks.
A deeper understanding of WordPress, Cake PHP, Laravel, etc.
Ability to adapt to the industry and cater for scalable and pragmatic suggestions.
Modern UX/UI designing skills,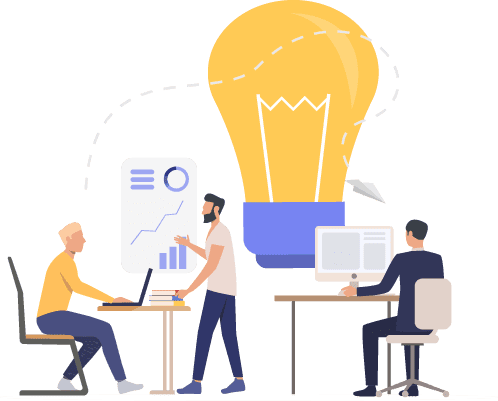 Hire PHP Developers and Avail
Custom Solutions
Social Networking Web Development
Navigation Web development
M-Commerce & Mobile Wallet Web
Game Development Solutions
E-Commerce Mobile Web Solutions
Entertainment & Media Websites
Social Networking Web Development copy 4
Streaming & BOD Web Soultions
Sports Web Development Solutions
Education & Learning Websites