Hiring a New Age
CakePHP Developers
Our qualified and experienced Cake PHP developers have developed cutting edge applications for businesses that seek growth.
CakePHP is a versatile programming language and lets us build high-end and feature-rich web applications for small businesses to large enterprises. At Arka, we hand-pick the developers who are capable of utilizing the features and potential that Cake PHP has to offer for fulfilling your business needs regardless of their complexity or magnitude.
We, at Arka, make sure that you don't have to go through long procedures to hire a team of cake PHP developers to deliver you industry-leading work with the optimum quality of service. Therefore, we cut down the process and make it a lot simple and efficient, so that you can get right to the point.
Secure NDA
Source Code Authority
No Hidden Cost
Cybersecurity & IP Protection
Precise Reporting
Great Team Work
Flexible Working Hours
On-Time Delivery
Quick Team Modification
24x7 Hours Support
QA Tested & Bug-Free Solution
Comprehensive Technical Support
Engagement and
Hiring Models
Engagement Models
Your convenience is important to us. Therefore, we offer simplified and amazing engagement models your project.
On-Site
Hire our app developers and they will come to your office and collaborate with your teams.
Off-Site
You can hire our developers and they will work from our office utilizing our resource with 24x7 hours support
Hybrid
Developers will work from our office but can give occasional visits to your team if needed
Hiring Model
Your project can be different it may demand a flexible working pattern. Therefore, we have brought following comprehensive hiring models for you.
Fixed Price Model
Once the project is discussed, you are given a quote of fixed cost and time of the project.
Dedicated Hiring Model
Hire our developers for a fixed period and they work for your project at your office.
Hourly Basis Model
You hire our developers for fixed hours and pay according to our hourly costs.
The Skillset of our
CakePHP Developers
Strong knowledge of PHP and CakePHP and its extensive feature set.
Understanding of object-relational mapping of CakePHP.
Knowledge of "Fat Model, Skinny Controller " approach.
Familiarity with SQL/NoSQL databases.
Competency of code versioning tools like Git.
Familiarity with basic convention and patterns of CakePHP.
Remarkable understanding of UX/UI development.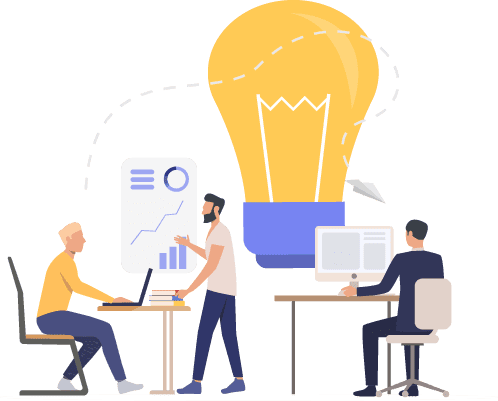 Hire CakePHP Developers and Avail
Custom Solutions
CakePHP Social Media App
CakePHP Enterprise App
E-Commerce Development
B2B B2C Portal Development
CakePHP CMS Development
CakePHP CRM Development
Mobile Backend Development
CakePHP Migration Solutions
CakePHP Marketplace Development
CakePHP Customization
CakePHP Web Service Development
CakePHP Template Designs