Hiring Proficient
CodeIgniter Developers
A team of talented CodeIgniter Developers is ready to work on your project and make a masterpiece out of it.
We take pride in delivering successful projects and results to our clients from all over the world. Therefore, we make sure our team of CodeIgniter developers is not only capable but also ambitious to take our clients idea to the next level and make it a reality. CodeIgniter is a brilliant framework and who knows it better than us who have completed hundreds of projects for our clients. The best part is, our passionate CodeIgniter developers make sure keeps on taking the use of the framework and its functions to a new level to reach our clients' ambitious business demands.
Arka offers you the chance to hire these remarkable CodeIgniter developers who are great team workers with excellent problem-solving capabilities. With developers like ours, you don't have to worry about qualitative and quantitative factors of work. Hence, our developers can serve to small business as well as large enterprises. Take a moment to follow a quick and simple process and you can hire our professional CodeIgniter developers.
Secure NDA
Source Code Authority
No Hidden Cost
Cybersecurity & IP Protection
Precise Reporting
Great Team Work
Flexible Working Hours
On-Time Delivery
Quick Team Modification
24x7 Hours Support
QA Tested & Bug-Free Solution
Comprehensive Technical Support
Engagement and
Hiring Models
Engagement Models
Your convenience is important to us. Therefore, we offer simplified and amazing engagement models your project.
On-Site
Hire our app developers and they will come to your office and collaborate with your teams.
Off-Site
You can hire our developers and they will work from our office utilizing our resource with 24x7 hours support
Hybrid
Developers will work from our office but can give occasional visits to your team if needed
Hiring Model
Your project can be different it may demand a flexible working pattern. Therefore, we have brought following comprehensive hiring models for you.
Fixed Price Model
Once the project is discussed, you are given a quote of fixed cost and time of the project.
Dedicated Hiring Model
Hire our developers for a fixed period and they work for your project at your office.
Hourly Basis Model
You hire our developers for fixed hours and pay according to our hourly costs.
The Skills of our
CodeIgniter Developers
Experience of working with PHP and Core PHP.
Sound expertise in CodeIgniter Framework.
Knowledge of JavaScript, MySQL, jQuery, CSS3, XML, etc.
Critical knowledge of application architecture planning and database management.
Working experience of PHP, MVC framework and CodeIgniter Opencart.
Excellent testing and debugging skills.
Solid understanding of asynchronous request handling.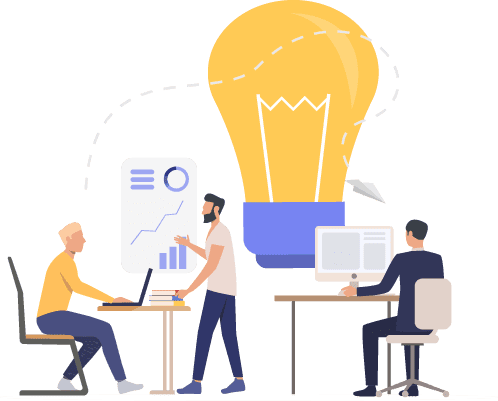 Hire CodeIgniter Developers and Avail
Custom Solutions
CodeIgniter Social Media App
CodeIgniter Enterprise App
E-Commerce Development
B2B B2C Portal Development
CodeIgniter CMS Development
CodeIgniter CRM Development
Mobile Backend Development
CodeIgniter Migration Solutions
CodeIgniter Marketplace Development
CodeIgniter Customization
CodeIgniter Web Service Development
CodeIgniter Template Designs