Hiring Adept
Zend Developers
Only experts and proven Zend Developer who have years of successful working record
Zend is one of the powerful and feature-packed frameworks and it is used for developing high-end web applications. At Arka, we have created a team of Zend developers who have served hundreds of clients from all over the globe and helped their business to grow at an unexpected rate.
You can hire these experienced and creative Zend developers to create a winning project team for your small business or enterprise to get sophisticated, scalable and feature-rich Zend development. Our developers have worked with various clients; hence, they are great team players and can adapt to any situations and get the best solutions to critical problems. You can hire our Zend developer in a few simple steps to ensure that you are getting the ones you want.
Secure NDA
Source Code Authority
No Hidden Cost
Cybersecurity & IP Protection
Precise Reporting
Great Team Work
Flexible Working Hours
On-Time Delivery
Quick Team Modification
24x7 Hours Support
QA Tested & Bug-Free Solution
Comprehensive Technical Support
Engagement and
Hiring Models
Engagement Models
Your convenience is important to us. Therefore, we offer simplified and amazing engagement models your project.
On-Site
Hire our app developers and they will come to your office and collaborate with your teams.
Off-Site
You can hire our developers and they will work from our office utilizing our resource with 24x7 hours support
Hybrid
Developers will work from our office but can give occasional visits to your team if needed
Hiring Model
Your project can be different it may demand a flexible working pattern. Therefore, we have brought following comprehensive hiring models for you.
Fixed Price Model
Once the project is discussed, you are given a quote of fixed cost and time of the project.
Dedicated Hiring Model
Hire our developers for a fixed period and they work for your project at your office.
Hourly Basis Model
You hire our developers for fixed hours and pay according to our hourly costs.
Skills of our
Zend Developers
Expertise in Zend framework and Zend engine.
Sound skills of PHP 5 and PHPUnit 3.0.
Intelligent database management with systems like MySQL, SQLite, MongoDB, etc.
Working experience with MVC architecture, CodeIgniter, CakePHP, Joomla, AJAX, etc.
Meticulous code management and maintenance.
Sophisticated debugging and unit testing abilities.
Remarkable business communication and documentation skills.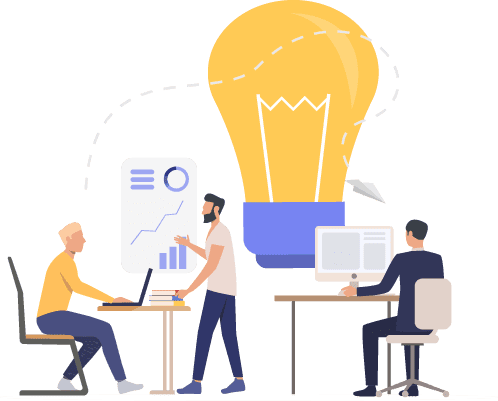 Hire Zend Developers and Avail
Custom Solutions
Zend Social Media App
Zend Enterprise App
Zend Development
B2B B2C Portal Development
Zend CMS Development
Zend CRM Development
Mobile Backend Development
Zend Migration Solutions
Zend Marketplace Development
Zend Customization
Zend Web Service Development
Zend Template Designs