Custom
MeteorJS App

Development Solutions
Our dedicated MeteorJS professionals are adept at delivering range of real-time and result-oriented MeteorJS applications that do wonders at increasing the efficiency.
Your search for a great platform to develop real-time and rapid applications comes to an end with MeteorJS, a brilliant full-stack framework. At Arka Softwares, we believe in delivering projects within the stipulated timeframe, and MeteorJS allows us to do that pretty efficiently by enabling our developers to create and manage frontend, backend applications.
At Arka Softwares, Meteor experts are committed to delivering scalable and bug-free cross-platform applications by leveraging the modern capabilities of MeteroJS. Thanks to MeteorJS, the ultimate synchronization among web, mobile technologies provide a seamless real-time experience in web and mobile applications.
Developing Robust, Feature-rich, High-Scalable
MeteorJS App
Customized MeteorJS Applications
Using this JavaScript framework, we create custom mobile, web and desktops applications for specific and unique business needs of our clients, quickly, simply and amazingly.
Full-Stack MeteorJS Development
With the collection of libraries and packages, MeteorJS framework is an efficient way of making web development easier. Since it is real time by default, known as "full stack reactivity", it makes easier to build real time applications.
Dashboard & Backend Development
Using this JavaScript framework, it gets easier for our developers to execute dashboard and backend development for web and mobile applications.
Optimistic UX UI
The user interface designed by using MeteorJS is highly optimistic and intuitive and successfully provides seamless user experience across all the devices.
Integration with AngularJS
To make real time full stack easy, Meteor is integrated with AngularJS. Having powerful and flexible Meteor stack and responsive power of Angular, this integration brings the best of both worlds.
Meteor Plug-in Development
With an array of plugins available in its library, the developers can easily execute plug-in development for an application with MeteorJS.
Apps Support and Maintenance
We believe in long-term partnerships and this is why we offer services post application delivery as well. In fact, our support and maintenance is quite commendable and our clients vouch for the same.
Web Application Development
Apart from creating sophisticated mobile apps, our experienced and expert developers also create amazing cross-platform web applications with MeteorJS.
MeteorJS Mobile App Development
With strong expertise in the area of MeteorJS App Development, our developers create cross platforms mobile apps for iOS, Android and Windows.
Why Prefer
MeteorJS

for Mobile and Web App Development?
MeteorJS Offer Real Time web development capabilities for a seamless experience.
MeteorJS Works efficiently for both client side and server side.
Ability to avail smart packages that allow creating simplified accounts system.
Having features like real-time development, Meteor JS has a bright future.
As soon as it is set up, it is ready to develop apps. Quick, easy and efficient.
Being highly scalable, Meteor JS is preferred for large-scale projects.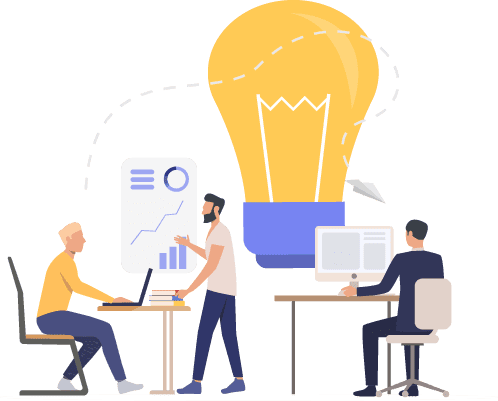 What Apps Can Be Built with
MeteorJS

javaScript Framework?
A decade long of togetherness with a team of best in the field mobile app developers and service 450+ clients from all over the globe have enabled us to work with almost all industries and business needs to offer brilliant and future-ready mobile app solutions.
Chat Applications
E-Commerce Development
Social networking apps
Games Development
UX and UI Development
Web portals and Application
Image processing apps
Data storage apps
Back-end dashboards