POS Software:

Perfect Retail Business Companion
At Arka Softwares, our POS consultants and developers work closely with retail businesses and customers to understand the subtle requirements of the modern market to grow their businss. It also helps us to predict what lies ahead in the future for the retail market. With the help of our decade long experience and real-world results, we develop and design custom Point of Sale (POS) software that is as close to your business as if it is your personal companion.
For any business to yield best results, its necessary utilizing the right tools and POS for retail is the most essential. With the same aim, we use industry-leading technologies to build Point of Sale (POS) software that you can always trust to run your business efficiently. Our POS software not only makes your business more manageable and trackable, but it also enhances the user experience of your customers in order to ensure a lasting relationship. Along with our phenomenal POS development services we offer reliable domain expertise in reatils and ecommerces that ensures the POS solution takes your business and experience to a whole new level. Because we not only offer results, we offer decade long experience as well.
POS Payment Gateways
Stripe
Paypal
WePay
CardConnet
WorldPay
Authorize.Net
Wavecrest
MojoPay
Custom Programming
Screens
Keyboards
Menu Interfaces
Asset management
Inventory Control
Tip & Bar Tab Tracking
Scheduling & Management
Scheduling & Management
Custom POS Development
Travel
Retail
Ecommerce
Banking
Education
Lending
Transportation
Food and Beverage
Reporting and Analytics
KPI Tracking
Data Mining
Predictive Analysis
Custom Dashboards
Inventory Insight
Customer Insights
Real-Time Reporting
Comprehend Data Quicker
POS Integration
At Arka Softwares, we provide you a complete end-to-end POS integration service within your business. Our POS developers seamlessly integrate payment solutions in your POS system while utilizing third-party POS software modules from Shopify POS, Poynt, QuickBooks POS, etc.
POS Software Development
We can proudly say that we develop custom POS software that your business needs for current and future growth. We make sure you get POS software with powerful capabilities and a smart interface that indigenously fits in your business and offer it capabilities of seamless NFC payments, customer engagement modules, and smart analytics engines.
POS Mobile Apps
Not limited to the desktop of custom system environment but we also develop smart mobile applications for platforms like iOS, Android, Batch barcode scanners, card readers, etc. With the help of these mobile apps, we offer your business the mobility it needs to monitor, receive payments, and do more without too much hardware setup.
POS Accounting Integration
Whatever your preferred accounting program or software is, our developers seamlessly integrate it with your new POS software. This way we combine the remarkable capabilities of new POS software with the familiarity of your favorite accounting software. To name a few, we help you to integrate, SAP, Oracle, QuickBooks, Sage, Microsoft Dynamic GP, etc.
Food Service POS Systems
Our expert developers develop and design customizable POS systems for restaurant, bar, club, and help you to integrate it into your currents system. We strive to make your hospitality service truly unmatched, therefore, we offer features like order management, guest and table management, reservations & waitlist, etc.
POS Upgrade
Our developers build solutions for the food industry to offer a unified platform for both outlet owners and people looking for restaurants. At Arka Softwares, we implement our best practices with customization into food ordering app development. We help you with your online food delivery solutions that yield growth.
Payment Processing Services
Our payment processing services comprise of terminal solutions for processing cash, checks, mobile payments, credit, debit, prepaid, gift cards, fleet, loyalty, etc. To ensure a seamless payment, we offer support for almost all trusted and widely used payment gateways like PayPal, SecurePay, First Data, Authorize.Net, Worldpay, Amazon Payments, etc.
POS Analytics
We believe that is the transparency in business that gives you an in-depth understanding of your business and hence, allows you to make better and growth-oriented decisions. That is why, we offer POS analytics that helps you to get real-time essential data with predictive analytics, KPI tracking, BI capabilities.
POS Custom Services
In the end, it is your business and you know it better than anyone else. Therefore, at Arka Software, we work towards developing customized POS software and offer services that suit your business needs. Even our POS software and mobile apps are design around this philosophy so that they all collectively work together to foster favorable results.
POS Migration Services
If you wish to migrate from your old POS system to the new one, we will make it convenient for you. While keeping every data and information secure, we will help your business to adopt a new, powerful, and upgraded POS system that is all set to drive your business towards productivity and growth.
POS Maintenance and Customer Service
Developing and designing custom POS software and mobile is just the first half of our expertise. We offer the best POS maintenance and customer services that ensure your POS works perfectly fine without any bug or glitch. Besides, we take care of all your upgrades, migration, and scalability needs. We offer a service that you can always trust.
POS Inventory Systems
Our smart POS inventory systems allow businesses to tap into the ultimate ease of inventory management. With the help of the latest scanning technologies, barcodes, QR codes, NFC, RFID, we help businesses to monitor the stock status, sync across multiple channels in real-time, enjoy stock transfer solutions, and much more.
POS Development
for Small Businesses
The benefits of Point of Sale (POS) are not limited to large businesses only. Your small retail business can enjoy all of its capabilities and provide it the growth boost that it needed for a long time. Think of POS as a business companion that allows you to process payment seamlessly, track inventory, monitor growth, engage customers, offer useful reports and insights that could be very useful to you.\Here are some benefits that any small business can enjoy from the POS system.
POS intelligently manages your inventory and tracks stock status.
It helps you to save time that might get wasted in manual tasks.
Restaurant POS reduces the complexity of the management of order, reservation, and a waiting list, etc.
A fast and secure payment process enhances customer experience as well.
Ultimately, POS helps small businesses to engage more customer base while offering management and productivity.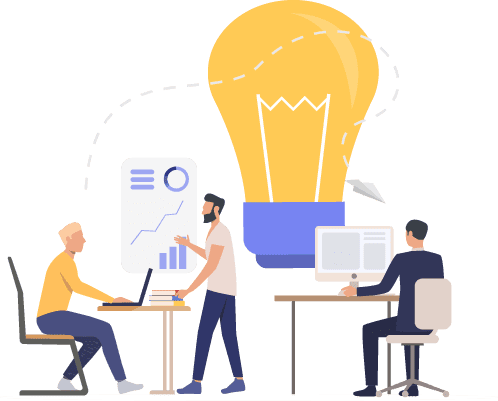 Software
Development Methodology
As a Software Development Company that focuses on world-class quality of products and services, we incorporate Agile software development methodology in our software development which comprises continuous testing and iterations throughout the development cycle of the software to achieve the optimum level of software quality.
Dedicated Team for testing and iteration
Working software over comprehensive documentation
Customer collaboration over contract negotiation
Responding to change over following a plan
Unmatched POS Applications

Solutions
Business Management
With a smart and intuitive Point of Sale system, you can manage multiple businesses from multiple locations, storefronts, and even warehouses. The advanced functionalities allow the business to set currency, time zone, financial year, tax registration details with a profit margin as well.
Product Management
With our advanced POS development, you can flawlessly execute all the tasks pertaining to product management. The flexibility of this our POS is so phenomenal that it seamlessly manages single and variable products, stock management, stock alerts, predefined and autogenerated SKU, print bar code and label, etc.
Purchases
The smart adaptability of our POS enhances your business experience so well that it automatizes the entire purchase system. With it, you can add purchases, categorize purchase by business locations, manage and edit taxes, discounts, and shipping charges, with multiple payment modes, and much more.
Sell & POS Terminal
Our POS enhances customer shopping experience as well. It allows customers to check out in no time with the help of features like One Click Express Checkout. It is also quite time-saving for sales staff where it used Ajax, hence there will be no page reload. It also comprises quick Walk-in that helps in quickly adding customer details.
Suppliers & Customers
Supplier and customer management is also a very crucial part of the retail business. In order to achieve maximum productivity on the go. We have integrated sophisticated supplier and customer management to the POS that helps in saving details of customers and suppliers with complete details of transactions and payment modes.
Staff, Salesperson, Cashier
For providing a complete solution to the business owners we integrate convenient HR management capabilities into our systems. It efficiently helps in staff, salesperson, and cashier management with the help of our advanced user management module. It contains tons of features like assigning roles, salary and expense management, etc.
Report
A growth-oriented business knows how important their business performance reports are. Therefore, we build a BI powered reporting system that helps retail businesses to procure powerful reports with smart filters and visual representation. These reports contain crucial elements like profit, loss, stock, sales, customer, cash register, etc.
Customer Engagement
One of the most important applications of a POS is to engage customers in a fulfilling shopping experience. With the help of our POS business can create custom loyalty points, discounts, memberships, special offers, and notifications that can be sent to customers via emails or texts. It can also integrate with social media as well.
Others
At Arka Softwares, we do not like putting limits on our imagination. So, this section is dedicated to anything that a retail business specifically wants for itself. It can be anything, we will build you that custom solution. It could be interactive dashboards, shop details, and charts, the customized invoice layout, detailed documentation, etc.