Handcrafted
Ruby on Rails

Web Applications
Experience the most efficient and productive solution for your business with our Ruby on Rails (RoR) web development solutions. Our RoR developers are committed to delivering you most personalized web development services that cater to all your modern business needs. We handcraft the most innovative and custom-made RoR web applications that streamline your customer retention by improving user experience.
Arka Softwares is home of industry-leading RoR developers who have helped our clients to get the most secure and efficient dynamic web applications. And for our innovative development solutions, we have won multiple awards as well. With the most lucrative and powerful web solutions, we offer our clients the most reliable customer support during and after project.
ROR MVP Development
Get more done while spending within budget with the help our comprehensive RoR MVP development service that only includes only the necessary features and functionalities in your web application to get maximum ROI.
Custom API Development
Arka Softwares also offers you the most advanced custom API development for your RoR web site or application. In fact, we offer the fastest and efficient RESTful API development that increases the performance and abilities of your app.
Custom Web Development
We are committed to delivering you the most diverse and invincible custom RoR web development with stunning look-n—feel and simple UX/UI – basically a complete package to ensure vertical and horizontal business growth.
Backend app developments
Ruby on Rails is a smart choice for the backend development of your Android and iOS development because of its clean framework and a huge array of different components, which fuel most powerful backend development.
ROR Enterprise App Development
Arka Softwares has worked with various large enterprises and delivered them the most efficient and powerful RoR application solutions that helped to revolutionize their workflow and redefined the work data and analytic automation.
ROR Support & Maintenance
Our support and maintenance services simply complement our future-ready RoR development. Our support & maintenance services ensure your web application works flawlessly and keeps on upgrading.
Why
Ruby on Rails

for Web Development?
Supports Model-View-Controller (MVC) architecture.
Enables Don't Repeat Yourself (DRY) methodology.
Convention over Configuration (CoC) principle.
Easy to manage and maintain.
One of the most cost-effective frameworks.
High-performance delivery.
Consistent, flexible, and highly productive.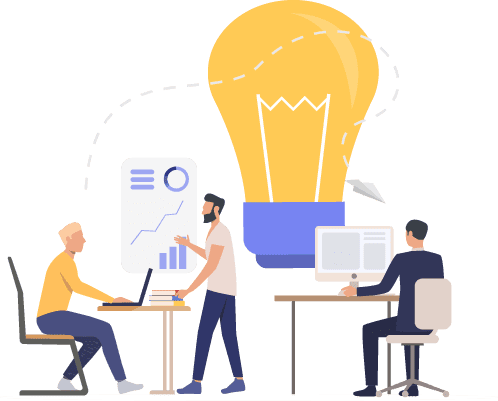 Admired and utilized by companies like GitHub, Sinatra can is an easy choice for any business. Hence, we provide flexible and customized Sinatra development for your business.
Hanami is a beautiful framework and can work best for you if you need speed and lightweight applications without compromising any feature or functionalities.
Rails helps developers program web applications by making assumptions. The best part of Rails is that it requires less code and still accomplishes more than other famous frameworks.
Padrino is an open-source framework. It is written in Ruby and built on Sinatra web library. It is an elegant and easy way to code advanced web application while having the best of Sinatra.
Our Roda development brings three important things to the applications we develop, simplicity, usability, and productivity. You can rest assured that you are getting nothing but the best.