Next-Gen
SharePoint Application

Solutions
In its beginning years, SharePoint was known as an efficient document management system. Over the years SharePoint grew into a robust and scalable full-fledged content management system that is helping today's business to have some of the most productive and powerful intranet of content management, document sharing, and workflow collaboration platform. We, at Arka Softwares, put SharePoint to the best use for your business growth.
Hire SharePoint developers from Arka Softwares, we help you to integrate web-based SharePoint into your business. Our SharePoint development helps you to get the most customizable SharePoint platform that is easy to understand and get used to it. Our SharePoint custom products are extremely customizable and surprisingly scalable to make your business most productive and efficient in every dimension and business vertical. We offer the most trusted and reliable customer service and SharePoint maintenance services to ensure seamless work.
Business Workflow Management
Arka Softwares enables small businesses and enterprises to adopt a remarkable business workflow management with SharePoint development. The seamless workflow management offers consistent cross-platform connectivity and offers extremely scalable management solutions that are accessible for multiple users to boost collaboration and enhance overall productivity.
User CMS Development
We build customized SharePoint content management system (CMS) for both start-ups and enterprises to offer them comfortable and convenient management solutions for their most complex business challenges by minimizing their workflow drawbacks and increasing productivity. Our CMS development offers you the most customizable and flexible management solutions for your widespread content.
Document Management
We assist large enterprises or organizations to manage their data-extensive document repository with the help of our comprehensive and cost-effective SharePoint document management solutions and that simply offer powerful and effortless document management with reliable security features. Not just enterprises, even small business can also benefit from document management solutions.
Reporting Collaboration
Experience the most convenient and accurate reporting generation and collaboration solutions for your business with our SharePoint development. We help organizations to make smarter and profitable decisions by helping them to generate impeccable reports and uninterrupted collaboration functionalities to boost your revenue and increase your customer reach in new digital landscapes.
Intranet Portal Development
Arka Softwares help your organization to restructure its way of working together by offering personalized Intranet Portal development and streamlines the business workflow and improves document management and sharing while maintaining fluid performance and reliable security. Our efficient Intranet Portal development is efficient in development cost as well.
Sharepoint Migration Solutions
We help your business to achieve its visionary goals by helping it adopt SharePoint content management system and document sharing platform that improves work productivity. As a result, you take better decisions and manage the database effortlessly and boost ROI. Our SharePoint migration solutions let you switch to SharePoint to help your business to take off.
Web Portal Development
Enjoy our SharePoint web portal development which comprises all powerful features and management capabilities of SharePoint while still being a lightweight and surprisingly fast and secure platform that is entirely customizable and offers 100% flexibility to engage user base and boost productivity. Our SharePoint web portals have simple, yet powerful UX/UI with unmatched consistency.
Sharepoint WebParts Development
Our SharePoint Webparts development is an extremely helpful service for your organizations that have any specific goal to achieve. Our expert SharePoint developers leverage Visual Studio to develop personalized webparts to help your business to customize your SharePoint site. These webparts extend your site's functionalities and give it a whole new collection of advanced features.
SharePoint BI Solutions
One of the most reliable and celebrated features of our multidimensional SharePoint development is its SharePoint Business Intelligence (BI) facilities. It helps organizations to make pivotal decisions for growth with the help of its smart document and content management and comprehensive reporting features. These Business Intelligence solutions help your business to pave the path for a successful future.
Reliable Business Intelligence solutions.
Helps you to manage corporate business risk.
Improves workflow collaboration.
Efficient content management system (CMS).
Offer scalable infrastructure for enterprise-level development.
Highly secure and consistent.
Offers various customizability and flexibility options.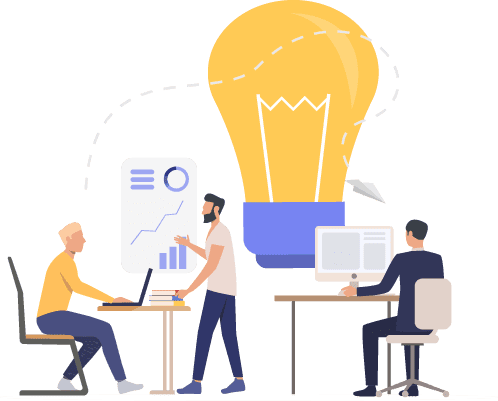 SharePoint Framework Development
SharePoint Portal Development
Custom Application Development
SharePoint Consulting Services
Corporate Intranet Websites
SharePoint Web Part Developments
Office 365 Development
PowerApp Functionality Development
Document and Records Management
Enterprise App Development
Business Workflow Development
SharePoint Migration / Up-gradation
Business Intelligence Solutions
SharePoint Integration with Third-Party Tools