Take a
Step

Towards Growth
WooCommerce is a highly customizable and flexible open-source plug-in for WordPress. Our personalized WooCommerce development solutions help your brick and mortar a whole new digital landscape to spread your e-Commerce business to penetrate the global market. Our WooCommerce development solutions help large e-Commerce business to increase productivity and analytical efficiency which help them to channelize their business decisions.
Arka Softwares simply offers you a complete online marketplace with all essential to advanced features and functionalities that engage your audience and grow business and its brand recognition. We assist you to turn your WordPress website into a stunning-looking and attractive, yet scalable and robust e-Commerce platform to give your business a whole new growth velocity with the help of our diverse WooCommerce development with exceptional customer support that you can always appreciate.
Arka Softwares helps your business to get the bigger piece of the pie from the market our custom WooCommerce development solutions that help you to reach a wider audience.
WooCommerce Customization
Our WooCommerce products are extremely customizable that help you to get the most personalized e-commerce solution that specifically caters to complex business demands.
WooCommerce Website Development
Boost user engagement and promote customer retention with our WooCommerce website development for scalable, consistent, and responsive modern e-Commerce websites.
WooCommerce e-Commerce Development
Take your e-Commerce business to the next level of effortless management capabilities and beautiful and interactive aesthetics with our full-fledged e-Commerce development.
WooCommerce Extension Development
Now productivity and customization will meet your e-Commerce business with our WooCommerce extension and plug-in development to give tons of functionalities.
WooCommerce Migration Solution
We assist you to easily migrate your current e-Commerce business to WooCommerce e-Commerce platform for lucrative features and functionalities and maximum ROI.
3rd Party API Integration
WooCommerce is the most versatile e-Commerce WordPress plug-in, which helps us easily integrate 3rd party APIs and modules to enhance performance and functionalities.
WooCommerce Theme Designing
Catch the attention of your customers with our most alluring WooCommerce themes which are specially designed according to your business culture with simple, yet powerful UX/UI.
WooCommerce Integration Services
Arka Softwares makes WooCommerce integration easy & effortless for you which immediately gives your business new opportunities and opens doors to nurturing landscapes.
The modular design helps to extend.
Offer customization and flexibility.
Advance tracking and analytics.
Provides unmatched security options.
Helps in effective marketing.
Simple and easy to get used to.
Attractive and alluring themes.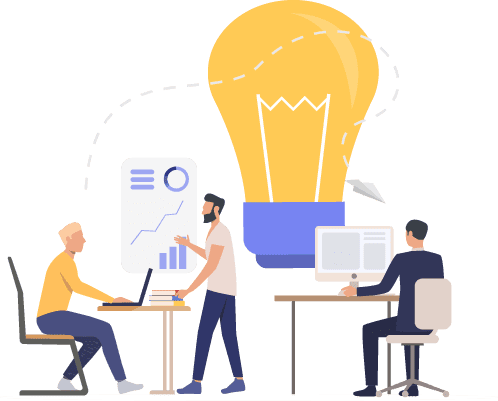 WooCommerce
Mobile App

Development
Extend your business horizon with our WooCommerce Mobile development that transport all advanced features and functionalities to the mobile ecosystem for frequent website visit and increased sales. We not only port web environment to the mobile but also make the most pleasant and simple interface with flawless performance.
Apps for multiple mobile platforms (Android, iOS).
Deep linking and seamless synchronization.
Advance tracking and analytics.
Real-time order alerts.
Online payments and push notifications.
Our Woo-Commerce

Specific Offerings
In our decade long of experience, we have delivered some really powerful masterpieces performing as the flagships of current marketplaces. Here are our dedicated offerings encompassing all the major categories you may ever ask for.
Food Woo-Commerce Solutions
Shopping Cart Development
Payment Gateway Integration
Woo-Commerce Social Media Integration
Custom Woo-Commerce Website Design
Woo-Commerce Plug-in & Module Development
Woo-Commerce Maintenance & Support
Swift & Easy Checkout
Woo-Commerce Inventory Management
Woo-Commerce Order Management
Woo-Commerce Customer Management
Product Categories Management
Woo-Commerce Offers & Deals
Admin & Seller Dashboards