Simplified Hiring for
Sophisticated

Development
Kotlin is a relatively new programming language used for developing cross-platform mobile application. The best part is, it is interoperable with Java and simply be used to develop amazing Android applications instead of using Java. In addition, Kotlin is a general-purpose programming language with type interference. But our Kotlin developers take its potential to a whole new level. Our developers have worked Kotlin with almost its beginning days and have developed some of the most powerful and highly scalable mobile application for customer-oriented businesses and those businesses which demand more productivity.
At Arka Softwares, we not only have the best in industry and hand-picked Kotlin developers but we also have simplified methods of hiring them so that you can hire these Kotlin developers according to your convenience. With flexible hiring methods, we assure you the top of the line work standards and for your complex projects, you can simply rely on the innovation and exceptional problem-solving capabilities of our Kotlin developers. By working with our developers you can be assured of one thing and that is, the world-class custom cross-platform application and a unprecedented customer support that will always stay with you for uninterrupted business experience.
Secure NDA
Source Code Authority
No Hidden Cost
Cybersecurity & IP Protection
Precise Reporting
Great Team Work
Flexible Working Hours
On-Time Delivery
Quick Team Modification
24x7 Hours Support
QA Tested & Bug-Free Solution
Comprehensive Technical Support
Engagement and
Hiring Models
Engagement Models
Your convenience is important to us. Therefore, we offer simplified and amazing engagement models your project.
On-Site
Hire our app developers and they will come to your office and collaborate with your teams.
Off-Site
You can hire our developers and they will work from our office utilizing our resource with 24x7 hours support
Hybrid
Developers will work from our office but can give occasional visits to your team if needed
Hiring Model
Your project can be different it may demand a flexible working pattern. Therefore, we have brought following comprehensive hiring models for you.
Fixed Price Model
Once the project is discussed, you are given a quote of fixed cost and time of the project.
Dedicated Hiring Model
Hire our developers for a fixed period and they work for your project at your office.
Hourly Basis Model
You hire our developers for fixed hours and pay according to our hourly costs.
Skillset of
Kotlin App Developers
Remarkable working experience with Kotlin.
Faster application development to save cost & time.
Optimum quality of code for bug-free apps.
Significant experience with JAVA and its Libraries.
Deeper approach in XML, JSON, and YAML.
Good understanding of MVC framework.
Great team players and co-operative work methodology.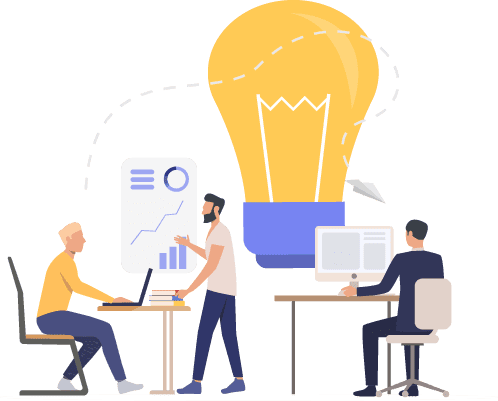 Hire Kotlin Developers and Avail
Custom Solutions
Social App Development
eCommerce App Development
Utility Mobile App Development
Game Development
NFC App Development
Navigation App Development
Entertainment App Development
Music Apps
Travel App Development
IOT App Development
Wearable App Development
Live Streaming Apps